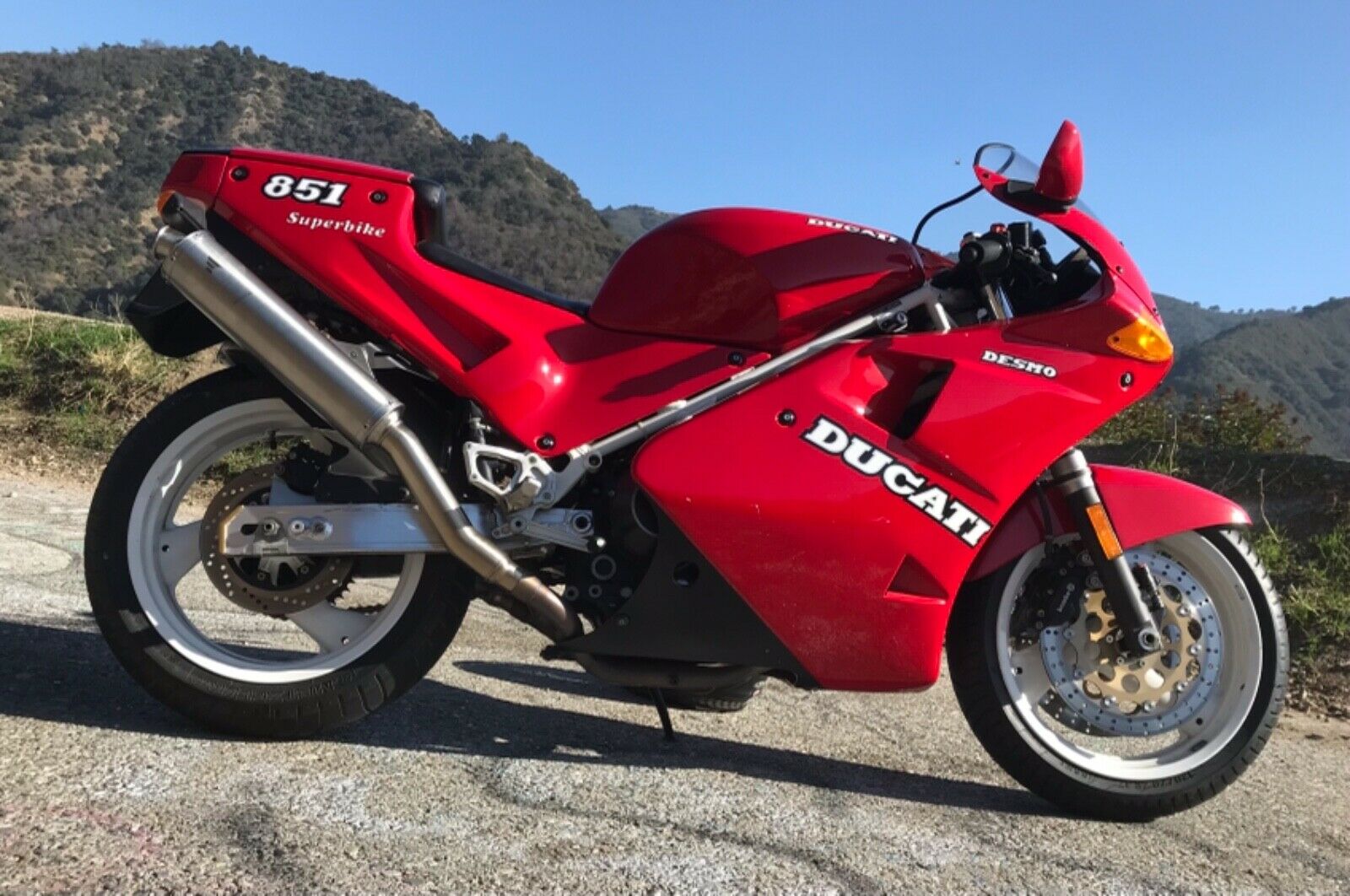 The year 2021 has declared open season on the Ducati 851! I can remember few times when so many of these Bologna beasts have come to market – and all in such clean and low mileage condition. This is really a buyer's market as we have seen a windfall of these liquid cooled, fuel injected, Desmoquattro Superbikes. Check it out yourself by searching the RSBFS archives on the model.
The 851 was Ducati's entry into the true Superbike category. It was to cement the company as a full-fledged player in the sport bike game, and catapult them atop the rostrum in WSBK. It was really the trifecta of liquid cooling, fuel injection and the 4-valve heads – each a first for the company – that created the big bang event that was to become the 851. But often overlooked was the evolutionary aspect; the base motor was created on Pantah DNA, the trellis chassis has roots into the 1970s, and the bodywork and style was very iterative of the MH machines. All together, this was much more the sum of its parts. The 851 began a new era for Ducati that continues to this day.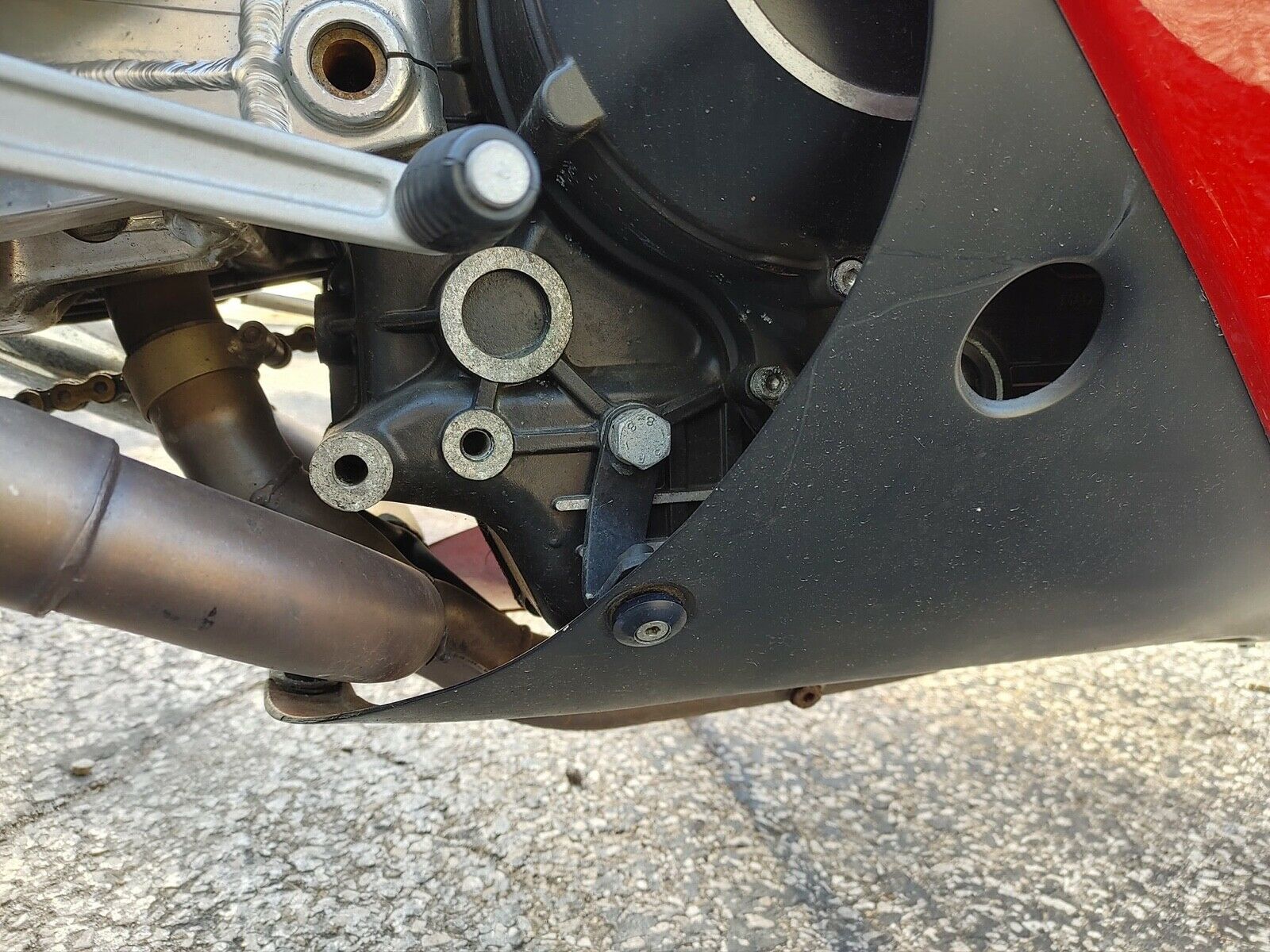 From the seller:
I am selling a few bikes from my private collection. This is nearly showroom museum quality, Low mile, clean, and in perfect running order. All original all the way down to the took kit. I Drive this bike once a week about 10 miles for a leisurely cruise to keep things fresh. This bike remains at one of my studios and gets cleaned weekly. I have several Ducati's and have enjoyed the visual beauty of this classic in my sight almost daily. This specific bike and year was a major turning point for the brand and a must have for any Ducati enthusiast.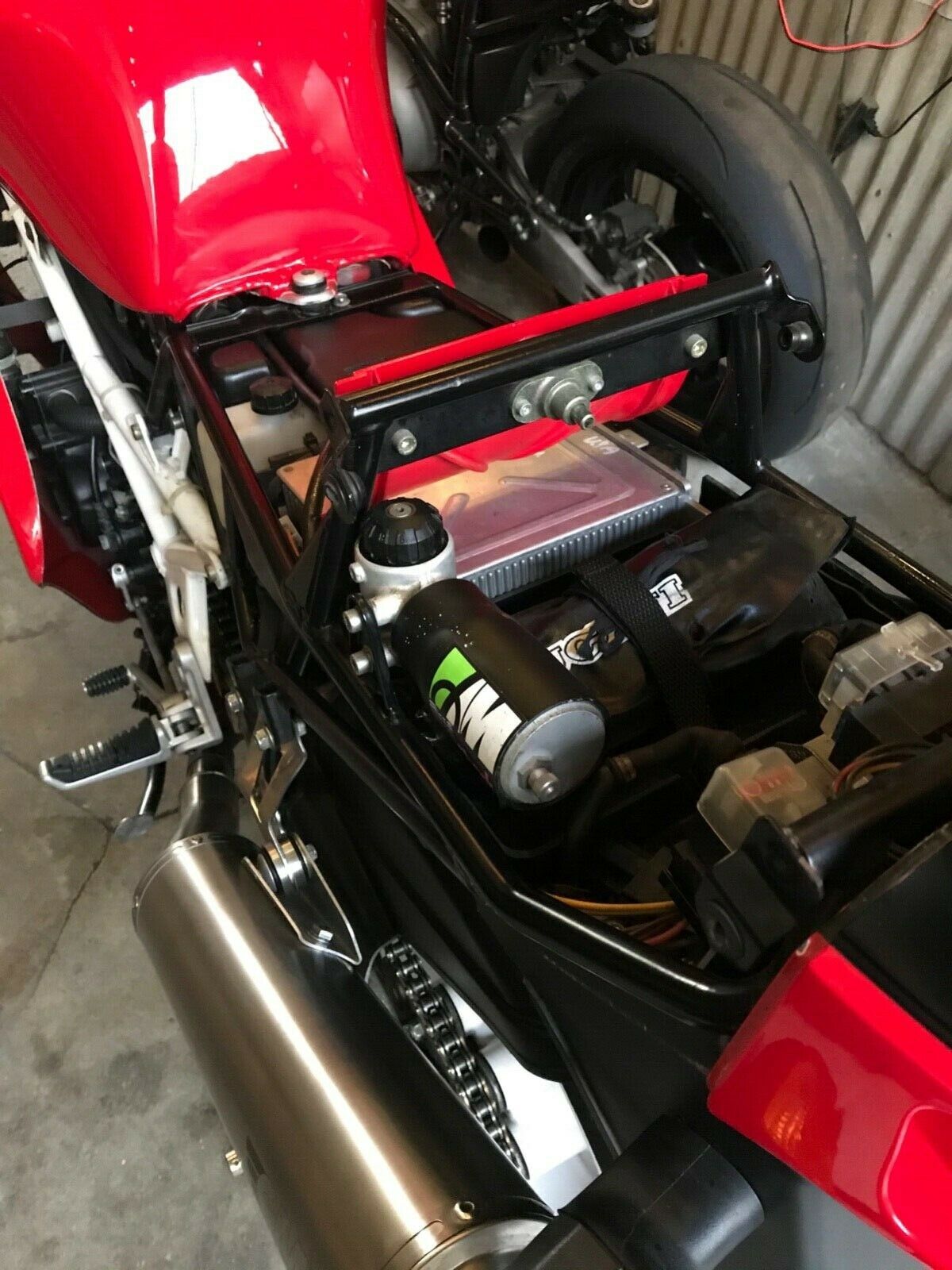 More from the seller:
It does have a few minor imperfections shown. It does have the original tires on it , and work well for the driving i do with it. The only mod i have done is the exhaust , which i ordered from Italy 🇮🇹. Fluids and all maintenance has been performed. This bike is registered and insured with a clean CA title in my name. This bike will deliver with the original chrome exhaust that came with it in almost perfect condition if you prefer that it can easily be changed in 15 min. Please feel free to ask any questions as I love motorcycles and am happy to talk about them. Thank you and good luck:)
This particular bike is from a private seller in CA – and shows only 6125 miles on the clocks! That is pretty darn "near new" when it comes to a thirty-something hypercycle. And better yet, it is mostly stock and not heavily modified as some we have seen. There is some minor damage noted, but otherwise appears to be a well-loved and pampered example of the breed. The white frame and white wheels really pop on these earlier 851s, and this appears to be a good find for anyone in the market for one of these amazing machines. There are zero bids on an opening ask of $12k, so there is still all to play for here. The ask is not outrageous for the bike, but the higher starting price might be scaring off potential bidders. Check out all of the details here, and Good Luck!!
MI