Harley bought itself back from AMF in 1981 and strategists came up with a new model with XR750 racebike genes.  Not RSBFS' normal fare but sporty and collectible, today's XR1000 is quite original and looks good despite challenging pictures.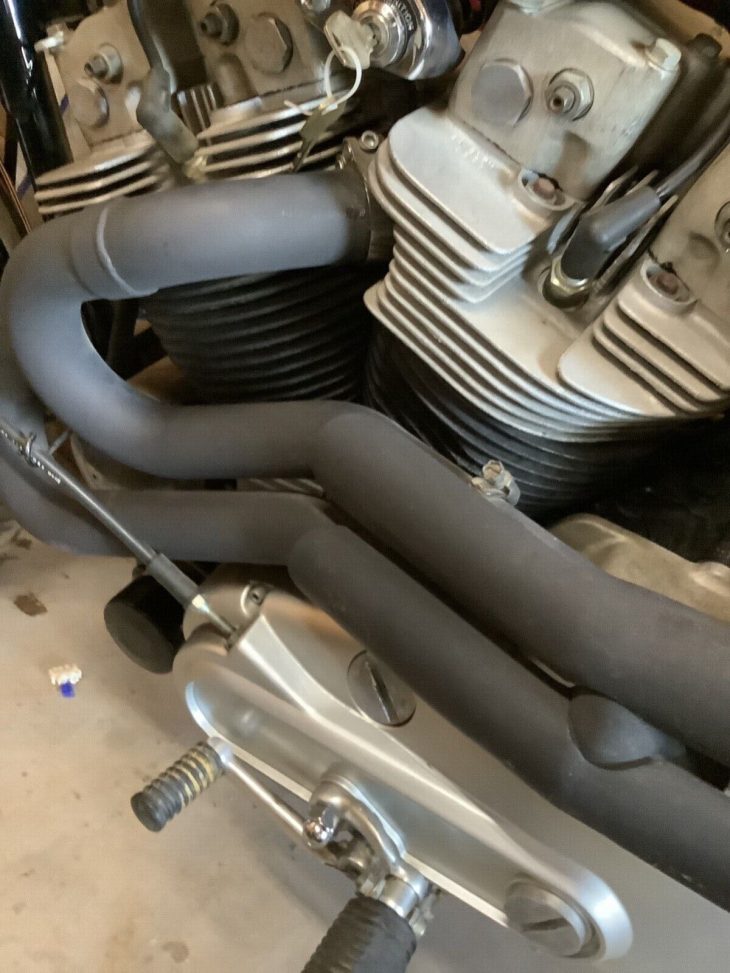 Though conceived as a descendant of the XR750, Sportster engine cases were specified, and bolted into the new XLX chassis.  New iron cylinders were manufactured, and new alloy heads had a more modern valve angle with blueprinting done by Jerry Branch in California.  36mm Dell'Orto carbs with factory K&N hung to the right, and an all-business dual exhaust on the left.  Showa forks and shocks and 292mm disk brakes reviewed as some of the package's best attributes.  After a year in grey, 1984 models were shipped in black with orange accents, and single seat.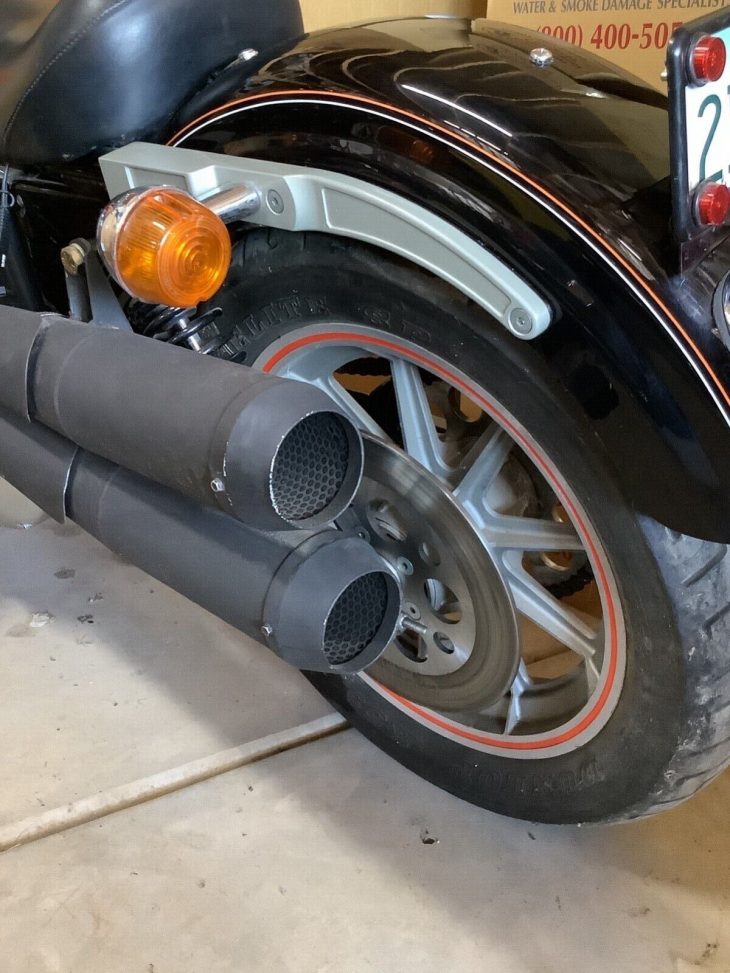 A roll out of the storage unit would've done this listing wonders, but the pictures are tantalizing even so.  Seemingly free of damage, almost 40 year-old finishes answer to a barely used bike.  Just a note in the eBay auction –
XR1000 orange and black this is one out of 177 made in 1984 last year of this model. I am selling it for a customer, the bike has a couple of mods , 1 carbs, 2 exhaust, 3 rear shocks, I do have original shocks. It has been in storage for 2 years, bike runs strong, located in Tucson AZ.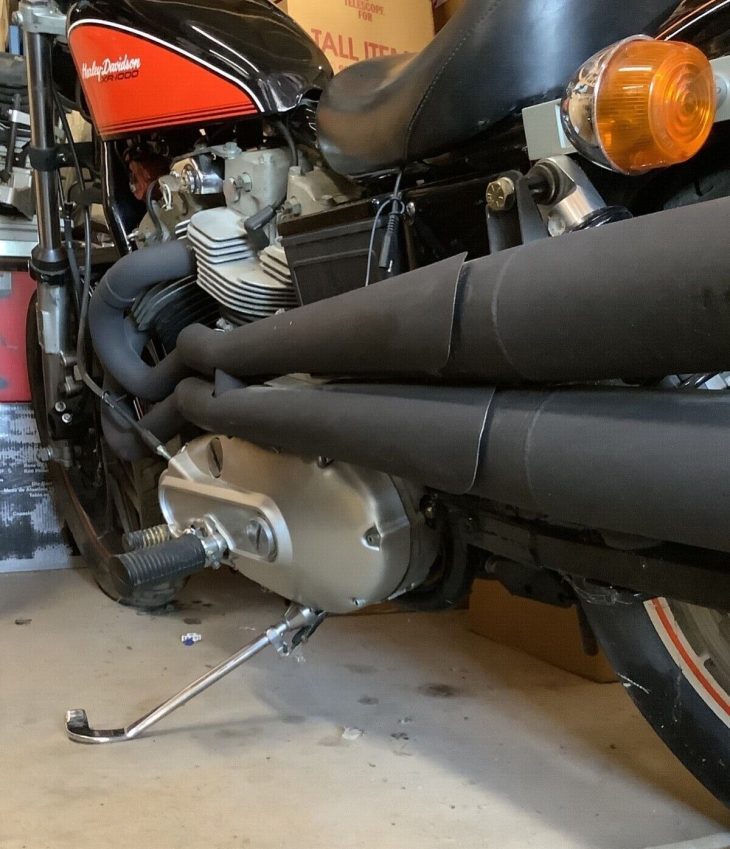 Though development costs tore through any chance of success the XR1000 had, reviews were upbeat – all about fun, and vibration wasn't much of an annoyance at the low revs usable with the torque and four-speed trans.  Sporty in perspective, with only the 80-mile fuel tank coming in for across-the-board criticism.  Well that and the $7,000 list price, a whale in 1984.  Doomed by the MSRP, just a thousand were made in 1983, and this owner states 177 built in '84, though one website reported 700.  Either way a complete rarity in a sea of Harleys, this XR1000 might be worth pursuing.
-donn
2 Responses.