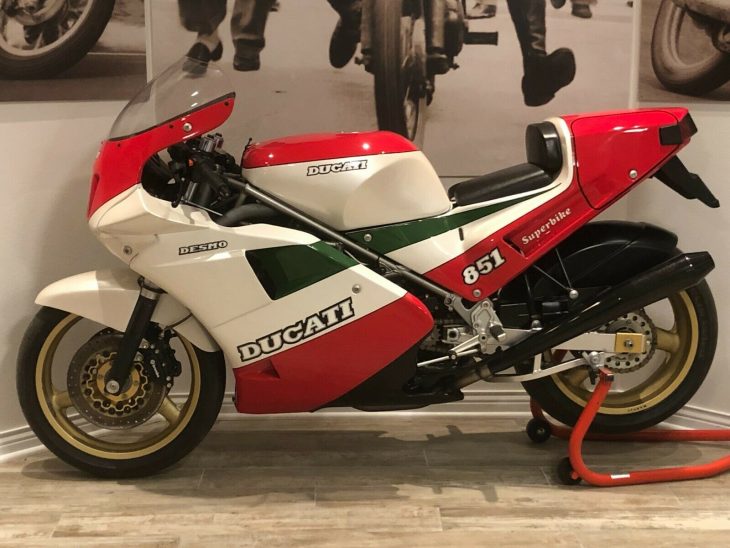 The introduction of the 851 in 1987 was a watershed moment for Ducati. Their first liquid-cooled, four-valve engine displaced, naturally, 851cc and established a superbike formula that the company would follow until the introduction of their V4. The 851 didn't need to rely on nostalgia to compete at the highest levels of racing and re-established Ducati as an object of lust among sportbike enthusiasts. The revised v-twin couldn't generate the outright power of the inline fours produced by the Japanese manufacturers, but this Kit 851 Tricolore weighed in at around 363lbs dry and brought Ducati's famed handling to the party, along with a fat wedge of midrange torque.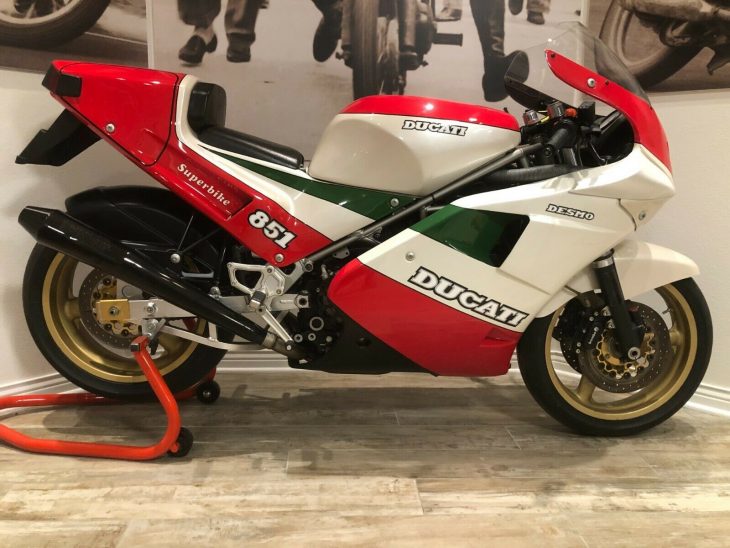 As is typical for Ducati, there were a couple different versions of the 851 available, a Strada or "street" version with 102hp, and the much higher specification Kit or Corsa version as seen here. With a claimed 120hp, the Kit bikes were intended to homologate the 851 for competition and were extremely rare, with just enough built to qualify them to race. At a glance, the two versions look almost identical but, as they say: the devil is in the details. The Kit version had a braced swingarm, close-ratio gearbox, race camshafts and ECU, magnesium wheels, and a number of other detail changes, including a dash with no speedometer. Because racebike.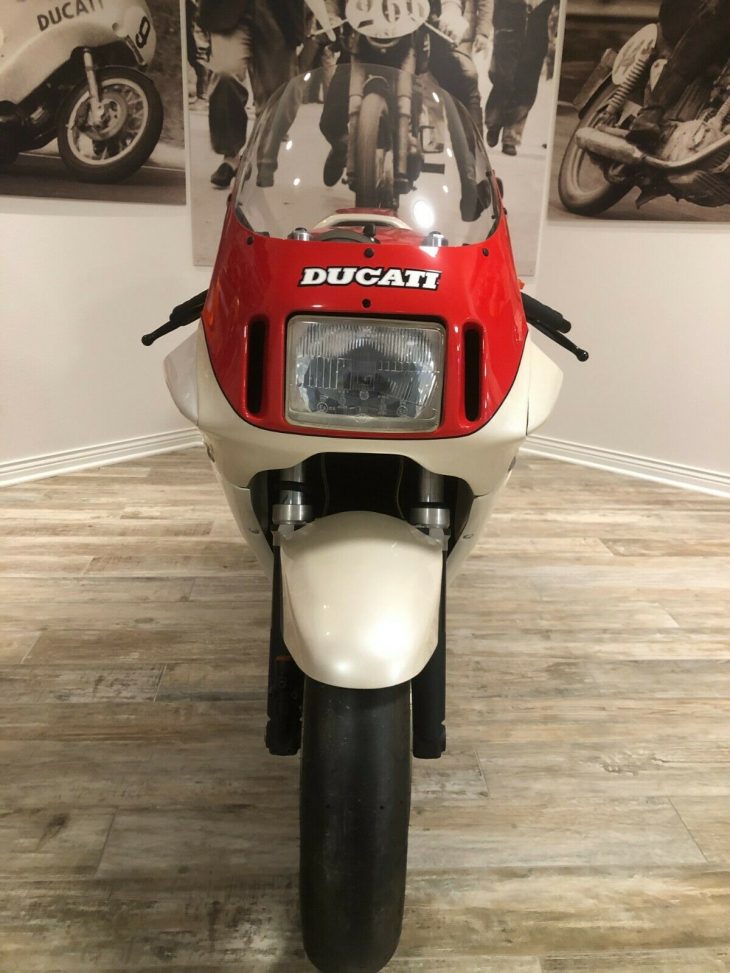 From the original eBay listing: 1988 Ducati 851 Tricolore for Sale
1988 Ducati Superbike Kit Tri Color Racer. Number 34 of 250. 250 per Homologation rules for World Superbike. Never been started since it was uncrated. The only tire wear is from factory shakedown. Absolutely in perfect (new) condition!
The $89,500 asking price is eye-wateringly high but, with 250 built and only 20 imported to the US, there can't be that many 0-mile 851 Kits out there. If that's your thing, I'm sure you're prepared to spend outrageous sums for time-capsule Bolognese homologation specials like this one. The rest of us will just have to grouse in the comments about ridiculous asking prices…
-tad
12 Responses. Join the Discussion!