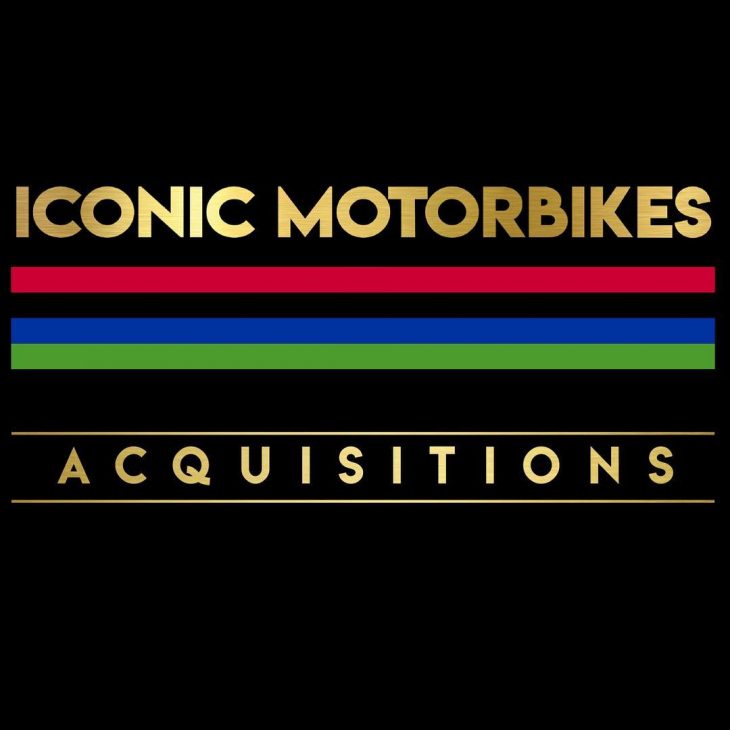 From our Premier Sponsor, Iconic Motorbikes:
Announcing Phase 2 of our Iconic Motorbikes "Build Plan". We are just getting started!!! Introducing "Iconic Motorbike Acquisitions". What is it you may ask? Say you're looking to sell your collection or "part thereof" to fund a new endeavor? Perhaps you need help with an Estate Sale, a Dealer selling off a group of bikes to fund an expansion? Divorce sales or probate sales are incredibly difficult...don't make a rash decision or make deals under duress. We with will do the heavy lifting while you focus on what's important. Find a barn full of cool stuff and don't want to sell them off one by one?...We will travel anywhere on the planet and keep it simple, quick & professional. When you're ready to sell your prized possessions, you have a new option and the more bikes the merrier!! Paperwork issues, not running...we will find a way! Wait until you see "phase 3" launching end of April, hope to see you here for the event! Big things are coming!!!
We'd like to thank Iconic Motorbikes for their continued support of the site. Please join us to spread the word about their new service!
dc