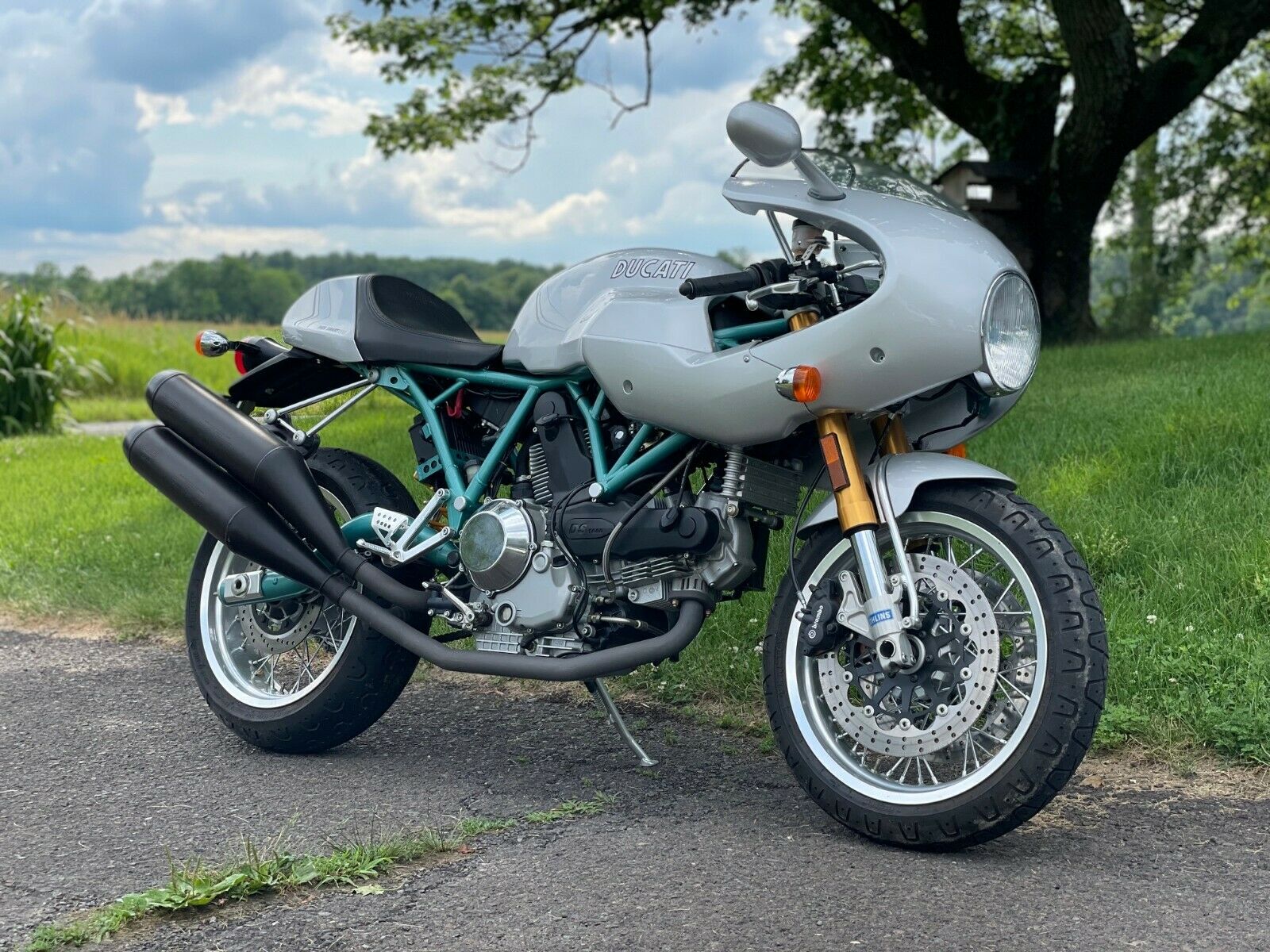 For the past couple of years the Ducati Sport Classic series of bikes has been highly sought after.  It stands to reason as the bikes offer epic retro looks in a well rounded and usable package.  They make the right noise, handle well and offer a unique experience.  The Paul Smart has always been the top of the heap in terms of desirability.  Ducati did not add any more power to the 1000cc dual spark air cooled motor, but did toss in some Ohlins suspension to ensure and even better ride.  The instantly recognizable color scheme still looks amazing today.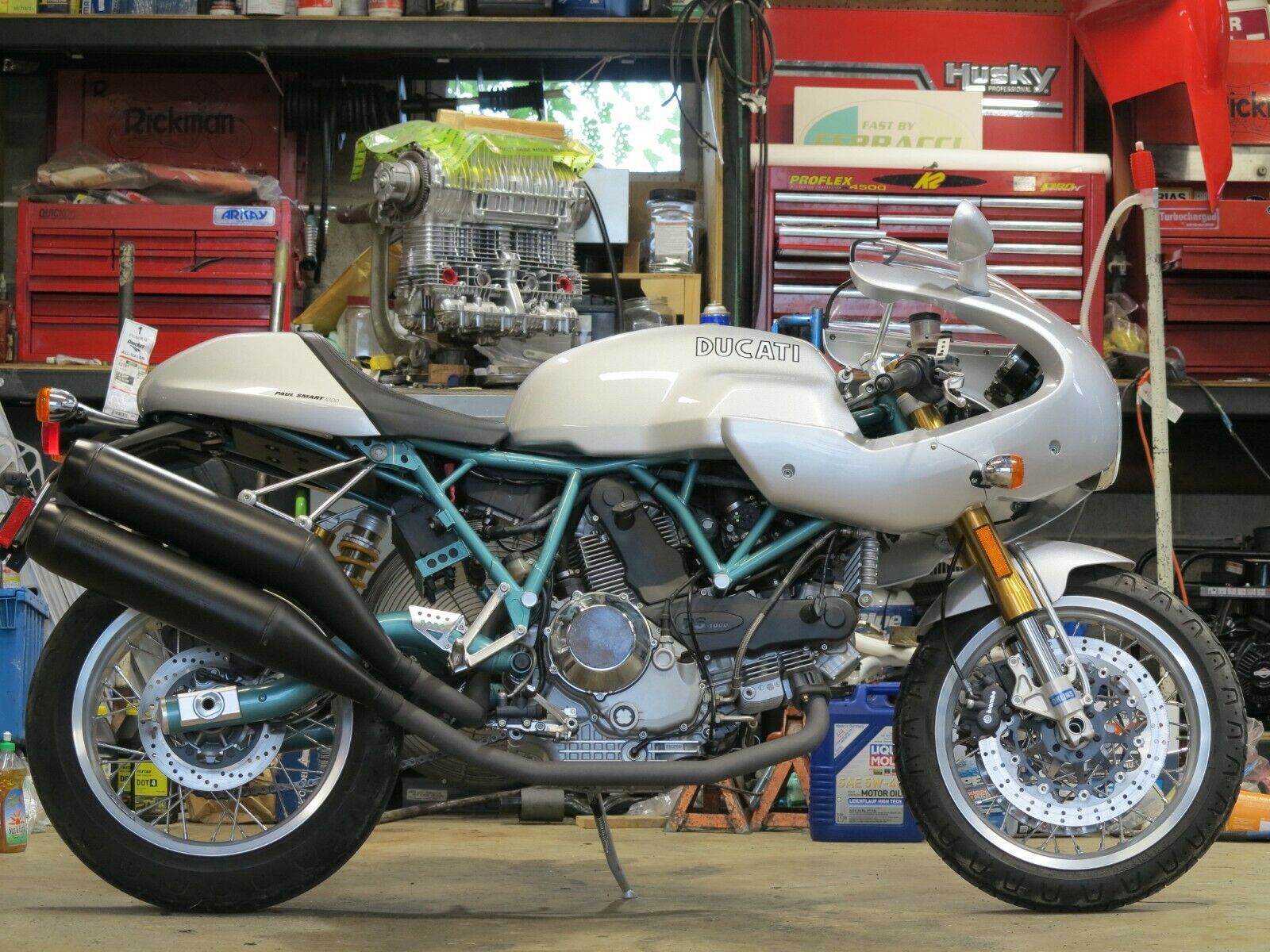 From the Seller's eBay Listing:
PAUL SMART 1000 SPECIAL EDITION MODEL PURCHASED ONE OF THE TWO NEW IN 2006 THIS PAUL SMART 1000 SPECIAL EDITION IT WAS RIDDEN IN 2006 TO VISIT A FRIEND OUT OF STATE AND A FEW LOCAL RIDES,IT HAS BEEN STORED IN A CLIMATE CONTROLLED GARAGE SINCE PURCHASED NEW ,A VERY LOW MILAGE EXAMPLE OF THE PAUL SMART 1000 SPECIAL EDITION ,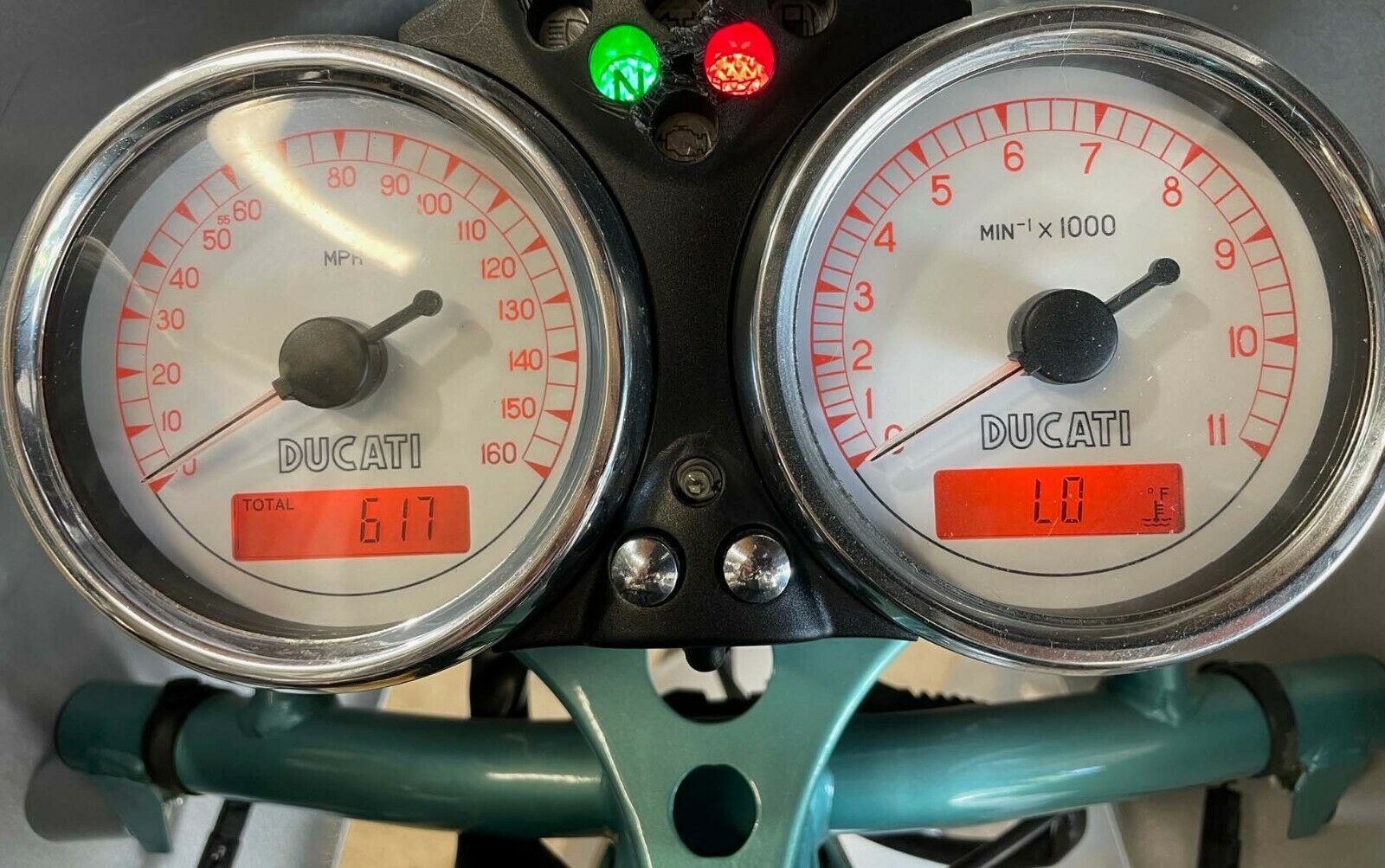 Featured today is a bike with only 617 miles.  Many of these bikes were purchased new and added to multi bike garages, so finding one with low miles is not hard.  It is a shame to see so many go unridden as that is really where these bikes shine.  Maybe the next buyer will see this as an opportunity to get a bike with low enough miles to be in as new condition, but already has enough miles to not fear taking out from time to time.  The opening bid of $21,500 has yet to be made, and is in keeping with pricing on other Paul Smarts.
If you bought it, would you ride it or put it on display?