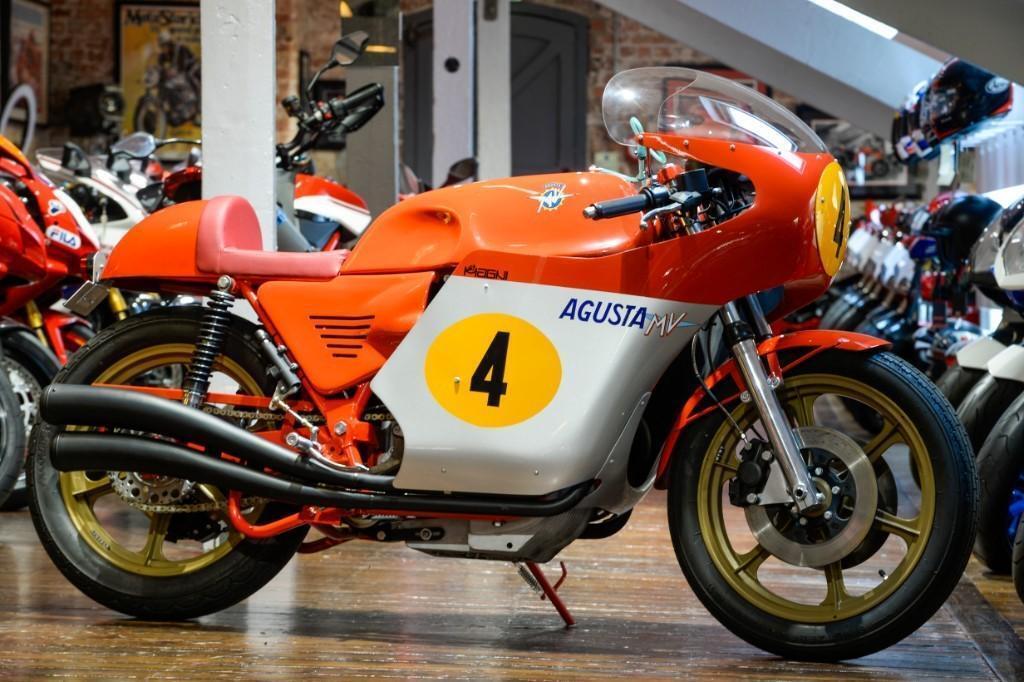 The MV Agusta Sport 750 America is a special bike. Developed by the company of the Count as a road-going testbed to celebrate and enhance racing exploits, MV Agustas were well known as capable race bikes in the hands of such legends as Giacomo Agostini. And while the 750 America was developed to conquer that emerging market that was the United States, not all examples actually shipped stateside. Incredibly rare, the 750S America is a beautiful example of the quirky mix of performance, engineering and artwork that defines Italian motorcycle design. However this particular bike was ever more special than that, as it was delivered into the hands of Arturo Magni who worked his magic. That magic included a new frame, new suspension, a new driveline (exchanging the shaft drive for a lightweight chain setup) and a complete tear down and rebuild of the engine. While they were in there, they punched out the 750cc bores to 861, while massaging and breathing on everything else. The full Magni catalog applied to the MV Agusta Sport America 750 was one of the most exclusive, expensive and performance oriented bikes you could buy.
From the seller:
1977 Used MV Agusta 750 861CC AMERICA, 861 MAGNI BUILD is offered to you for sale in Sheffield, South Yorkshire, finished in red & silver, this used 1977 Used MV Agusta 750 861CC AMERICA, 861 MAGNI BUILD is one of the many rare and coveted used bikes that used motorbike dealer The Bike Specialists, Sheffield, South Yorkshire have available for sale.
More from the seller:
Here we have for sale a once in a lifetime opportunity to own a piece of Italian engineering history. Built by the legendary Arturo Magni, a household name in motorcycle race engineers, we're extremely proud to present the MV Agusta 861 Magni. Born in Milan in 1925 Magni's career began at Gileras racing department in 1947, he was employed to assemble the Piero Remor deigned four-cylinder engine which went on to win the team six world championships. He first began work for MV in 1950 and later managed their racing department during MV Augstas 'Golden Age' who won no fewer than 75 world championships under Magni's direction with riders including Hailwood and Agostini!

After retiring from Grand Prix in 1976 Magni and his sons set up a company producing performance parts for MV 750 Street bikes and began redesigning the 750 Sport and America range. Their bespoke kits enabled customers to be able to transform their road bikes into light weight sportier machines which increased capacity and performance. The most famous by far amongst aficionados was the 861 Magni.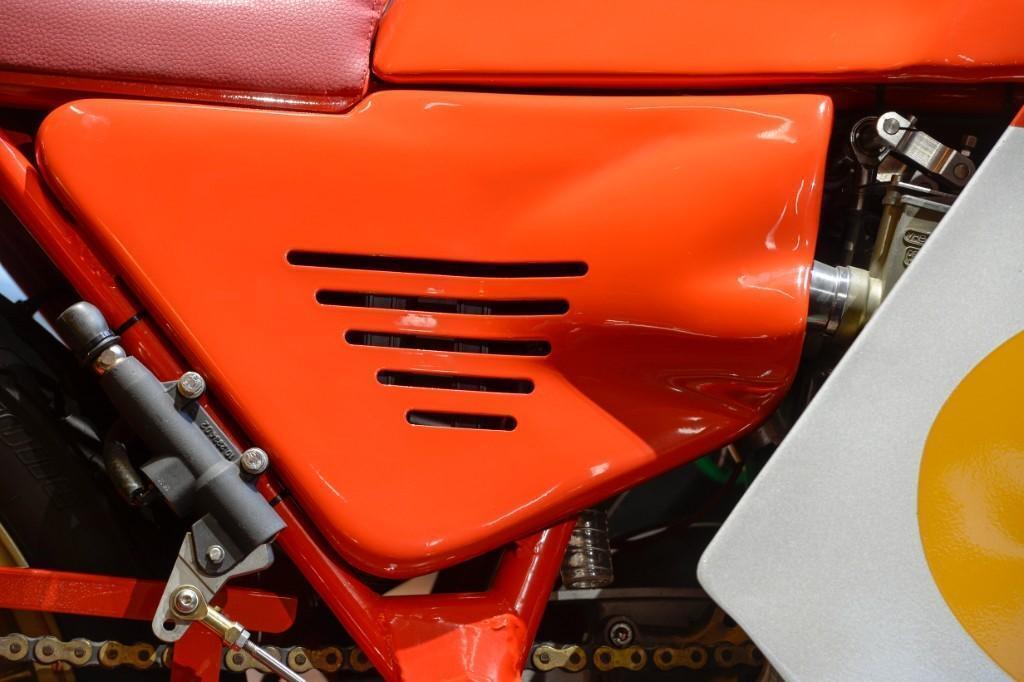 More from the seller:
Our motorcycle is the ultimate example, it began life as a 750 America and was purchased in 2012 with the intent to recreate the original 861 Magni. With the expertise of Giovanni Magni and the original specifications set by Artuto work began to create this wonderful machine. The 750 America was disassembled before being re-built with a new frame designed by Magni himself, the inline-four-cylinder engine was rebuilt with new high-compression pistons, capacity was increased from 750cc to 861cc and new rear forks were fitted to support the Magni frame. Aesthetically the side panels, wheels, aluminium fuel tank and seat unit we're all painted to exact original specification. The seat rubber and leather was replaced, Conti exhaust pipes fitted and the full fairing was added to create this stunning masterpiece.

Our 861 comes road registered and complete with the original 750 America parts including the frame and exhaust system as well as the owner's manual, workshop manual and brochure. This machine features exemplary craftsmanship and would be the true jewel in the crown of any collection, please do not hesitate to contact us for further information, we can offer UK and worldwide delivery services.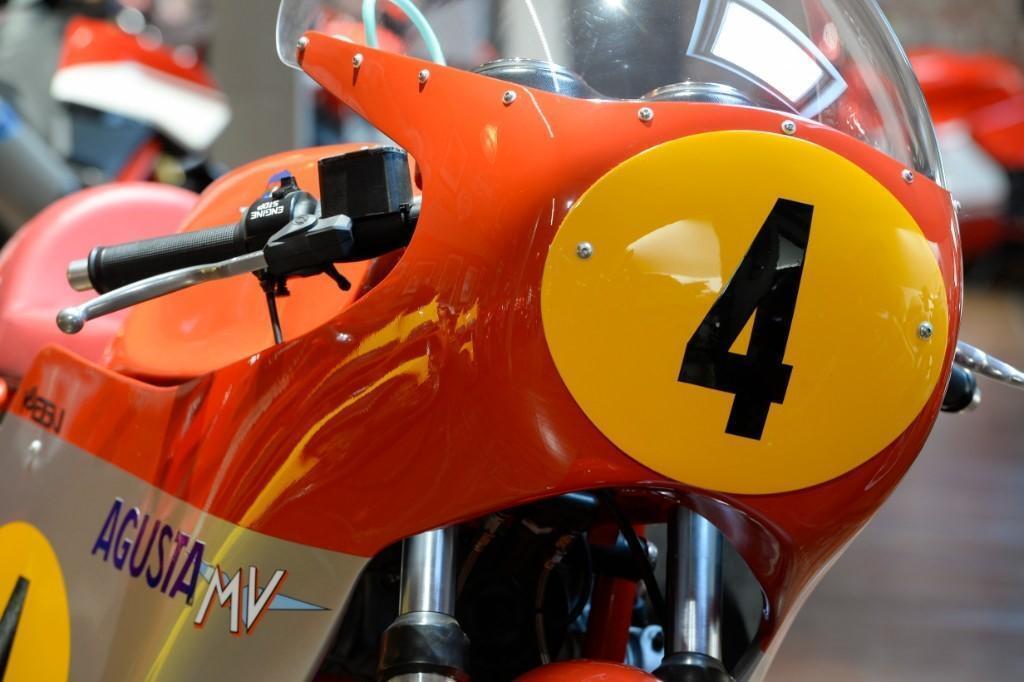 In today's market any vintage MV Agusta is in prime territory. These bikes are so visceral, the brand so storied and legendary that open spots in collections have a vacuum for one of the red & silver machines. And while this is likely true of most clean examples, a Magni build such as this goes over the top in terms of rarity. While the truism of collecting is to pick a stock example over a modified one, that rule changes when the modifications are so completely integrated into the bike and made by a handful of recognized icons; Magni certainly qualifies in the that category. Offered on eBay UK, this stunning example of twice-engineered Italian goodness is listed for £99,980. For US-based investors paying in greenbacks, that equates to approximately $121k at the current exchange rate. At that price not only do you get the bike as pictured, you also will receive many of the original, OEM parts such as the original frame (!). There are more pictures online that could not be shown in this post. You can check out all of the details here, and Good Luck!!
MI