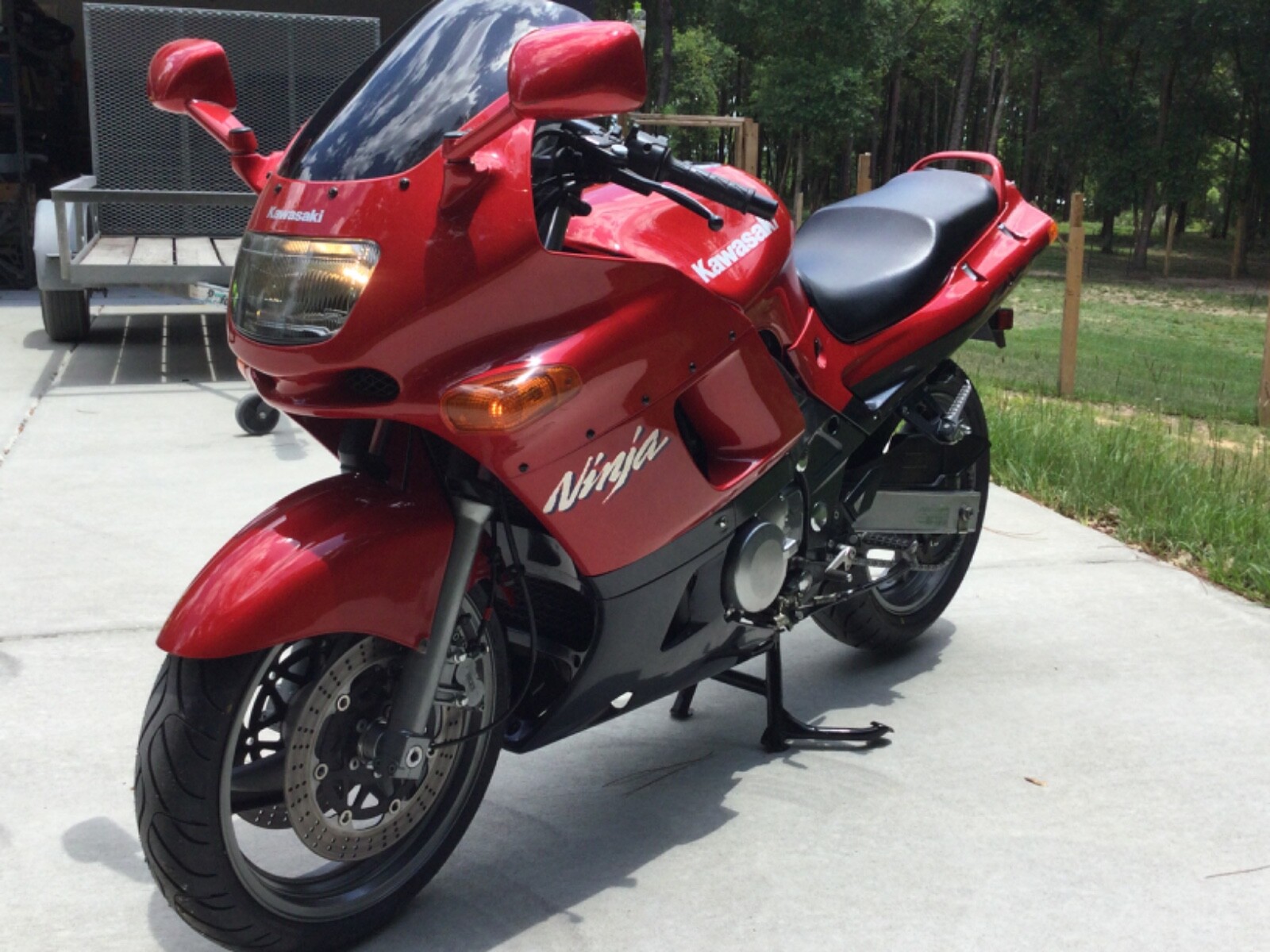 If you're a regular RSBFS reader, you know we love to find 90s sport bikes. It was a decade of innovation and constant fill-in-the-blank measuring contests by the manufacturers. If you weren't skinny, good-looking, or fast you were shit outta luck and the only reason people occasionally remember you is when they randomly see you pop up on Facebook. Weirdly, that sounds a lot like elementary and middle school for me. Anyways, while only the sportiest of offerings from that era are held in high regard today there are still many remnants of the decade that deserve attention.
**lights dim, enter ZX600E**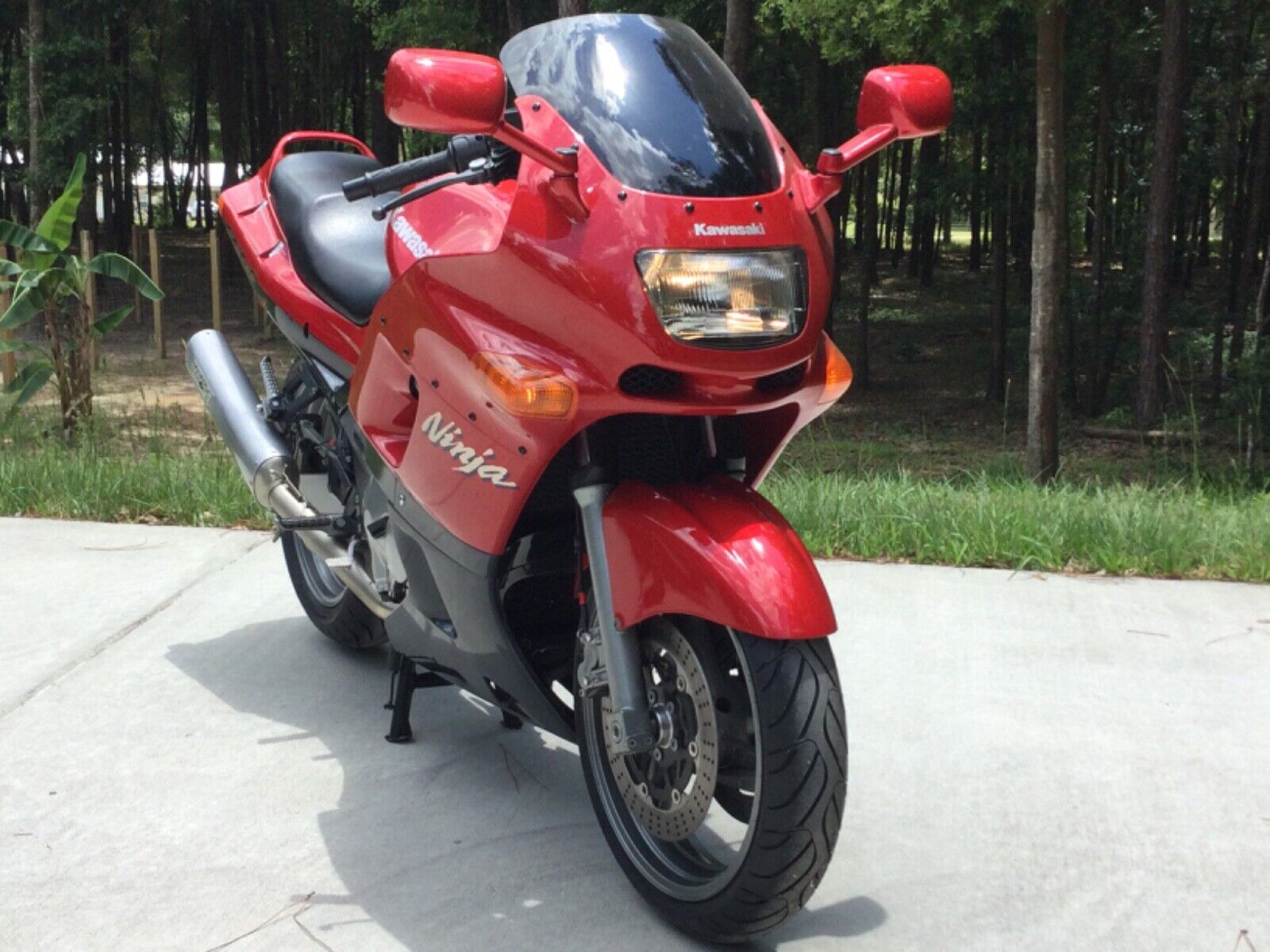 With the only 9.1K miles on the clock, this bike is in very good shape. Paint and plastics look great and there is no visible corrosion on any of the metal surfaces.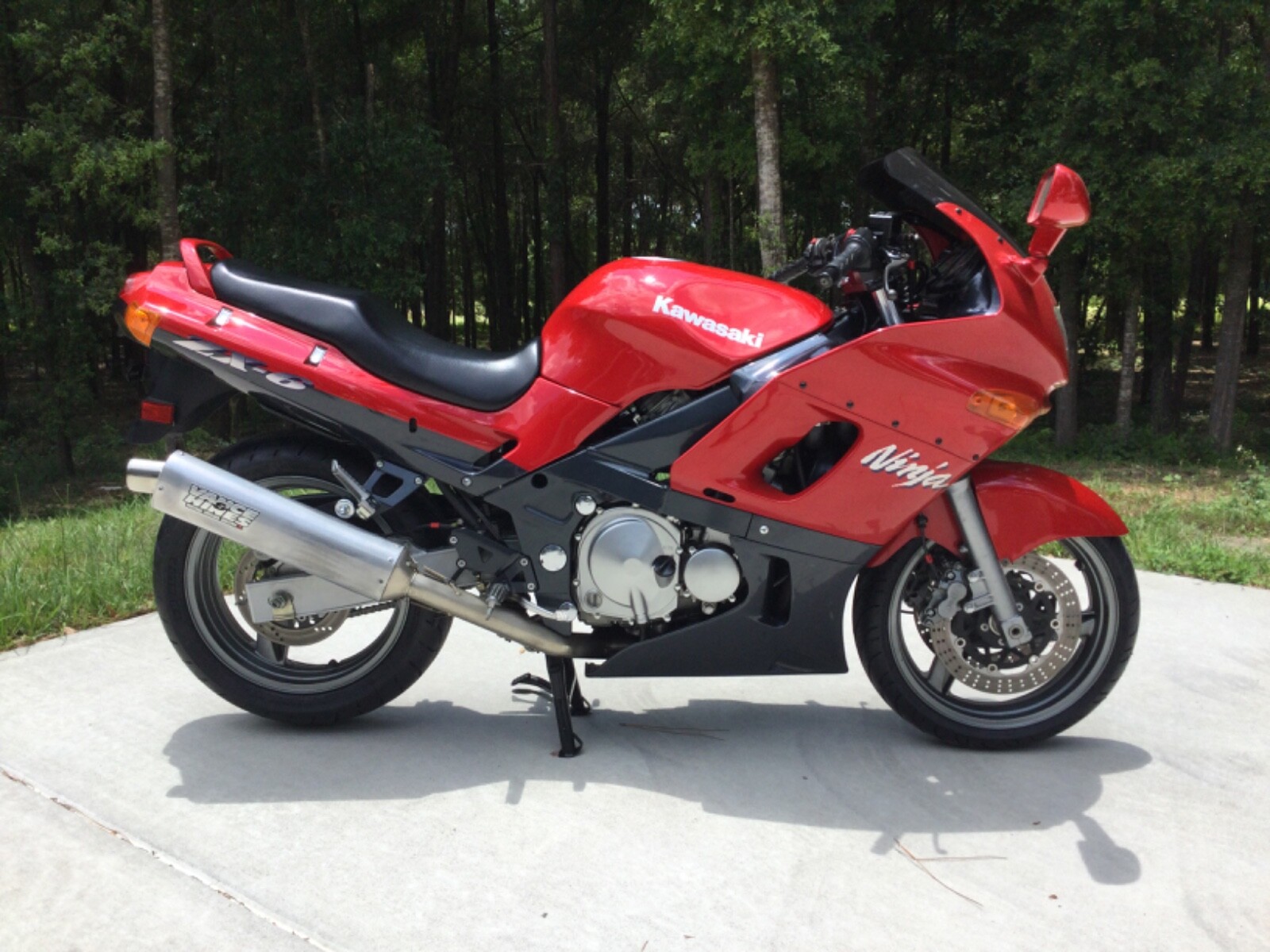 The side-profile of the ZX6 shows one of it's best attributes. With higher bars and plenty of legroom the ZX6 could be used by all body types in commuter or canyon settings. Not really something that the collectors value but a desirable trait for those who ride their motorcycles. If the riding position doesn't make you feel sporty enough, the aftermarket V&H exhaust should do the trick. Seller does not mention if it's a slip-on or full system.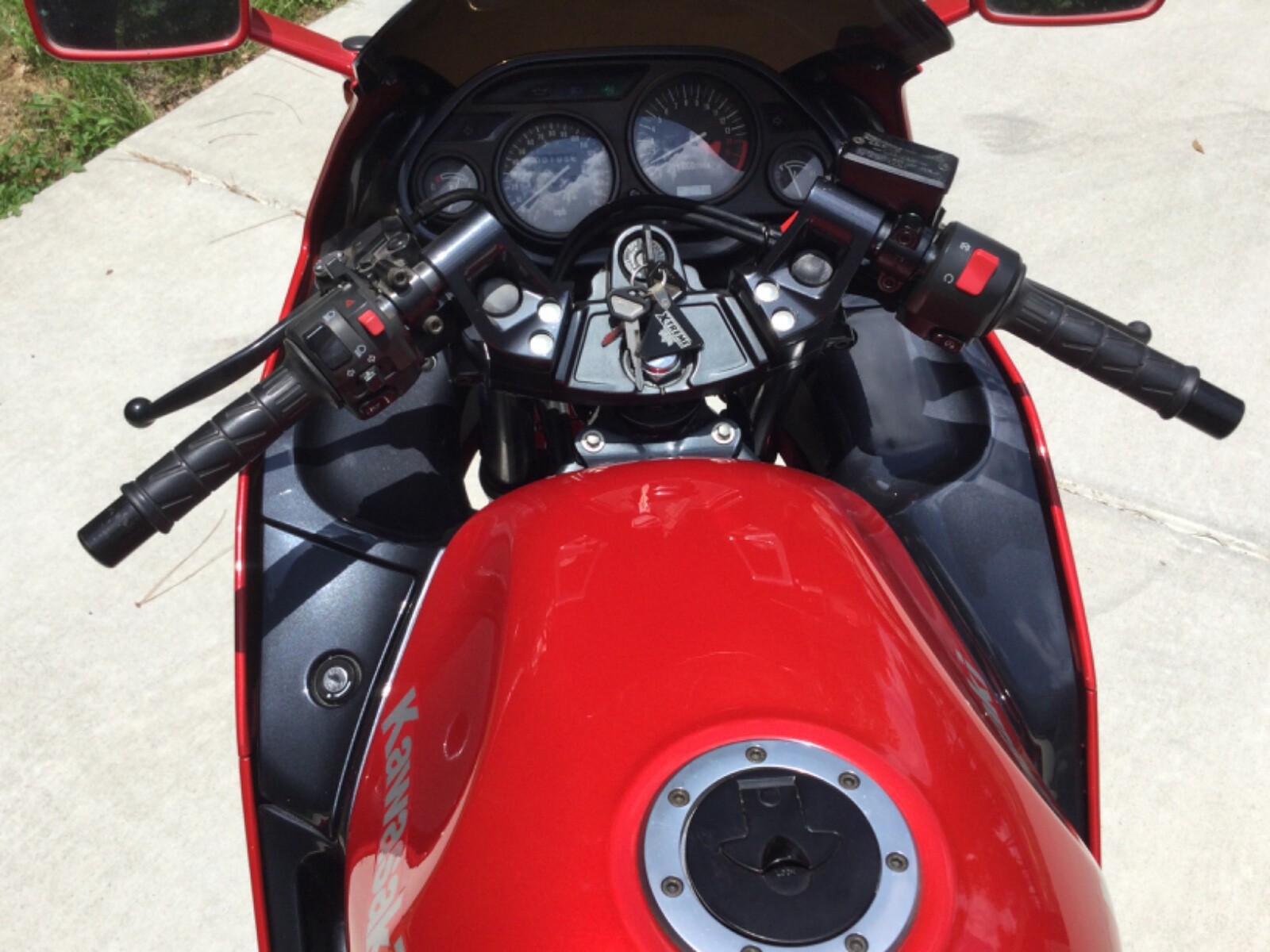 When the ZX6 debuted in 1990, it had a crazy redline for the middleweight class. It also built power until the end and had plenty of torque to keep you busy throughout the rev range. Different sources list different power specs but you can expect ~100hp and ~45 lb/ft of torque. Not the fastest by any means but most of us still won't be able to outride this bike on a twisty road.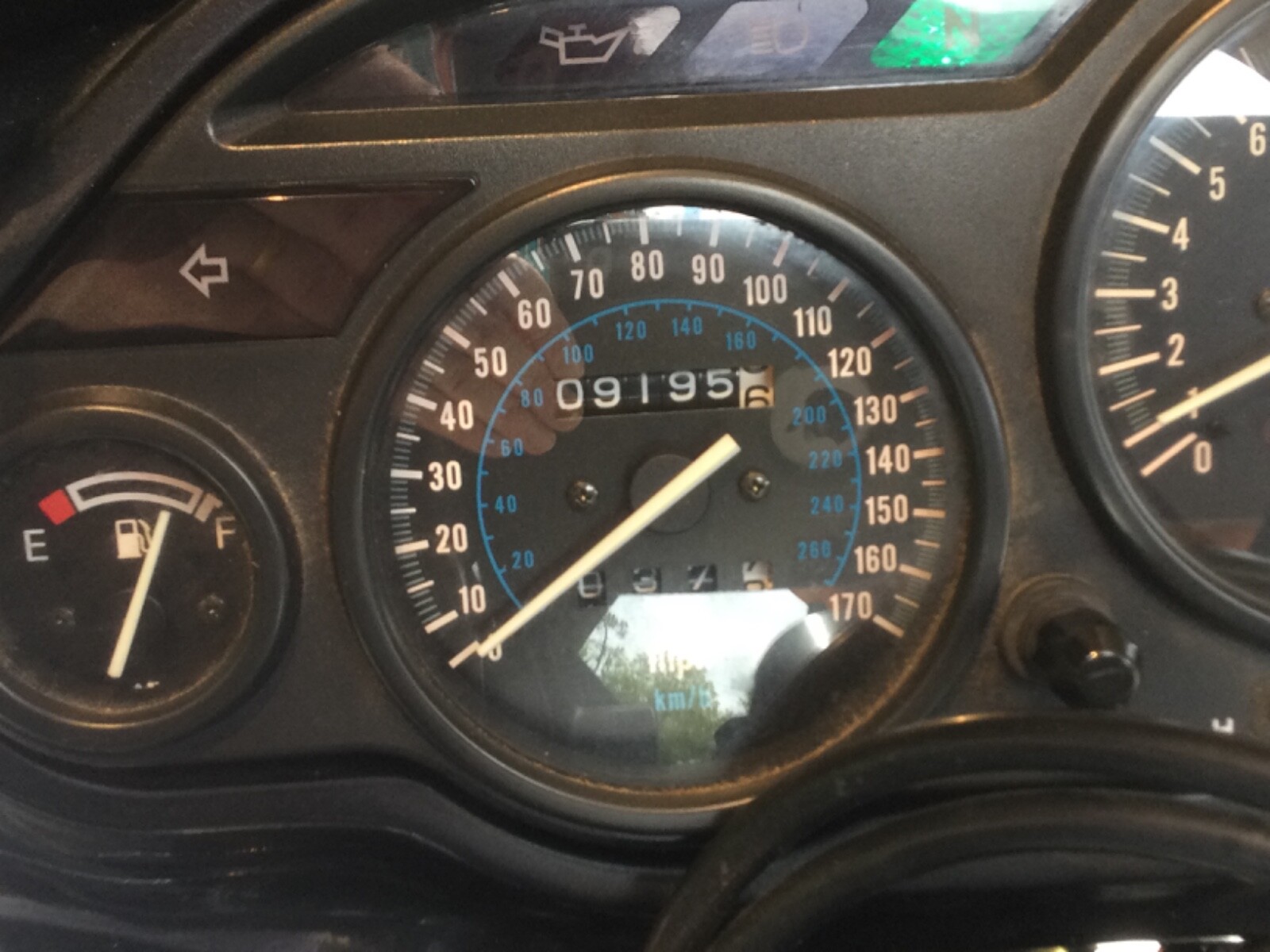 From the seller:
"Beautiful Candy Persimmon Red 2000 Kawasaki Ninja 600E. Originally purchased in New Jersey when new. Female owned until 2016 when my friend purchased it to learn to ride on. After only riding it twice around my neighborhood he decided he wasn't really ready so the bike sat until this past year when I brought it back to my house to get it rideable again. Tank was rusted inside so it has been reconditioned and sealed with a clear epoxy liner. New Core Moto brake lines. New tires front and rear. Carburetors have been rebuilt. New battery. New chain. 
Clean Florida title in my name. Mileage will go up as I want to ride it to work a couple days to make sure everything is safe and working properly. But will not go over 10K miles any time soon. Buyer responsible for shipping if desired…"
The ZX6 was a fast bike that stirred the pot when it came out. However, it was quickly surpassed by many of it's competitors and Kawasaki let it ride out next to the ZX6R until they cut it in 2004. A little heavy, a little slow (by modern standards), and a look that blended in with the rest but that doesn't tell the whole story. All the specs actually point to this being an excellent street bike that doesn't excel in any one category but is decent in all of them. While the ZX6 will likely never be a high-value classic, it can still offer a very similar and analog experience to the 90s classics at a fraction of the price.
Auction has 6 bids and is currently at $3,550.
-Norm