The naked Ghost Strike models are seen here more often for some reason, but in the late 90's Laverda's 650 Sport was good competition for contemporary supersports.  This very collectible example apparently has limited edition kevlar bodywork and wicked British Racing Green paint.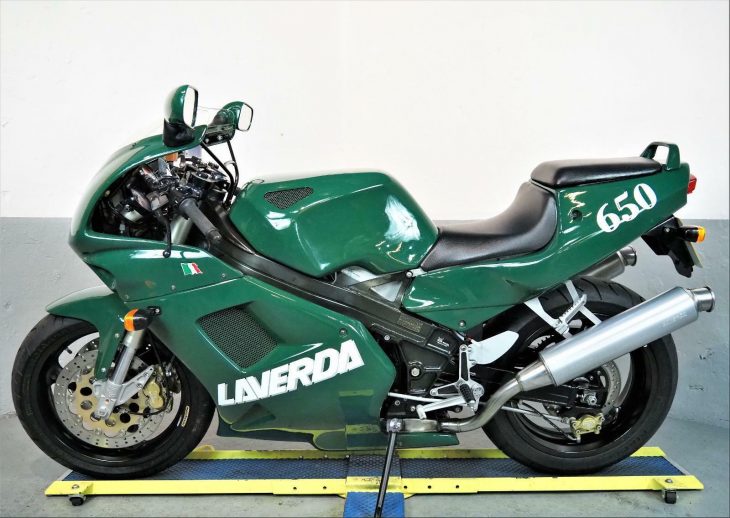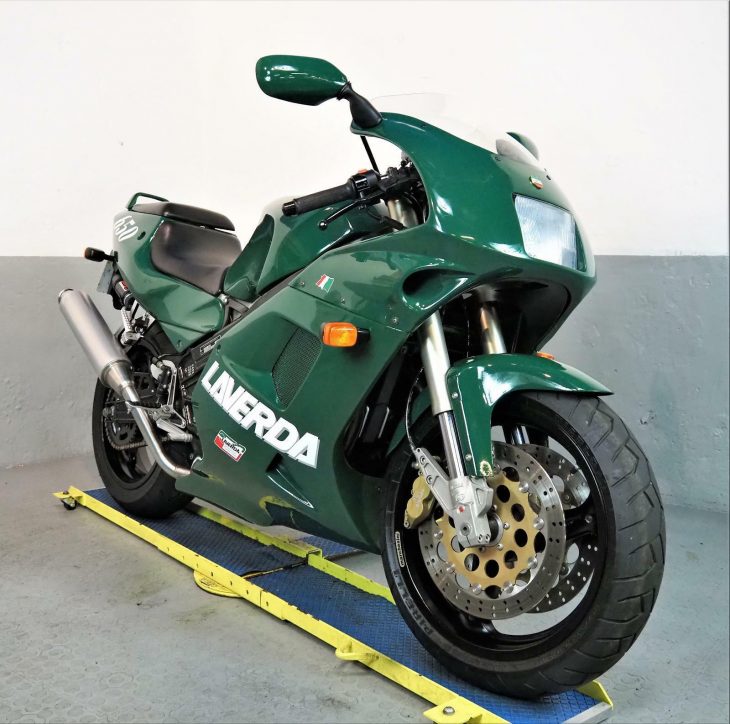 Laverda had a long history of parallel twins, and developed a new four-valve twin in the early 1990's.  668 air/oil-cooled cc's brought 70 hp to bear, with electronic fuel injection.  The alloy twin-spar chassis was fabricated from rectangular tubing and side plate castings, finished in black.  Appointments are excellent, with W-P upside down forks and monoshock, and 320mm Brembo brakes.  The full fairing is molded in kevlar fiber, which has a certain imperfect attraction, and helped keep the dry weight to just over 400 lbs.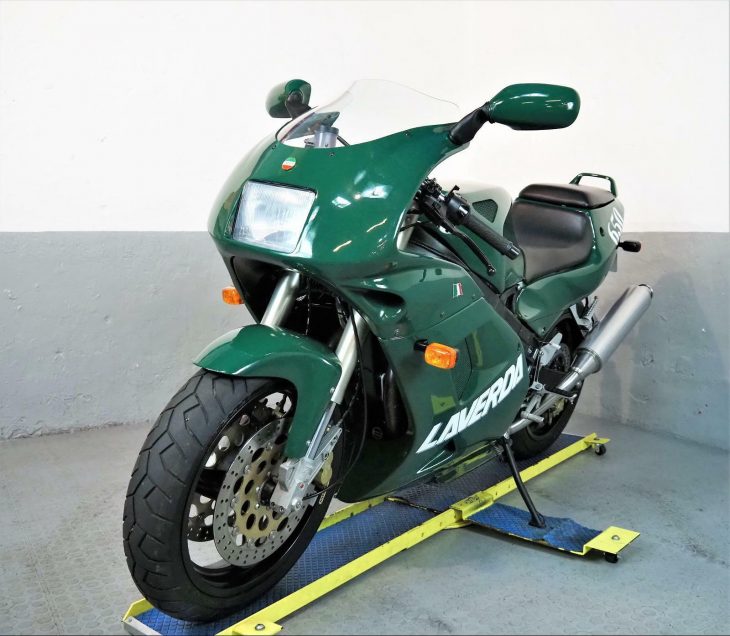 Evidently a personal bike from an eBay dealer with an eclectic presentation, this Laverda looks basically new and is hardly used with a hair over 2,200 miles.  Somehow it has escaped the garage elves and though most parts are painted, even the bare aluminum parts hardly have surface corrosion from long term storage.  A walkaround – video – runs the bike toward the end, and enthusiastic comments are part of the eBay listing –
Selling a couple of my cherry picked toys and in my humble opinion this is probably one of the lowest mileage and one of the rarest colours and being the Kevlar bodywork series with the numbered plaque it wants to be tucked away in a collection although this will really make you feel special every time you throw your leg over it, if it doesn't you have no soul. 

Up against the 748 in its day, the 748 was a bit quicker whilst the Laverda which handles like a charm with all the top spec components lavished on it, is now the much rarer bike and for the collector rare is key.

It has 3,729 kms which equates to just over 2k miles has been in a good long slumber and has been woken up and sounds great,it has been part of a collection for long enough,its not perfection but it is in terms of originality.  The Kevlar panels were never perfect when new and haven't got any better with age more like a race panel ,engine cases good etc.  Marchesini wheels look superb too, it's a piece of motorcycling history that can be used or enjoyed in a mancave forever.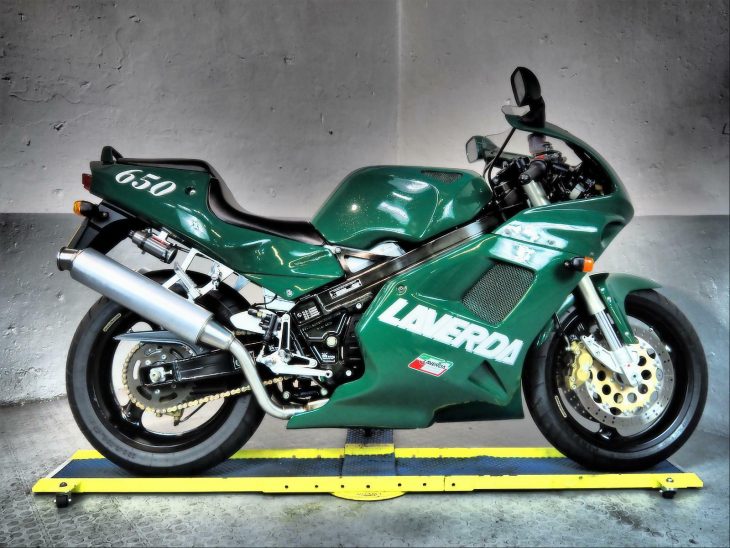 The 668 was product of a revitalization effort and built at a new facility in Zanè, not for from the company's birthplace in Breganze.  Sticking with a parallel twin, it was an all new affair and suffered some reliability issues, but these were cleared up by the time this 650 Sport was built.  The ask here is just under $6K, and though it still has to take a boat ride and visit DMV, pretty reasonable for a very good-looking and sporty Laverda.
-donn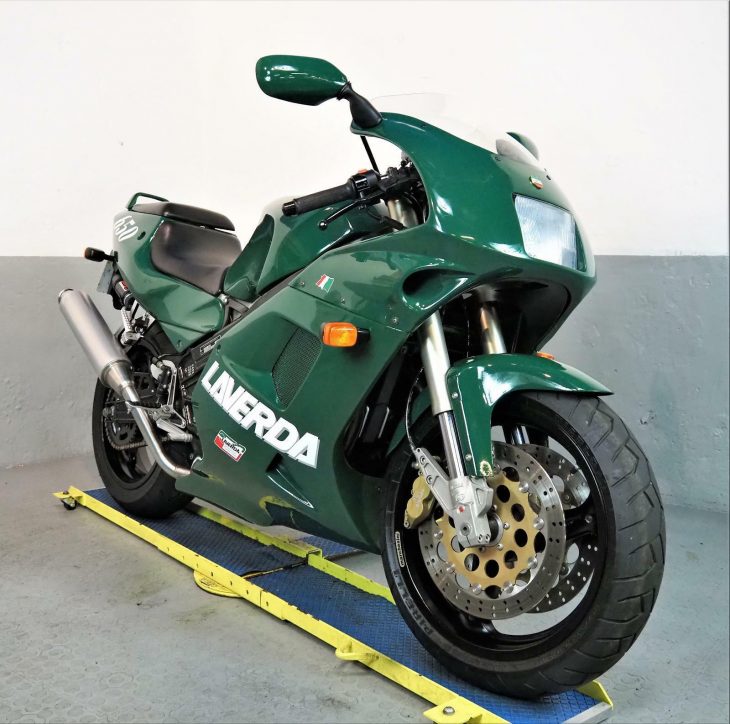 2 Responses.