Please give a warm welcome to our newest contributor, William! This is his first post and it closes in 8 hours. Happy Friday everyone! -dc
Long before Ducati gave us a line of 200+hp monsters, and even before the epically beautiful 916 series of bikes there was the 750 F1.  Ducati was not the giant of today, but rather a smaller company focused on racing and in some years struggling to survive.
From the eBay Listing:
1985 Ducati F1A
The last of the 'real' Ducati's.

A Highly Collectible & Iconic Street Legal Race Weapon

Designed by Ducati Exactly Like The ones that raced Laguna Seca & The Isle Of Man

Light, Fast & Fun!

Clear CT title / Same Adult Owner Since 1998
Factory Maintenance Manual
Spare Key
Service records under Rich's ownership
LETTER FROM THE OWNER-
My name is Richard Romano and in the past I've owned many Ducati's and this 1985 F1A has been my all time favorite. I only rode this bike on certain occasions and did not put many on it since almost 20 years of ownership. The handling looks and sound is a common trait of Ducati and this one has it all. At this time in my life and in my 70s it's time to let her go. I am sure the next owner will have the same great experience. -Rich

Fuel Lines Replaced
Fuel Filters Replaced
$2,000 Service Invoice at 25,835 Miles;
New Timing Belt
New Valve Seals
New Exhaust Gaskets
New Oil & Filter
New plugs
New plug wires
Remove heads to decarbonize combustion chamber and piston tops
Rebuilt Carbs (In 2016)
Replaced Battery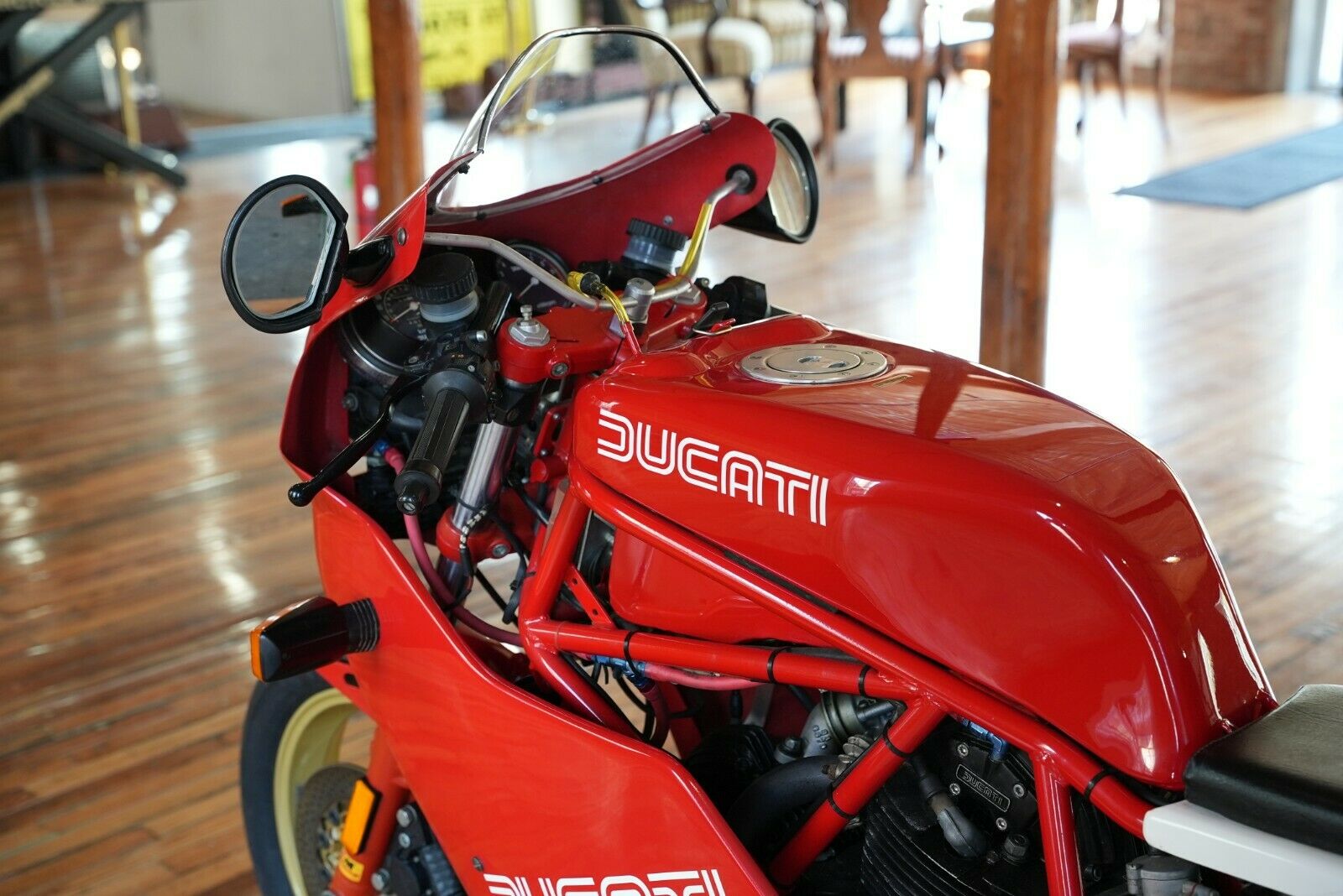 The Ducati F1 represents an end of the simple air cooled superbikes.  From this generation on the top tier bikes from Bologna would be liquid cooled.  Combine the classic styling and robust engine, these are a rather attractive option to many collectors.  This was also a time when all Ducati were rare, not because they were special editions, Ducati just did not produce many motorcycles a year.
Current bids are over $12,000 and the Buy It Now button is there at just under $17,000.  The BIN might be on the high side for the current market.  That said these bikes are never going to get cheaper.  Good sorted examples have always been a hard thing to find, so spending a few extra dollars up front might save more in the end.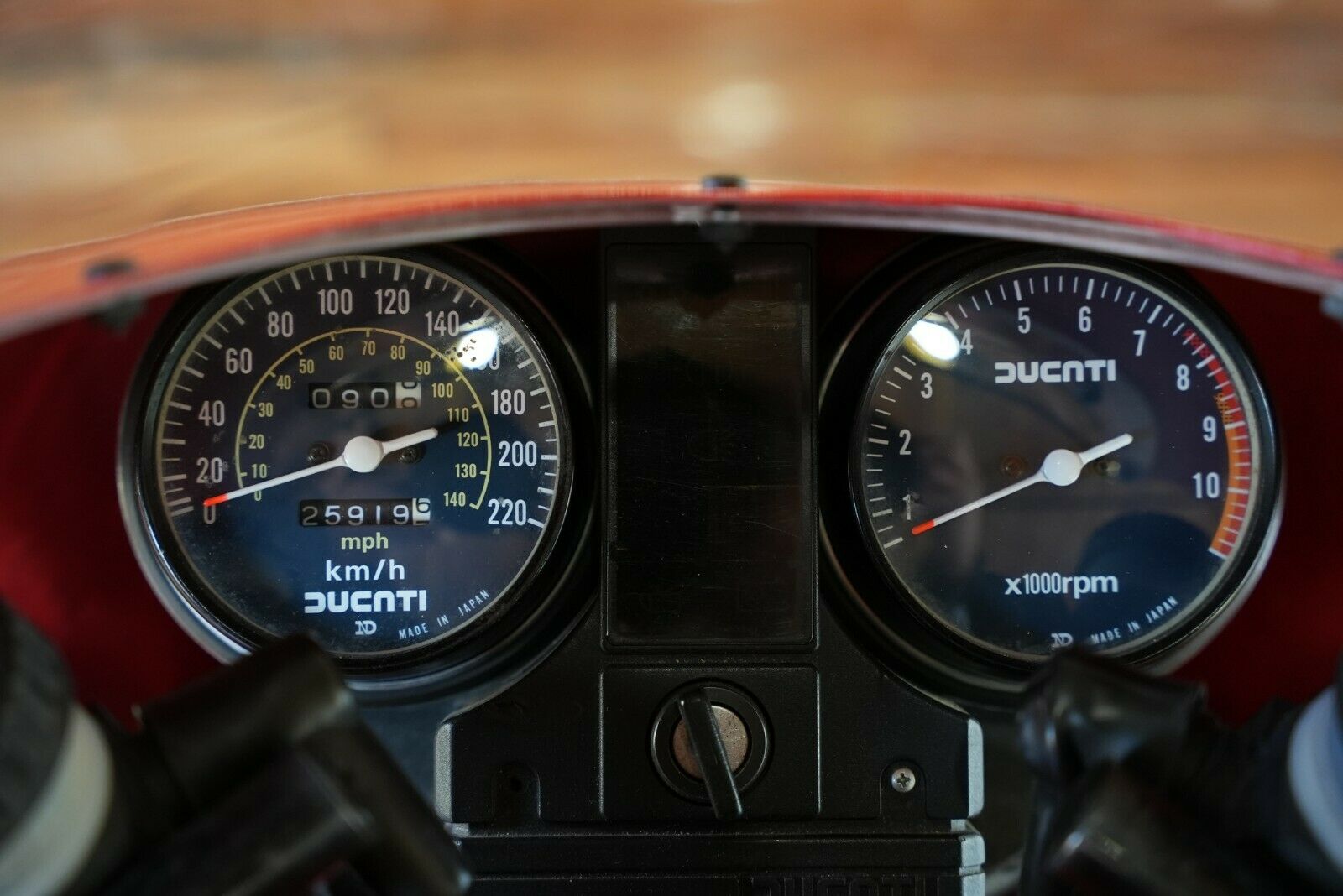 Some might claim that one can have a similar riding experience on a latter Ducati SS and that might be true.  But the ownership experience will be completely different.  An F1 will be more versatile for different events and possible appreciate better.  This bike, and it's 75hp would be conformable on a spirited Sunday ride, or cruising to the local bike nights.  While many on the internet will try and scare potential owners with inflated claims of service costs, owners will gladly share information that shows these are not bikes to fear.
-William