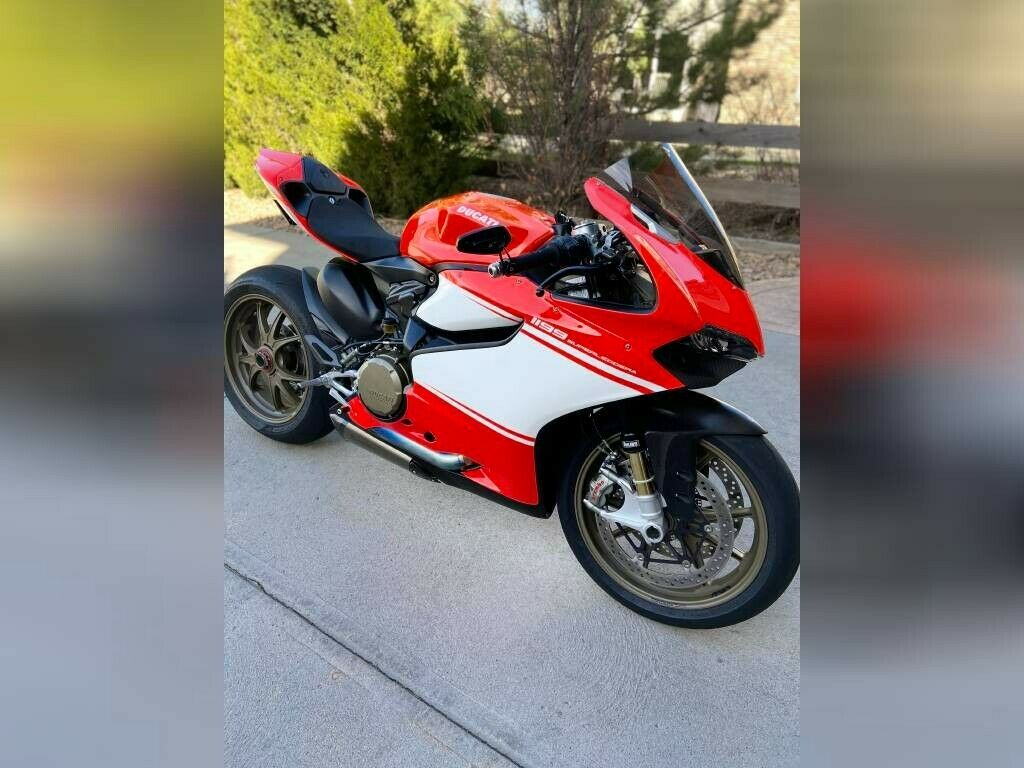 For years the top Ducati specification has been their R model bikes.  These race bikes for the road were released to appease the governing bodies of different organizations.  The rules stipulate that in order to qualify for the race, a specific number need to be produced to homologate them for racing.  The idea was to keep manufactures from creating an ultra low volume full bore race bike, selling a few, and then claim it was the road bike offering.  But what if the manufacture did not care about the rules?  What if this manufacture wanted to push the performance envelope and see what was possible?   Enter the Ducati Superleggera.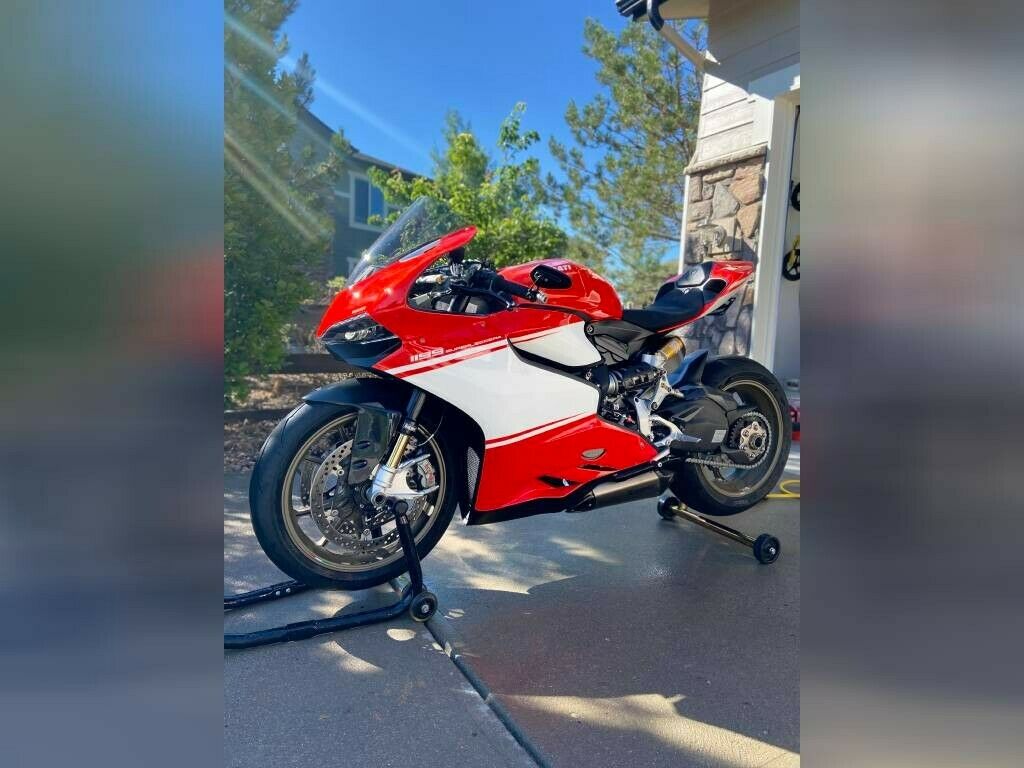 From The Seller's eBay Listing:
For Sale No stories title in hand 2014 DUCATI 1199 Superleggera with only 1550 miles in perfect condition. This is 32 of only 500 stamped.If you are a real Ducati enthusiast, you can't live without this machine.the most exclusive and extreme Ducati ever made with an unprecedented 200+ horsepower in homologated configuration and a 166Kg weight ready-to-ride without gas give it the best, by far, power to weight ratio of any homologated motorcycle.EVO tech radiator guards top and bottom, installed when bike was new, paint and radiator guard are in mint condition. BlipBox Auto up and down quick shift, CRG bar end mirrors- custom OE bar ends used Ducati bus charger connection in tail, Ducati lithium charger, integrated rear lights, 2x keys and Ducati manuals, Front Ducati OE stand rear Pitbull.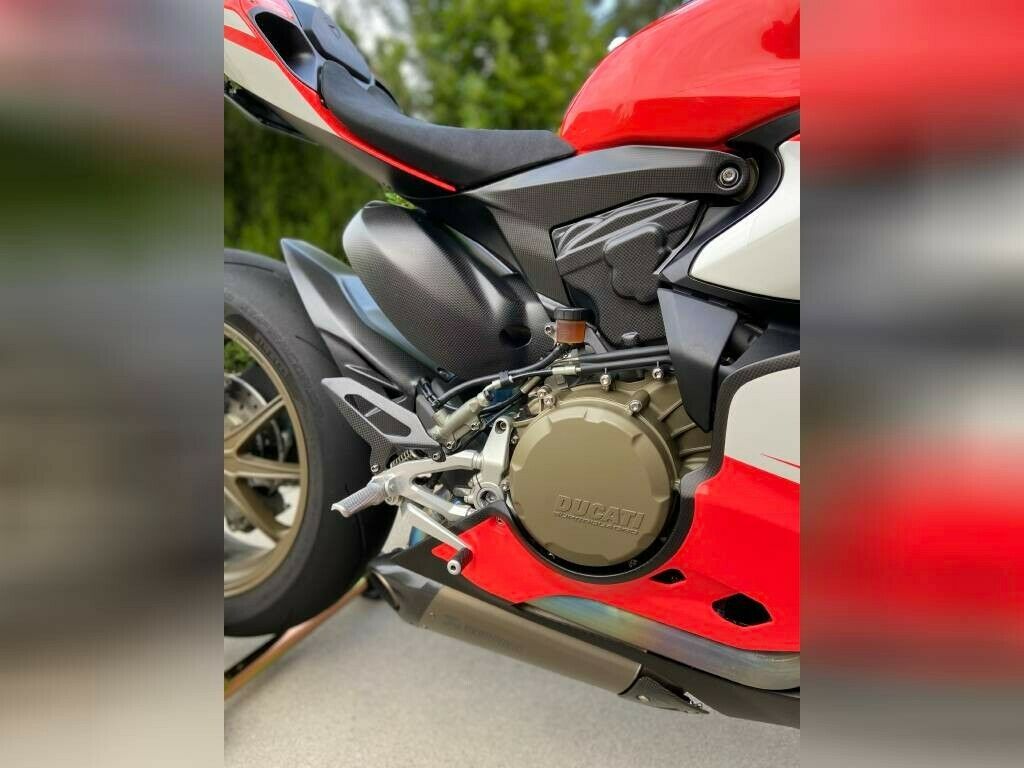 The listing is full of hyperbole and seems to not know that in the following years Ducati made a 1299SL and a V4SL.  To be fair, both of those bikes wore much higher MSRPs.  Another nit pick would be that the photographs in the listing are more suited to gain Instagram likes then  show a potential buyers the condition of the bike.
The 1199 SL used a substantial amount of magnesium and carbon fiber to shave weight.  The use of these exotic materials meant that no matter how many Ducati built, it would never be allowed to race in World Superbike.  Some period reviews made claims that this road bike weighed less and had a better power to weight ratio then some of the factory race bikes.
With the current bid just topping $10k there should be no expectation of a sale at that number, but it will be interesting to see where bidding goes on this.  Many low mile examples hit the market with eye watering asking prices.  There should be no doubt that these Superleggera models will always be desirable and over an amazing ride to a lucky few.