Out behind the pallet jack, tires and batteries on charge, a certain dealership had an FZR600 hidden since the turn of the century.  Just a few pictures but what's here looks good.  And black.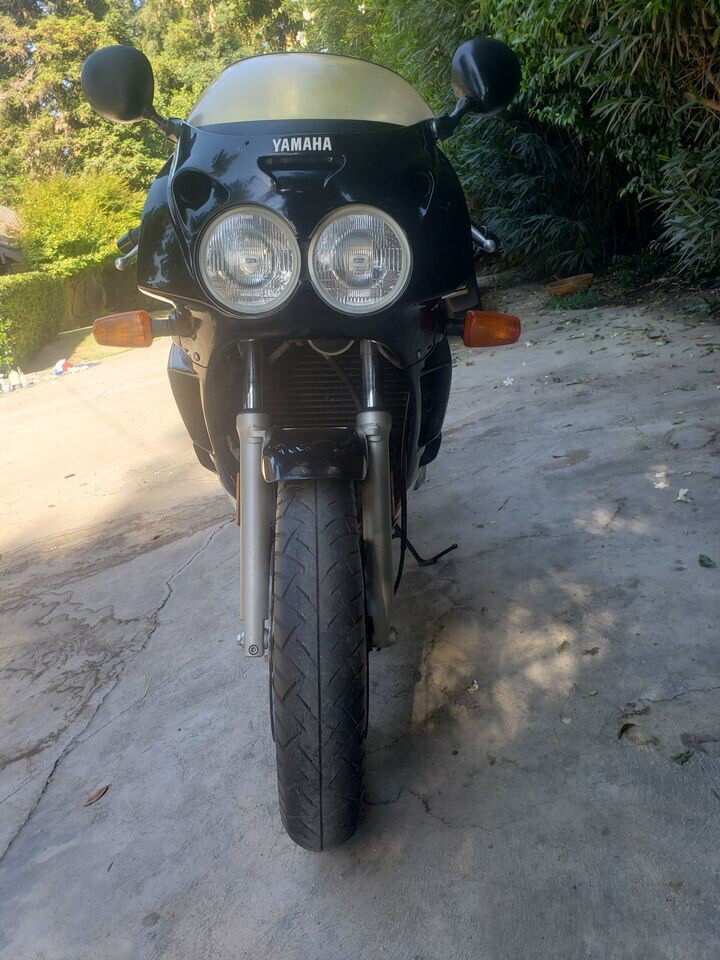 Manufacturers in this segment bounce between advanced engineering and budget consciousness, and luckily the FZR had a recent chassis redesign and the four-valve engine was a bit of all right.  The Deltabox frame used the engine as a stressed member, giving the 99 hp something to push against.  17-inch alloys and 298 mm brakes walked a fine line between price and performance.  Fresh air delivery  to the airbox at the forward part of the tank is right under each handgrip.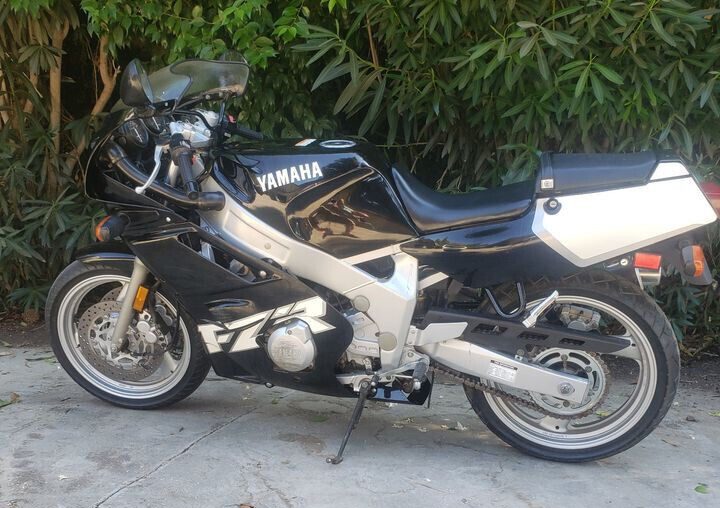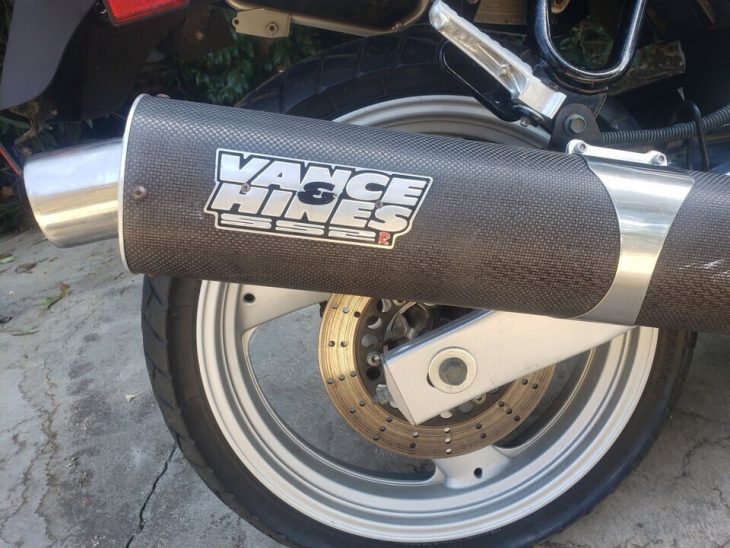 Presented by a Fresno, CA dealer, this FZR might seem a peculiar choice to hide away.  But there will be original owners and others, looking for other than horsepower.  A new windscreen and tires are in order, and maybe better engine end covers can be sourced.  But more pictures or a live video walkaround should be requested.  Comment from the eBay auction –
Had this in the back of a dealership before I retired, Owned about 10 years, Miles are actual. Tires are original!! (will need to be changed). Just serviced, runs great, motor tight and crisp! Vance and Hines Carbon Fiber Exhaust. Bike is perfect, Except: Windshield a 'lil dull, small dime size tear rear seat, quarter size chip upper fairing ( can't see) and a good "airbrush" painter can repair with minimal cost. also left at mag cover (see pics), very small forward scratches around starter (motor cover), and fairing. For a collector, this bike is an excellent candidate to add to a collection.
The later FZR600's have a strong fan base, have been occasional features on RSBFS, and gave Honda some competition in quality if not sales.  Very few have survived with so few miles, and this example's flaws seem very correctable.  A little homework though, before making an offer.
-donn