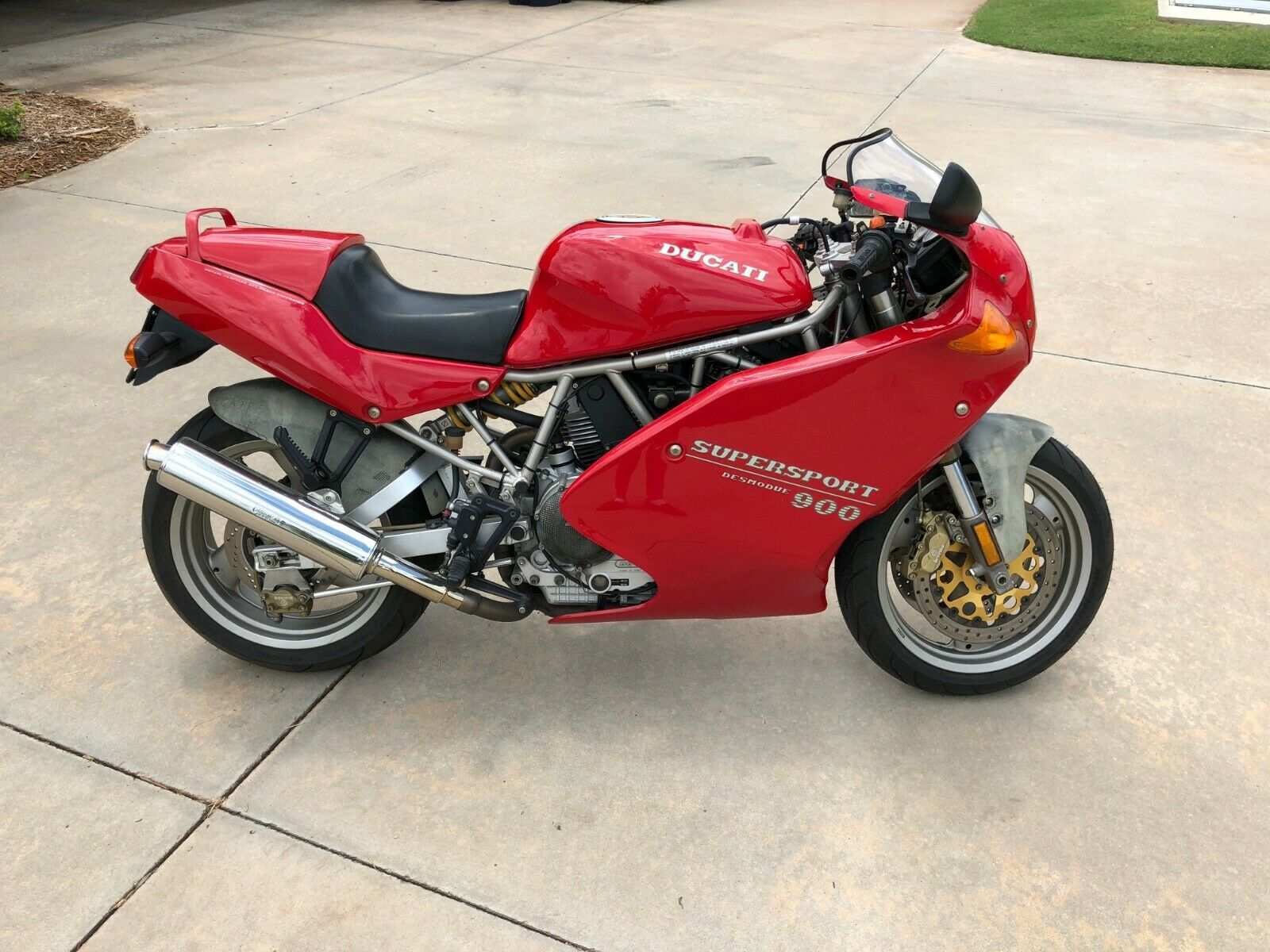 If you are into your air-cooled, two-valve, Pantah-based Ducatis, what we have here must certainly be considered as a high water mark. Possibly slightly less collectable than a Superlight, the 900 SS/SP line continues to be sought at for what it is: a fantastic riding platform that will continue to turn heads and age well. The unique numbered badge on the headstock helps drive the rarity factor, and other than the dual seat and less cantankerous single-piece wheels, you are really looking at a bronze framed, red Superlight.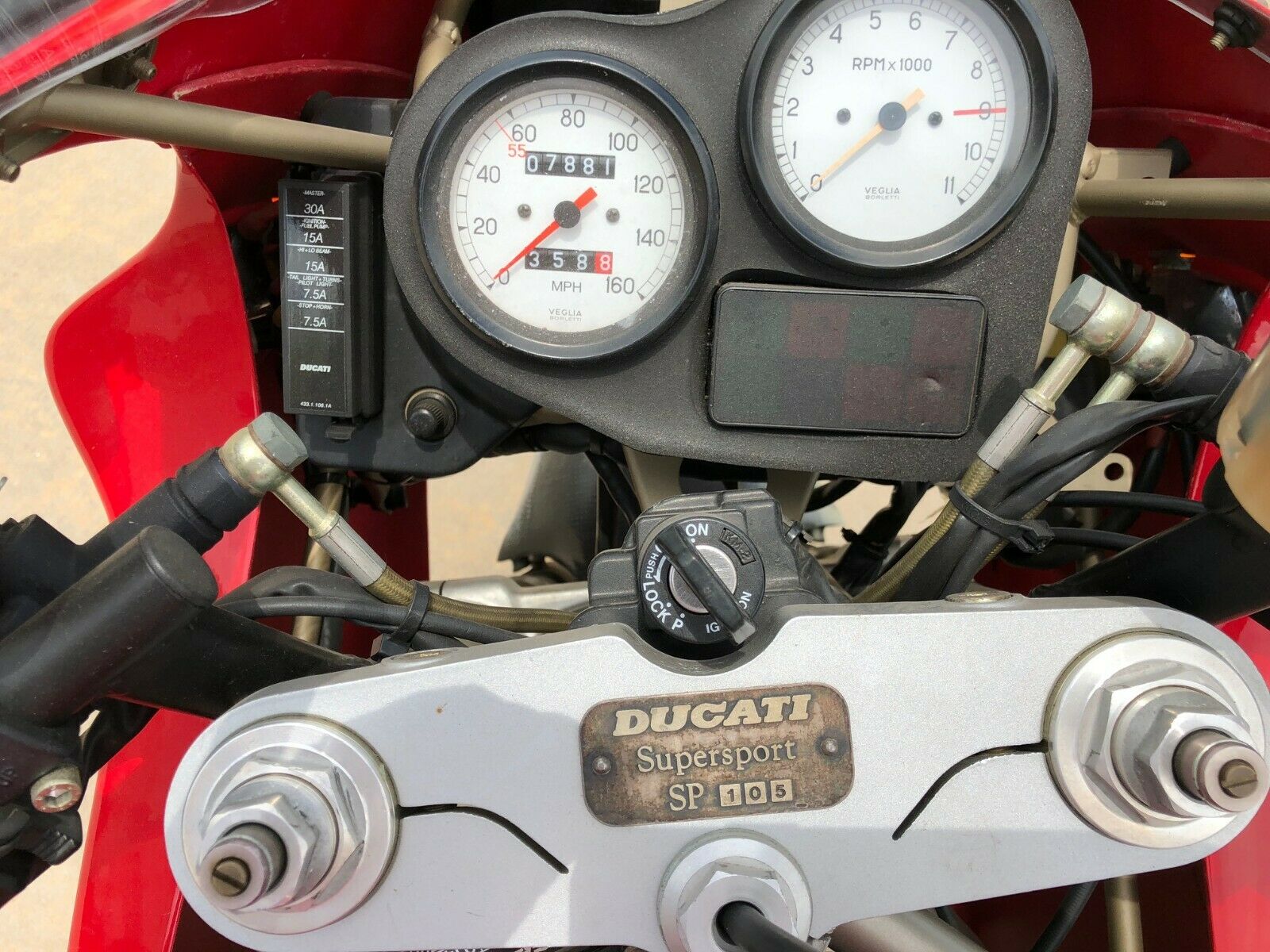 From the seller:
95 Ducati 900ss sp excellent condition. New Tires, timing belts, valves adjusted, new fuel pump, fuel lines all work performed by a professional technician. More pics available. staintune stainless mufflers. I will help shippers.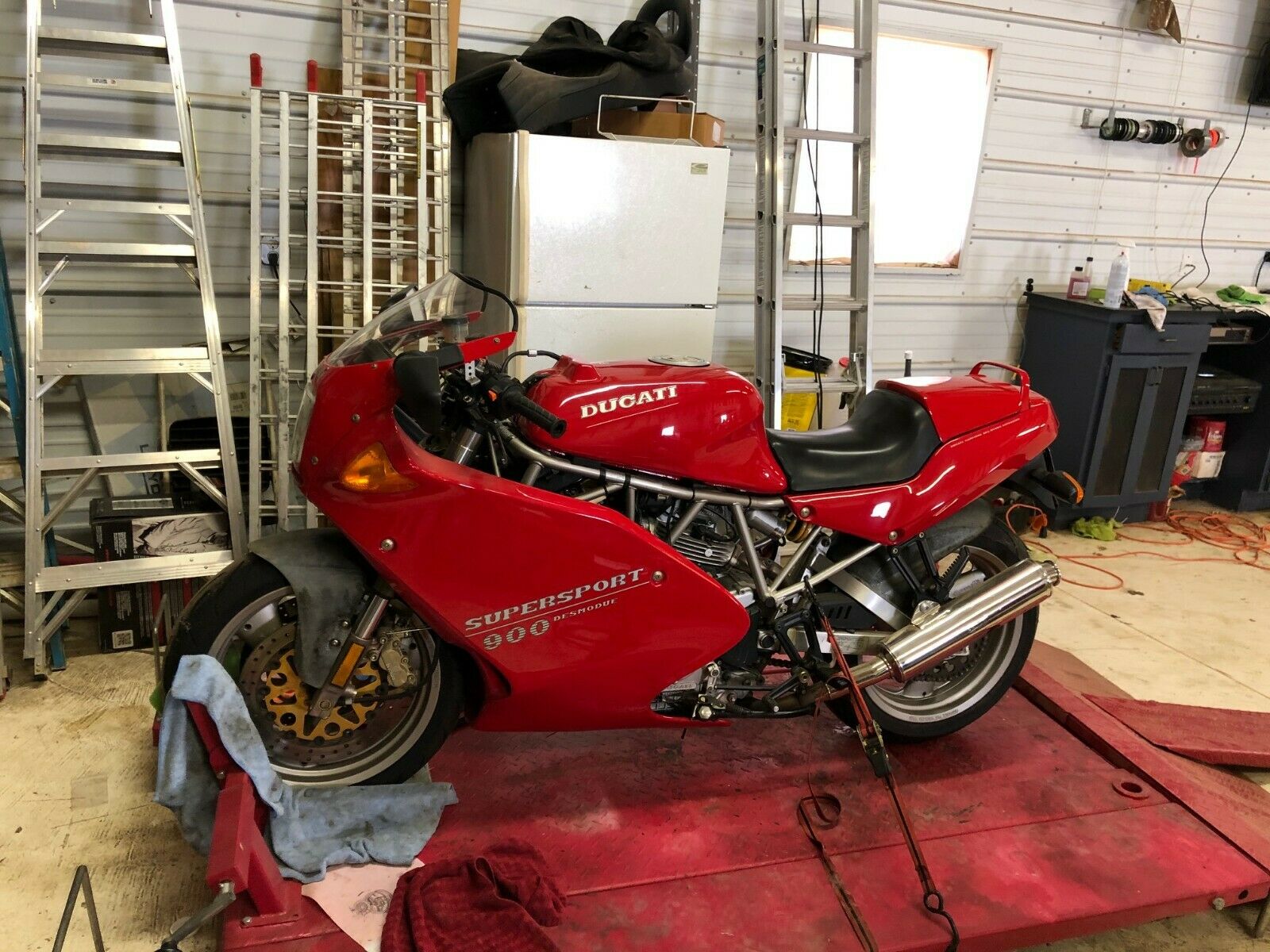 Not much by way of pictures, but the seller indicates a willingness to send more upon request. For a 900SS SP, this looks to be in great shape. The Staintune pipes are aftermarket, but likely far better sounding than the restrictive stockers. The seller indicates maintenance has been done on the machine, which is always a good sign for a Ducati. The condition of the front and rear carbon mudguards tells me that they are likely original, as this era of factory carbon utilized an epoxy-based resin that shows discoloration over time when exposed to moderate sunlight. This is not uncommon, and should not be a deal breaker. The rest looks to be an honest bike, with an ask of only $7k Buy It Now. In 10 years time that will seem like a bargain, as these bikes are keepers. Check out all of the details here. Good Luck!!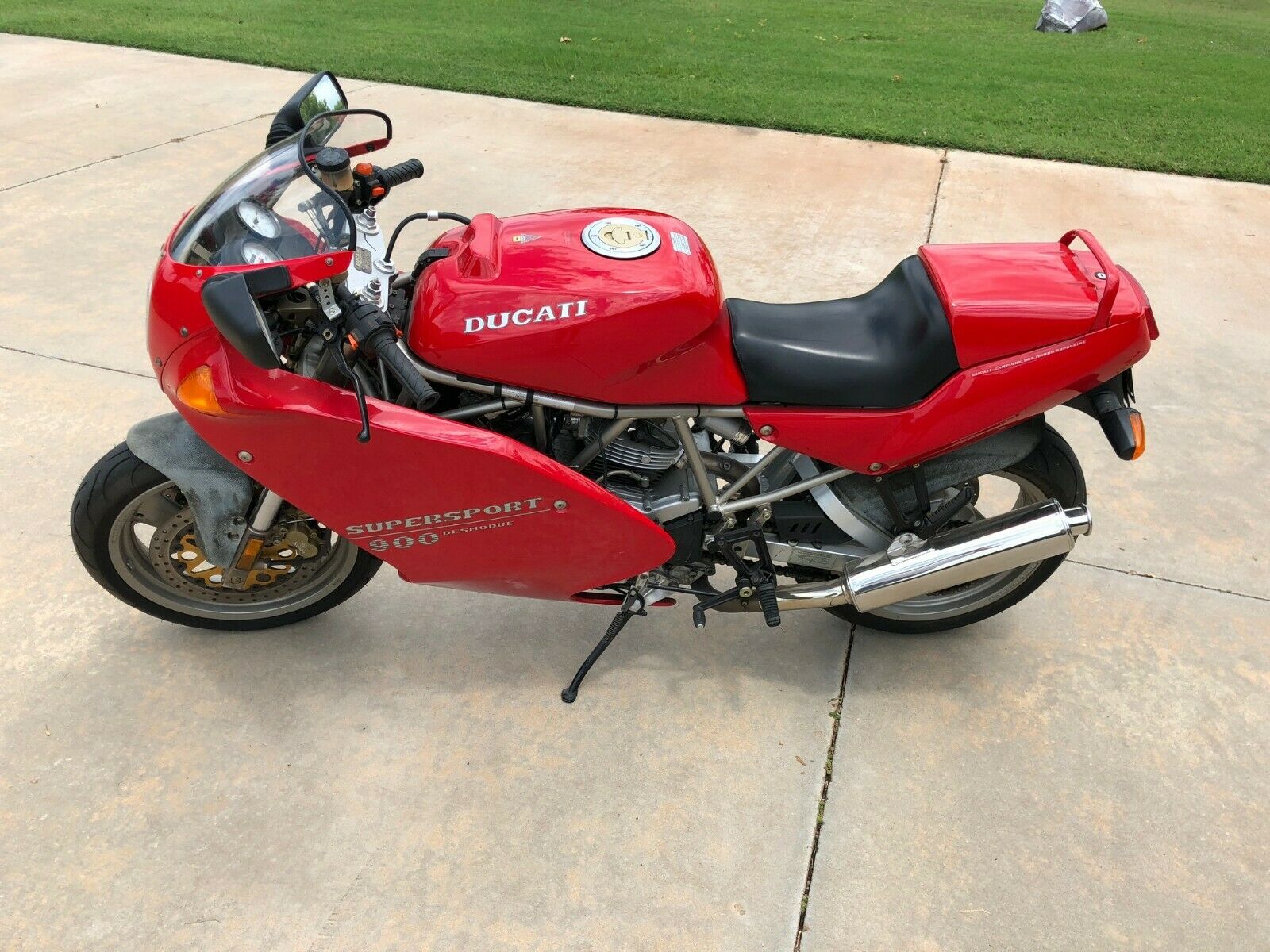 MI