Since the mid-1970s Moto Guzzi has been making the world a smaller place, thanks to their version of high-speed executive transport. Much like their BMW cousins, these Italian twins are well renowned for eating up the miles and shortening the distance between two points. Created originally as a sport bike to go up against fellow Italian firms such as Laverda and Ducati – not to mention the Japanese Big Four – the relatively uncompetitive LeMans instead was pushed into a sport tourer role where it met with critical success. Built from 1976 through 1992, today's 1981 example is a Mark II version, sporting the larger fairing indicative of the sport touring goal.
From the seller:
I am riding this bike for the last 10 year and it never let me down, I always take a very good care of this beauty.

It has been carefully stored in a garage.It has good engine start ability and revving.
Almost everything on this bike is original.
Electrical equipment operation OK.

Lots of fun riding this beast, if you have any questions I am here to help.
This bike – available on the US eBay site – is actually located in Tokyo, Japan. It features fully metric gauges showing 26k+ KMs, which equates to roughly 16,500 miles. There is some key rash on the top cover of the triple clamps, and the fairing lowers have some nicks and scratches. What it does not show is the type of corrosion we typically see from bikes in this area of this world. By all accounts this has been a well cared for motorcycle, despite living far from its point of origin. You can check out all of the pictures (including walk around video) here. And then start planning that crazy world trip that has been on your bucket list since you first learned to ride. Good Luck!!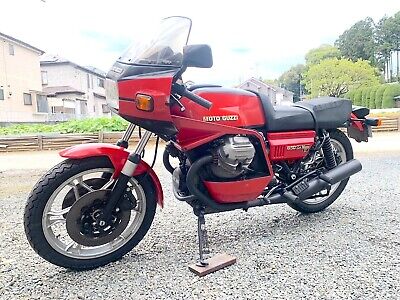 One Response.