No superbike aspirations, but trying to fly the brand's flag in developing markets, Ducati's 350XL was strictly for more carefully licensed countries.  This one has some km's but the 350 desmo shows very nicely.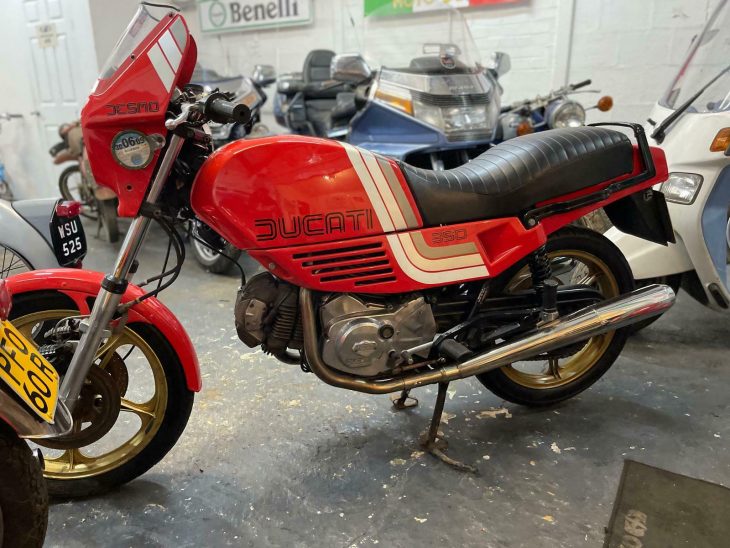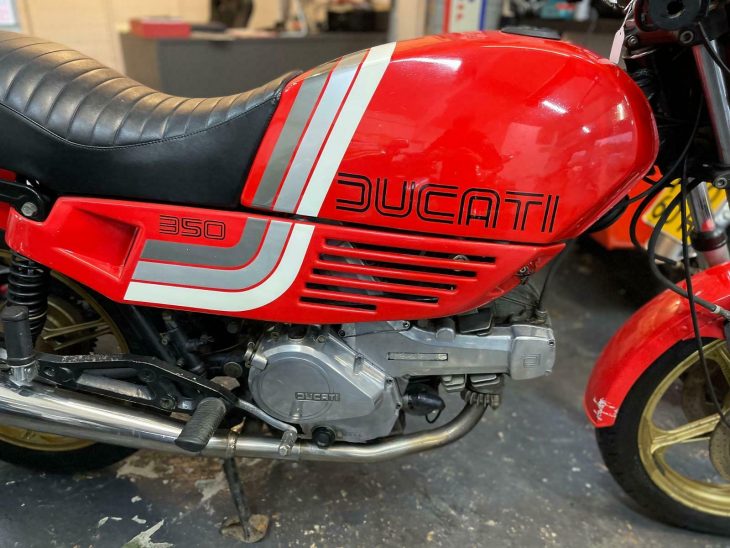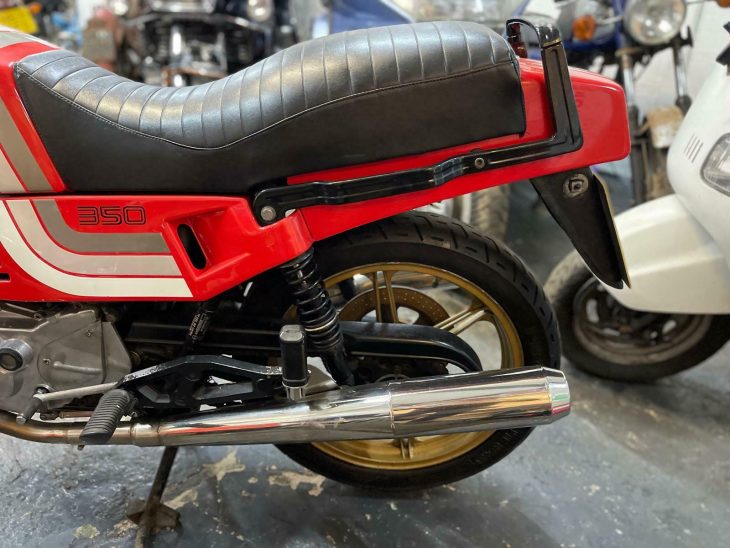 The 349cc two-valver was a 600 Pantah re-cylindered for under 21 ridership, but with 10.4-to-1 compression, Dell'Orto carbs and 40 hp.  Adapted from its big brothers were the 5-speed, dual Brembo disks, Paoli suspension, and more than a fairing's worth of bodywork.  With lightly raised handlebars, the riding position was multi-purpose, and the bar-mounted fairing gave some protection.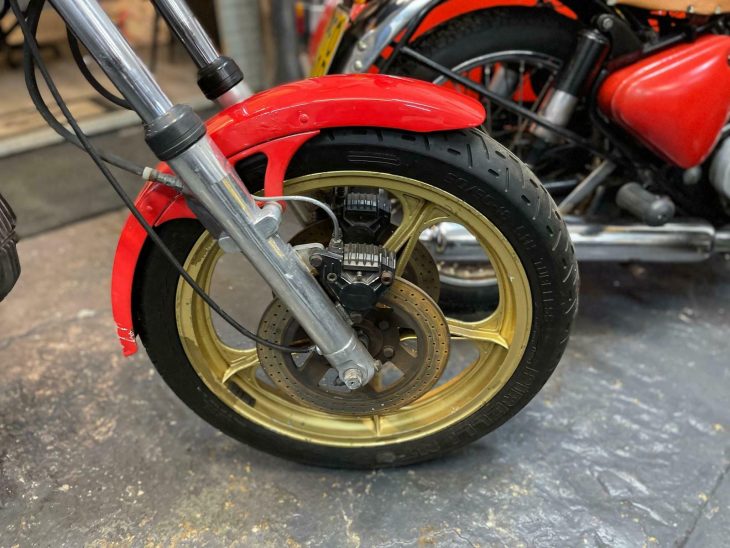 Maybe not restored, but this 350 is awfully clean, with polished cases and forks.  Km's or miles, 44,555 seems way too many for the condition.  Might need a few things but nothing very exotic here, though hard parts might take some research.  Comments from the eBay auction:
A beautiful untouched Ducati XL350
Starts runs and rides, been part of a private collection for many years
Slight check over will be needed before use
Full v5 lots of history
As a downsized middleweight, the 350XL carried extra pounds that it couldn't shed, and gave away market share to pure-bred small sports.  Sidecovers that hid the vertical cylinder were stylish, though compromised the brand's sporting cachet.  Likely just for a fan with a garage-ful of red bikes, this one might occupy a niche.  And except for shipping, this one's a can't bust a hole in the budget and might really be a crowd pleaser on bike night.
-donn