Might be too nice to leave sitting around the pits all day, but today's GSX-R50 seems to have a lock on rarity by the pound.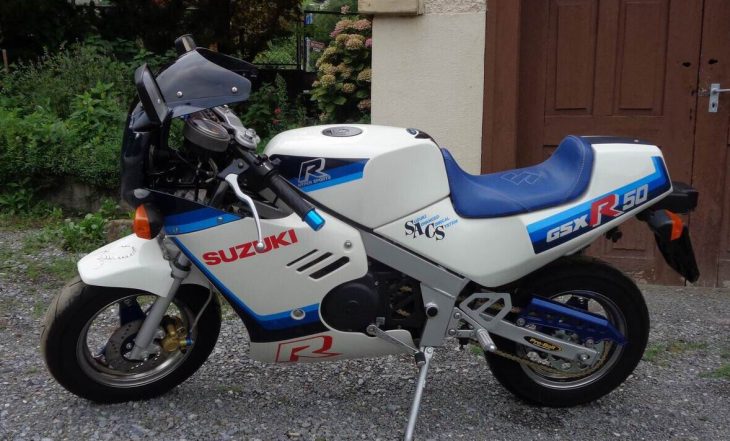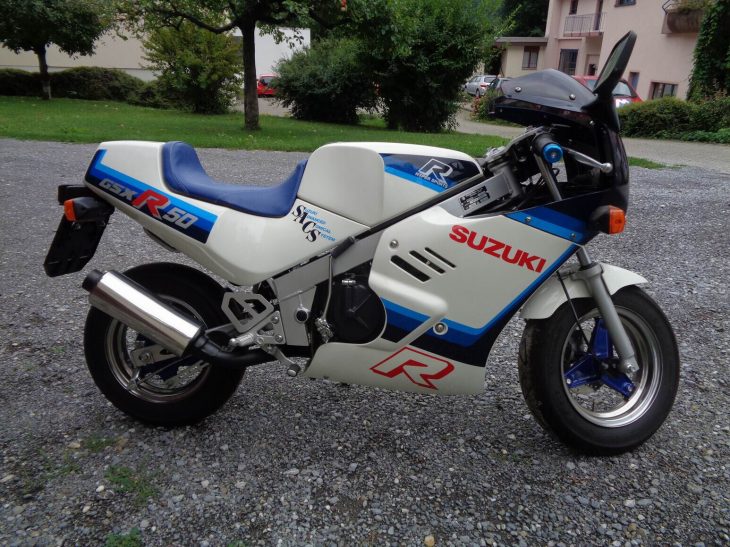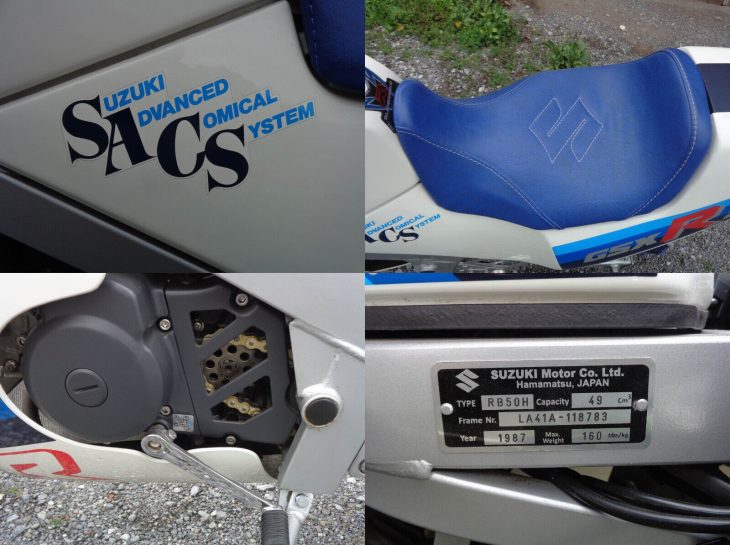 Accompanying bigger GSX-R's to the showroom in select markets, the littlest Gixxer was reportedly first to the market but took an early exit after just a year in production.  The fairing and livery template the GSX-R1100, though at at 139 lbs. weighs less than the superbike's engine.   Differing from most other pocket sportbikes, the R50 is said to have an alloy chassis and four stroke engine.  Performance was off compared to 49cc smokers, but since it was never here, rarity is off the charts.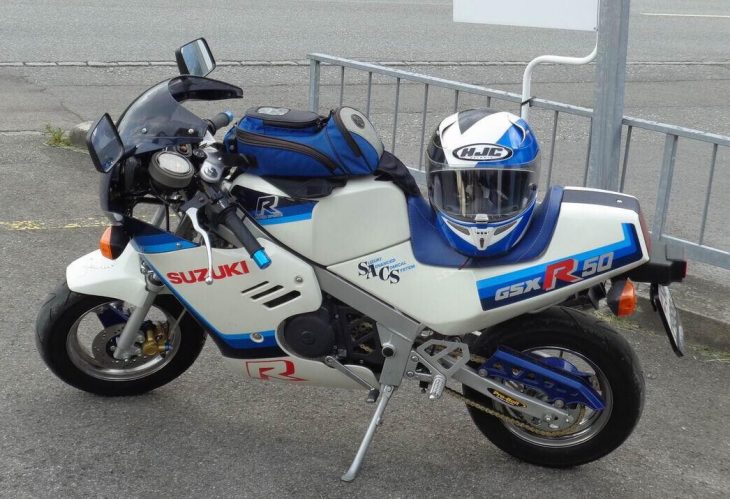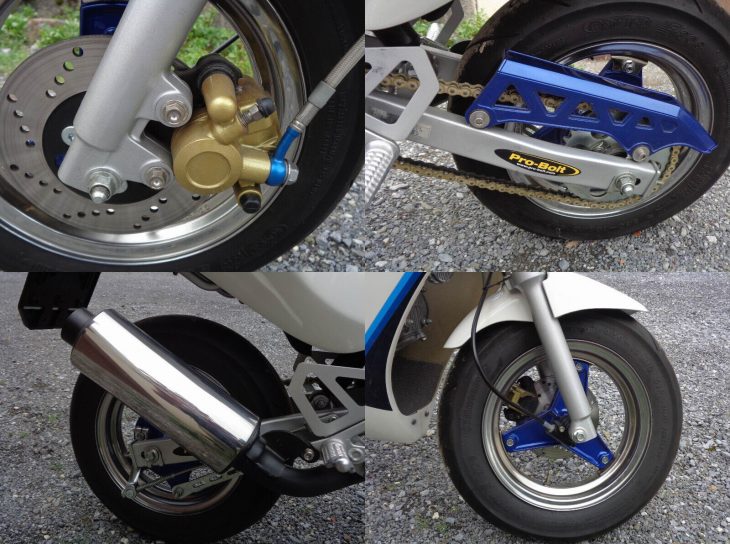 Knowing a market waiting for an unusual gem, this Swiss owner has listed his GSX-R50 on stateside eBay, and started with a healthy minimum bid.  It appears that required DOT equipment is in place, though it's unclear whether road registration would be required or even desired.  Even Hamamatsu was in on the joke with the Suzuki Advance Comical System decals.  Owner's comments from the eBay auction –
Real rarity!!!
Most likely the only one in Switzerland with official road approval
Mileage currently 230 ( Kilometers !!! Not Miles )
4 Gears – Top speed 60 km/h
Spiegler steel braided brake line
Rim edges chromed, rim star painted blue
Gear lever, Kick-starter and clutch bracket (at the engine) chromed
Polished muffler cover
Front brake caliper painted gold
Chain guard painted blue
Gold colored chain
Saddle with embroidered Suzuki "S"
New maintenance-free battery fitted in May 2022
Tire profile: 95%
This mini-GSX-R might be a little spendy after a plane ride and an appointment with customs, but will surely be the only one at the show.  By all means the nicest GSX-R50 to grace our pages over the years, and worth every effort to win the smiles per cc title.
-donn