Update 11.14.2021: This bike has SOLD! Congratulations to buyer and seller! -dc
Many American riders might never have even heard of the Derbi brand, let alone ridden one. Thankfully the RSBFS faithful are not those riders, and can genuinely appreciate the rarity and fun this little 50cc bad motor scooter represents. Based in Barcelona, Spain, the Derbi inception goes way back to 1922. Like most smaller European makes of this era it all started with bicycles, leading to powered bicycles, which in turn led to fully fledged motorcycles. In fact the name Derbi is a nod to that history – Derivats de Bicycletas – meaning derivations in bicycling. While Debi is a brand name, the manufacturer is actually Nacional Motor S.A.U, which itself is now a Spanish subsidiary of Piaggio (as of the early 2000s). All clear?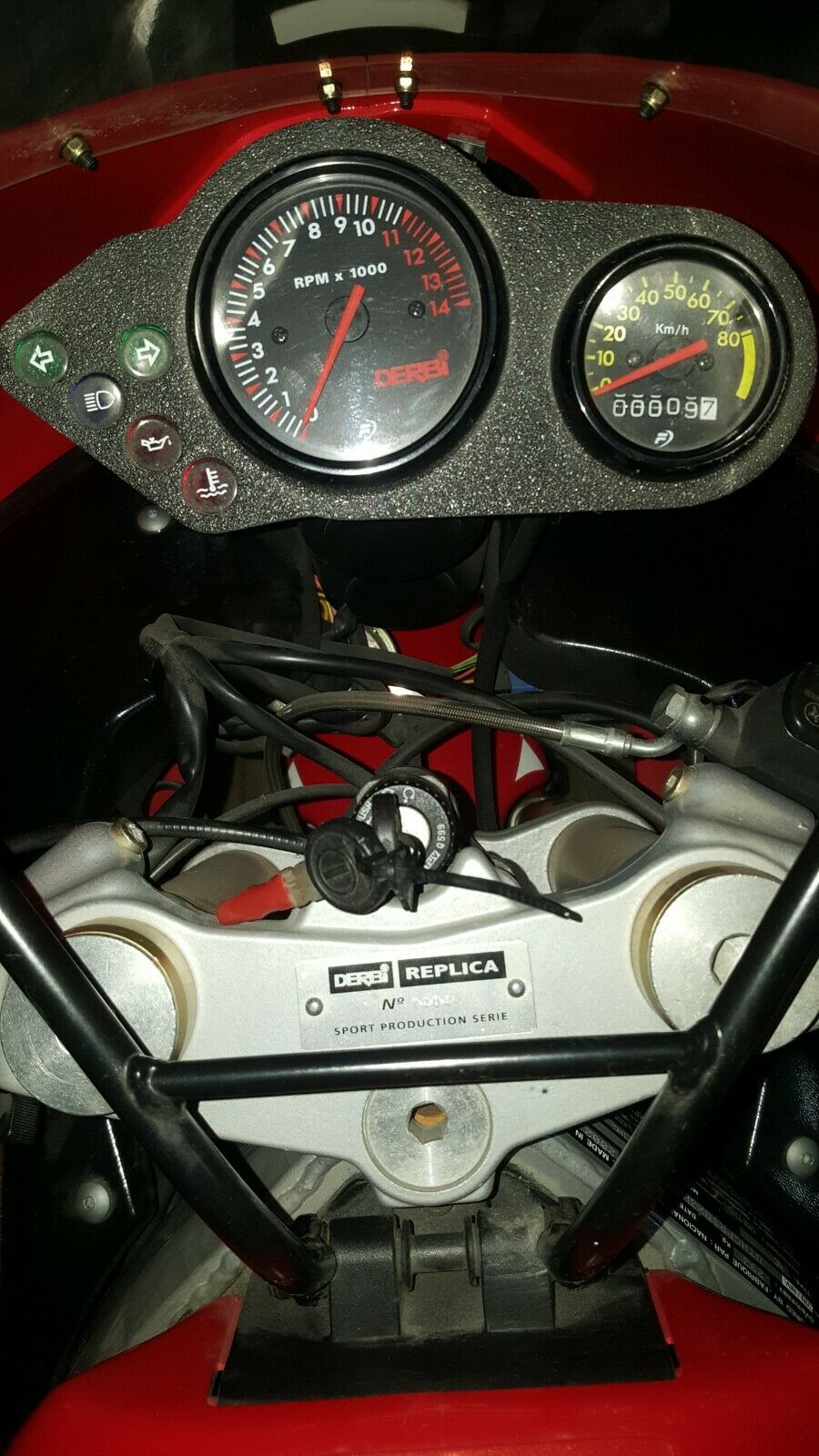 From the seller:
Selling from my collection, yours to enjoy.
I sold these Derbi's years ago, kept one of only 12 of this model imported into Canada in 2001.
Has never been registered to a buyer, original NIVIS form included.
I would think this is the only one like this in existence in private hands globally.
Youichi UI World Derbi Championship poster board included
Serious buyer only please.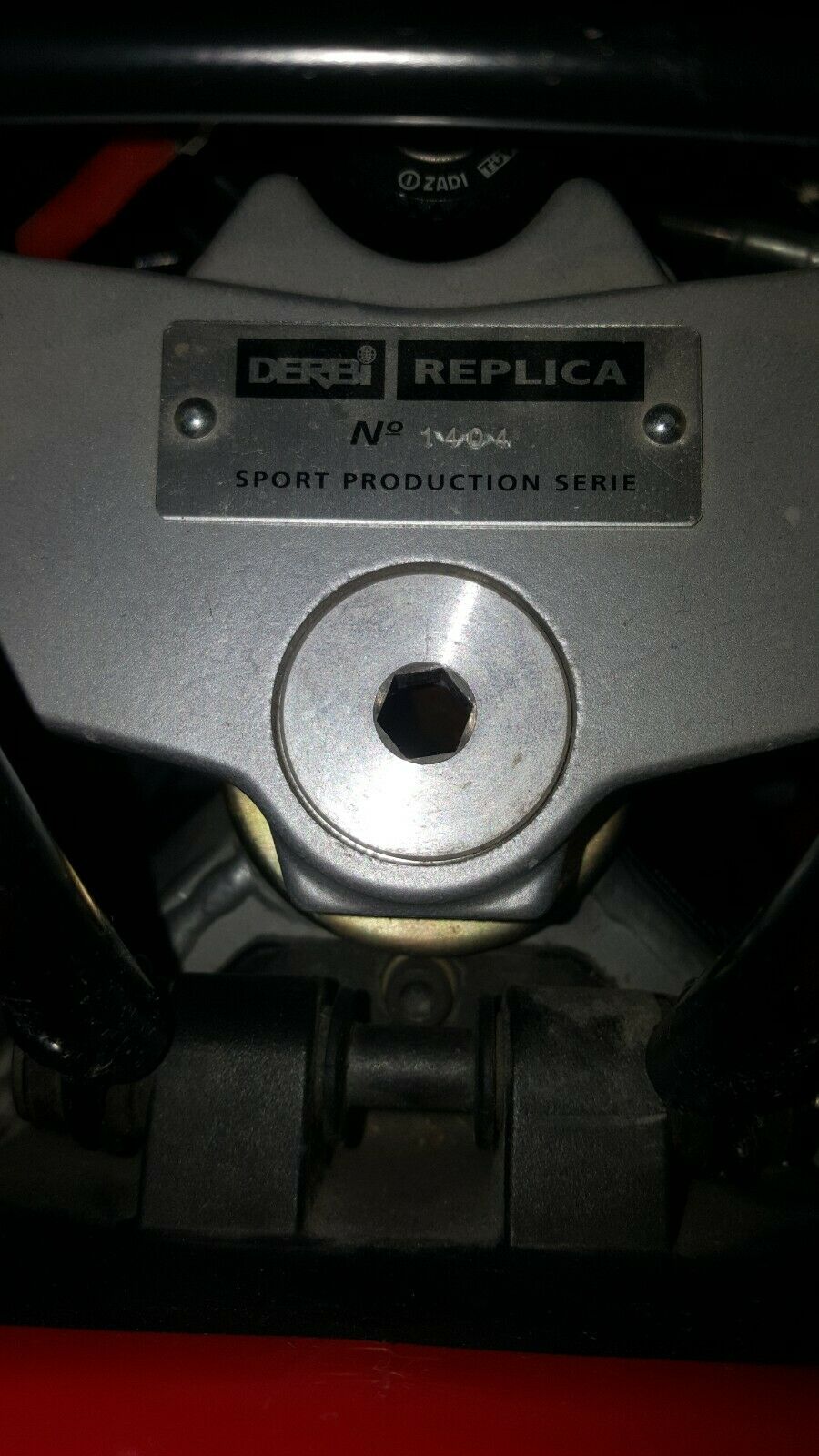 Derbi has a long history of winning races and championships in the smaller classes. Outside of the Unites States, small bore racing is a real thing, and throughout the 1970s and 1980s Derbi was a dominant championship winner – until the demise of the class as a GP-sanctioned event. Therefore this little GPR has some real racing DNA under the skin. And the specs are there to prove it: A race-bred frame designed and built by Cagiva, housing a Derbi-built single cylinder, liquid cooled two stroke screamer (estimate approx 9 HP stock), a six-speed transmission, trick upside down forks, lightweight wheels and big brakes (for the displacement, anyway). Dry weight should be in the 230-ish range, with a top speed of about 70 MPH. We do not see these wonderful motorcycles often here on RSBFS, much less a never-been-registered example with a claimed NINE kilometers. Located in Canada. Good Luck!!
MI
3 Responses.