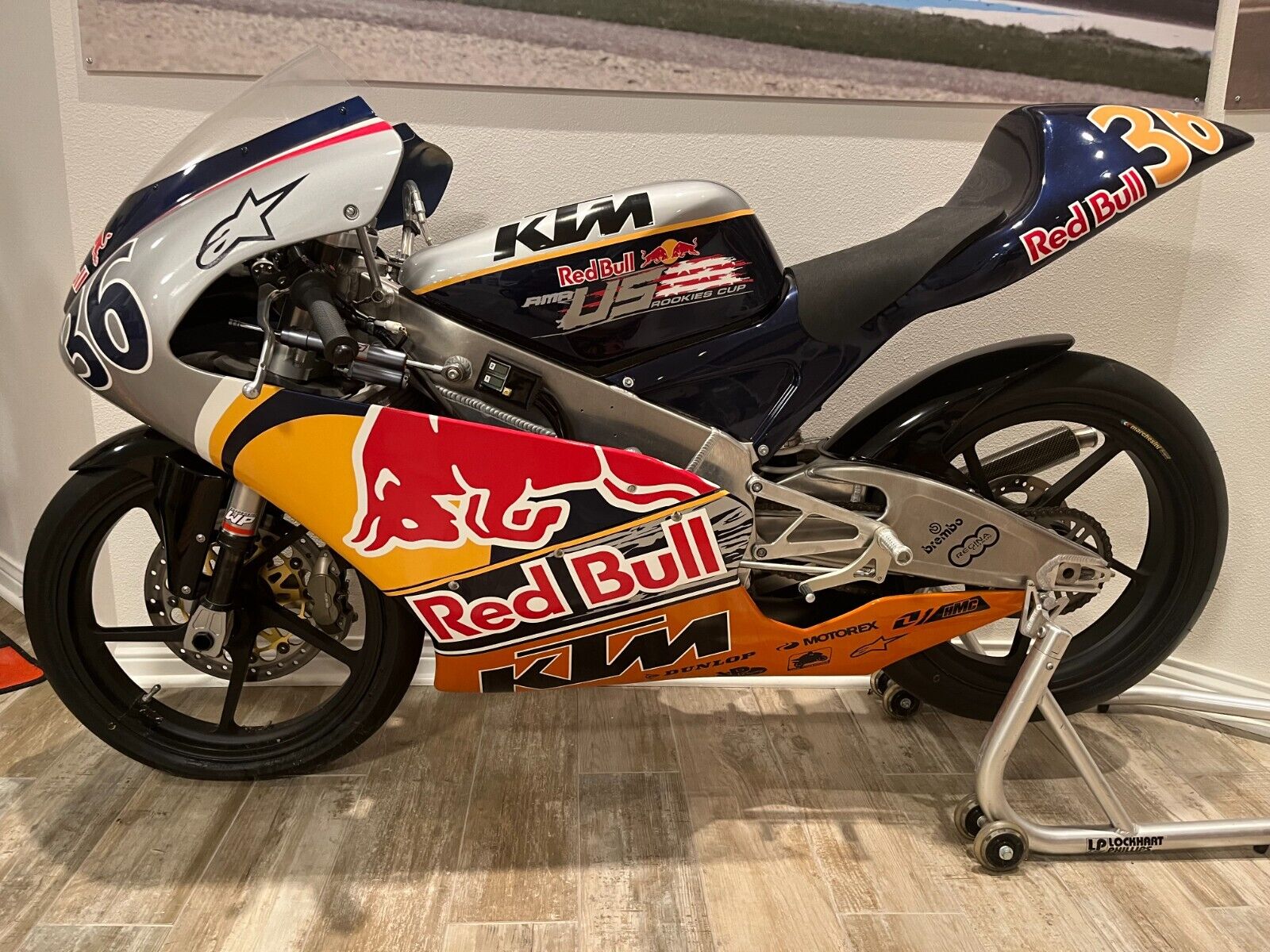 Track day bikes come in all shapes and sizes. Most are converted street bikes – some more elegantly converted than others – but occasionally we strike gold in the form of actual, professional grade racing hardware. And today's find is just that. Designed by KTM as a GP race bike battling in the 125cc class, the RC125GP saw extensive use in the one-make Rookies Cup series. This was the feeder series to the 125cc class under the GP banner, with the goal of building up riders and providing a ladder to progress through the GP ranks. There was even a US-based Rookies Cup run under the AMA banner, with identical machines by KTM. Today, the Rookies Cup is contested on Moto3-spec machinery, but up until 2013 these sharp 125cc two strokes were the order of the day. These come up every so rarely, and today's 2006 RC125GP is claimed to be a zero hour, zero mile, zero lap US Rookies Cup timepiece.
From the seller:
2006 KTM RC125GP Red Bull Rookies Cup. Factory GP bike. Very limited! New they cost 42,000 EURO. This bike has Zero miles, Never raced and I believe very started. Perfect collectors bike!
For the uninitiated, it is easy to write off this bike as a simple starter bike or scooter with nifty paint work. But with nearly 40 HP up at 13,000 RPM and above, and an overall (dry) package weight that is lighter than most of us even before we don helmet and leathers (figure in the 160-ish range), the RC125GP is a serious bit of kit. With Ohlins suspension, big brakes and super sticky racing slicks the RC125 can go toe to toe mid-corner with any bike on the planet. It's all about conservation of motion; smooth is fast. If you enjoy the problem solving you find on any given day at the track, the RC125GP forces you to up your problem solving game in order to maximize forward progress.
Here is a brief video of the US Rookies cup participating at Laguna Seca. This is NOT from this particular bike – I just found it on YouTube – but even the short clip shows how competitive this class was on one of the nation's most iconic race tracks.
---
---
With the advent of four-stroke technology into GP racing and the lack of available 2-stroke street bikes, the ancient duo-cycle engine was relegated to weed whackers and leaf blowers. Values for surviving two strokes began to rise with rapidity, and unobtanium examples of factory race bikes climbed faster than the tach as the engine hits the pipe. This particular example is as clean as they get, devoid of any crash damage or abuse thanks to being a zero time specimen. Pricing is in line with condition, with the seller requesting $38,000 OBO. Check out all of the details here, and Good Luck!!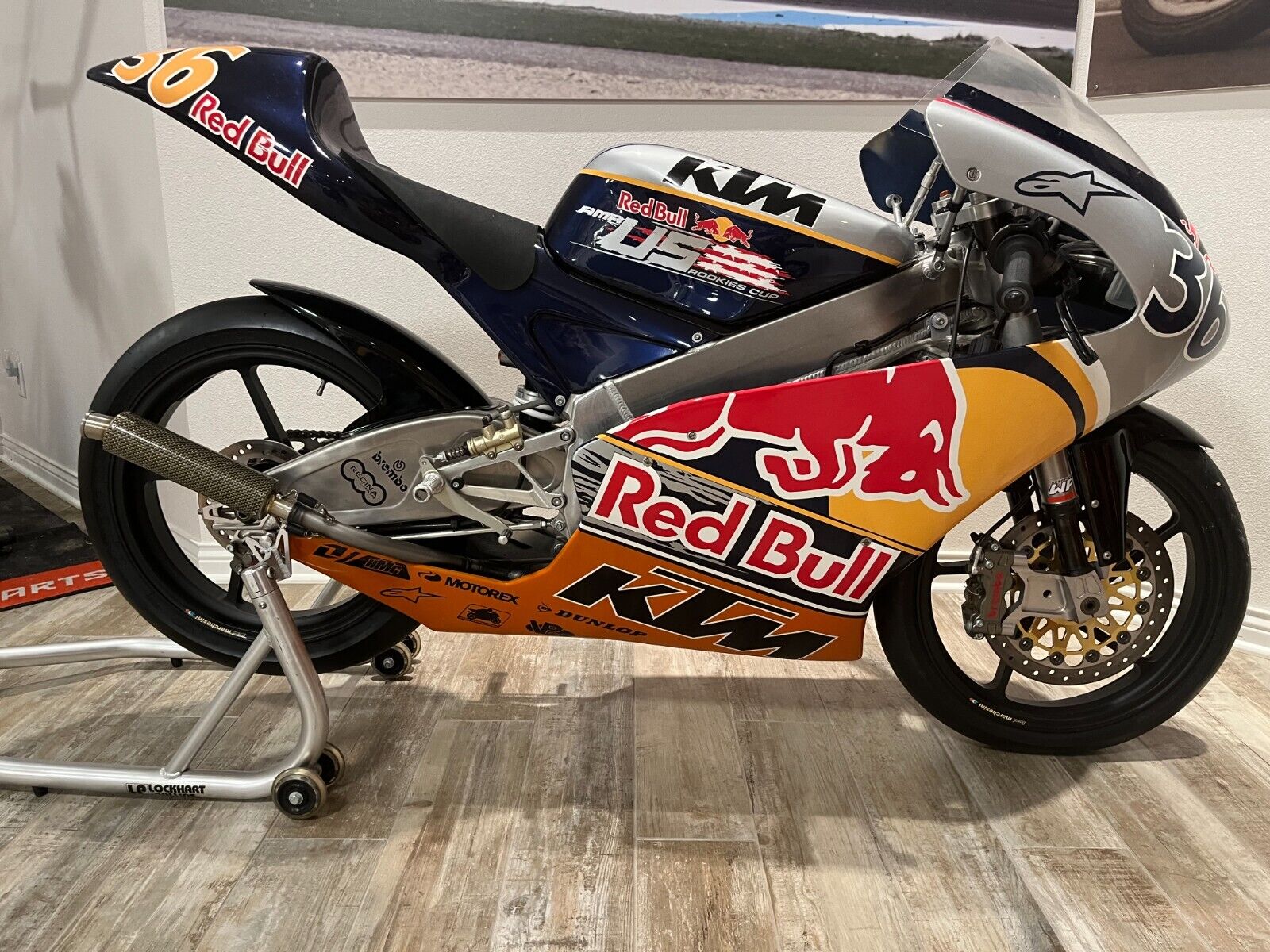 MI