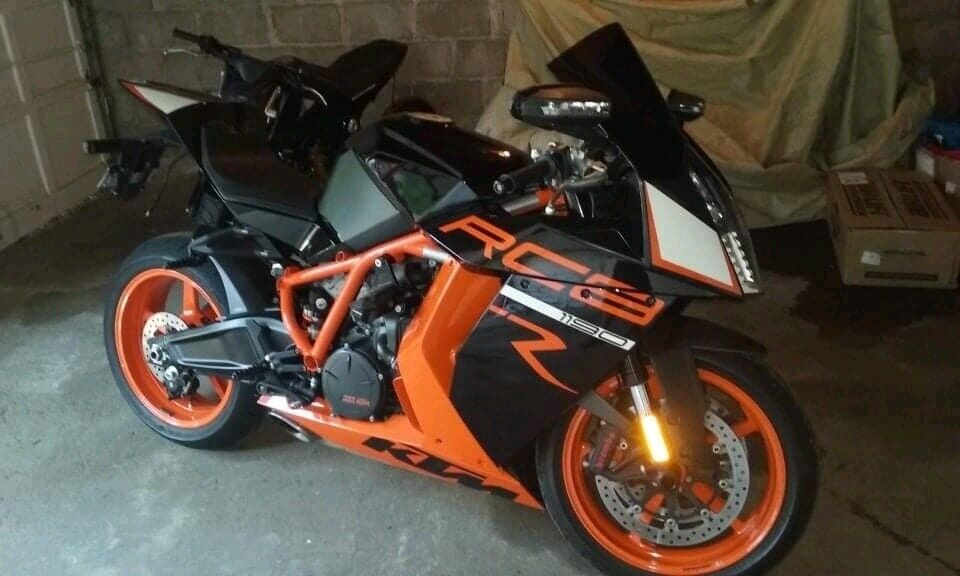 It is impossible to talk about the KTM RC8 without mentioning that KTM stopped making them because the executive group thought that it was too fast to sell to the public.  If reading the period reviews, it was a well respected and top tier performance machine.  While not exactly faster than other offerings, it did spark a conversation around what the point of a certain level of performance was for the street.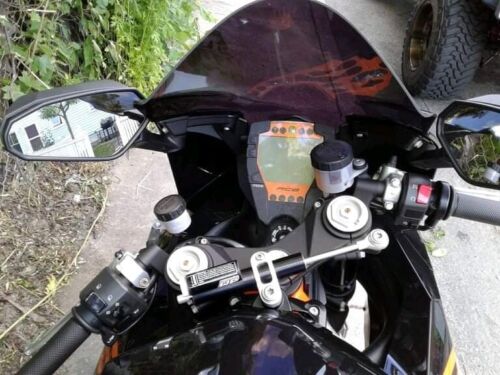 Exact production numbers are hard to nail down, but none confuse these for mass produced vehicles.  Most agree that only a few hundred per year were made.  There are two basic generations, the RC8 and RC8R.  This bike is an RC8R with the dual spark heads and 1195cc.
About this vehicle
This 2011 KTM RC8 is an original. The owner has had it for 5+ years. The vehicle runs great and is mainly used for weekend rides.
Seller's Notes
Ducati made 300 a year For KTM . These will be going up Soon.
Vehicle Details
Pretty Much in Mint condition, I haven't been riding lately. I guess it's time to buy a Harley , New rear Tire, Chain, Sprockets, only needs Signal Lights
There is a lot about this listing that would make many pass by without a second thought.  Limited details, basic pictures and a hint of additional "show" lighting behind the body work.  But without risk, there is no reward.  This is a rare, low production motorcycle that packs a huge punch and has an amazing story to match.  KTM is adamant that they will never make another street legal sports bike so these are you only option if you want to feel close to they MotoGP team these days.
Buy It Now price of $9500 seems reasonable for the market and miles.  Obviously it would be wise to engage with the seller a bit before closing the deal, or better yet if you are on the east coast go see the bike in person to confirm the condition.
One Response.