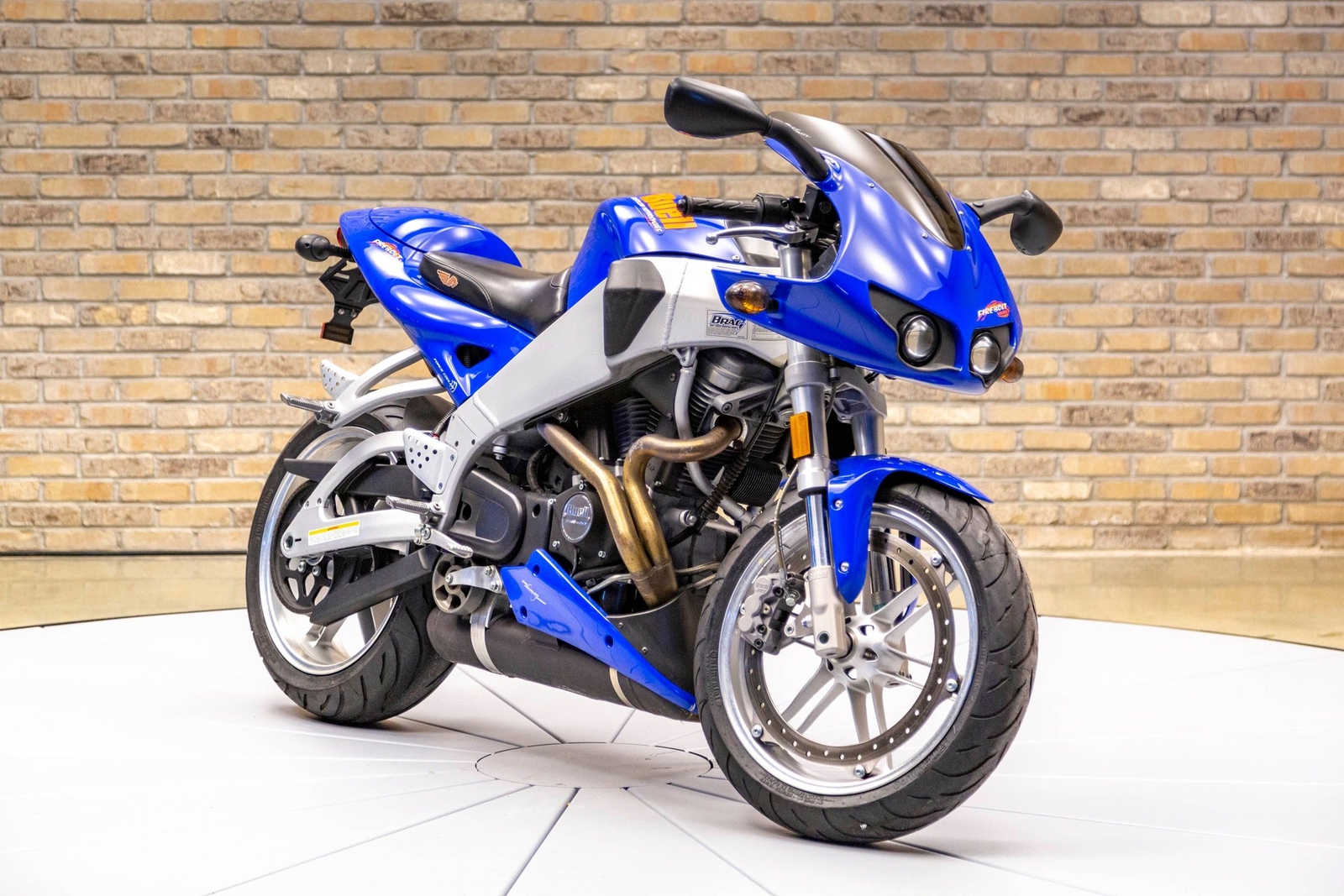 I'll admit, it's not allll that rare. The remnants of what could've been one of the most unique sport bike brands in history are littered all over the place. Parts are available too. A couple die-hards private companies make replacements/upgrades and St. Paul Harley Davidson still pretty much sells everything you need to keep these on the road…which is actually not that much. Anyways, what's actually pretty hard to come by is a Harley-powered Buell in good condition. It's a different group of unsophisticated goons who butchered these than the group of unsophisticated goons who butchered many of our favorite 90s bikes but, nonetheless, too many of these can grouped into the write-off pile today.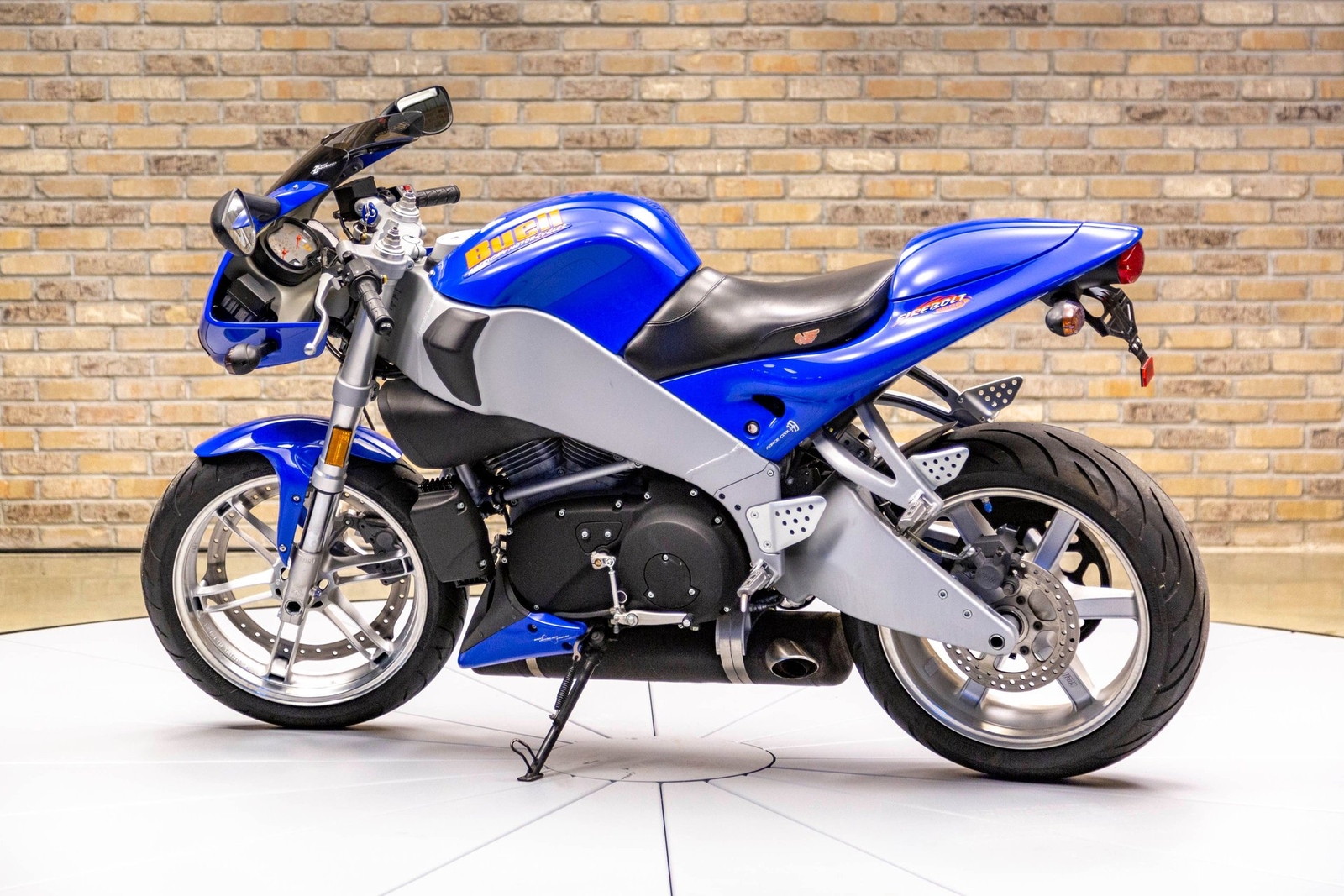 The Lightning variant has always been a little bit more palatable than the Firebolt to consumers but I feel the Firebolt look is starting to grow. The Lightning fit the naked bike description more squarely while the Firebolt was a big departure from the normal design language of the time. One must realize at the end of the day, Buells weren't bred for the track and they were air-cooled. That lets/forces you to strip the fairings and posture up a bit in the seat.
This seems to be in excellent cosmetic condition and is finished in one of the two most desirable colors: red or blue. It seems like there is not even any dirt in the cooling fins which is a great sign.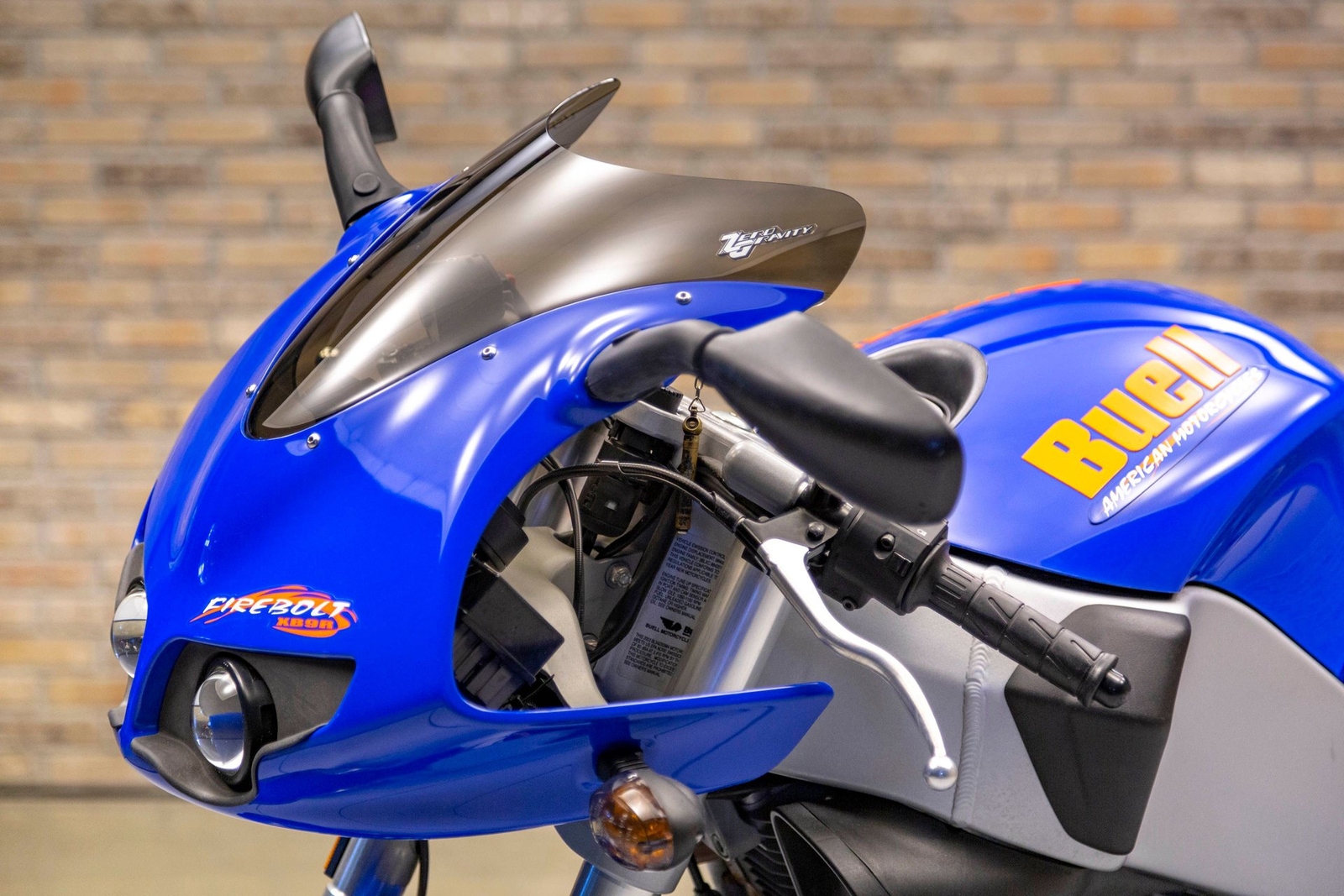 If you could question anything about the Buell it was the design. The overall performance wasn't groundbreaking but it was more than enough to clearly distinguish it as a successful sports machine. A souped up Harley Evo delivered it's signature torque down low but new heads, throttle bodies, a tank-sized intake, and a valved exhaust all contributed to the 92 hp at the crank. Fully adjustable Showa suspension carried the weight while the single rotor/caliper and wheel design lowered the leftovers of the Showas.
Although the engineering was new and many parts had more than one function, the design was still fairly simple. Most DIY mechanics should be able to complete common maintenance and fix the common issues. You'll just have to get used to draining oil from the swingarm and only getting 1 set of brake pads.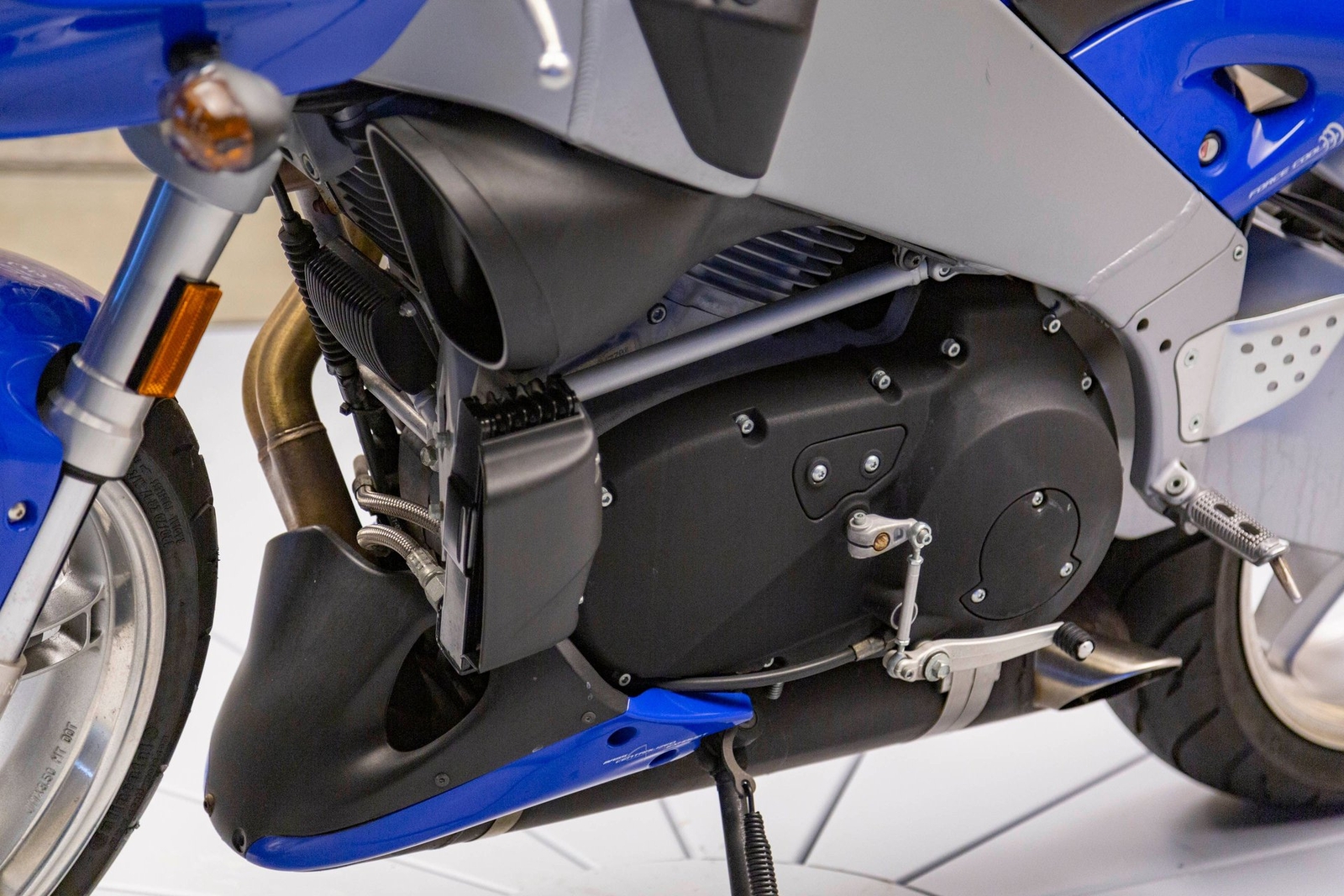 Some of the most unique and innovative designs have historically come from small builders who are allowed to build and test what they want. The radical designs always receive a healthy dose of skepticism, as they should, but not all of them are bad and that's certainly not always the reason that they go under. Sometimes you just have bad timing. The Financial Crisis took millions of victims and Buell was merely swept up in the wake.
We're all enthusiasts here. I think the reason most of you all read this site is because you think the modern stuff is cool and comfortable but that's not what tickles your fancy. Speed-induced adrenaline is something you like but you know there's more to it. I think these are fantastic bikes to ride and own because they offer one of the most unique experiences in motorcycling. Listening to the brutish v-twin and it's deep roar as the revs… eh I'm not going to do these any justice with my cliche adjectives. The real thing is always better than the magazines. Go ride one. You don't have to like it.
With 4K miles you'll be hard pressed to find one with lower miles or in better condition. However, you should be able to get some movement on the price. I think the market isn't there yet so deals can be had. It's low-risk addition the collection that anyone will respect. If it's good enough for Barber it should be good for us!
My questions to the audience:
What were your first impressions after riding an air-cooled Buell?
How do you think Buells are aging?
Where you think values will go in the medium-long term?
Thanks for reading!
Norm