With Buell's last H-D derived engine and quite a bit of homegrown tech, the XB12R is a statement both parked and under way.  Today's comes in the classy white with blue accents, looking exciting and collectible.
Buell's trademark Thunderstorm developments comprehensively rebuilt the 1203cc pushrod engine, incorporating fuel injection and an airbox.  The narrow V didn't have much room for intake stuff anyway, so the fuel tank is more of an intake cover and the 3.7 gallons of go-go juice is in the chassis cavities.  The 103 ponies are dry-sumped as well, with oil storage in the swingarm.  The snug 1320mm wheelbase makes for razor sharp handling, but does leave room for fully adjustable Showa forks and monoshock.  The XB12R also has the first example of the front brake disk attached to the wheel rim rather than mounted to a hub, perhaps the ultimate evolution of the Zero Torque Load brake.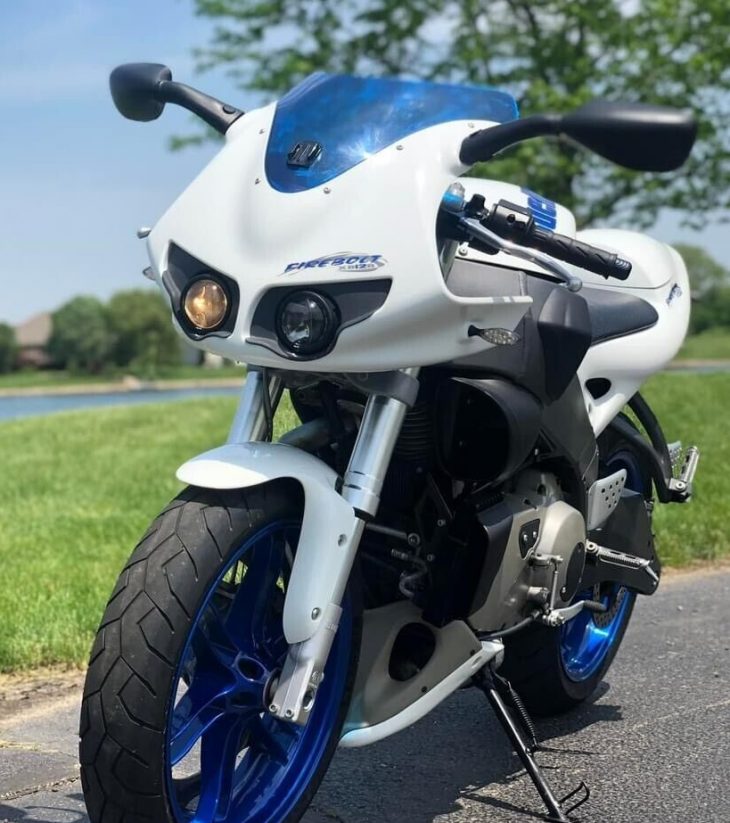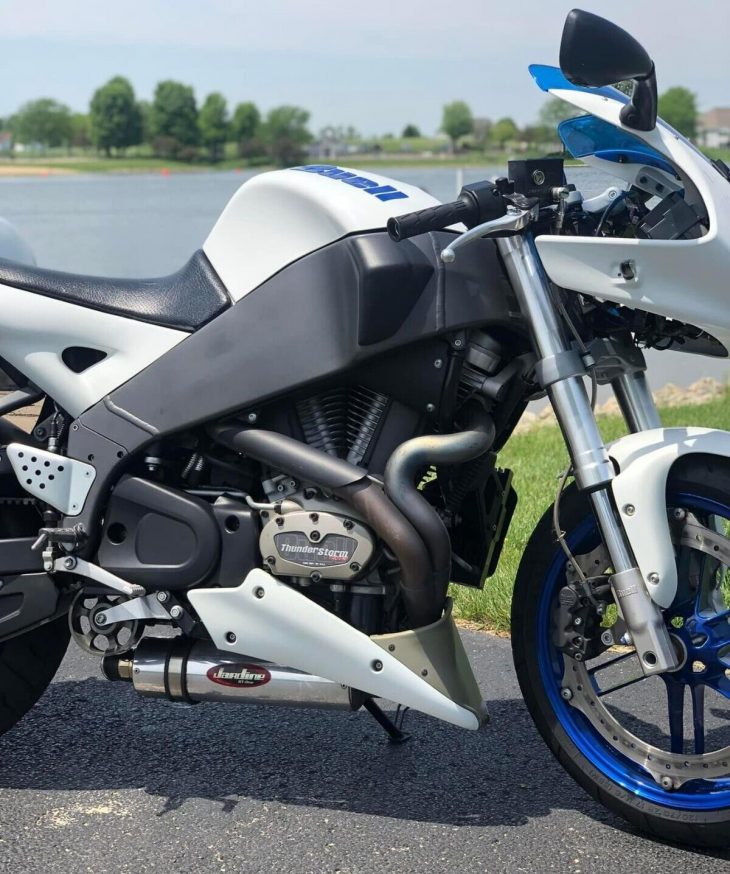 This collector looks to have taken outstanding care of his Firebolt, with stating just 10,500 miles and showing no incidents or garage rash.  Reflector and turn signal acreage have been reduced, and the massive stock muffler replaced by a polished Jardine unit.  Notes from the eBay auction –
Beautiful example of a 25th Anniversary Edition – This bike is just about perfect in every way. Recent service with fresh fluids, never down, a few tasteful mods like a Jardine slip on and ECU mapped to the pipe for optimal performance. I am a Buell collector and have owned 30 or so different Buell's. This was 1 of 7 that I own currently.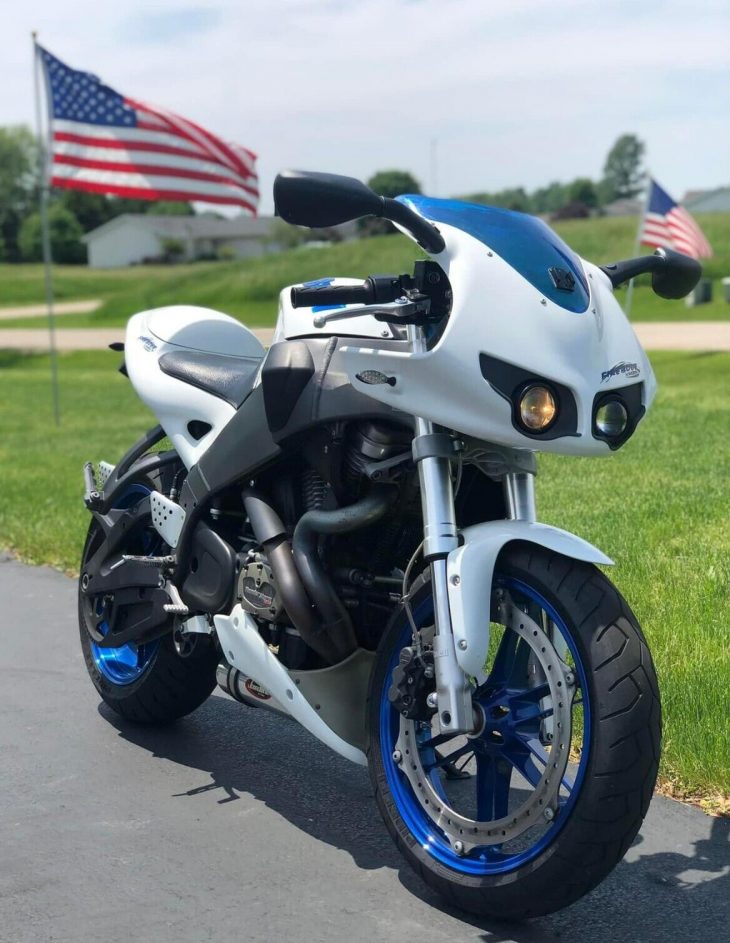 Rarity might be a double-edged sword for the XB12R, with low production combined with an interruption making some parts harder to find than others – fortunately the fan and knowledge bases are robust.  Buell soldiers on with their 1190 series, made to order in chassis ranging from a cruiser to desert racer.  But performance-minded friends of the H-D Evo engine will help keep bikes like the Firebolt on the road long after this 25th Anniversary Edition is having its 25th birthday.
-donn
One Response.