A world away from their earlier tube-framed generation, Buell introduced their Lightning XB9S.  Today's Buell is a 2003 model with just 5,718 miles.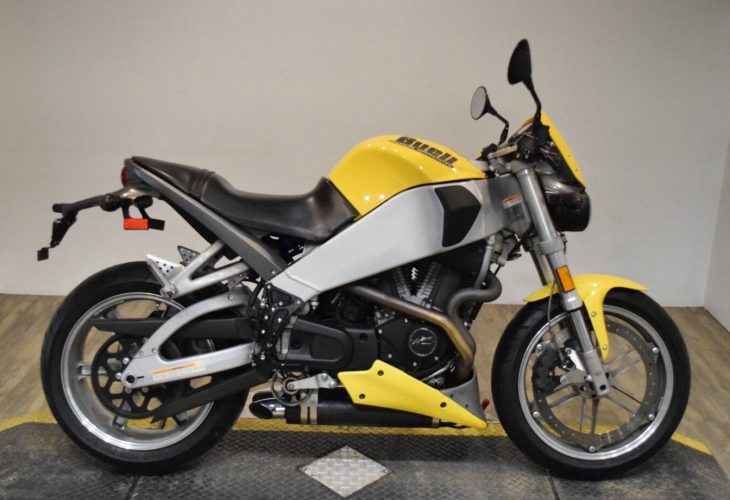 Buell packed a helping of their design paradigms into the XB9S, starting with the alloy chassis whose spars held 3.8 gallons of fuel, the "tank" housing the airbox.  Harley's 984cc twin resided under the frame, and delivered 92 hp.  Showa usd forks worked well up front, and the alloy monoshock held the dry sump's oil supply.  The rim-mounted 375mm front brake theoretically allowed the wheel to be built lighter, reducing unsprung weight.  After slinging the exhaust and rear damper under the engine, not much mass was left to de-centralize.  Sunny day bodywork included short fenders and a body-color fly screen.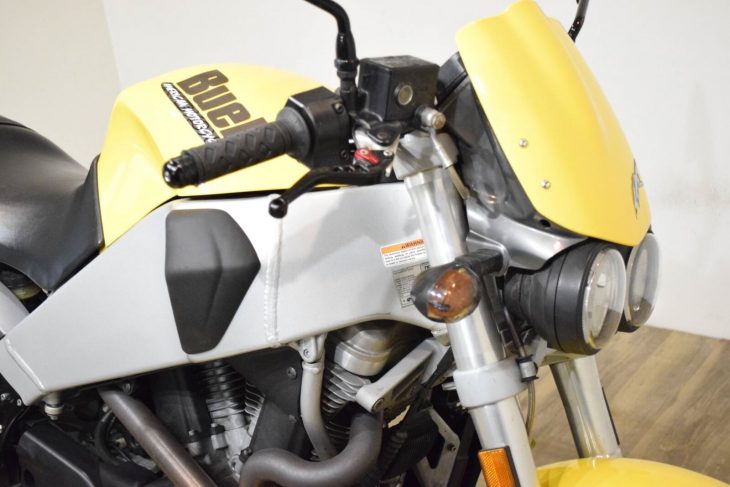 As dealers often do, no history is offered for this great-looking Lightning.  The presentation is lightly used and undamaged, and levers have had a nice upgrade.  Summer yellow bodywork is a lighthearted color for such a rumbly streetfighter.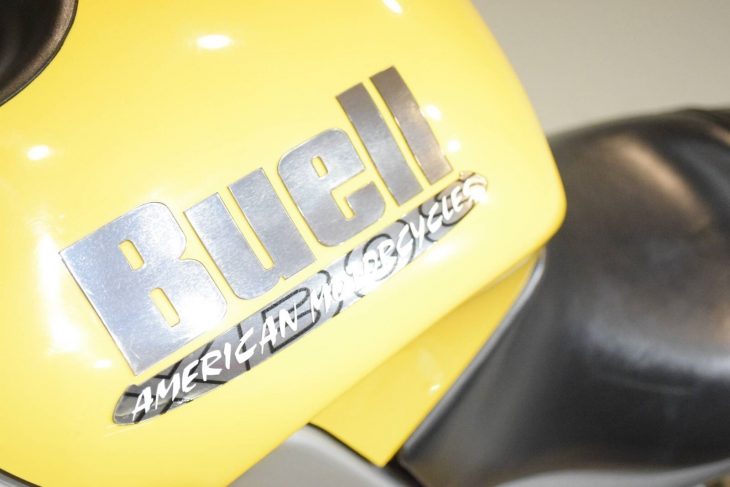 With Harley's production engineering help, Buell pushed a few over a thousand XB9's out the door each year,  over its seven year run – with a couple of special editions to boot.  They asked a premium price and Buell's advanced ideas made it worth the upcharge.  This example doesn't appear abused or neglected, and doesn't ask much of a premium for good looking copy.
-donn