Seems to be raining Bimota here at RSBFS these days!  This particular bike has some history here.  It was posted about in 202 and as far back as 2014.  It is no secret that we, as well as many in the exotic motorcycle community are huge fans of all things Bimota.  Some regular readers and a couple of posters are fortunate enough to even own some.  Much as been written about how wonderful the mix of light weight components, top tier suspension is in a street bike so no need to repeat any of that.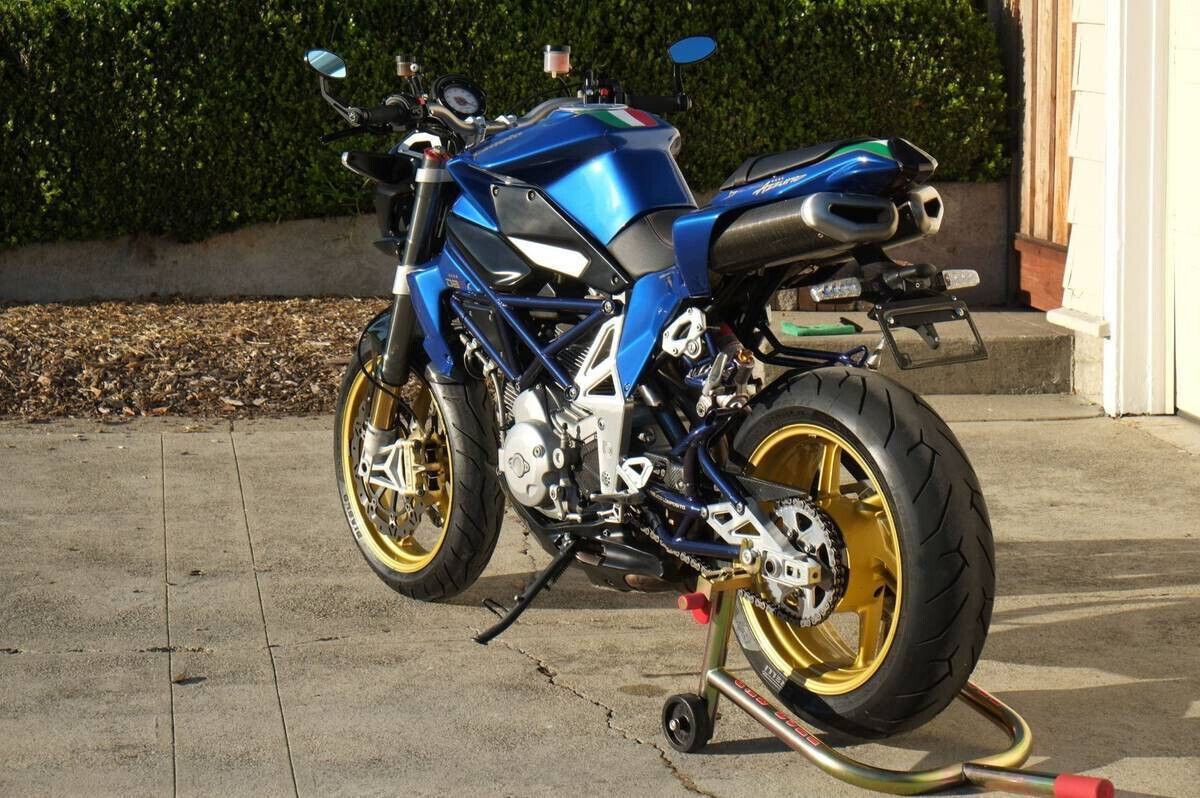 The DB6 is unique even in the world of Bimota.  While there is no way overlook the beautiful fit and finish and epic use of materials.  What really stands out is how useable a package this represents.  Some claim that if a person was to only have one motorcycle, it should be a Ducati Monster due to the relaxed ergonomics, great sound and solid performance.  It is an entirely reasonable choice.  But if someone was really looking to kick things up a notch, the answer would be a Bimota DB6.  To think of it as a Ducati Monster on steroids would be slightly missing the point.  Better to think of it as taking the best of the Ducati, and making every other detail just a little bit better.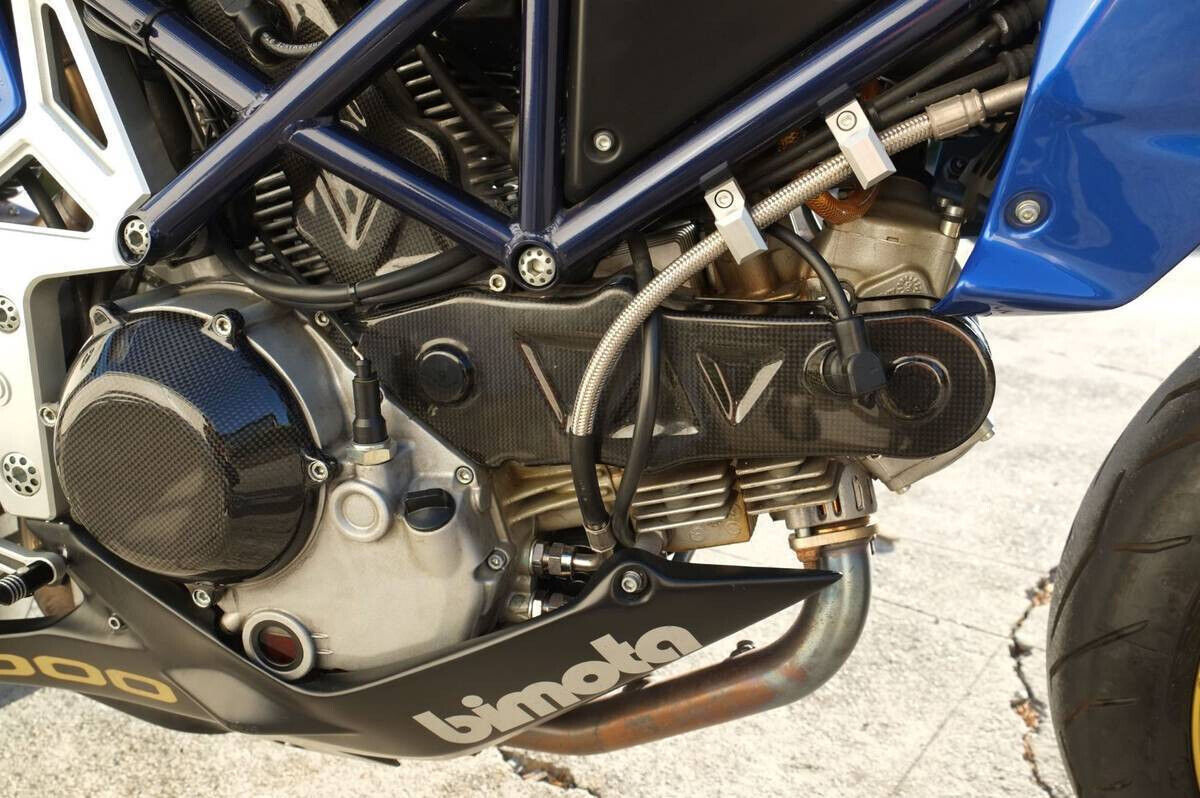 2007 Bimota DB6 Delirio Azzurro….#4 of 23 in the world. Very Limited edition with awesome torquey 1000DS engine.

THIS IS ON DISPLAY AT MOTO JAVA IN SF….YOU CAN STOP BY OR CALL THEM TO INSPECT IT!!!!

Extras:

Zard slip-on carbon fiber mufflers

Rizoma mirrors

Rizoma brake and clutch reservoir mounts

Brembo RCS radial brake & clutch cylinders

New battery and trickle charger

Excellent condition. It has 13,371 km, equal to 8,222 miles.  LOCAL PICKUP AND CASH in person Preferred- DO NOT use ebay checkout for this item. . The DB is located in the SF Bay area….I can transport it to Los Angeles inexpensively.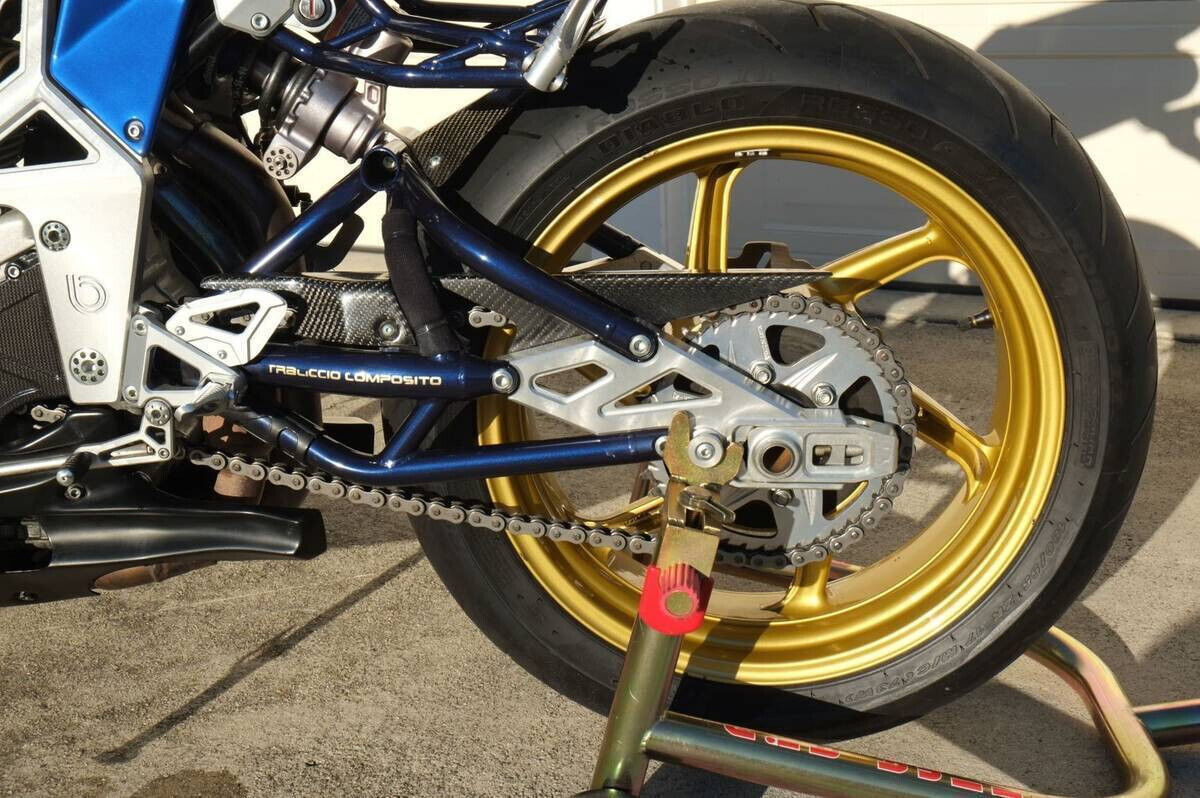 The example today has a Buy It Now price of $13,999.  Sure there are some used 1000/1100cc air cooled Monsters on the market for about half that sum, but the premium is well worth it if you value the rarity, materials and amazing history of Bimota.   If you were to only have one motorcycle, what else would you spend $14k on that offered this level of exotic in an easy to live with and service package?