After more than a full day on eBay it's a bit surprising no one has snapped it up.  Surely a significant chunk of change, but a veritable mountain of Honda goodness for the money.  The condition seems to say one-tenth of the indicated 29K miles.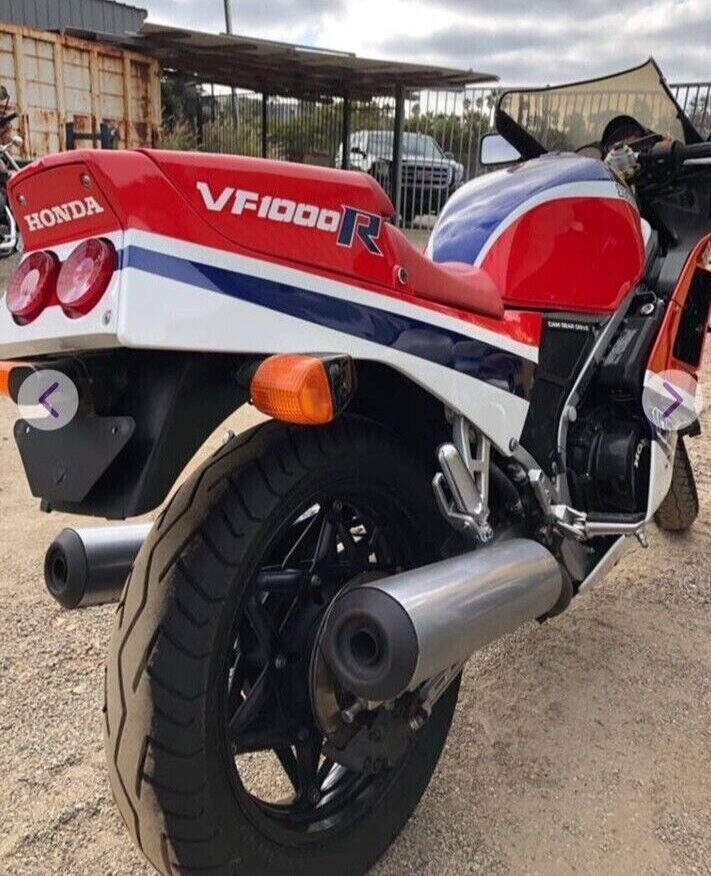 Honda shoehorned as much FWS1000 tech as possible into the VF1000R, with a re-designed square tube steel chassis, increased compression and re-designed heads using gear driven cams.  An interesting spring-loaded intermediate gear was employed to reduce noise from the gear train.  TRAC anti-dive was added to the forks, and a Pro-Link monoshock was used.  Brake and wheel sizes are compromises, but the fuel tank held 5.8 gallons and across the pond a 6.2 gallon tank was stock.  Thinking endurance racing, a sleek full fairing was designed, and though other markets got a tough-looking dual headlight, the stateside model had the XL single unit.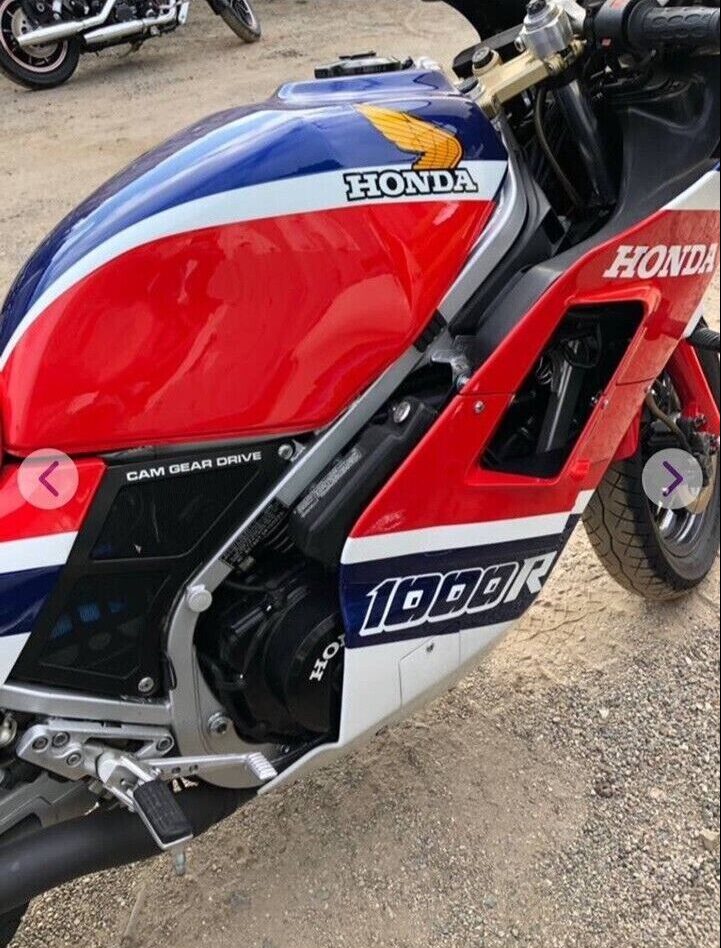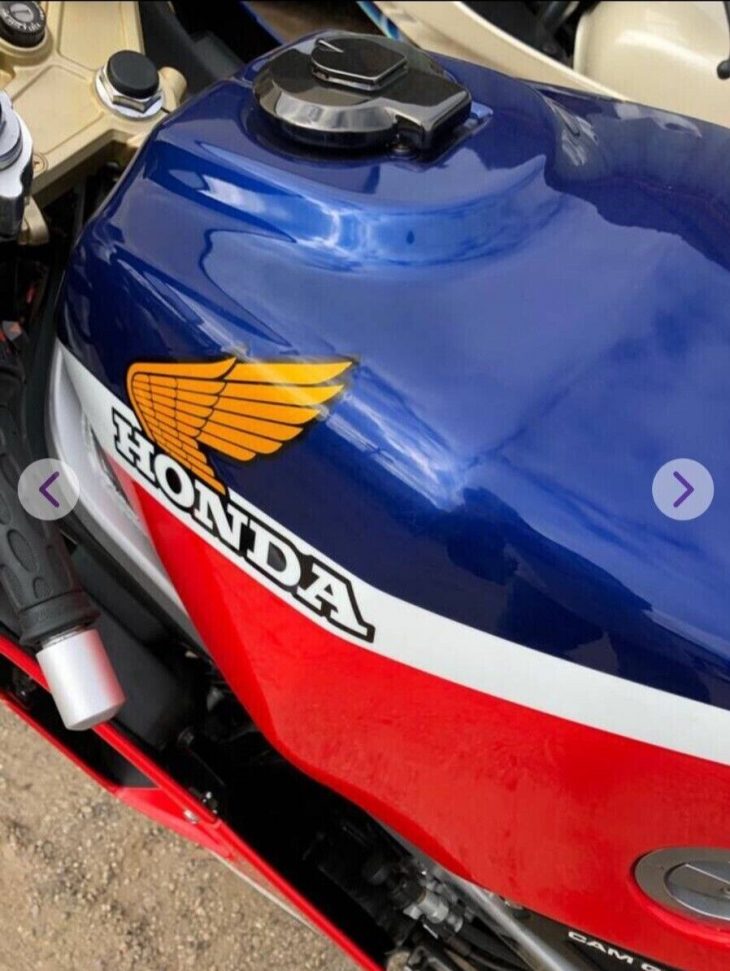 No word from the seller on how this VF1000R with all those miles came to be in such shape, but it does look as claimed – beyond exceptional.  Seeming to be a new presence on eBay, this shop also shows up as "permanently closed" on Google maps.  Either way more information is needed for a sale at this level.  The eBay auction has just one comment –
 Bike is beyond exceptional for year and mileage, needs nothing.
Adding all those capabilities without a comprehensive plan to control weight led to a mid-500's ready to ride weight, and except for an AMA-winning 1982 season the competition potential never panned out.  Camshaft wear issues with the early V-4's are still being debated, but likely a 35-year runner has dodged that bullet.  Still in just a few years of production, the sound, rarity and effortless torque made plenty of fans.
-donn