Thanks to Ross on Facebook for pointing out that this actually a CBR600F4 and not a CBR600RR. We apologize for the error. -dc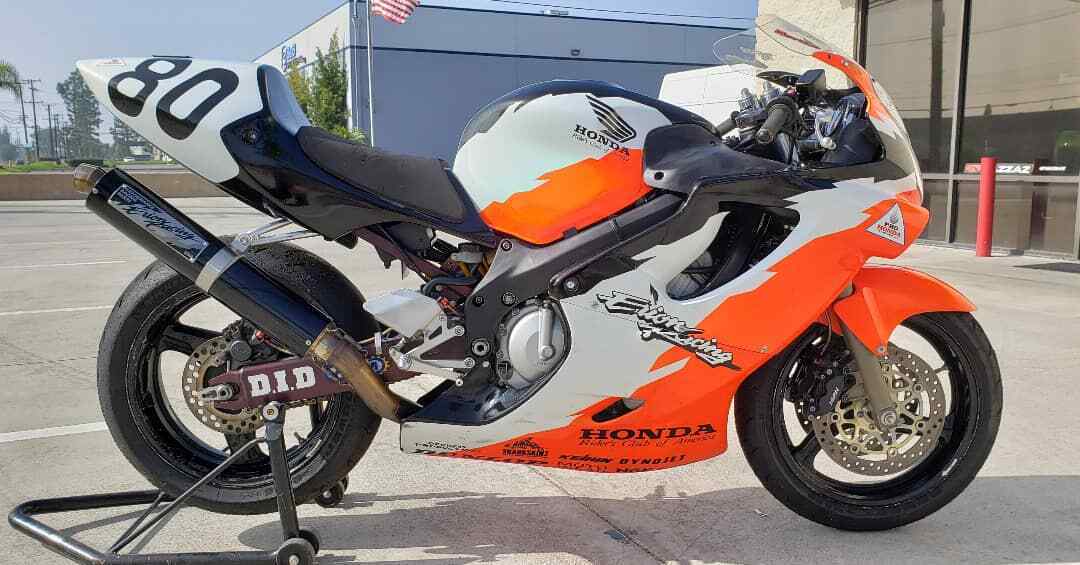 Track Day Tuesday has come around once more, and this time we are showcasing more than a stripped down R1 or the like. Today's machine is a proven track day hero, taking Kurtis Roberts to the top step of the 2000 Supersport championship. Yes, that is an AMA Supersport 600cc championship. And yes, that is Kurtis Roberts as in youngest son of The King, and younger brother to superstar Kenny Jr. If that is STILL not enough street cred, need I mention Erion racing? That was probably one of the most respected outfits in the AMA, and worthy of their own special Erion Racing livery Honda to boot. I'd say pretty much 'nuff said right there. The seller has a bit to say about this bike, especially since a similarly hyped machine was sold at Mecum earlier this year. But if all checks out this is probably more than a simple track day bike, and likely more of a collector than a flog-at-your-local-track rider.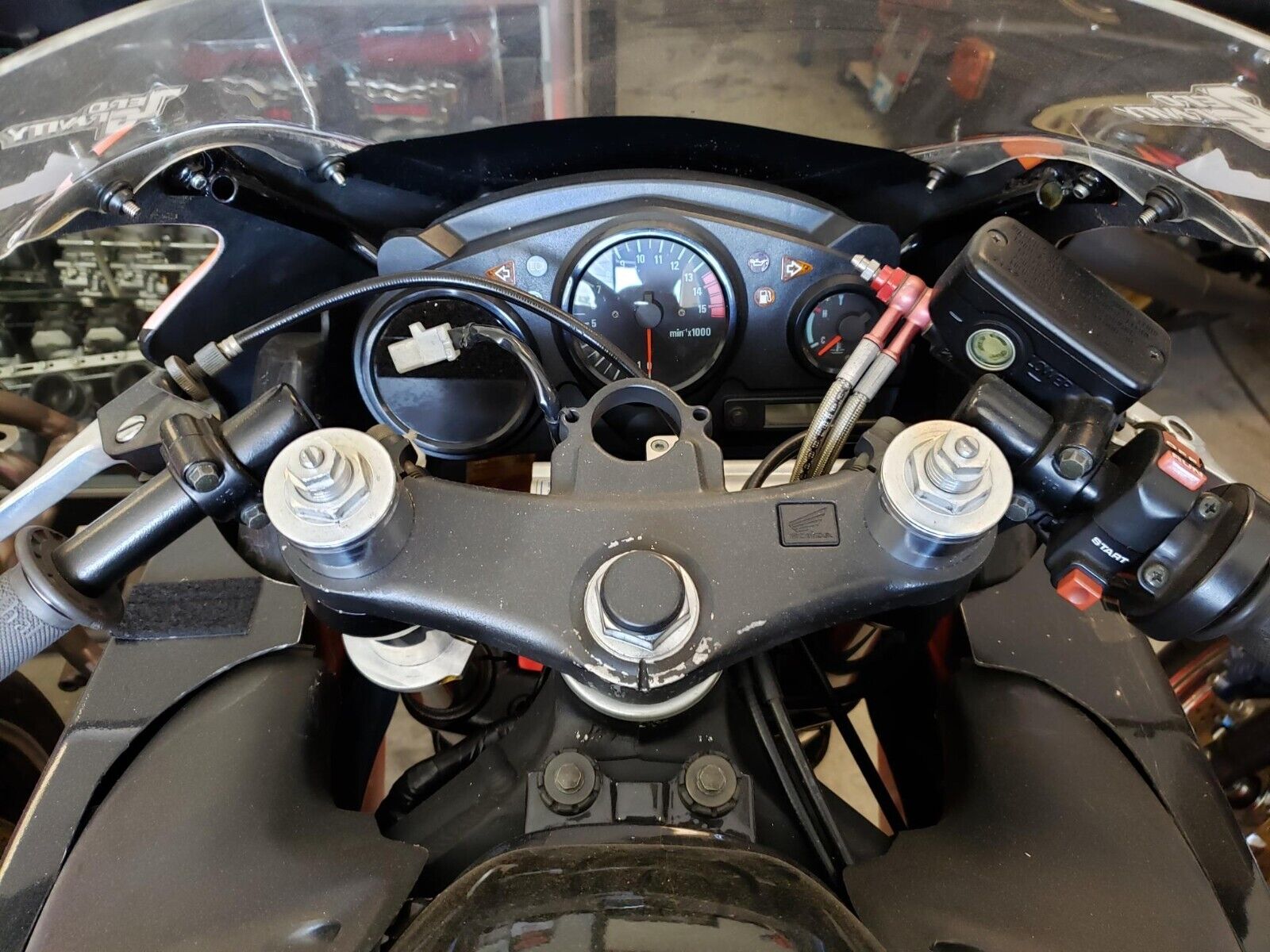 From the seller:
2000 KURTIS ROBERTS CBR600 (One of two ridden that year) championship winning bike. As ridden from the 2000 season. The other one was sold 3 months ago on Mecum for $22,000 ,that one was given to Kurtis 4 years after winning the championship (made up bike for Kurtis) and no doult was NOT ridden during that season.

Unlike the bike that sold at Mecum this year ,this bike sports all the official decals from Honda and AMA supersport series ,their are also billet pieces on the bike that were made for just Kurtis that the Mecum bike failed to have. I also have a email from Kurtis about the bike that was sold at mecum ,but that will only go to the buyer and not public
More from the seller:
This one comes with all the paper work from Erion Honda ,paid $9000 in 2000 for it ,dyno sheets and CHAMPIONSHIP poster of kurtis ridding that bike. There is Brand new set of Painted bodywork ,un touched and set of spare used wheels ( Kurtis name still on them).

I own 35 AMA bikes so this one doesn't do much for me other than Kurtis rode it.
The bike has done one trackday since kurtis rode it (2001)
I did start it up last year, then drained the carbs and tank.

Condition is as raced pretty good ,there is a small dent in the fuel tank (if i have time I will pull it out) that is easily fixed paintless dent guy
No tiitle ,invoices from Erion Honda
purchased on the 11-10-2000,invoice and bill of sale from Kevin Erion
Doesn't sell then it will just sit in the collection
The seller has included some photos of the aforementioned Mecum auction, which was offered up as Kurtis' personal bike. Today's example appears to have some provenance by way of documentation, which certainly helps determine authenticity. As a mass-produced sport bike from the turn of the century, this is an old Superstock race bike. You could certainly pick up a CBR600 more cheaply, but then it would be missing the Erion setup, the cool parts, and the fact that the butt in the seat belonged to a champion.
The pictures are not fantastic, but the bike looks to be as expected; race bikes are not babied and coddled, but flogged to win. And speaking of winning, this one could be yours for the asking price of $11k. Check out all of the details here. And if Kurtis Roberts is not your thing, perhaps you'd rather go up the generational chain and emulate dad himself, King Kenny Roberts. You can still pick up skid lids in Kenny livery, such as this one here. Not sure if the Kurtis bike and the King Kenny helmet would make you an instant hero on a track day, but it should could be fun to try. Good Luck!!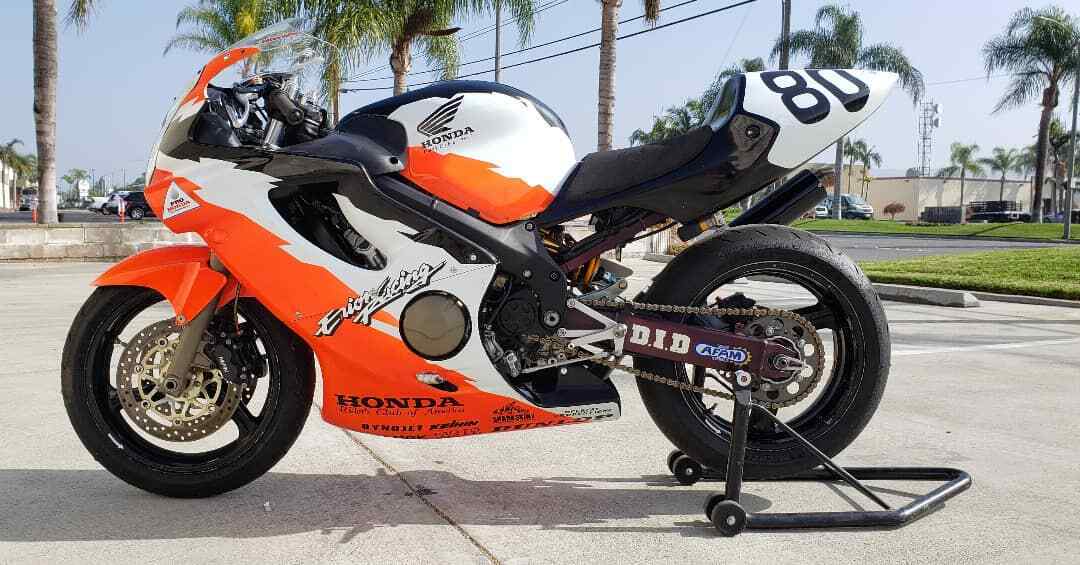 MI
7 Responses.