Unsold at a significantly higher asking price earlier this year, this beautiful 851 has been relisted at $13,999 OBO. Links updated.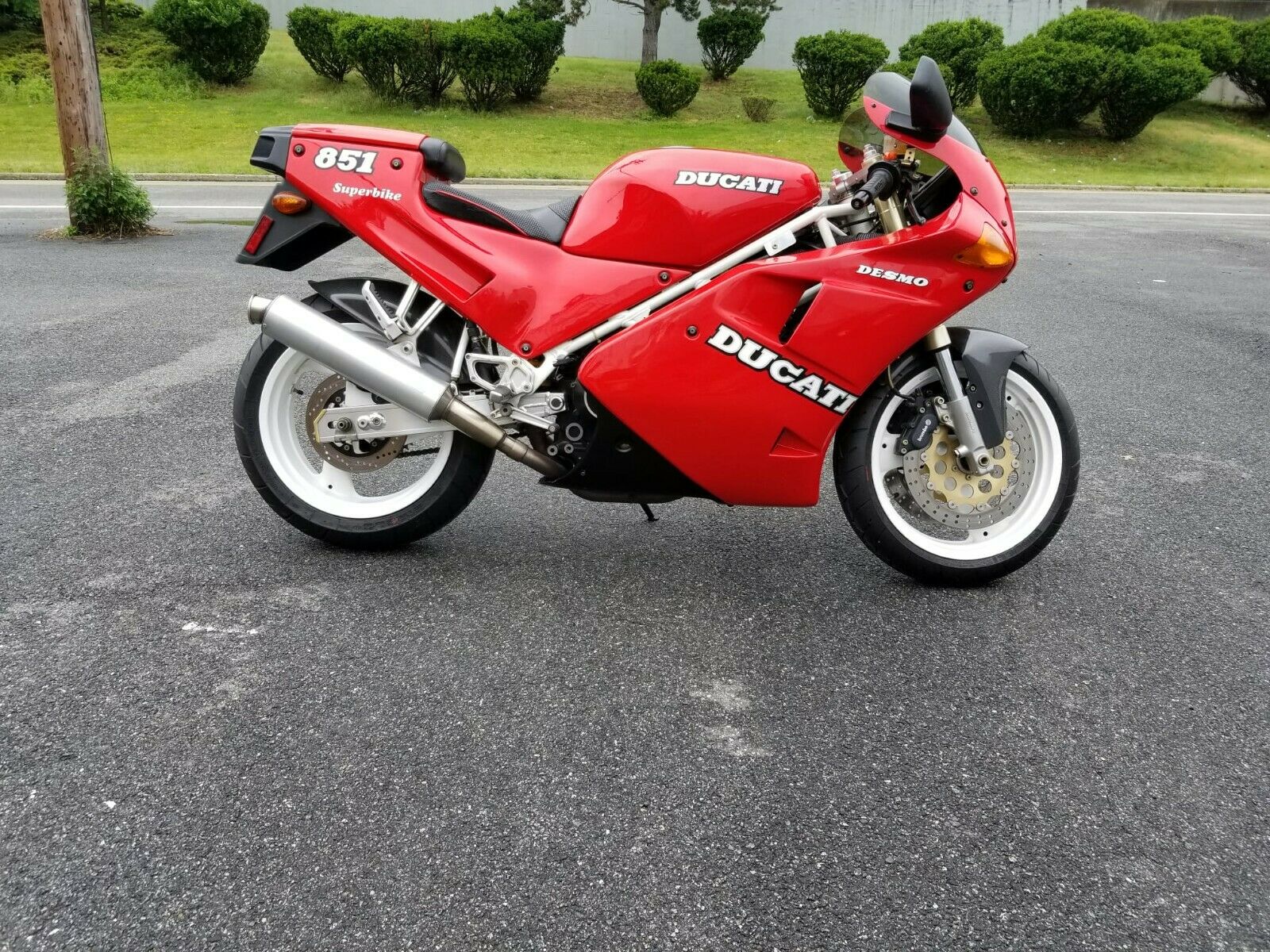 The year of 2021 needs to officially be renamed as the Year of the 851. I cannot recall ever seeing such an inventory of these milestone machines (check out a search of the RSBFS archives here). So what is so special about the 851? In a nutshell, the 851 contains 3 separate technologies that were a first for the Bologna manufacturer: 4-valve heads, fuel injection and liquid cooling. This combo kicked off a winning spree in WSBK and solidified Ducati's approach of being a race team that occasionally builds street bikes. Today's find is an exceptional 1991 model, which includes the popular white frame and wheel combination. I won't go into the gory details of the model – check out the link above for that – but will simply remark that this is a well-represented version of this model and year.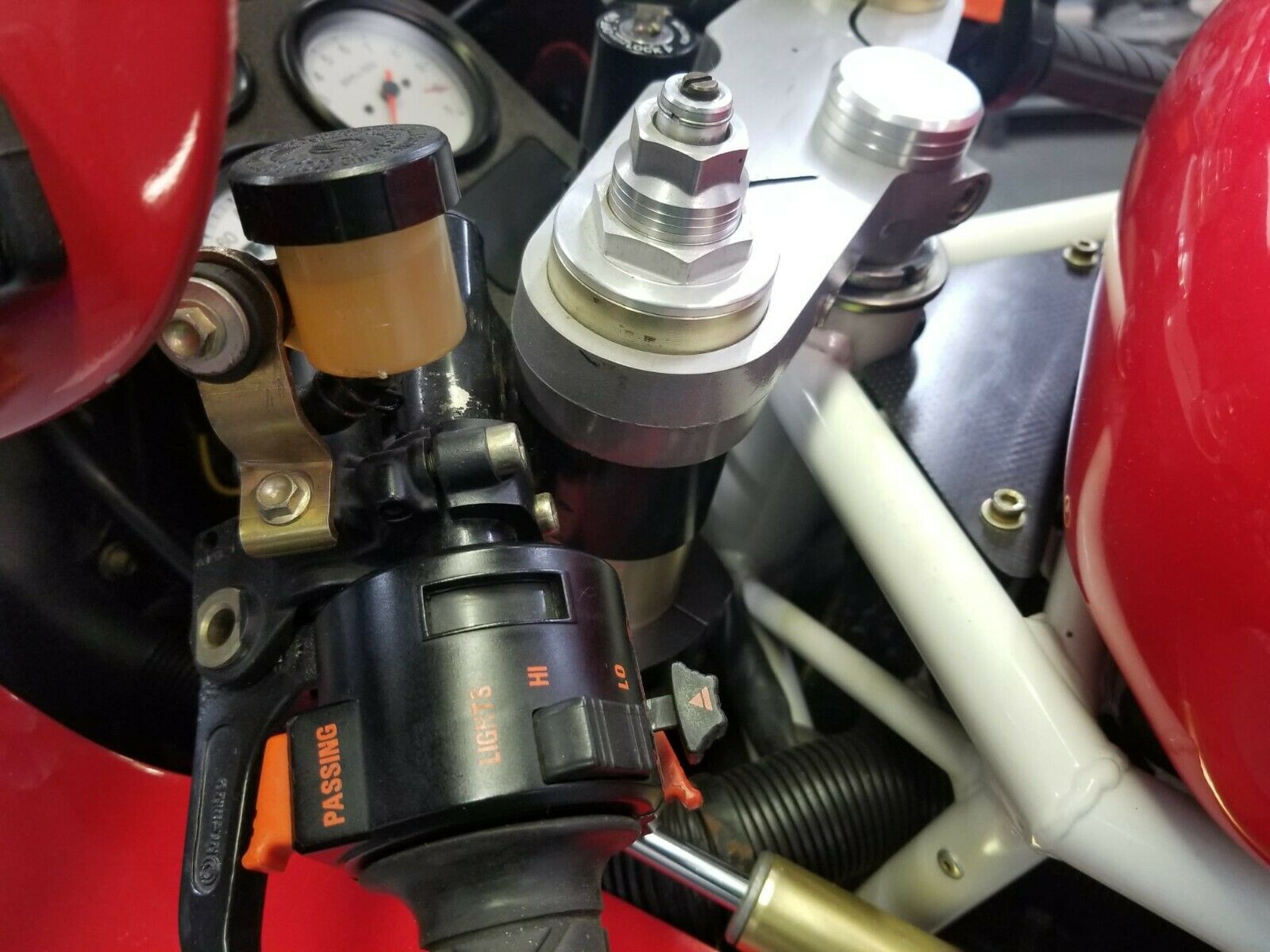 From the seller:
Beautiful and well-maintained 1991 Ducati 851 Superbike for sale by owner. Have all of the original paperwork and maintenance records, as well as 2 original keys. Iconic and classic motorcycle in mint condition. The bike is all original parts and works flawlessly. Timing belt replacement and valve adjustment have both been done in the past few months. New tires were also fitted 6 months. Always kept indoors in a temperature controlled space. It hurts me to let go of this beautiful piece, but it is time to sell to someone who has the time to care for this motorcycle.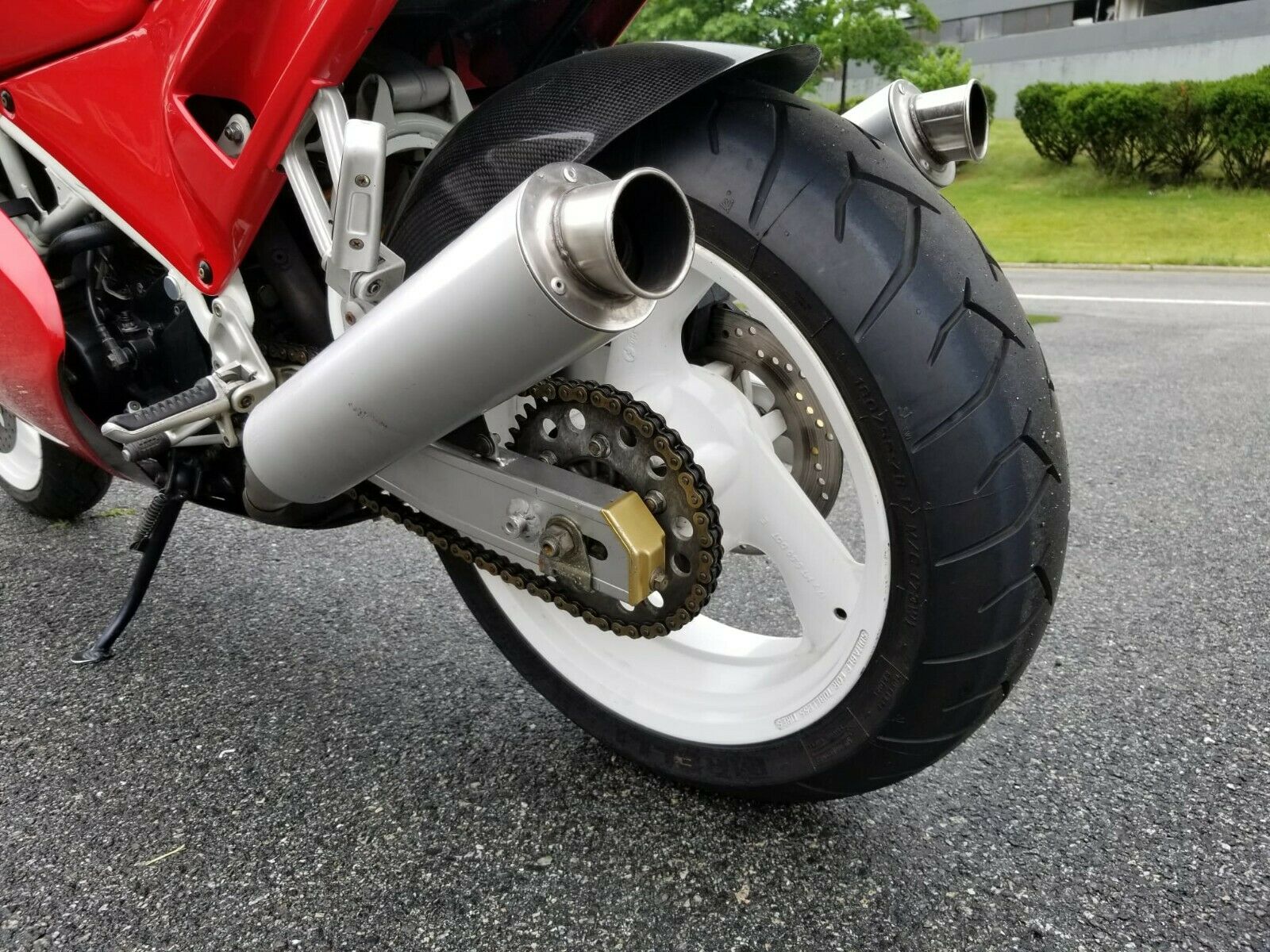 Today's bike shows a few more miles than some of the museum want to be machines that we have seen previously, but it is obvious it has enjoyed some care and feeding deserving of the breed. Belts and valves are critical for this model, and both have been addressed recently. That means that this beauty is ready to ride off into the sunset right now. Both seat and windscreen look to be aftermarket, but neither should be considered deal killers. The rest looks to be completely stock, right down to the stock cans and stock clutch cover. The asking price on this one is a seemingly high $17,000 (now $13,999), but the seller is open to offers. Check out all of the details here, and let us know what you think: Is 2021 the Year of the 851? Good Luck!!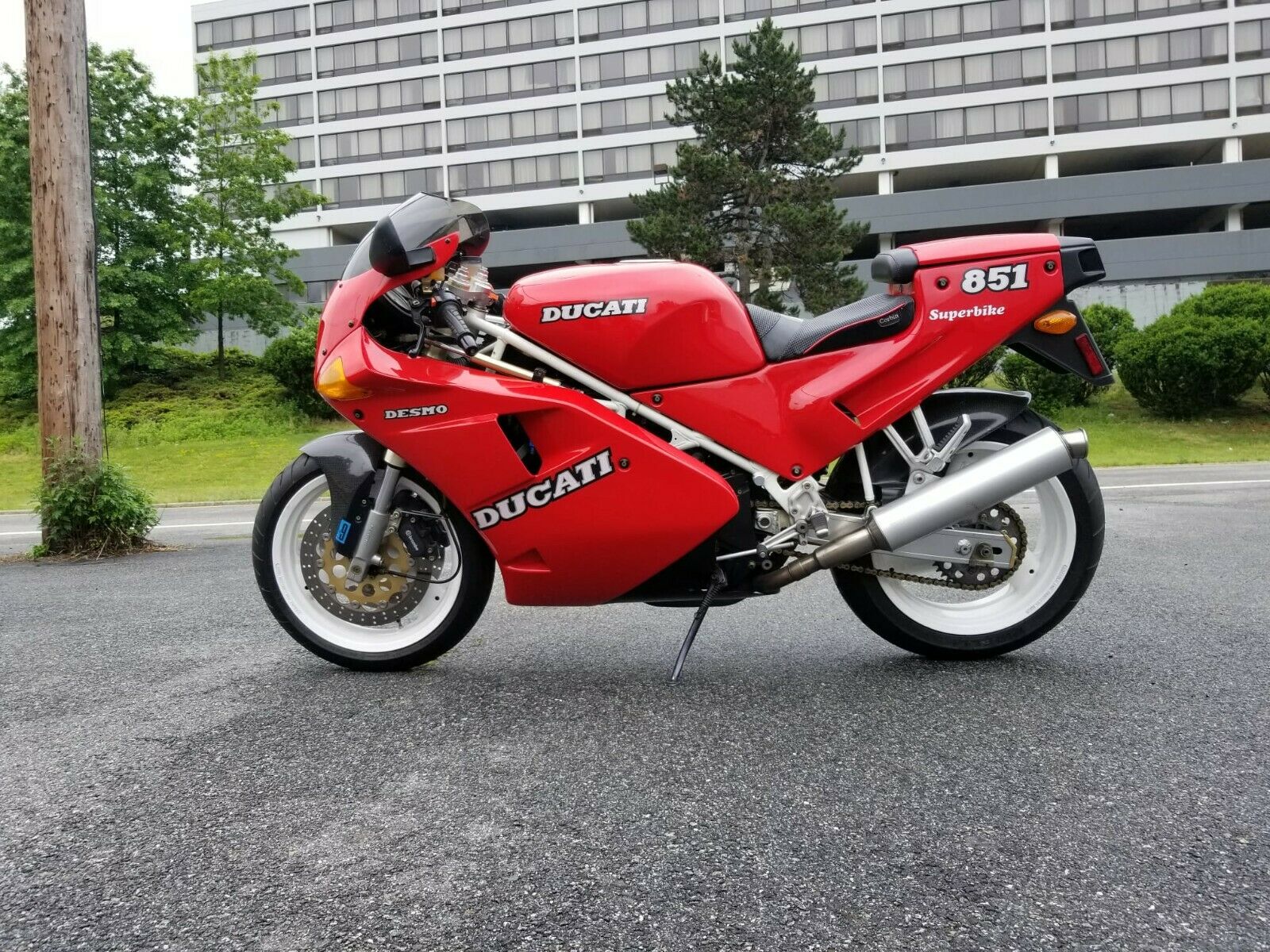 MI