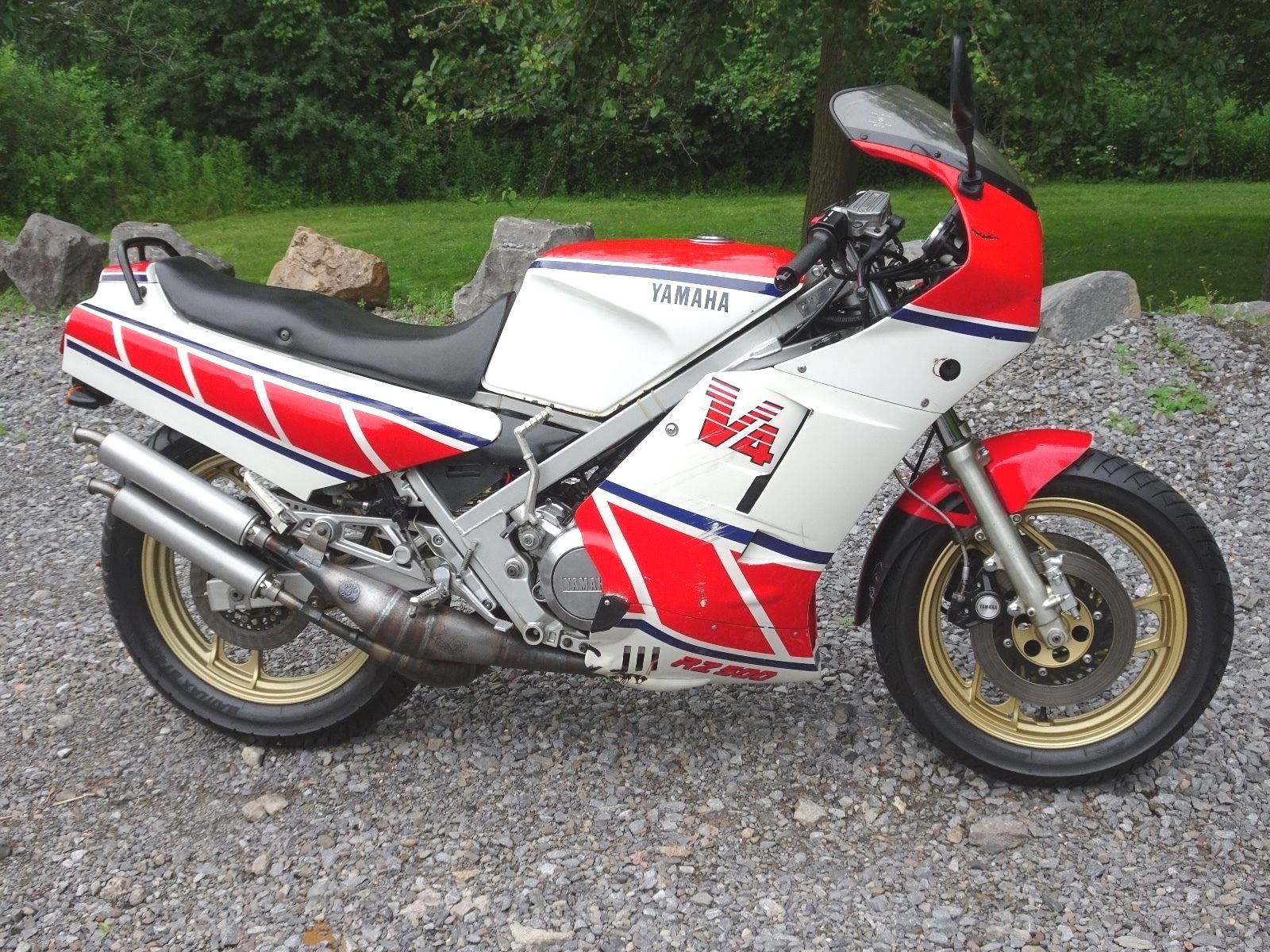 I will freely admit – having been born and bred in SoCal – that I have absolutely no idea what a New York state of mind might be. However I imagine it a series of dichotomies; hot and humid summers, cold and snowy winters, and the world's most crowded (and motorized unfriendly) city. That pretty much conjures up the images I have, intending NO offense intended to our East Coast denizens. However in my palm-tree infested world devoid of rain, I have a hard time thinking about how rare hardware survives. This bike does little to change my impression, although it may not be entirely fair to blame the locale.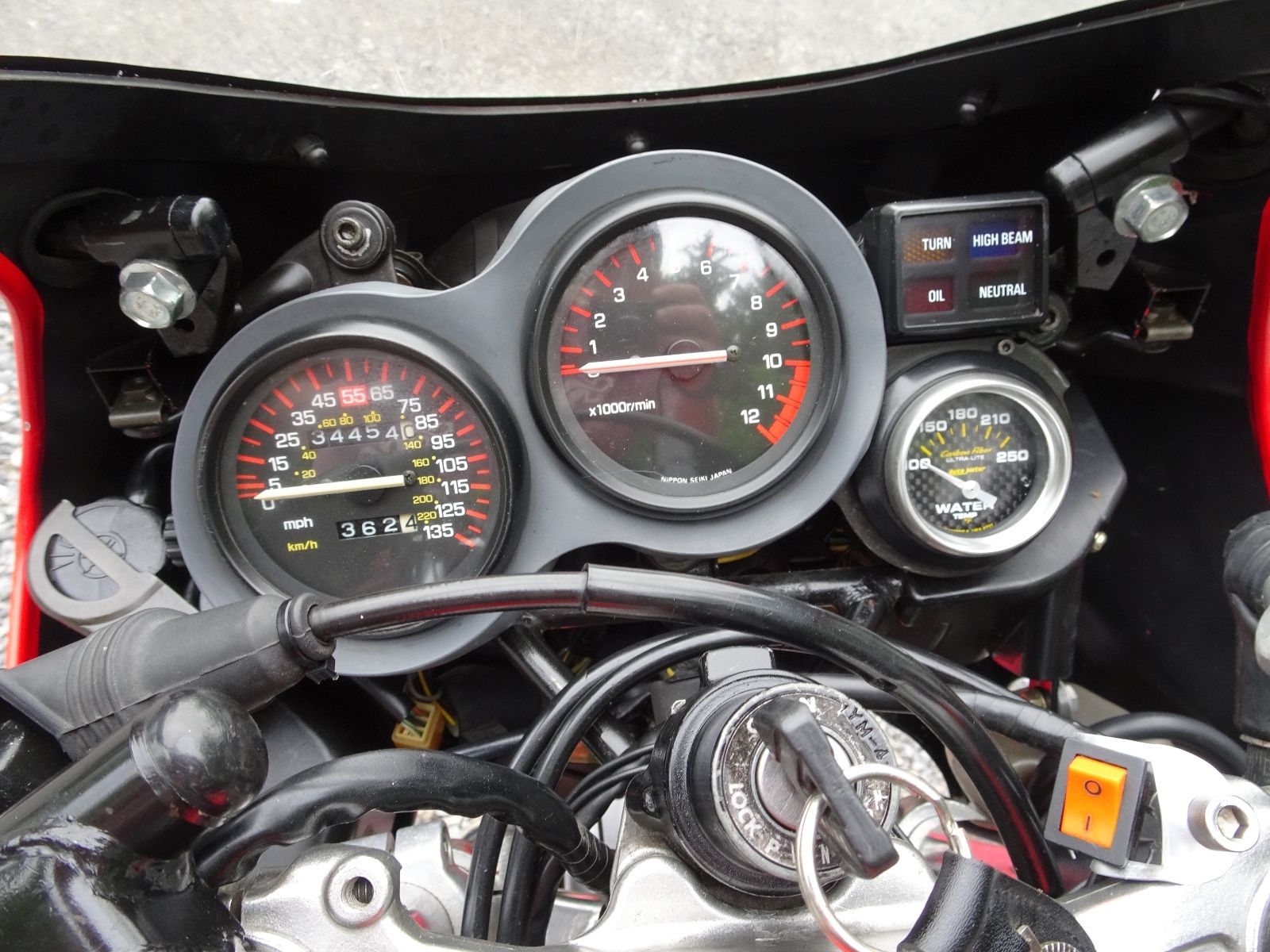 As I'm certain you have heard before, the RZ500 is the most populous of the rare, big two strokes. Encompassing a V-4, twin crank two stroke in a mild steel perimeter frame, the RZ was akin to a GP racer for the street. It was not the most hardcore of the bigger smokers (that honor falls to the Gamma), but it was both approachable and readily available; provided you lived somewhere other than the US. There are plenty of examples available, mostly coming from north of the US border; our two-stroke friend, Canada. Given the location of this bike, that is the most likely point of import.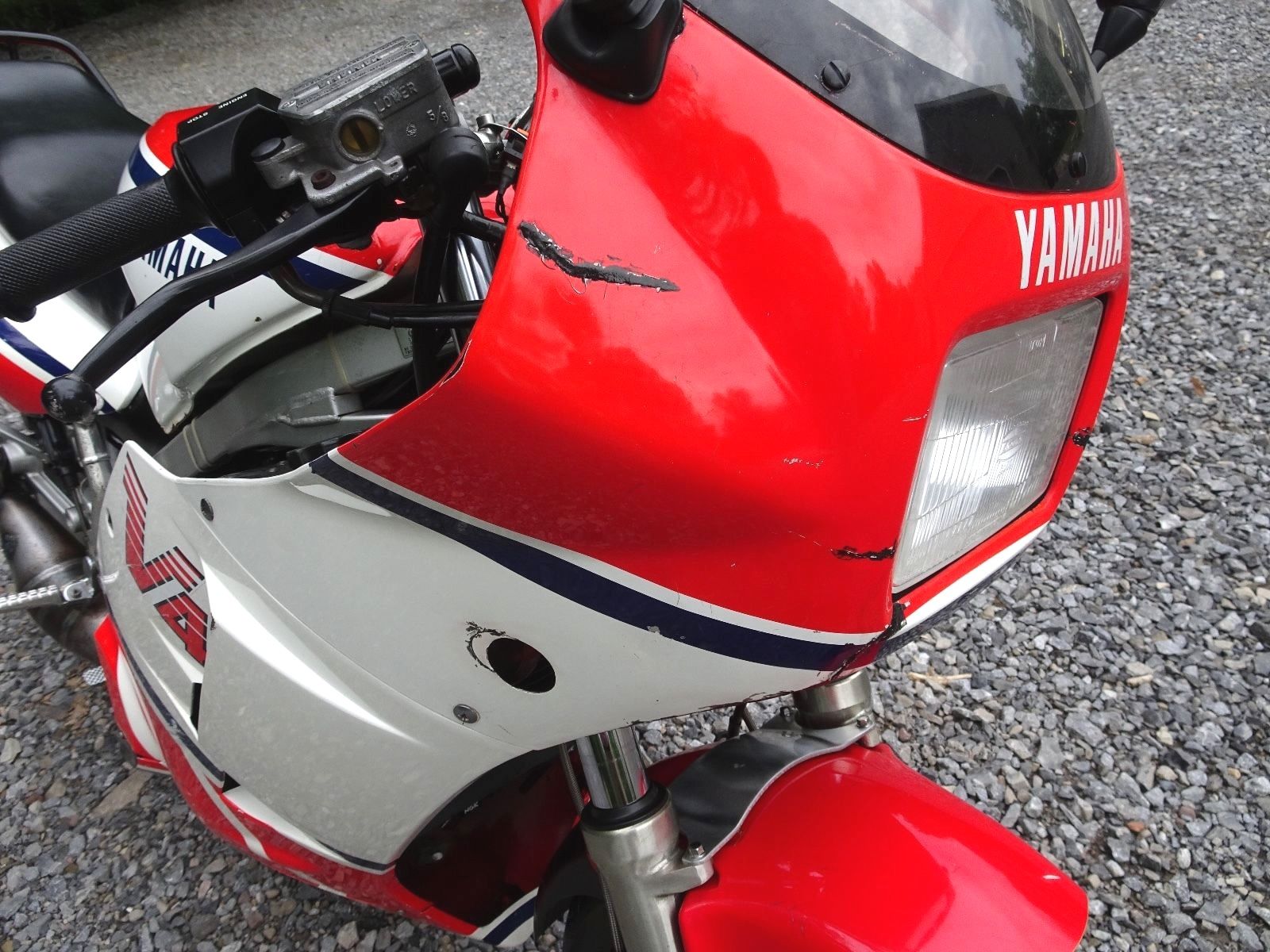 From the seller:
Up for sale is a 1984 Yamaha RZ500 Motorcycle. Clear Title. Frame Number 47X-002434. I will get the engine number Soon and update the listing. Previous Owner had Bought the bike in 2007, He had put on new Tires, When though the Carburetors, changed the Kilometer Speedometer out for a MPH Gauge. Original reads 19,651. He had put a used MPH gauge on so mileage should be around 20,000. He had kept the original Kilo gauge, see picture, reads 34,454. The bike has a new battery. Fires right up and sounds great, no leaks or noises. Goes through the gears fine, clutch feels good. Inside of the gas tank was previously lined and is now starting to Bubble, so will need to be cleaned out. Front and rear brakes work as should. Headlight/ Taillight work. Has rear blinkers, Front blinkers are missing. It has a Jolly Moto exhaust system. Plastics have some cracks and slight repairs, but looks great! Expect normal wear and tear for a bike its age. Little to no rust. Would make a great Rider! Rare motorcycle, Clear Title/ Toolkit and cowl for seat. Please see all pictures before bidding. Bike is sold as is.
The seller shares some good information about the bike, but it seems unlikely that these words are the whole story. Not only has the speedo been changed out, but so too has the temp gauge. Were these items damaged in a crash (evidenced by the numerous scars on the bodywork), or was there another reason? Was overheating an issue? Where did all of the rust come from? Where are the front turn stalks? There are so many questions that I would want to ask on this one, not the least is why are all of the puke tubes hanging out in non-stock locations? The Jolly Moto pipes are a good score, but great pipes attached to some questions only really amplify the queries. Was the steering damper added after the fact? I could go on, but I'll stop here.
It should be no surprise to less geographically-challenged individuals than me that this bike is located near Syracuse, only a short doughnut's throw over the border to Canada. The swapped speedo makes sense from a federalization perspective, but the rest of the issues nag at me. Far from the near-perfect $20k smokers and exotica you tend to see on RSBFS (like this Kawasaki H2R or this ultra rare Kawasaki KR-1R), this RZ500 is a bit of a work in progress (as soon as the new buyer starts making progress). That could be a good thing if the price is right. The fly in the ointment here is that the opening ask is one buck short of ten grand. Yes, that is $10,000 USD. While a clean and well-sorted RZ500 can be a $15k machine (and $20k for a time capsule example), this one is far from that. Check it out here, and let us know what you think; does the DIY approach make any fiscal sense here, or is this one simply trying to ride the bubble? Good Luck!!
MI