Really a bike that needs no introduction, the Yamaha RZ350 had a brief couple of year fling in the States until the EPA shut them down for good. Today's clean looking 1985 model has been mistakenly listed as a 1984 – however unless you lived in California, the differences between the years were minor and largely cosmetic (for CA residents the years available were cut short as well). Let's take a deeper dive!
When released in 1983, US riders were once again able to unleash the ring-a-ding, popcorn sounds of the ubiquitous Yamaha parallel twin. In stock form the RZ was decently potent, although it struggled to match the pace of the 550cc middleweights of the same era. Part of the struggle was due to the concessions made to noise and emissions. Most bikes were quickly modified by adding proper expansion chambers (adding performance and shedding serious weight). Once jetting was dialed for the upgraded pipes (usually accompanied by replacing the restrictive airbox with pods), the buzzy 350 was transformed into a hive of angry bees that could run ring-a-dings with four stroke stockers.
From the seller:
1984 1985 Yamaha RZ 350 Kenny Roberts addition, well taken care of Beautiful clean condition, much cleaner than most, stored in a clean controlled environment, adult driven its entire life, I have original exhaust if you would rather have it then the Toomey chambers that I just put on it last summer, I also I have the original seat or the solo Corbin seat whichever you would prefer, runs like new with rebuilt engine just to freshen things up, was not broke or blown up, no rusty gas tank issues, new tires, new chain and sprockets, this is a running bike with clean title in hand, located in Michigan, local Ann Arbor Michigan pick up or I can help with shipping at your cost rwarrs@msn.com for any questions you may have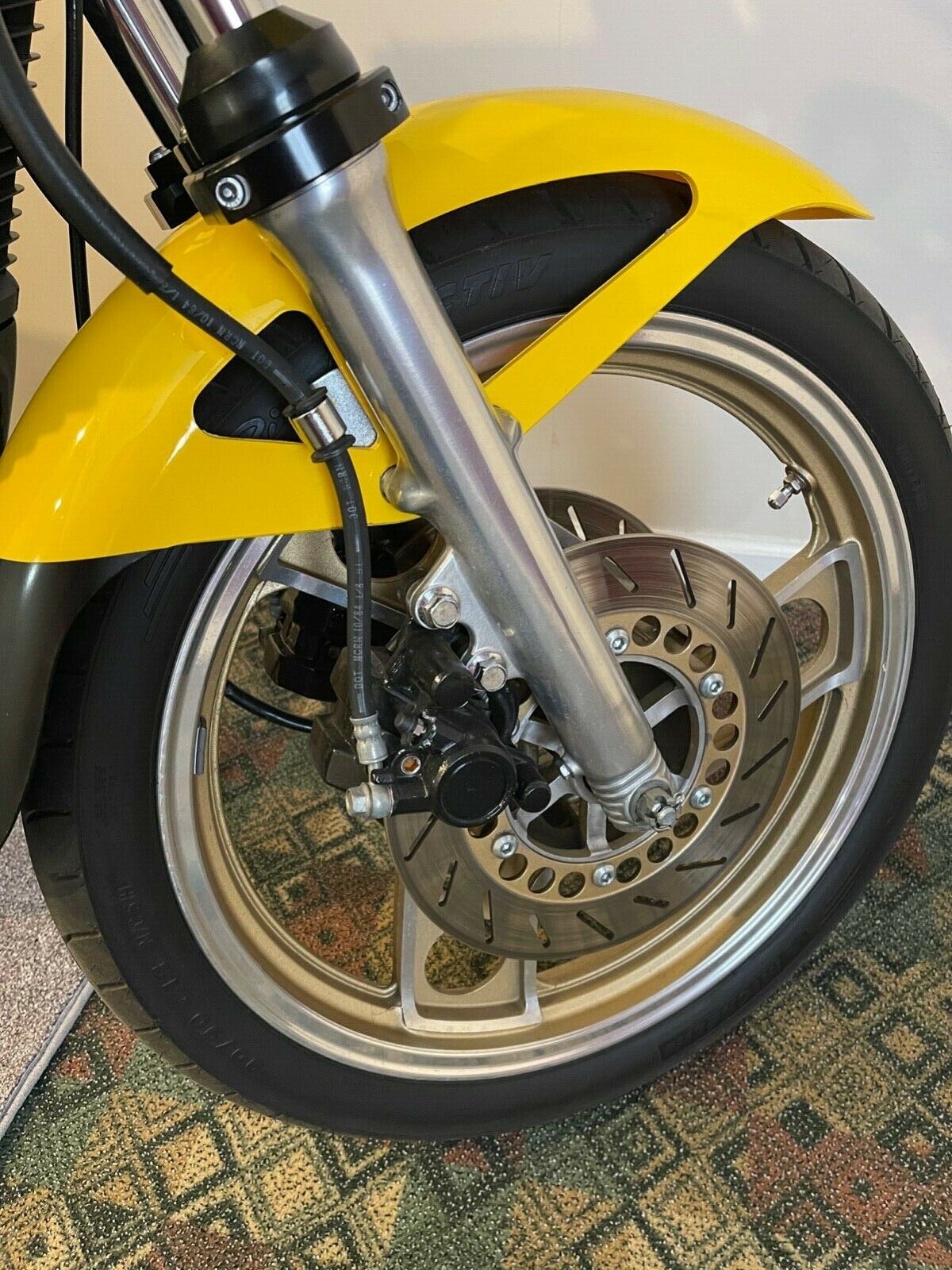 When you consider the condition of this particular bike (including the near stock appearance), it is hard to fathom that it has nearly 22,000 miles on the odometer. Clearly someone cared about this little smoker. The seller notes an engine rebuild – which is an excellent idea for a 37 year old two stroke, and much less involved than a similar task on a four stroker. No details on exactly what was done, but one would imaging rings and seals for starters, and assuming that a refresh was all that was needed.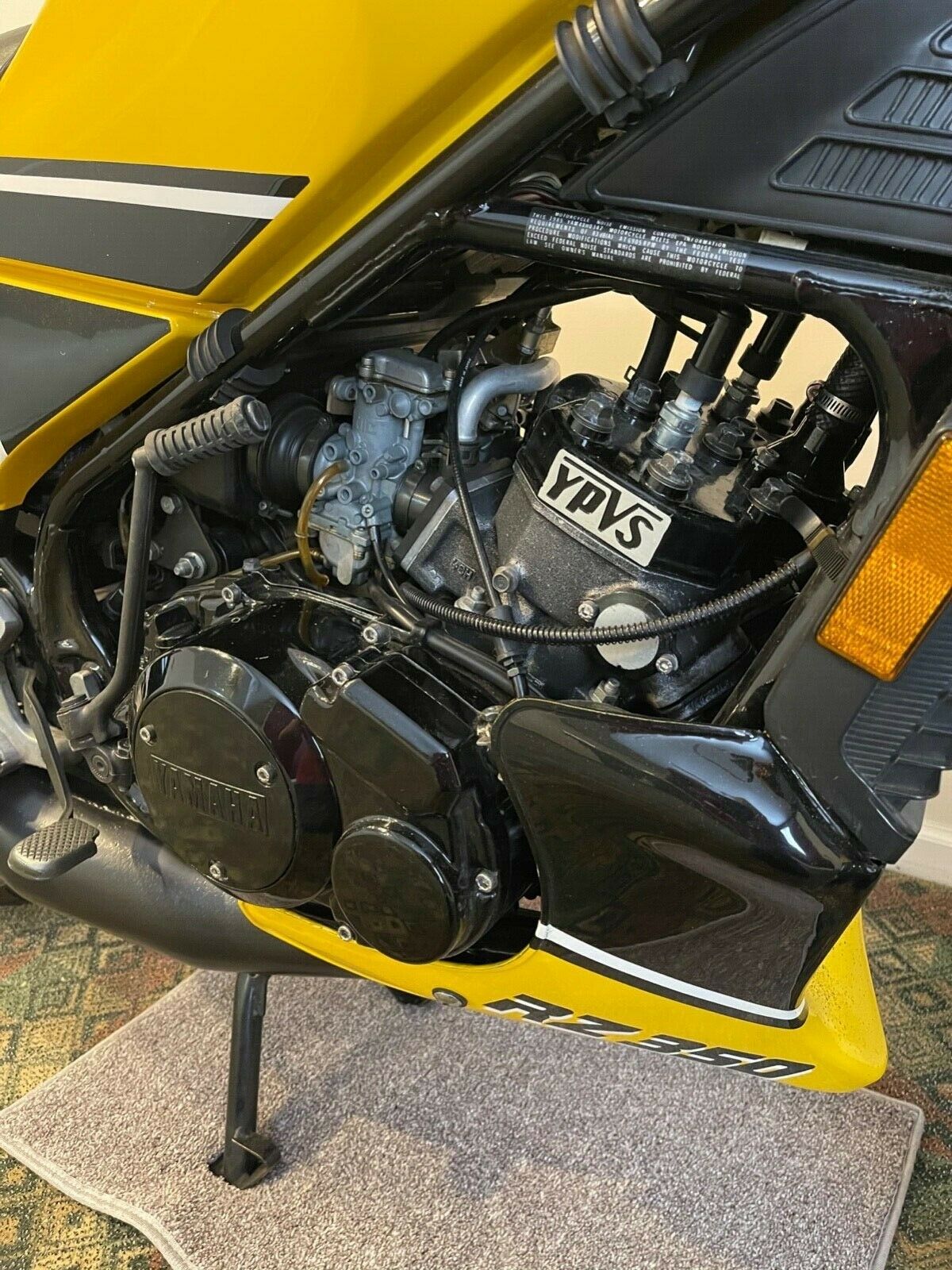 Like everything else in our modern life, the price for a decent RZ350 is getting more and more expensive. This particular example shows very well, and has been bid up over $9k very quickly. That is only half way to the Buy It Now number of $18,500, and there is a reserve still in place. Given the way this bike looks, it might just get there before this auction is over. Check out all of the details here, and then jump to the comments and share some RZ love. Unlikely to ever go through a major recession, the RZ350 will continue to climb at or above market provided that the condition is as excellent as this one seems to be. Good Luck!!
MI