If you've been following any of the CBR-RR craziness lately, there have been a few that recently crossed the auction block on Bring A Trailer (BaT) for BIG money. Like 50 Large Grovers (as in Grover Cleveland, not Grover the Muppet) big money. Like always, these were pristine, relatively low-mileage examples of the breed. They also shared the same Red, White & Blue livery – which might make one speculate that this is THE color to have. Other completed auctions on the same site of the same bike but different livery did not fare so well. To be fair, some of those were not original, had much higher mileage and/or showed some level of damage. Today's find, a 1993 Honda CBR900RR Fireblade is now running the gamut on the BaT site. What needs to be discovered is whether this Black/Red livery can live up to the hype brought on by the earlier sales.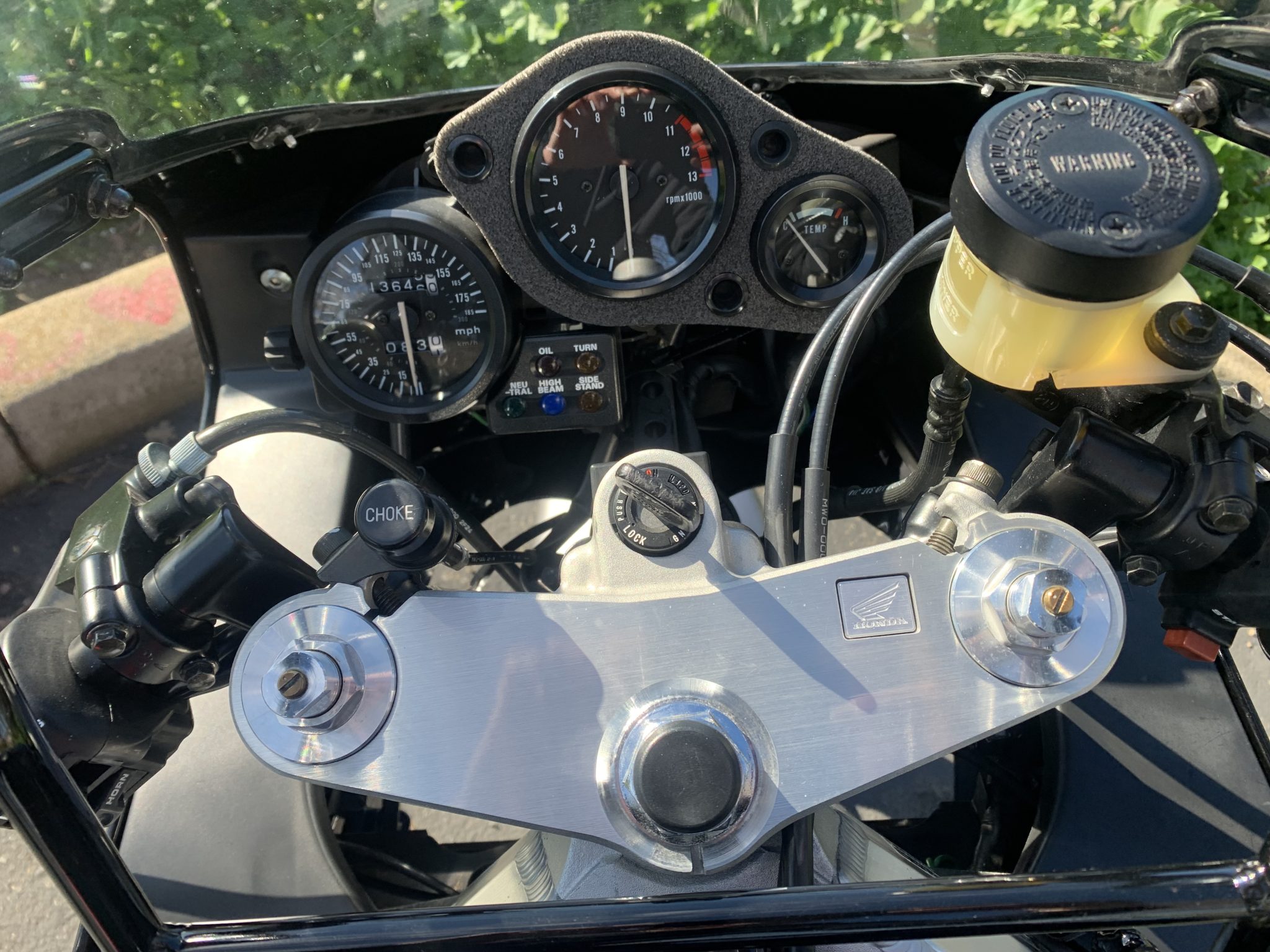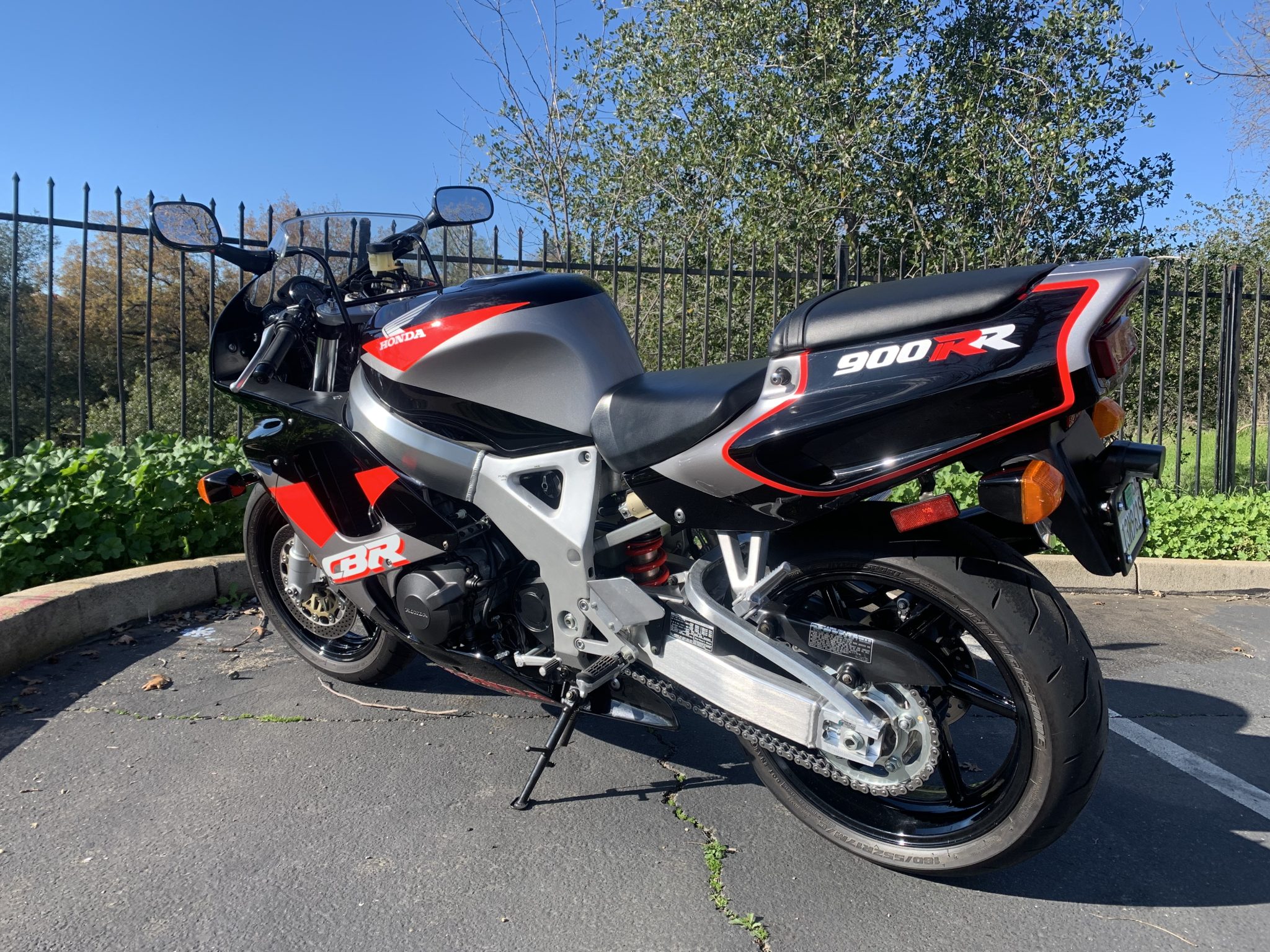 30 years ago (yes, you read that right) the double R made its debut. Designed by legendary Honda Engineer Tadao Baba, the CBR900RR followed all the same recipes as the milestone performance steed that have come before: stuff the biggest motor you can into the smallest, stiffest suitable frame, drizzle liberally with hi-po components and wrap it in something sexy. Like Kawasaki did a decade earlier with the original 900 Ninja, Honda redefined the big-bore category by offering a true hyperbike with dimensions closer to a 600 than the 10000cc machines of the competition.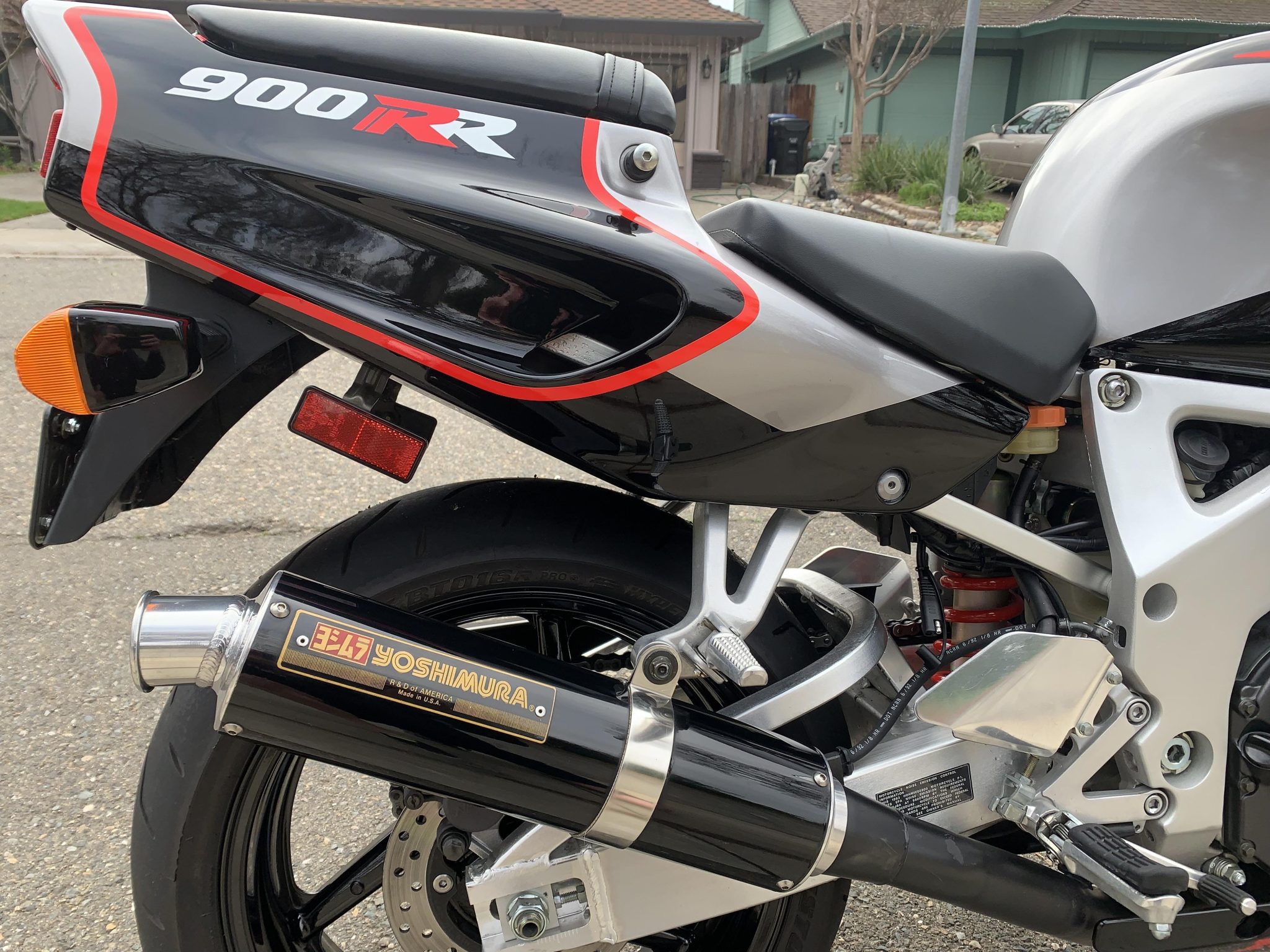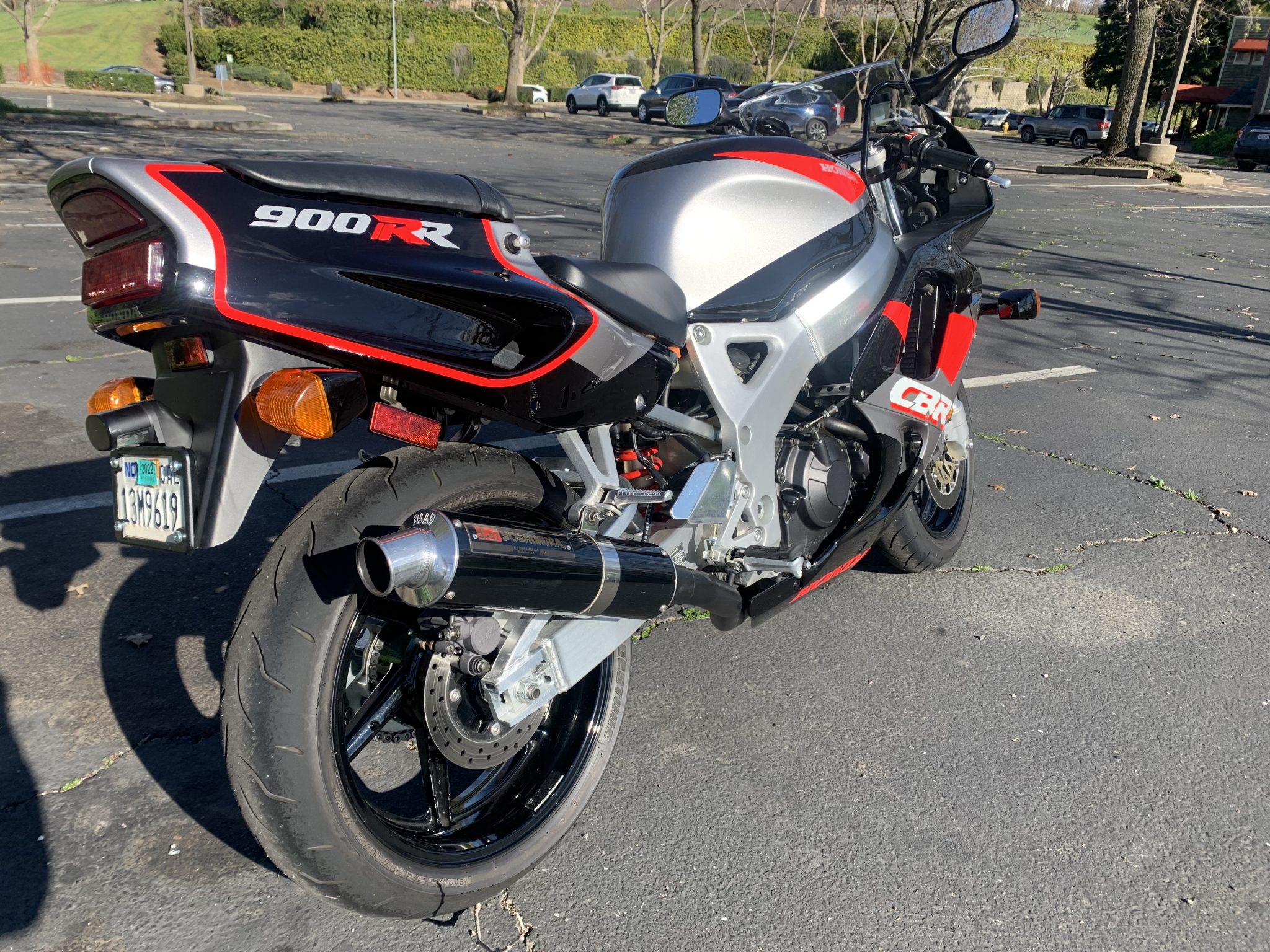 To say the RR was hit is an understatement. A dedicated following developed, and today these remain revered and climbing up the collector want list. Like most sequential series, the first generation models lead the way in terms of pricing. $50k seemed like a bit of an anomaly when it first happened in December. But within the same month it happened again. That was clearly an indication of direction, if not an outright trend (yet). Since that time we have not seen quite the same heights, but nor have we seen as clean an example. Today's 1993 Honda CBR900RR sports 14,000 miles and looks relatively untouched save for the Yosh pipe.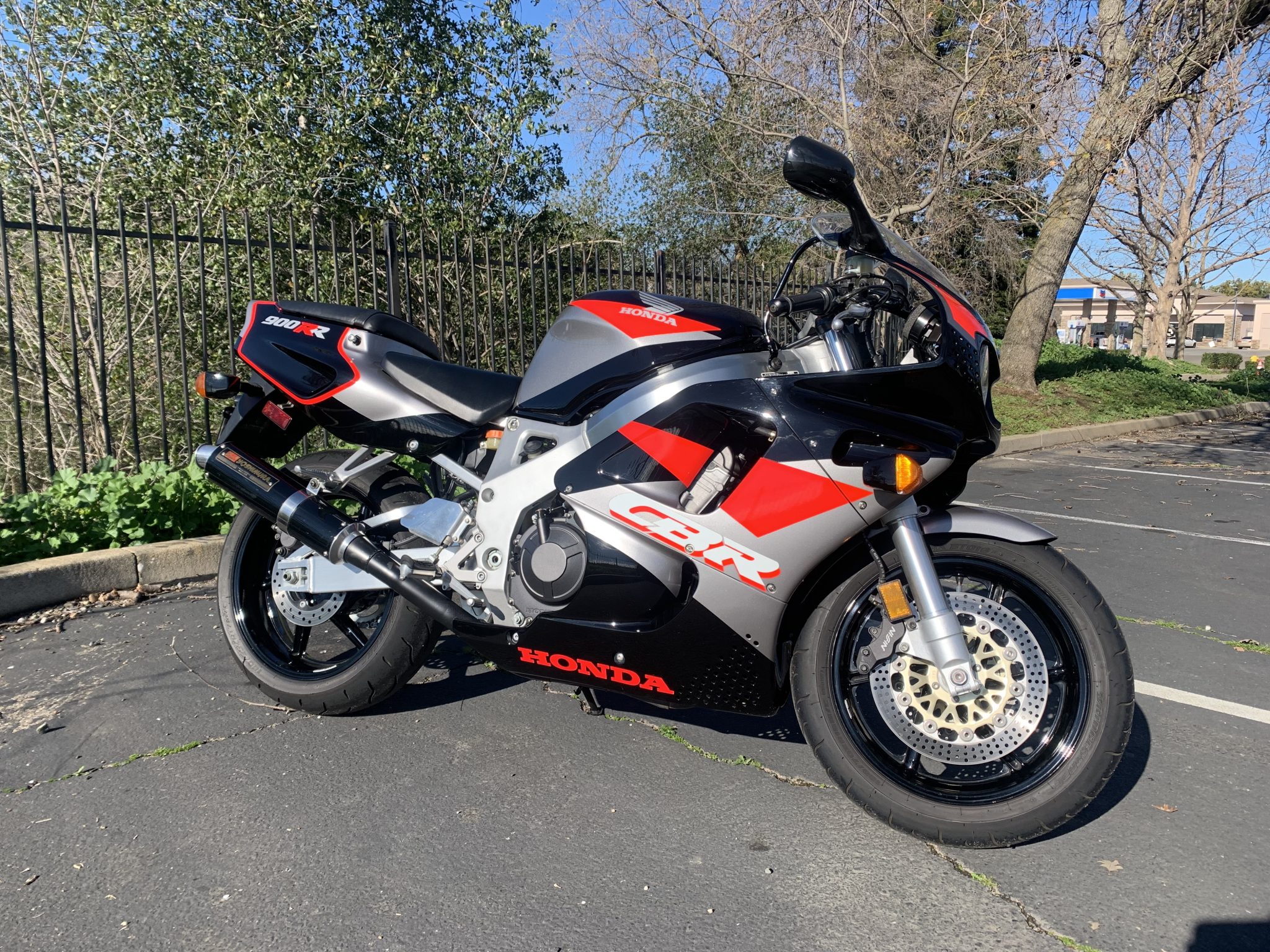 There may be those that don't understand the collectability of the 900RR model, but one cannot argue about the performance. These were truly cutting-edge sport bikes and demanded full rider concentration. By comparison to modern rockets this might be a bit tame, but that might just make it the perfect platform for some personalization. Personally I really like the look of this half fairing option. What do you readers think? It might be sacrilege to consider modifying such a clean, stock bike such as this, but wouldn't that look pretty unique in a world of 90s plastic? Good Luck!!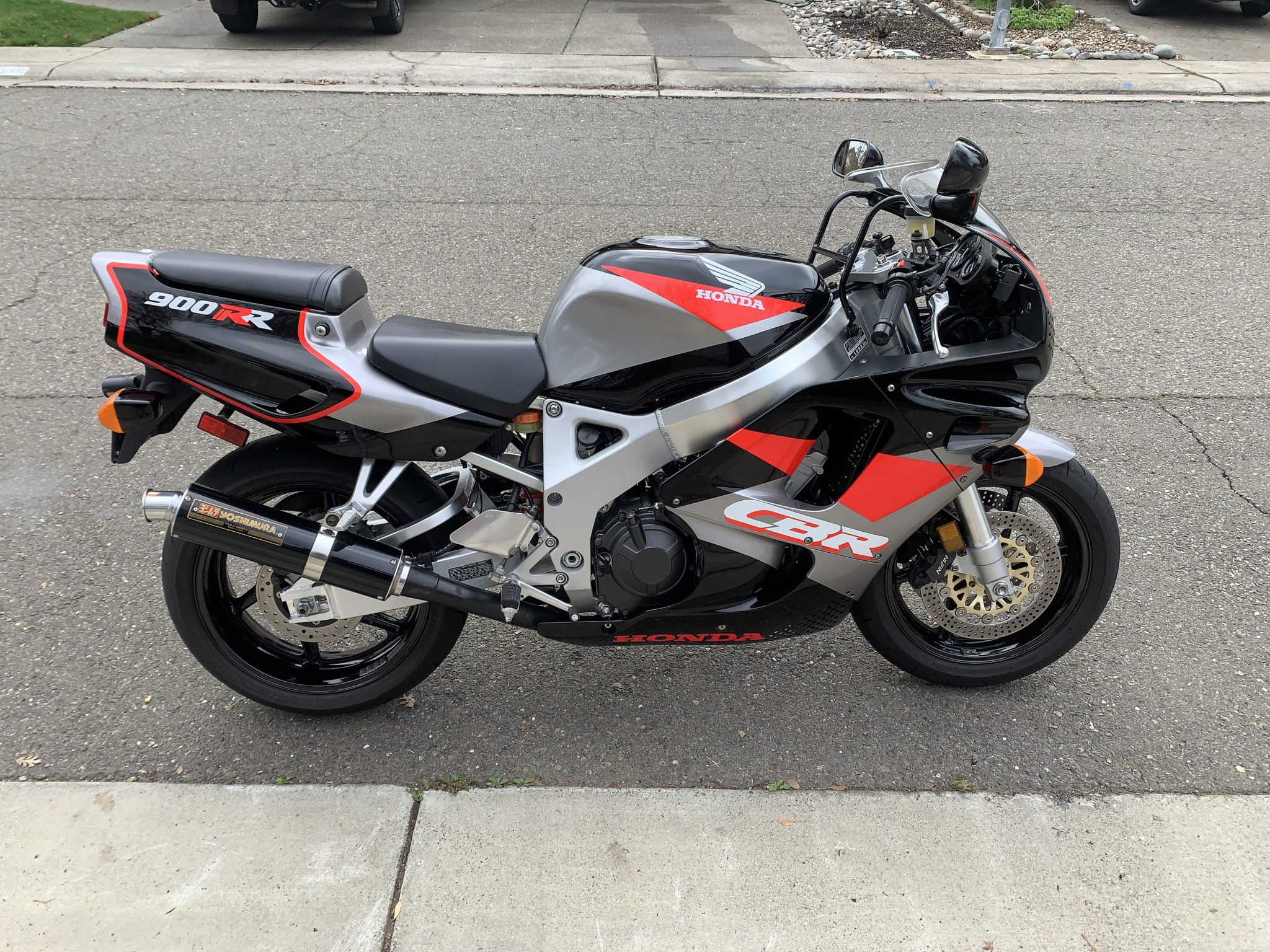 MI