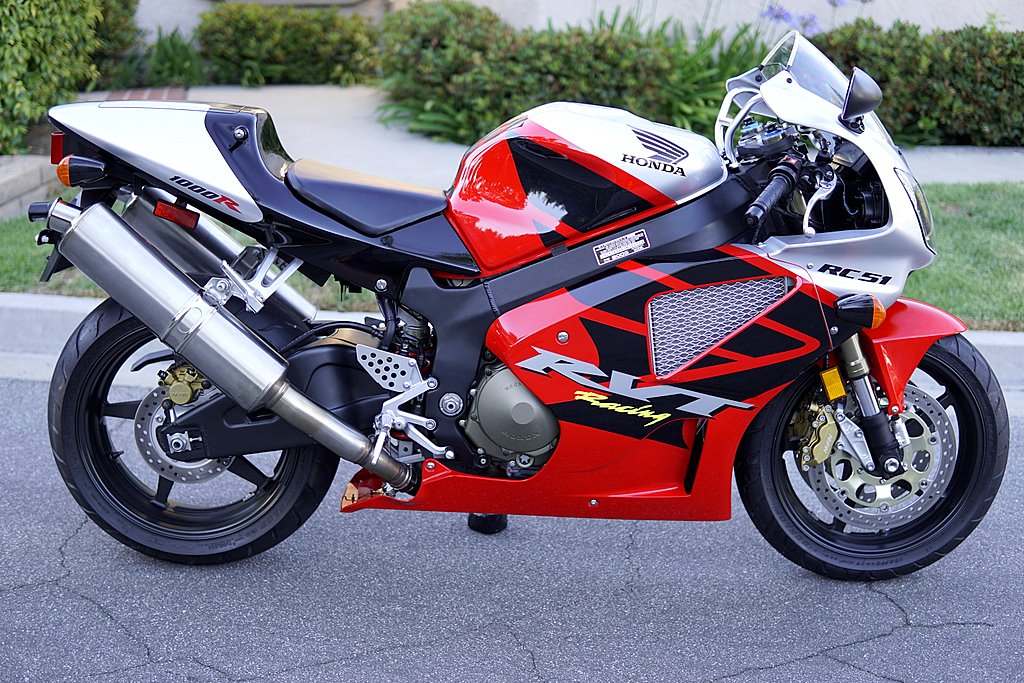 We often like to claim milestone motorcycles were designed to "break all the rules" but in the case of the RC51, the bike was designed to the extent of the rules – quite literally. Known formally as the Honda RVT1000R, the RC51 was a significant departure from the earlier (and successful) RC30 and RC45 formats.
Whereas Honda homologation superbikes of the past were v-4 configurations, the RC51 genesis was a change in WSBK rules allowing twins a greater displacement. This had been exploited by Ducati to the tune of several world championships, so Honda figured if you couldn't beat them you might as well join them. Enter the 90 degree V-twin displacing 999cc and pumping out a reported 133 HP. With an aluminum twin spar chassis that capitalized on the narrow format engine, nifty aerodynamic tricks such as the side mounted radiators, technologically advanced fuel injection and race ready components such as the close-ratio gearbox the RC51 was ready to hit the track.
It turns out the old adage was right – the bike won right out of the box with Colin Edwards in 2000, and again in 2002. Nicky Hayden won the AMA Superbike championship in 2002 as well, providing Honda with a trio of impressive trophies for their efforts. And while Honda pulled out of WSBK before the 2003 season, the RC51 continued to be offered as a street bike until 2006.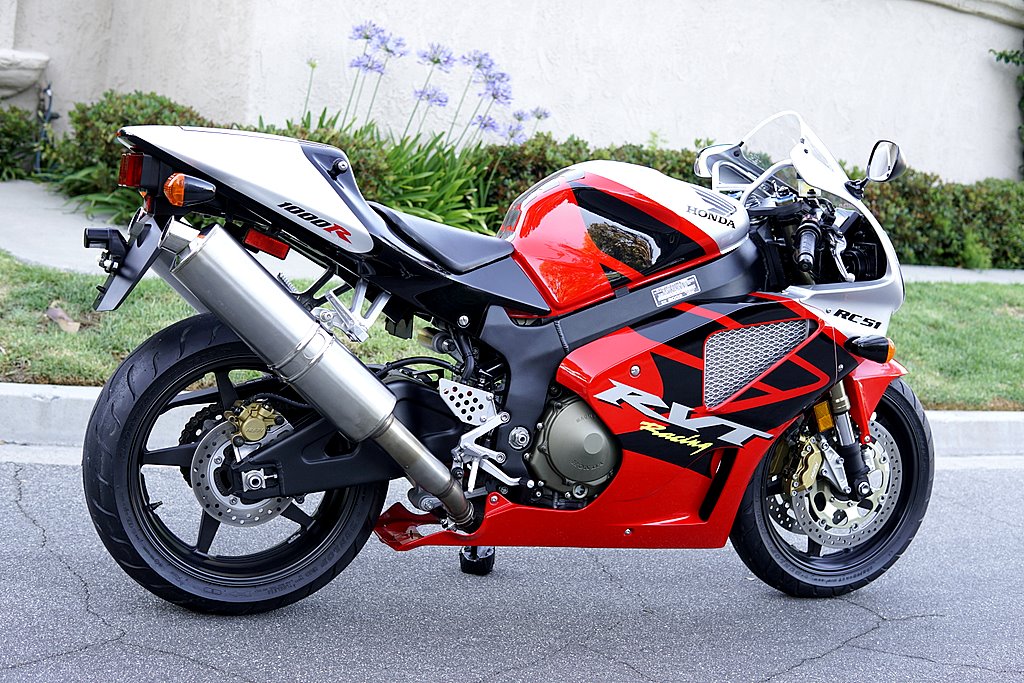 Today's example has traveled but 795 miles in all its years. This is also a non-California bike, which means it is devoid of the complexities of additional emissions-related equipment festooned on Golden State models – yet it IS located in California. The pictures show a very clean, very original specimen. And with that pristine and awesome presentation comes a price tag: a Buy It Now of $19,500. That is big money. Fortunately the seller is open to offers. So check out all of the details here (including a lot more high res pictures), and Good Luck!!
MI