In a long line of homologation race machines, the Honda RC51 stands out as a unique accomplishment. Ever the engineering powerhouse, Honda played with the rule book and utilized a Me Too philosophy to break the Ducati juggernaut in WSBK by developing a Japanese take on the Italian machine. Since twin-cylinder machines had a distinct displacement advantage over four cylinder bikes in World Superbike competition, Honda dropped two cylinders off of the 750cc V-4 RC45 and reimagined the 999cc RC51 as a twin. The result? Instant win in the same year it arrived thanks to Colin Edwards, and a second championship two years later. The buying public won too – the RC51 made for a fantastic street bike, and graced showrooms from 2000 – 2006.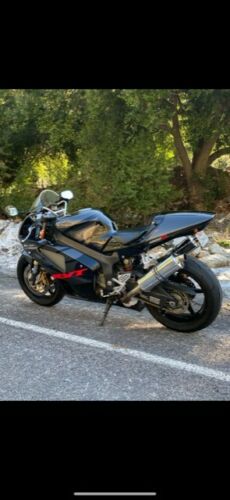 As with most of Honda's attempts at homologation, the RC51 is a beast of a bike: The 90 degree vee twin is liquid cooled and breathes through a combination of four valve heads with dual overhead camshafts, and fed with two fuel injectors per cylinder to aid top end performance while maintaining better low rev throttle response. The big twin's power runs though a silky-smooth six-speed box that is geared more for track days than stop and go traffic. The chassis tightly wraps the narrow motor in an allow twin-beam arrangement, carefully tuned for feel through testing and competition (WSBK and AMA Superbike, to name but two). Big 43 mm forks up front are multi-adjustable, as is the Pro-Link suspension out back; just what you might expect from a racer. All that adds up to a 136 HP, 430 pound, 170 mph rocket ship. The fact that trophies followed the RC51's introduction is certainly no surprise.
From the seller:
This is at the time the cleanest, lowest mileage, newest RC51 available for sale in the country. Adult owned its entire life, I am the second owner. It has been maintained professionally and runs perfectly, brakes are at approximately 40%, The exterior is in excellent shape I would give it a solid 9/10 as it is a 2005 machine, has HID headlamp, and flush mount turn signals front and rear. It has 11806 miles , motor is stock other than the amazing sounding Delkelvik exhaust system and a 240mm racing chain. I also have a rear wheel bike stand I will include as well as a smoked windscreen I have not installed as well as a power commander brand new in the box I will include with the bike. I also have the stock exhaust system I will include.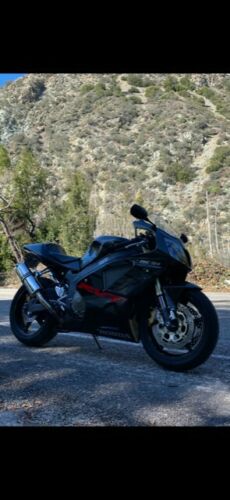 Known as the VTR1000R and VRT1000 SP1 in various markets, the RC51 has a strong following. Besides winning WSBK title with Colin Edwards in 2000 and 2002, the RC51 also won the 2002 AMA Superbike championship with Nicky Hayden (for which Honda released a commemorative edition Hayden model). There were incremental changes throughout the years for the street bike, with the latter years being more desirable as a rider due to more power, lighter weight, and better throttle response and overall rideability. This bike has 11,800 miles on the clock, and few quality pictures to truly assess the condition. But it looks good from afar and could be a winner if you are in the RC51 market. Check out all of the details here, and Good Luck!!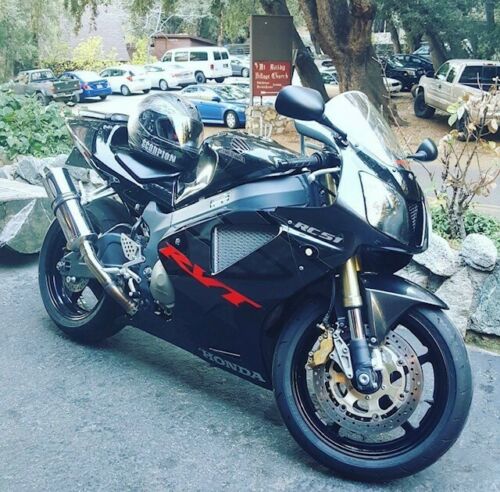 MI