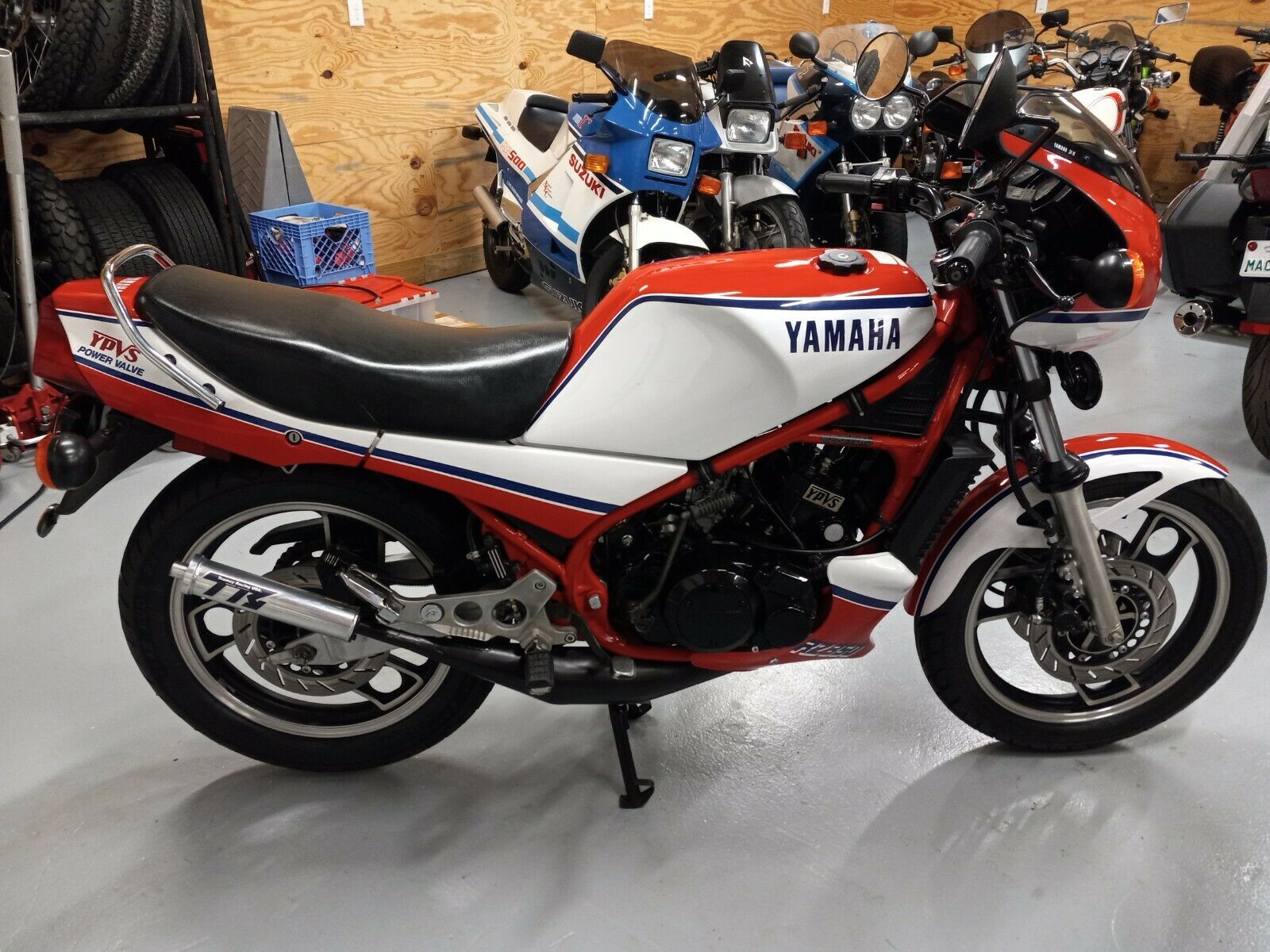 The Yamaha RZ350 is just one of those bikes. It wasn't particularly rare or super fast in the day (in stock form it struggled to compete with the 550s of the day). It wasn't even super irresponsible for a two stroke, harboring lean burn technology, oil injection, an exhaust power valve to broaden the torque curve, air injection and – of course – the all important catalytic converters nestled in the exhaust pipes. This was the last street-going two stroke sport bike officially imported into all 50 of these United States, making it a milestone machine. The years have been very kind to the legend that is the RZ, and with excellent examples in short supply the values are reflected appropriately.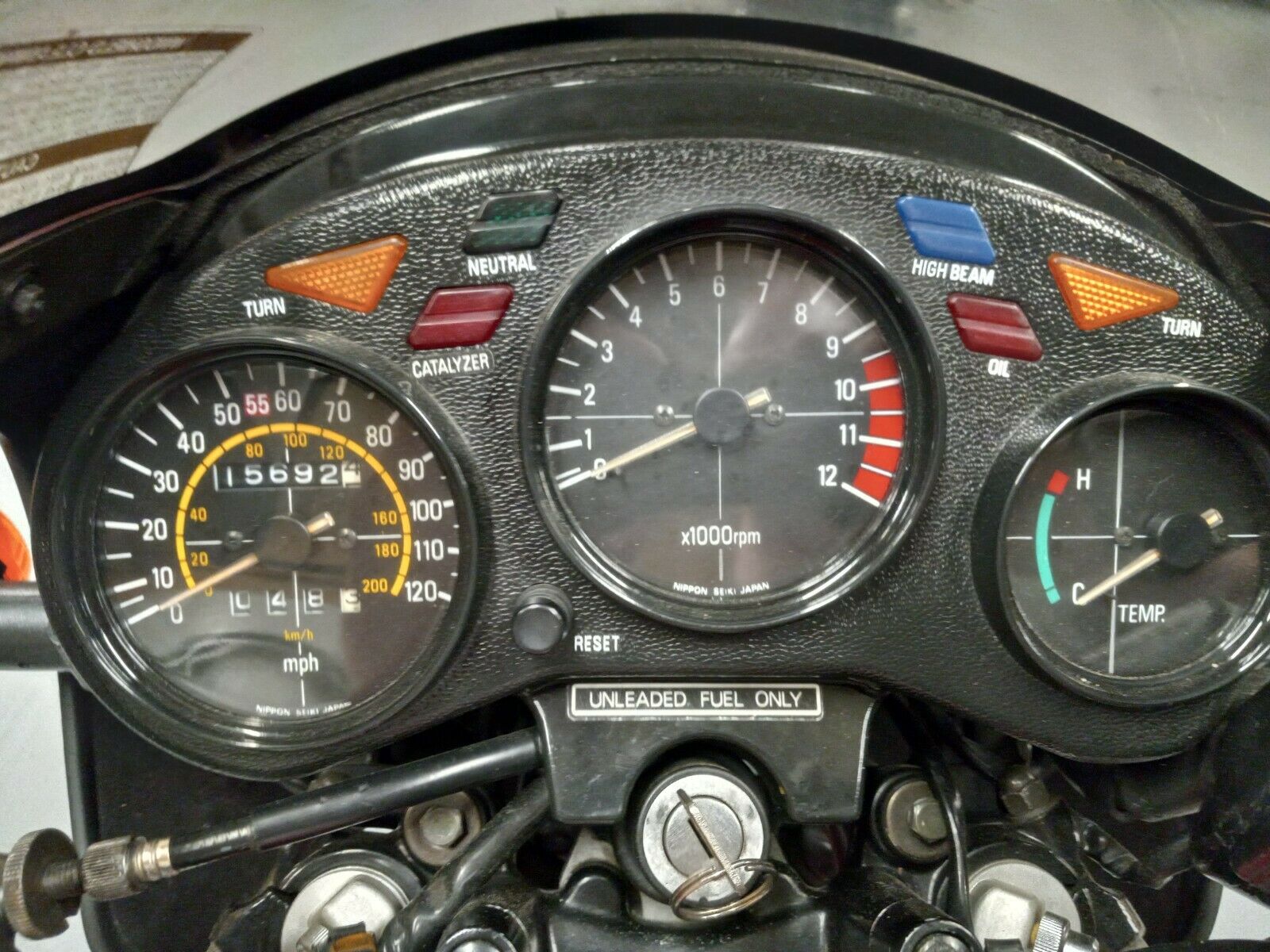 Known as the RD350LC in other markets, the RZ350 was pretty standard Yamaha two stroke fare; a liquid cooled parallel twin with reed valve induction and dual carbs. The YPVS allowed the exhaust port to raise and lower depending upon revs, boosting power in the lower end of the RPM range, where two strokes typically suffer the most. A single shock rear suspension, triple disk brakes and minimalist bodywork (including the cafe fairing) completed the tidy package. These were neat and unique when new, showed up in droves at local racetracks, and experienced a "dime a dozen" type of mentality with riders and collectors. They were used, abused, and used some more. Today, they are still relatively plentiful in hacked up condition. But finding a good one – a clean, well-loved example – is getting harder and harder to do. And prices are reflecting the rarity.
From the seller:
Up for auction is my beautiful 1984 Yamaha RZ 350 with matching frame and engine case serial numbers. The bike has 15,692 miles.

This bike has an interesting history. It was owned by Bobby J from Bobby J's Yamaha in Albuquerque, NM. It is the oldest Yamaha dealer in the US. If you go on youtube, there are videos about Bobby J's Yamaha and Bobby J himself.

I purchased it from one of his retired salesmen in around 2010. I kept it for a couple of months and then sold it to a friend of mine who I told that if you ever need to sell it then call me. A few years later he did so I purchased the bike back in 2013.

In the time that he owned it, the engine was rebuilt by Jason Perdue, the owner of SMR, in Santa Fe, NM. Jason has built many RZ 350s and Banshees. The engine has about 1200 miles since it was rebuilt. I don't ride the bike very often, and I am working on selling a few bikes out of my collection as I have too many.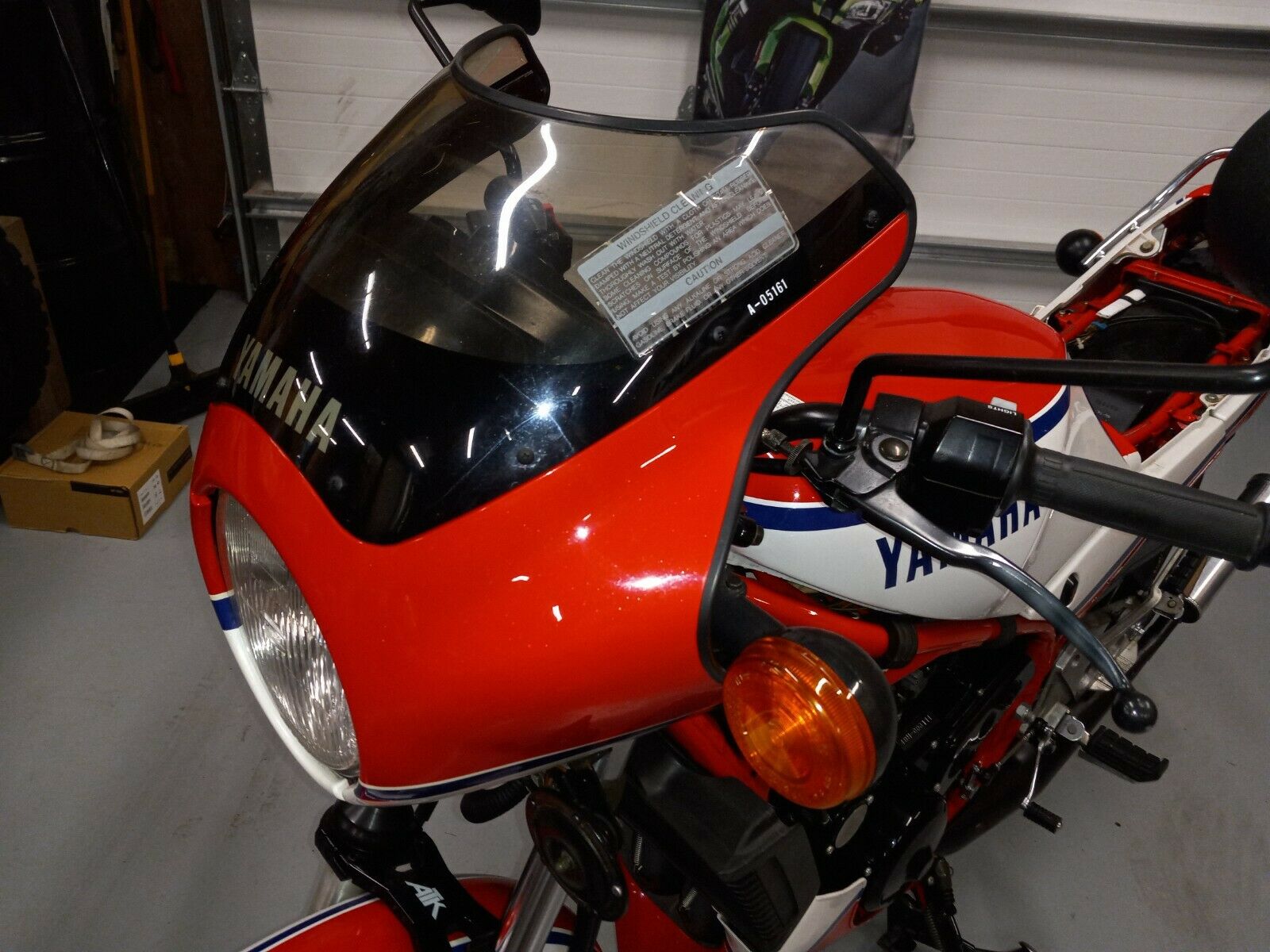 More from the seller:
The bike was tuned for sea level by Chuck "Supertune" Quenzler of Team Scream Racing in Clearwater Florida. He was impressed with the bike to say the least.

The bike has a 370 big bore kit. It has been ported by Jason at SMR, has V-Force reeds, stock carbs with a K&N filter, Toomey pipes, ATK fork brace, rebuilt front end with Progressive springs, rear Works remote reservoir shock, and good Avon roadrider tires. I believe that the radiator shroud is either Canadian or European since it does not have any holes for reflectors. I got it off of ebay because I liked the way it looked better than the stocker.
More from the seller:
It also includes the tool kit. I do not have the owner's manual. I do have some stock pipes and the stock air box that will go with the bike.

The bike has always been garaged and well taken care of. The body is beautiful shape with no repairs. It has original paint with no dents or dings. No corrosion. No cracks in the plastic. The paint is beautiful as the photos show. Windscreen is original with the sticker still on it. Chin fairing is beautiful.

This is a beautiful RZ for your collection or your Sunday rider. No disappointments here.

The bike is ready to go. It has a clear Florida title in my name.
The seller has also included a video of the bike running here. Sure looks like fun to me!
This bike looks to be in great condition. Collectors may chagrin the mods, but the RZ responds to all the great wake up sauce as any other smoker. That means an overbore (or big bore kit), raising the compression ratio, porting, expansion chambers, etc. It looks like this beauty has had a few of those mods done to it, stoking the hive full of even angrier bees; it looks and sounds like it is ready to to poke the four stroke bear. And as a bonus, some of the stocker kit comes with! Lots of interest on this one, and you can check out all of the details here. Good Luck!!
MI