The collector world is on a tear. After years of pandemic caution, the floodgates are open and trading has resumed with gusto. With that activity comes excitement, renewed interest in classic models, and the commensurate rise in pricing. Yes, values are going up; and that is not just conjecture. As Blair, Tootie, Jo and Natalie will tell you, it's the facts of life. At the sharp end of the market shift is the RZ350. Always popular with readers and riders, the RZ350 highlights the post-pandemic collecting frenzy with $20k + auction results as proof. As a result, we are seeing more and more RZs on the market, with all sellers looking to ride the pricing wave.
Rather than regurgitate the same details and specs of the RZ, let's highlight some model differences and what makes a collector bike a collector bike. We have seen a TON of lesser quality examples in the past, and even these are enjoying a pricing boost. But the $20k and above examples need to be clean, low mileage and *original* specimens. With the RZ350, the opening performance surgery to be done was to drop the heavy and restrictive catalytic converter mufflers and replace them with a lightweight set of performance expansion chambers. This required some upstream changes in the form of air filter and jetting. Often the oil pump was disengaged or completely removed, reducing parasitic mechanical drag and forcing the bike to run on pre-mix. Heads could be milled for greater compression, ports could be massaged, bores could be increased. All of this boosts HP, and all have a serious impact on long-term values for collectors.
From the seller:
This is my 1985 Yamaha RZ 350 that is unrestored and original right down to its Yokohama tires that it rolled out of the showroom on! Seriously a quality Museum motorcycle, It has 2694 miles on it and has not been ridden since 1987! Original unused tool kit in tail section, I have the two original keys one on a Kenny Roberts key fob from Modesto, CA. It also has a Kenny Roberts license plate frame! This RZ was purchased at Kenny Roberts Yamaha in Modesto, Ca.! I have the original manuals and a Brochure.. I have a clean California title in my name, It has been non-popped since 1990… Very Collectable and definitely a quality addition to someones Man cave….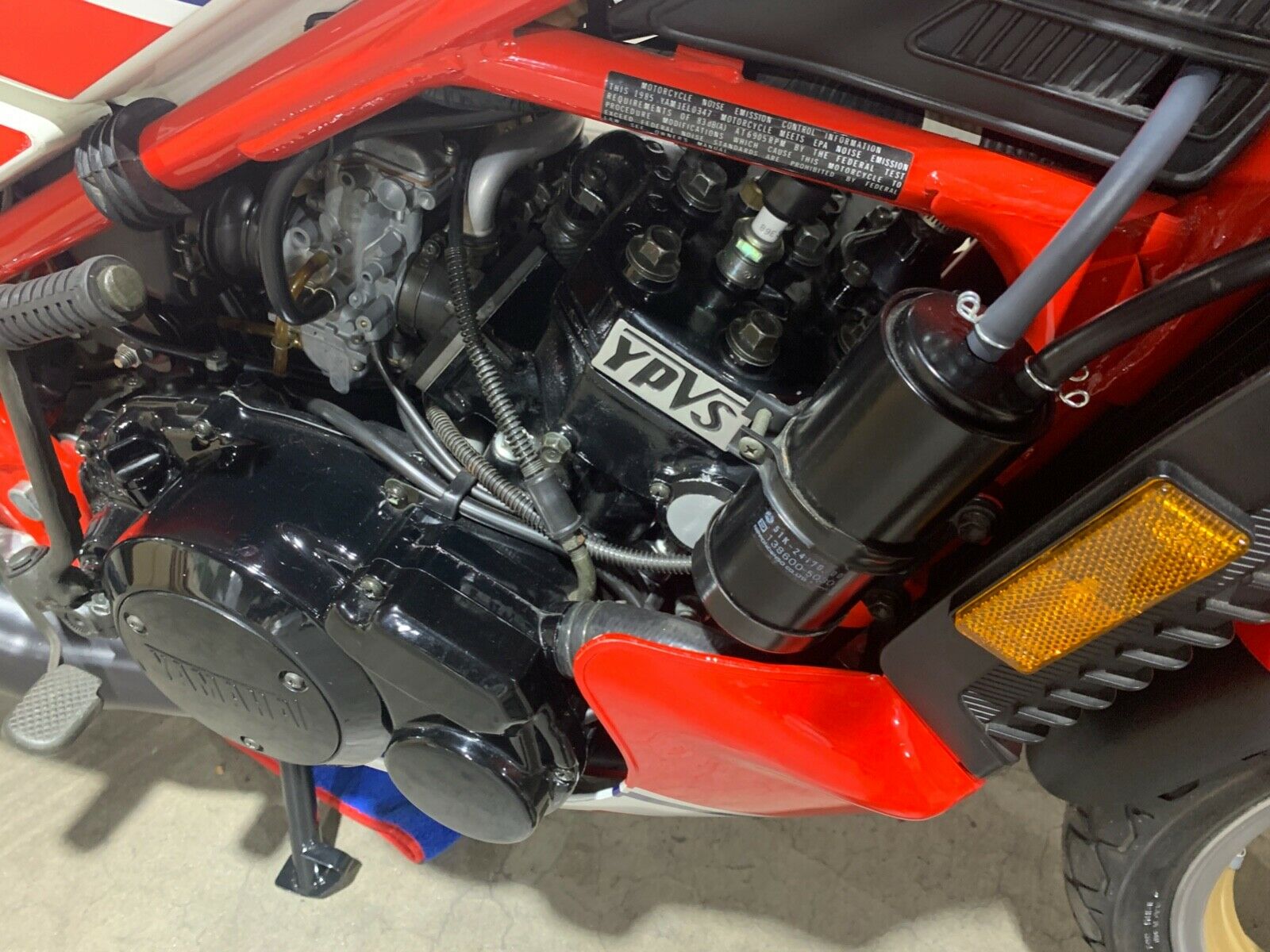 Perhaps the most rare of the RZs are the California models. CA requires additional evaporative canisters and fuel tank plumbing to minimize the environmental impacts of any internal combustion petrol engine. (Say what you want about the complexity and power-robbing functionality – but Los Angeles air is noticeably cleaner since the California Air Resource Board mandates). The CA-required pieces are often the first to cast off the bike. That raises the stakes for a CA bike that claims to be 100% original. And THAT is what makes today's bike so interesting. A very clean 1985 model, this CA bike looks to be complete as if from the showroom, including all CA emissions equipment and stock exhaust. And with just 2,694 miles on the clock, the seller claims the tires are original as well!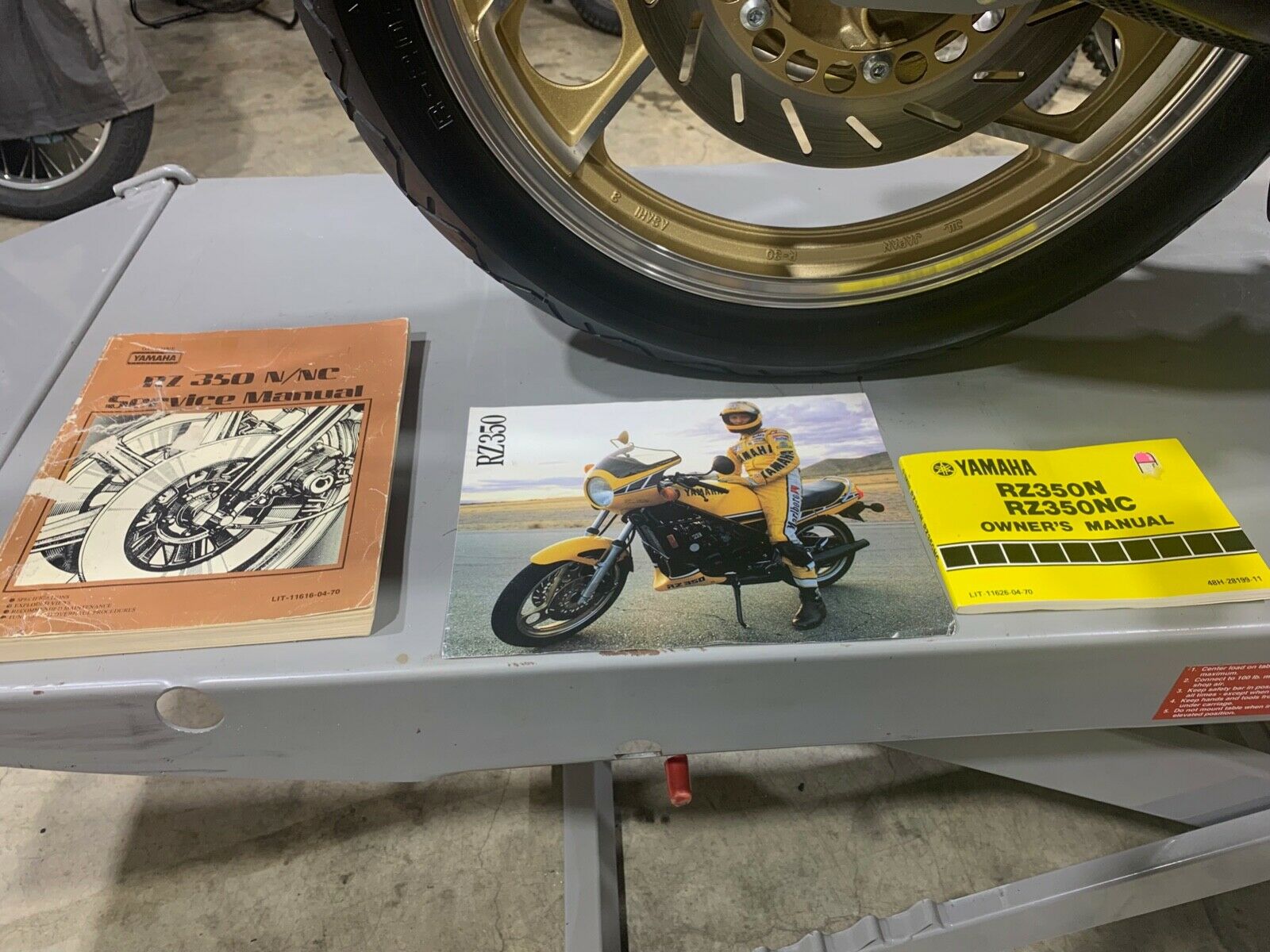 A great looking, original condition California bike, I expect this particular example to pique the interest of those looking for this model in preserved condition. The seller notes that this bike has been sitting since 1987, which is echoed by the overall condition. The obvious caveat for those who want to ride the rails off of this thing is that it may require some re-commissioning in the form of a leak-down test (for crank seal condition) and tires as a starter. But that is minor work that would surely be worthwhile for an RZ in this stunning condition. Pricing is directly in line with condition, along with the 2022 premium based on past auctions and high aspirations. If the near $30k Buy It Now ask seems too high, the seller is open to offers. Check out all the details here, and then let's sit back and watch how far the market has moved upwards on clean and pristine RZs. Good Luck!!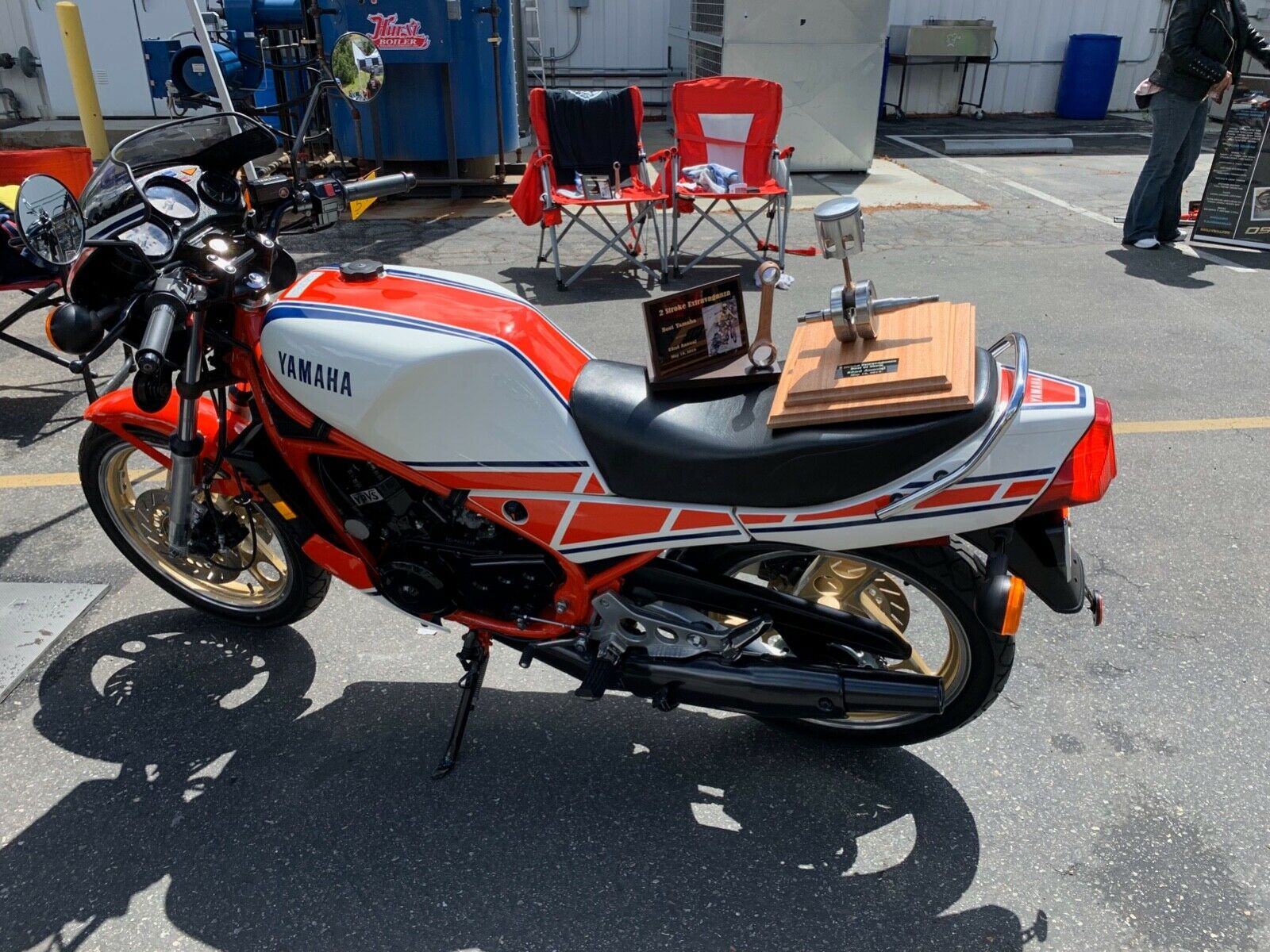 MI