Warning!
This post is in our archives. Links in this post have been updated to point to similar bikes available to bid on eBay.
Every post will be sent right to your inbox every morning when new posts are made. We will never sell our list or spam you. Plus you can click links to bid or buy right from the email and skip the site entirely. Subscribe to Rare SportBikes For Sale today!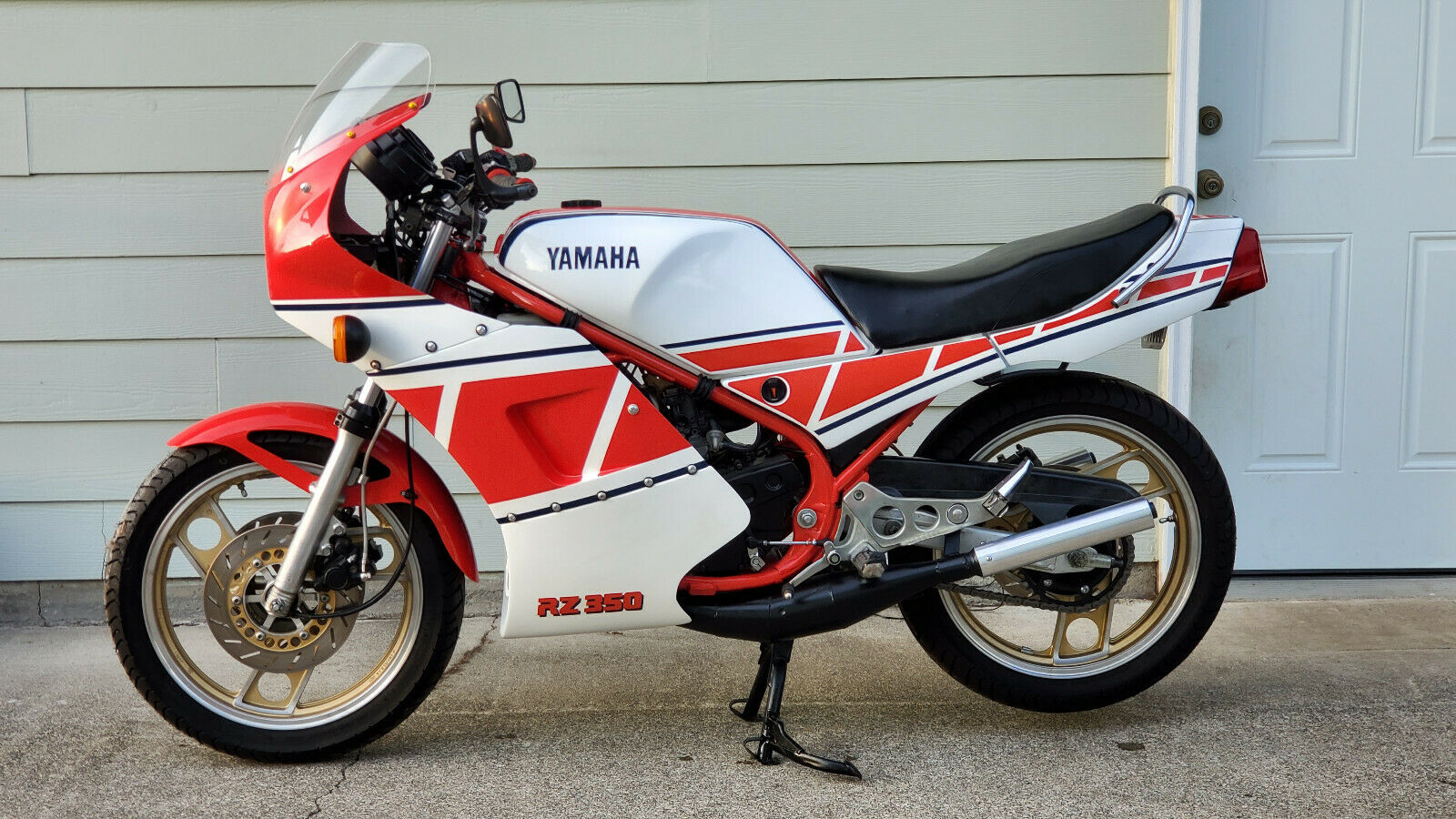 Every iconic bike tells a story. In the case of the RZ350 – the last of the factory imported two strokes into all 50 U.S. States – the story is one of evolution. The RZ (or RD350LC as it was called in other markets), was an evolutionary beast that began with the RD series of the early 1970s. But the RZ took the parallel twin two stroke concept much further, by adding liquid cooling and a trick exhaust port power valve to widen the power band (YPVS), not to mention the catalytic converters in the pipe trick. This particular bike has a story as well. And far from some adverts we see where the owner says (or knows) nothing about the bike in question, today's seller has written a ton. I will let him pick up the story.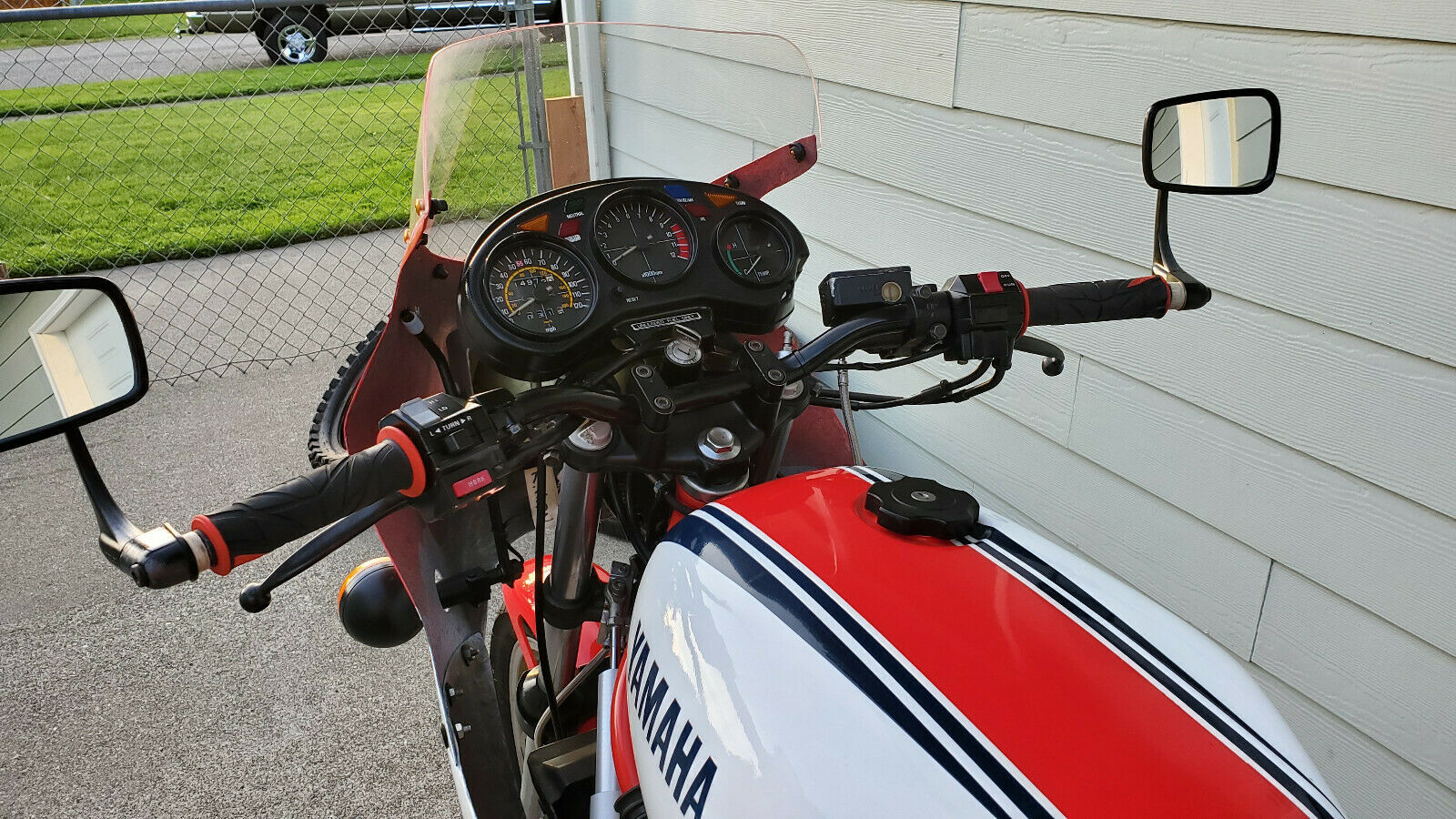 From the seller:
Step 1: The purchase
My desire for a top of the line RZ350 started years ago, but in early 2014 one came up for sale 800 miles from home. My wife and I jumped in my truck and arrived in Missoula MT to pouring rain and freezing temps. "perfect bike buying weather". The seller was short on words, the bike was complete but the wheels were seized from sitting and the buyer all of a sudden "couldnt find the paperwork." Are you kidding me? After we drove 3 states to come buy it? So i said I'm paying you 300 dollars under asking until you can find the title, long story short, he blocked me and I never heard from him.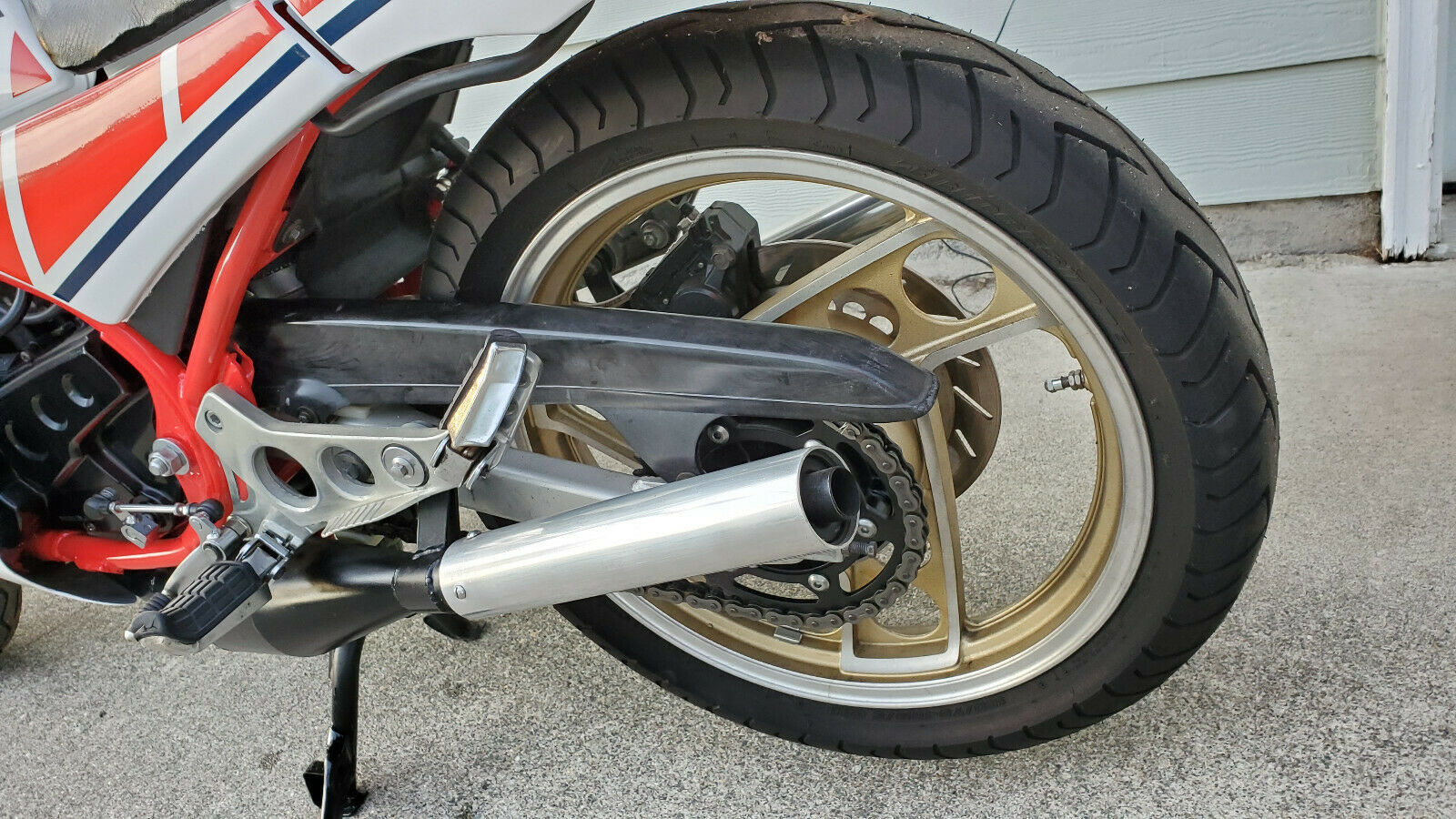 More from the seller:
Step 2: Contract the builder
Reach out the best 2 stroke tuner/builder I know at the time. His name is Troy Gessner out of Bellingham, WA. If you're ever curious, go look at 125GP records, his son John, had all of them. His dad is a 2 stroke genius and was a meticulous engineer type mechanic. Never cuts corners, never says "that should be ok". While every other GP125 would have some sort of a mechanical or seizure, John and Troy went 2 years with 2 mechanicals, and both were electrical related, not catastrophic mechanicals. At any rate, I reach out and he says tell ya what… You get that RZ, and I'll do a frame up, cases up build for you, at half what the shops would charge. Deal. He's recently retired, and excited to work on a 2 stroke bigger than a 125GP Honda. We talk about the best route and without going into politics, WA state is real bugger on VIN/No title issues. So we result to buying a frame and title off of Ebay from AZ. Frame arrives to Bellingham, i take paperwork to DOL, we get title in my name, the DAY we recieve the proper title, clean title, Troy got to work. Please note, we are building a true Spec II Racing version of the RZ350. Spec II oem bodywork, Spec II windscreen, Spec II crankshaft rebuild and weld up, Spec II pipes. THIS IS A NON-MATCHING FRAME/ENGINE. Since this is a fun Spec II Yamaha version, the vin on the frame and the vin on the engine should absolutely not matter. It surely didnt to us. This is an aftermarket build with todays components and goodies almost everything upgraded to be better.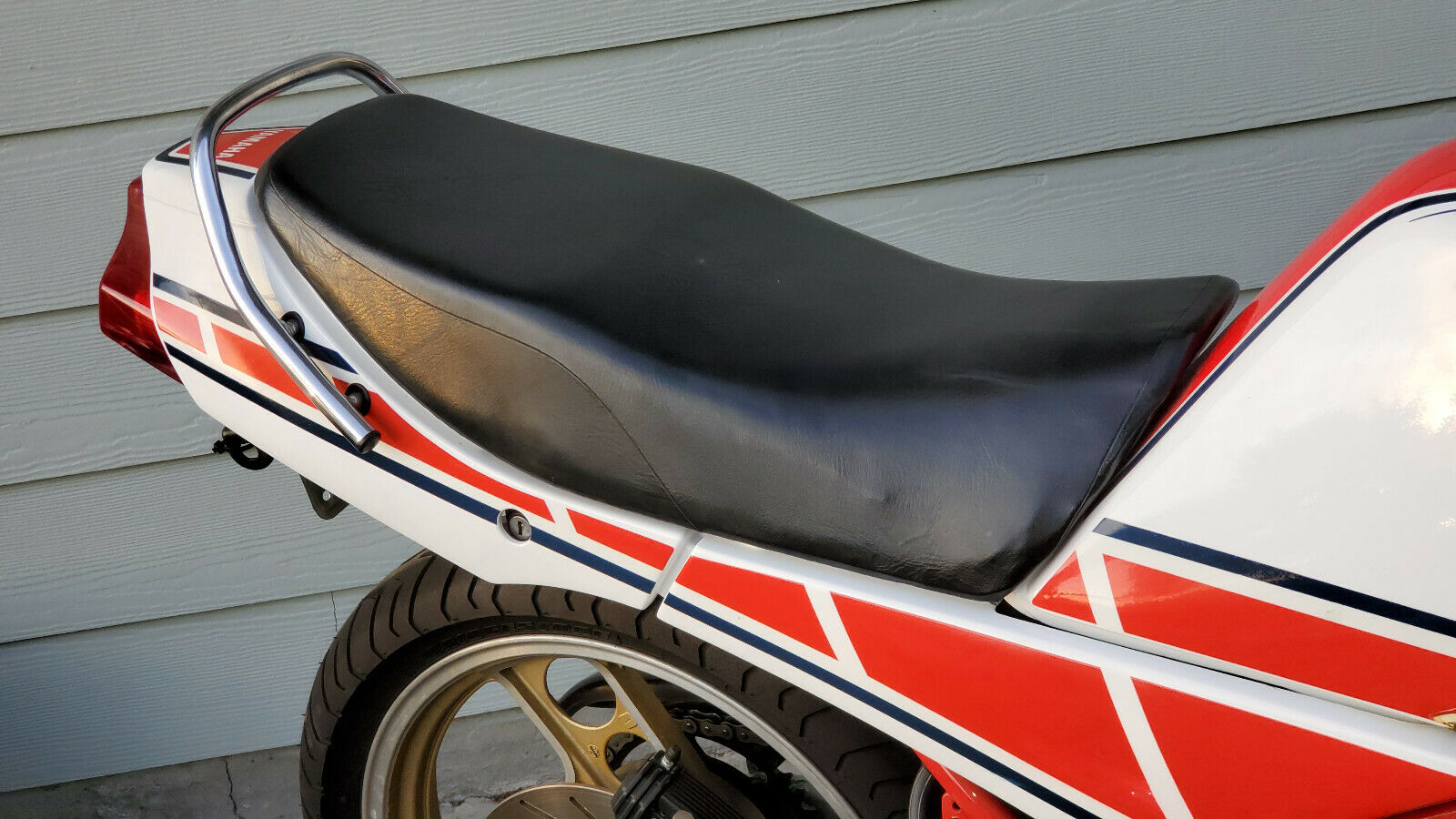 More from the seller:
Step 3: The build.
When I tell you that this was a nut and bolt restoration, I'm not saying it was "kinda taken down and slapped together with new top end and pistons" I"m talking every wear item, every nut bolt seal was ordered through Yamaha. We paid hundreds of dollars to have oem fasteners, nuts bolts springs, seals, all OEM. Here's the short list. You will recieve with the bike, a build book. See final photo, its 1 page of your build book where Troy outlines every detail from every day he spent working/building the bike.
Entire bike disassembled down to nothing. Everything in the engine was in working order except the cylinder head showed some bad gas pre-detonation wear, so we waited for a month for a perfect OEM Cyl head to pop up on ebay.
Crankshaft sent to Spec II Racing to Gary for rebuild and welding.
After tearing everything down we realized after talking to the painter, the only way to get that specific decal kit to look right, is if its on the bike. Trevor Beckman at FlexiGlass in Vancouver Canada, needed the bike almost like it was going to be done. So the only way around this was to put the bike back together, without the engine and drive the entire bike to him across the border. Troy did just that. The Spec II edition decals were applied to the bike on top of the white paint but underneath the clearcoat, just like it should be. the paint/clear looks like a factory job. After paint was done, Troy went to pick it back up, and carefully disassemble it, and put the bodywork off to the side. Ducati red and bright white. Are those factory colors. Nope. Do they look correct, yup.

All holes in the frame were cleaned and die tapped. The frame recieved new head bearing races in the frame (and bearings upon reassembly)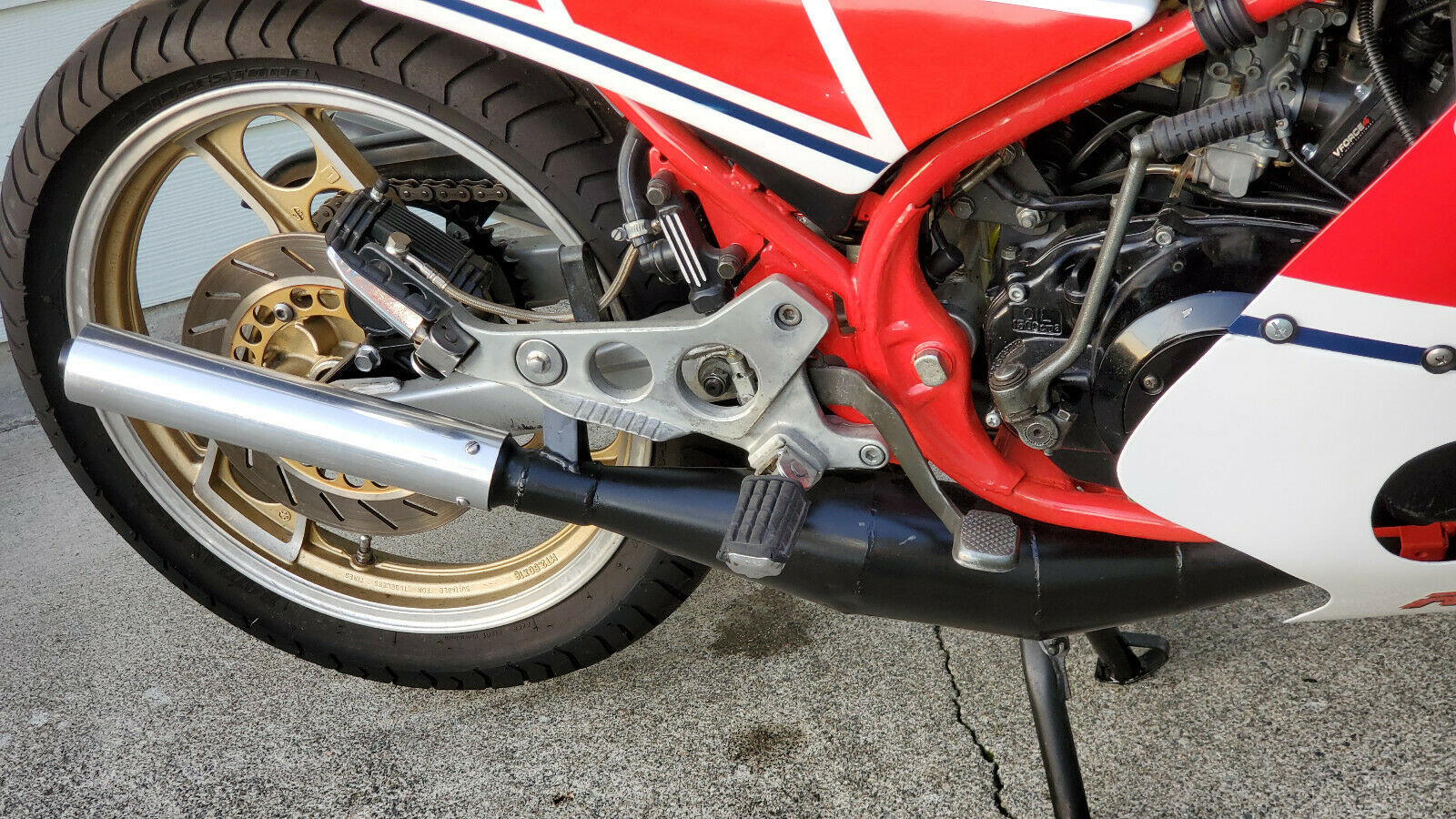 More from the seller:
The internet says that the rear shock is "not repairable" Troy brought the rear shock to KFG Racing. You may have heard of them, they're the #1 suspension shop on the westcoast. KFG drilled/tapped the shock, recharged it, and resprung for a 200lb rider. No more saggy bike with worn out 35 year old shock for a 140lb rider. Even better, when you buy the bike, if in 10 years it feels soft. KFG can service it again for you, like a current day sportbike shock. The front forks were torn down by Troy personally and rebuilt with new internals and oil. The calipers were nasty. He tore them down and rebuilt them with new parts and new brake pads. The wheels and calipers were in great shape. The bike only had 15k original miles.

When Troy reassembled the transmission, all the small washers, seals, springs, pins, bearings were replaced. Everything reassembled like a tech would in 1985. Shifts like a new bike.

Engine wise, the engine is stock. No crazy porting. No changes to compression. Troy says "we want this bike to last. We want it to run prime, and behave on the street." So I agreed to that for sure. We decided to install VFORCE3 reed cages for some added mid-range power. Rebuilt oil and water pump. New bridgestone tires.

Things not restored: seat/seat cover, wheels, calipers, tachometer cluster, bar end mirrors kept.

Amsoil Dominator 2 stroke race oil injector used for break-in. Coolant topped off, Yamalube oil for trans. Bike runs like a dream, pulls hard, shifts hard, sounds great. Has a nice crackle to the pipes 🙂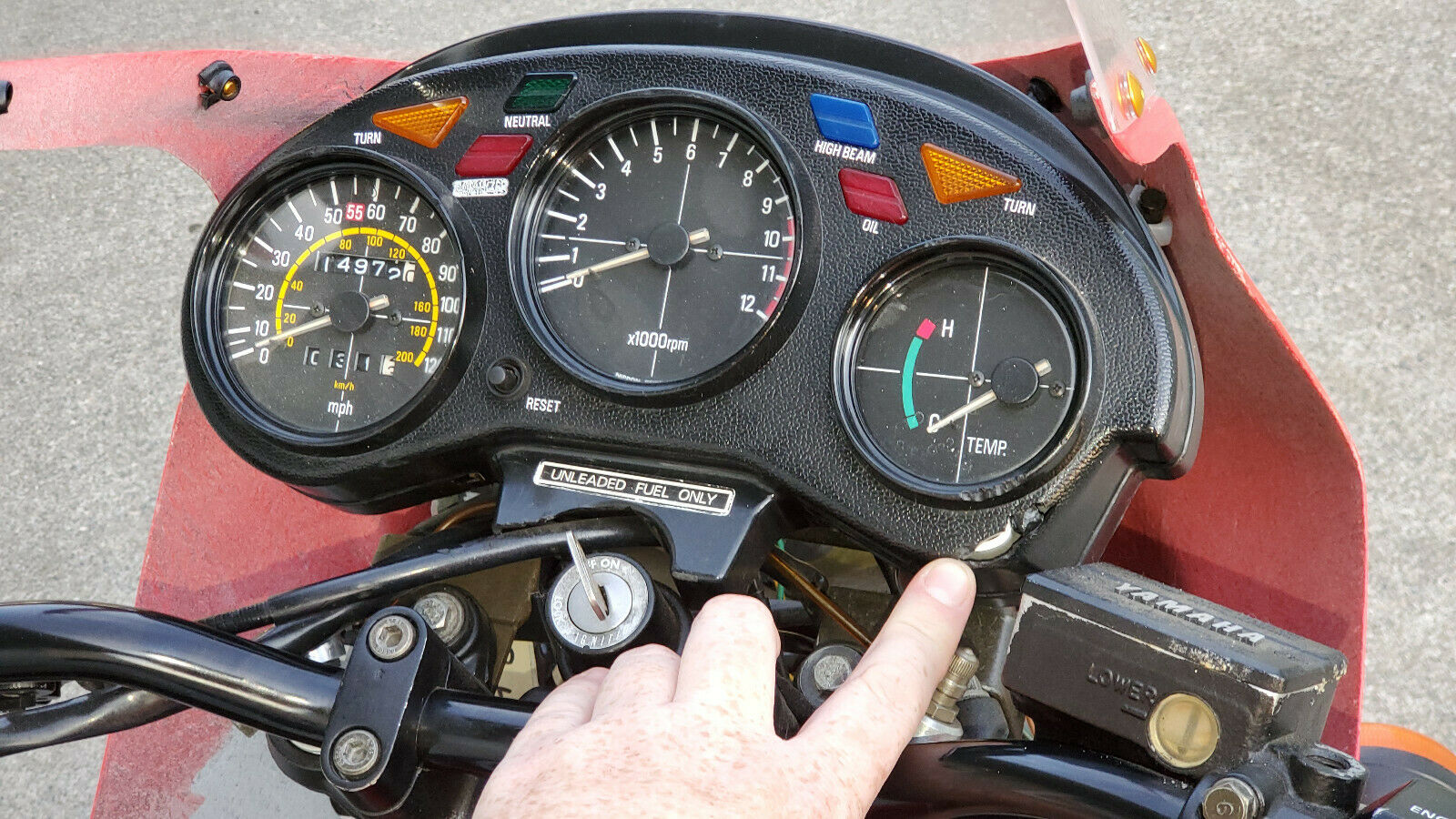 More from the seller:
Lastly……Step 4: The negative. (small stuff!)
Ready for the bad news? (I told you. No surprises. Thats not how I sell)
Upon getting the bike back together, I went up to Troys house and he says well Darren the bike is back together go ride it. But we do have a ever so slight (a drip an hour) leak near the petcock. so we wipe the drip and go for a ride. Bike is great, I pay troy for his time, and i'm on my way home. I get home unload, go ride it again, I go for a 35ish mile ride, I'm as happy as a clam. All the electrical works, bike pulls, corners, shifts, and brakes, like a bike 20 years, 30 years newer! The gauge cluster still has a small chip out of the lower right side. very minor, see photo. I'm all smiles…. Until the next morning. I head out and the shop has a strong gas smell. I find a grapefruit sized puddle of fuel on the ground. I realize the tank leak is a bigger issue than I first realized. I touch the area up UNDER the bottom of the tank, if you know RZ350's, they have a section of a half an inch that is LOWER than the petcock. A horrible design as all RZ owners know. I didnt catch it, Troy didnt catch it and VERY sadly, the painter/sander, did not catch it 🙁 Now we have fresh paint, fresh decals from australia, on a tank that needs some sort of a repair. I am no body guy, but i did what I could to try to fix it. i used an exacto knife on the fresh paint up under the tank maybe 1″? (i know, teeth gritting to read that) and I applied a thin line of JB weld. It was a temporary fix that worked for a few months, but it didnt fix it. I rode it 1 more time. I've had the bike entered in 2 motorcycle exhibition shows, and it one that gets the looks. And now the embarrassing part. A small dribble lead to the bike being parked and "i'll deal with it later." Its 2021. I opened Troy's book to read off some of the meticulous notes, and it starts off with "15 May, 2014″….. I just shook my head. I have a family now, and I've decided to split ways with the bike. So you know the entire story. You're getting the best of the best, frame up, engine up, suspension up type bike. You're getting bodywork that is as rare as a white unicorn, a windscreen that is no longer in production, and pipes that are hard to find. BUT you will need to repair the slow leak gas tank. At this point you will need a new battery. The bike has approx 50 miles on it.
The long and short of it is that RZ350s are money these days. Non running junkers are going for what great riders were going for less than a decade ago. Today's seller spent a lot of time (and money, undoubtedly) to build a very clean example of a neo-RZ – keeping to the original theme, but making some interesting and cool modifications. Clearly the Spec II parts and pieces approach works from a period-correct perspective. The pictures show a bike restored to a very high standard, but the tank leak is definitely unfortunate. So, too, is the damaged bezel given the overall condition of this machine. Which brings us to the asking price of $15k. That is big money, although a completely restored stocker might pull it off. The seller appears to be open to offers, so check out all of the details here and give it some thought. Good Luck!!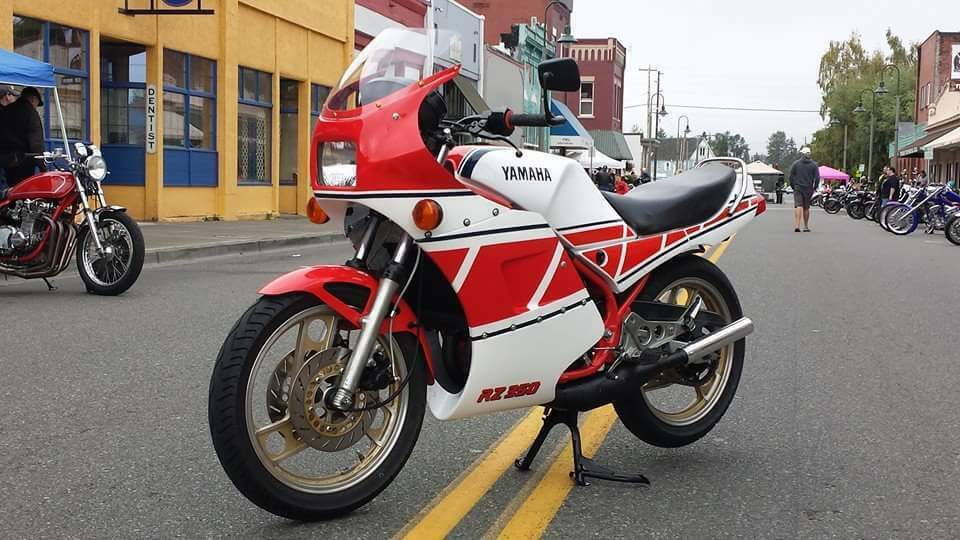 MI