Update 11.2.2017: SOLD to an RSBFS reader! Thank you to buyer and seller for supporting the site! -dc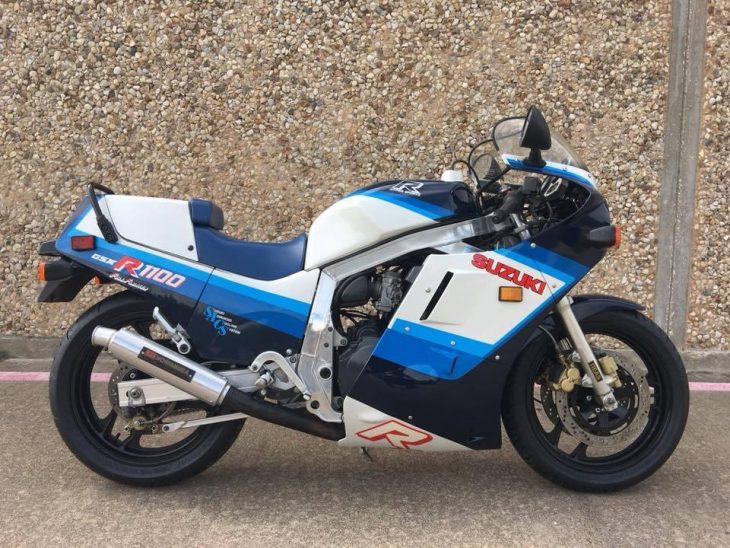 We seem to have been awash with slab-sided early Gixxers of late, as the magnificent, watershed beasts enjoy a renaissance of interest and value. Prices for the limited edition bikes are nudging the stratosphere, especially for aging Japanese iron, and they're pulling the "normal" GSX-Rs along with them.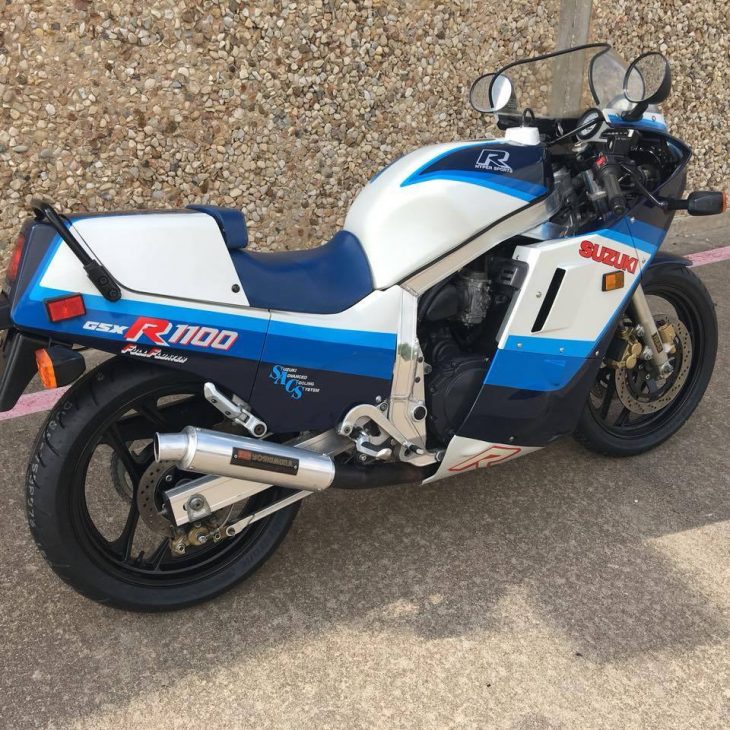 This first-year 1986 Suzuki GSX-R 1100 is a great example of a gently-aged classic sportbike, and is a true time machine, having been kept immaculate rather than being restored, and wearing only aftermarket parts that were added in the bike's heyday.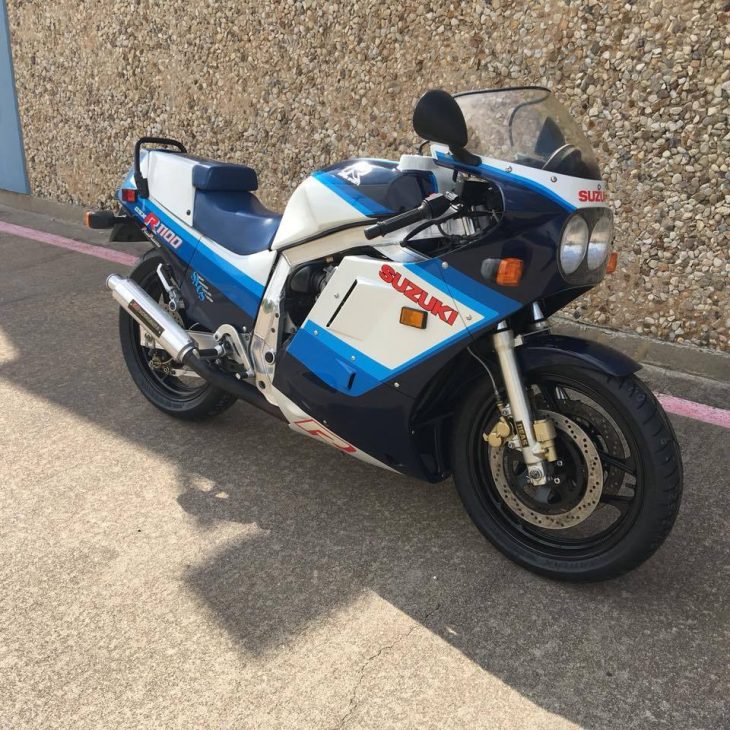 The early bikes were very light for the day, and handled on rails when compared to the bulk of big bikes available at the time. Their 18-inch wheels show their age, however, and the square-tube aluminum frame doesn't stack up to modern bikes as well as some others.
With the exception of just a few tiny cracks, the bike here is immaculate, especially since it hasn't been mildly restored.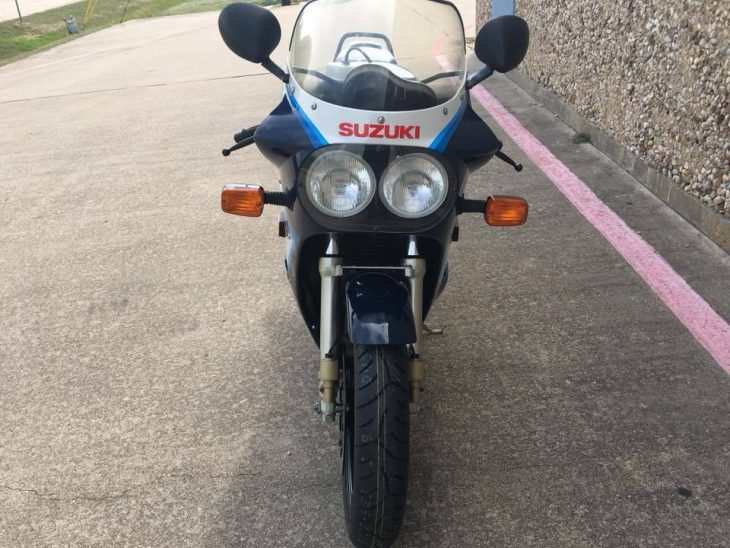 From the eBay listing:
86 Suzuki GSXR 1100, a true survivor, all original body panels and tank in excellent condition. Has some small cracks as shown in photos for its age. Yoshimura period correct 4 into 1 jetted for factory airbox. Original stock OEM exhaust included. Wheels have been powder coated to factory black, brake system flushed, new fork seals, new chain and battery. 16,429 miles, clean title , Bike fires and runs great.
The $7,500 asking price is about right for a first-year GSX-R 1100 in condition this good, and the bike will be a choice addition to someone's sportbike collection.