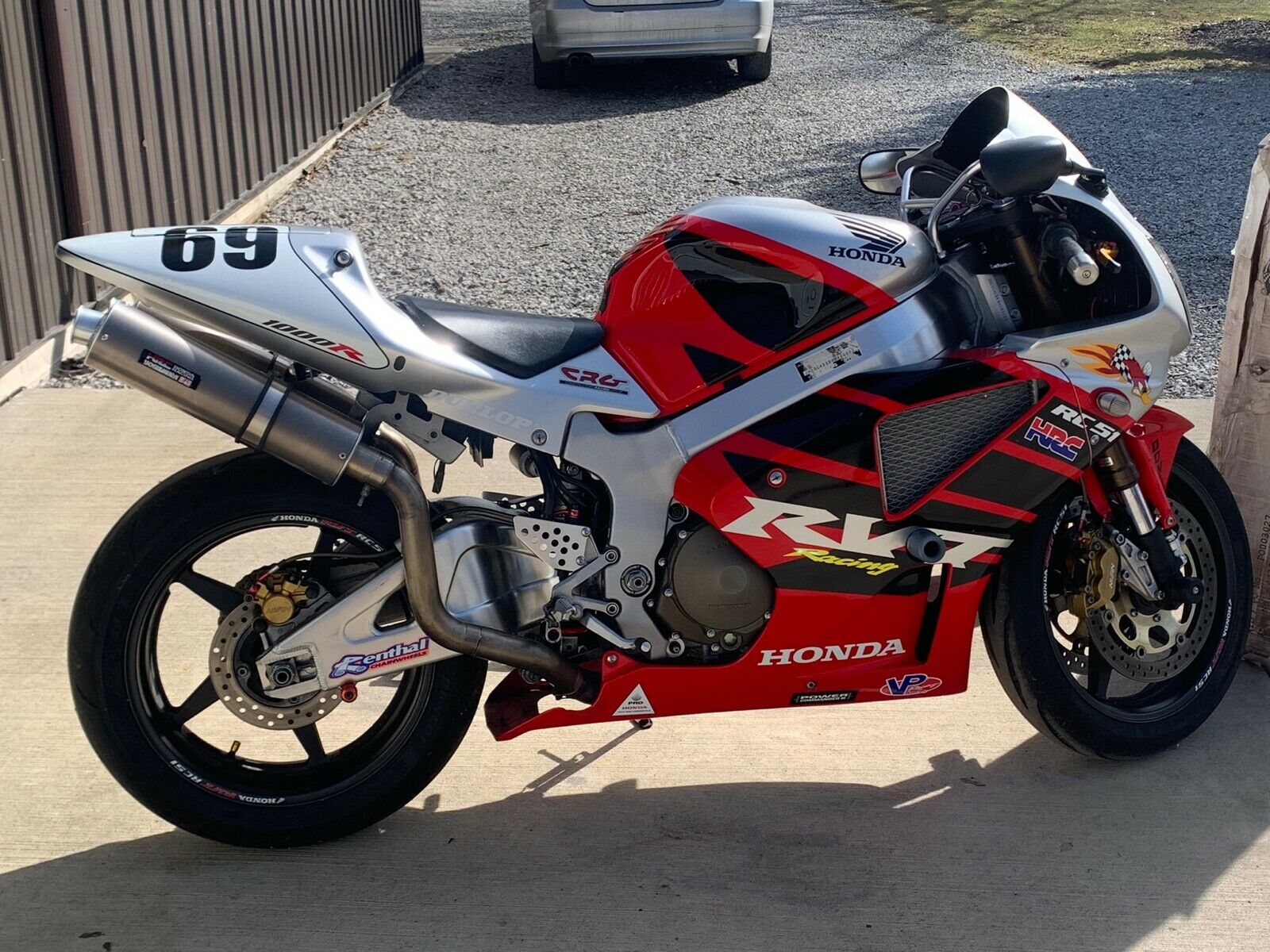 Location: Wooster, OH
Make: Honda
Model: RC51 SP 2
Engine Type: 2 cylinders
Exhaust: 2 Hi-Mount
Mileage: 2 6,149
Price: six 2 fiddy
Number of bikes list for sale in the auction: 2 (maybe)
Runs excellent and been stored in a heated shop. Based upon research done and speaking with two Honda dealerships, this bike is very likely the 2nd bike produced for the North American market! Performance upgrades and parts- Honda Yoshimura High Mount Pipes and Power Commander.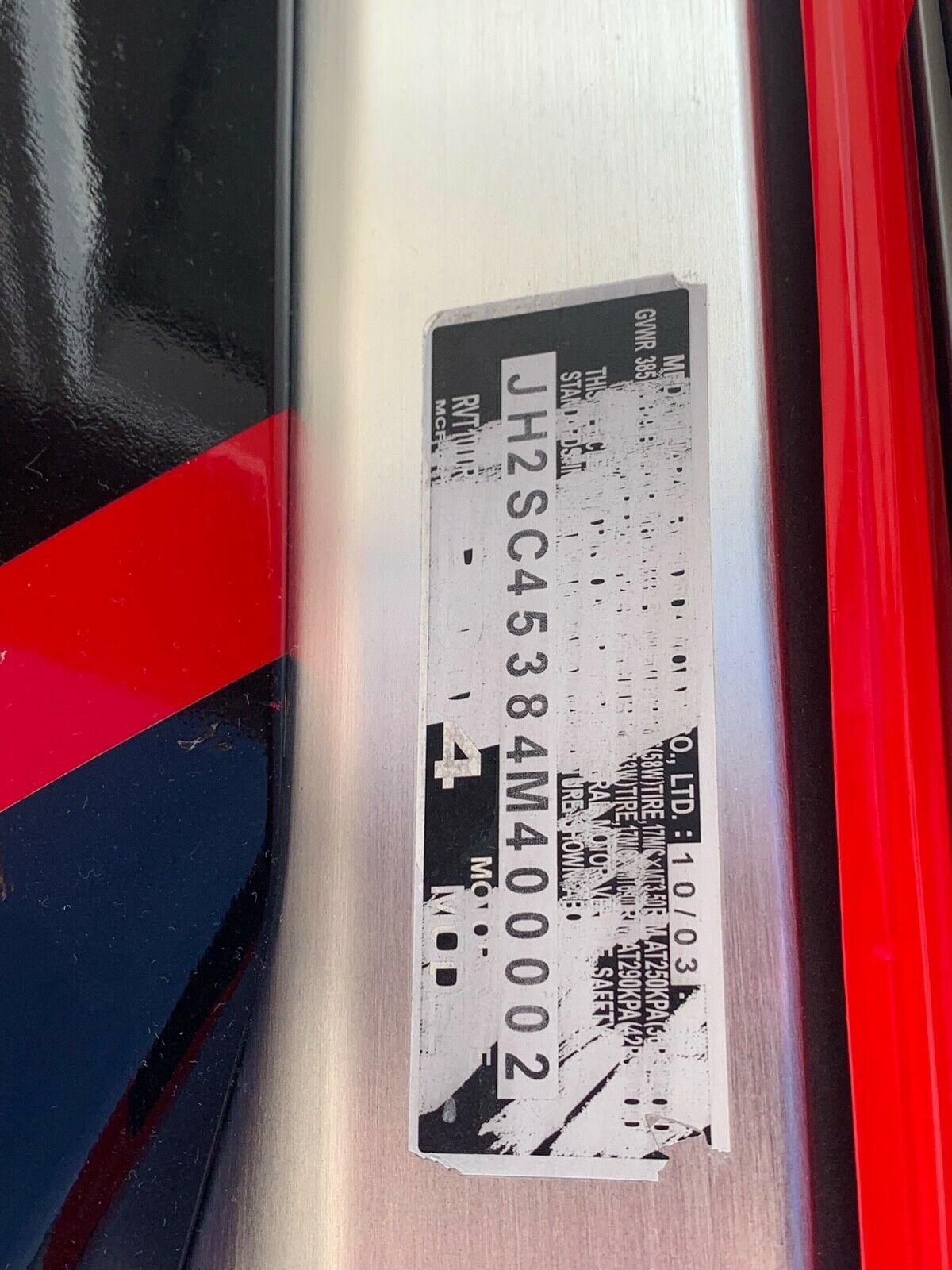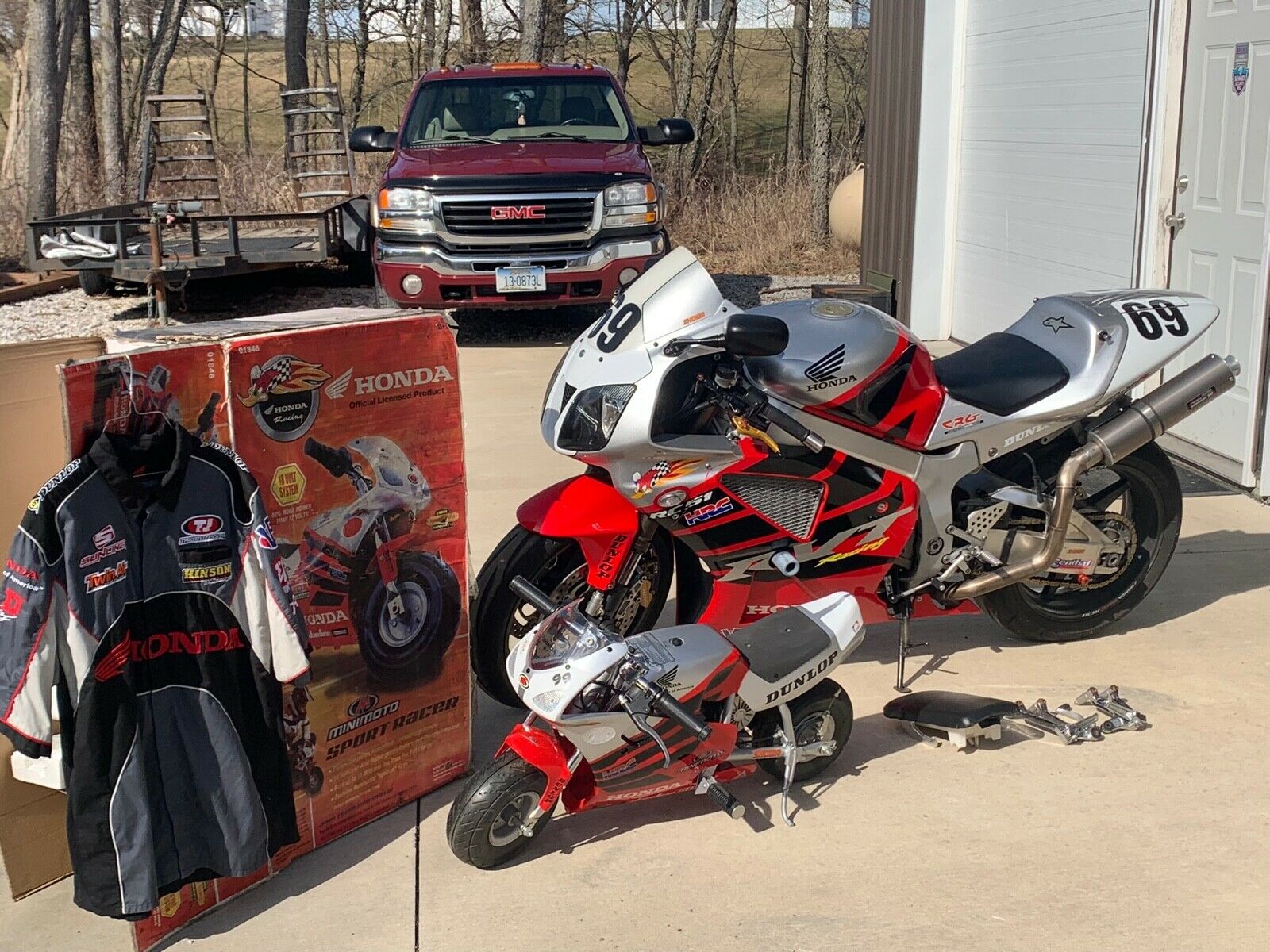 ---
Now that you've put your eyes on the full size and the Mini-Moto RC51 what are your thoughts? Oh! Did you notice my 2 themed intro? Just in case you skimmed over it- here are 2 tasty hi-mount exhaust pipes for your viewing pleasure.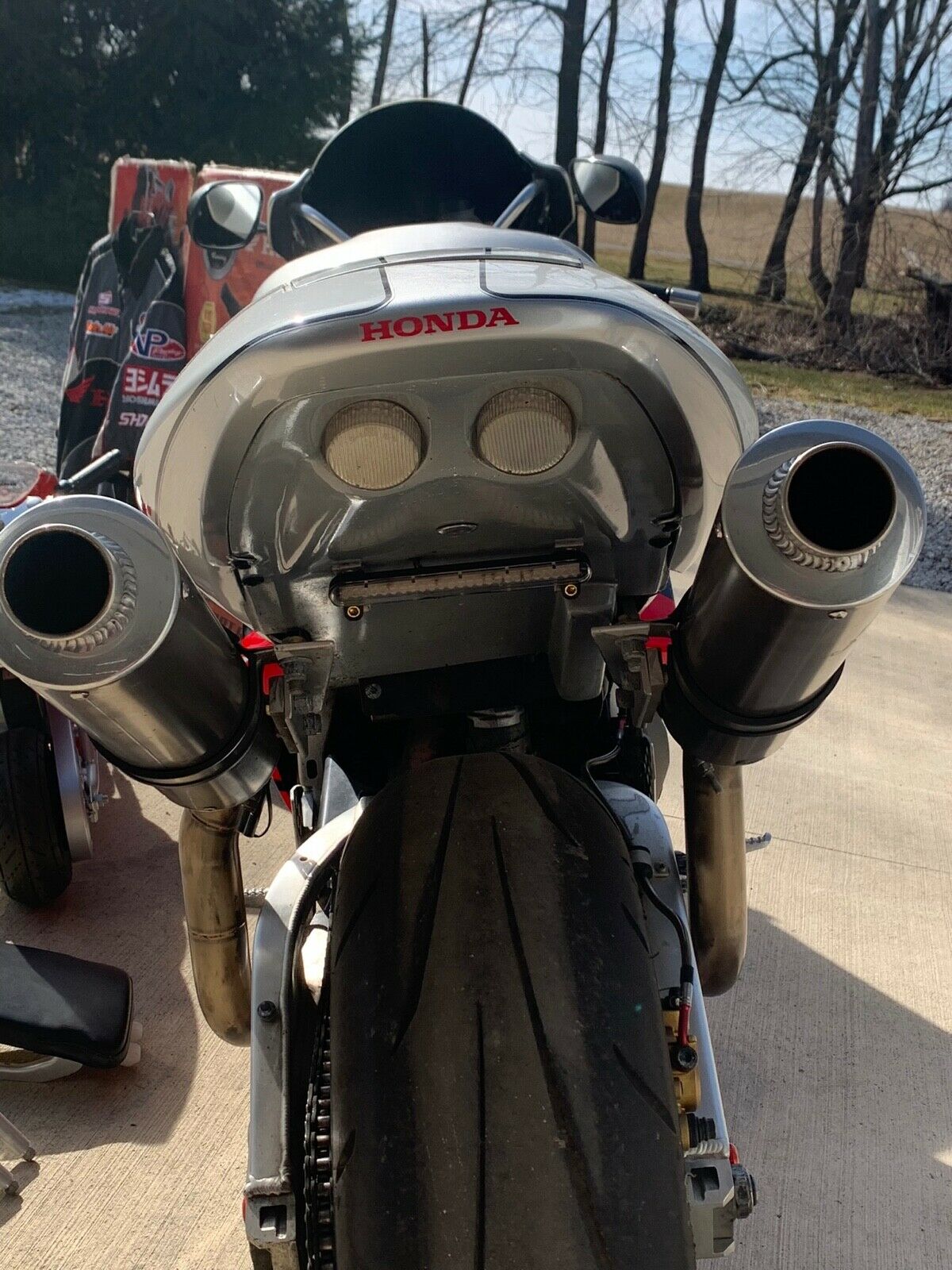 Did you feel like Matt Mladin looking at that photo? Too much? 🙂
All jokes aside- those are some tasty looking hi-mounts!
The seller doesn't say if the mini-moto and crue shirt are included, but one can only assume they are since they're pictured.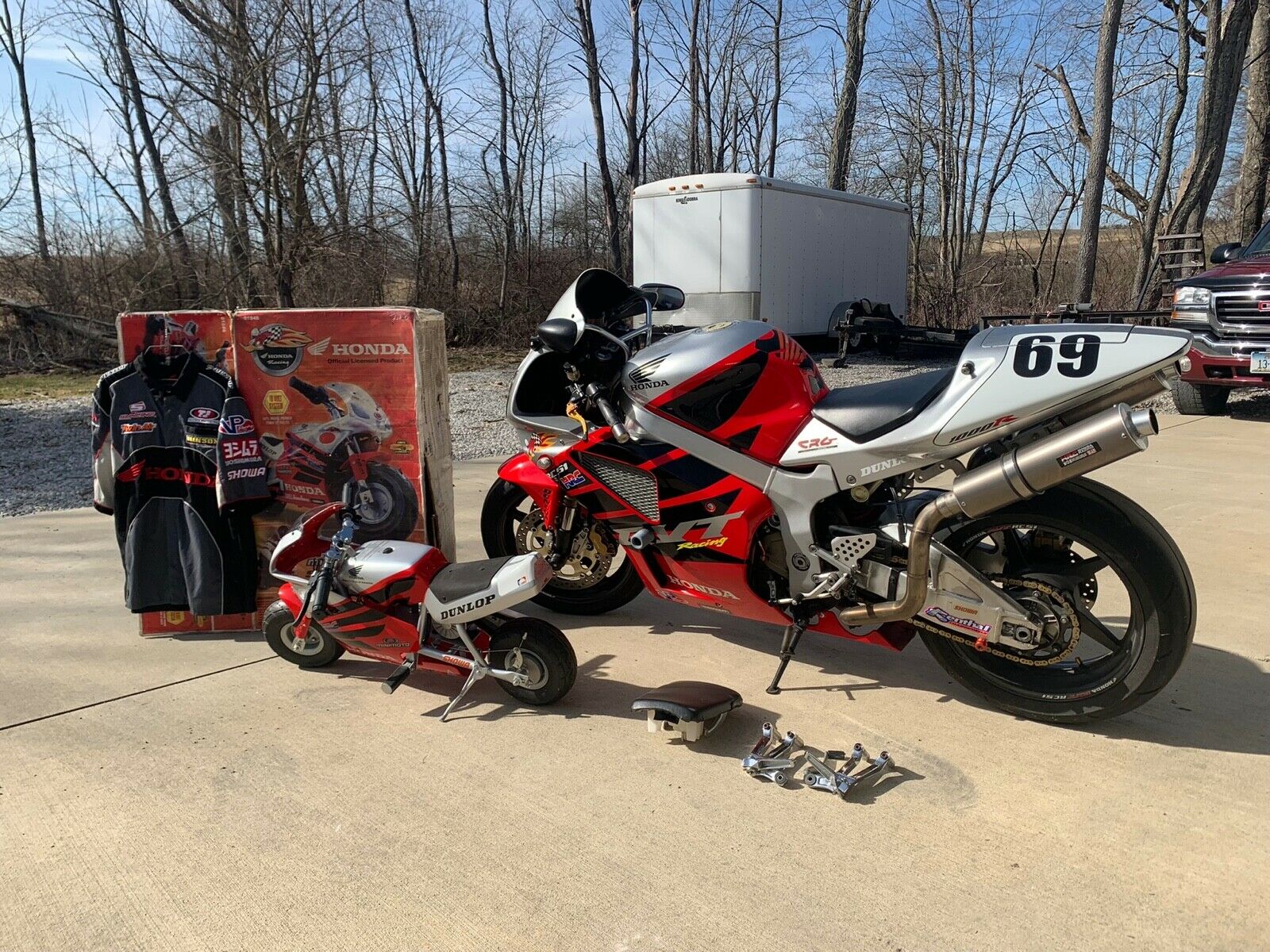 Admittedly, this RC is well used when compared to some of the other recent RSBFS.com RC posts, but the other recent posts can't lay claim to being the #2 RC51 produced in 2004. What's that worth to ya? If you answered "nothing!" then perhaps you could throw on the Merlyn Plumlee (RIP) shirt, crack open a cold snack and watch your toddler act a fool on the mini-moto.
If this RC51 tickles your fancy and the mini-moto puts a gleam in your little ones eye make the jump and place your bid!
Cheers!
Doug