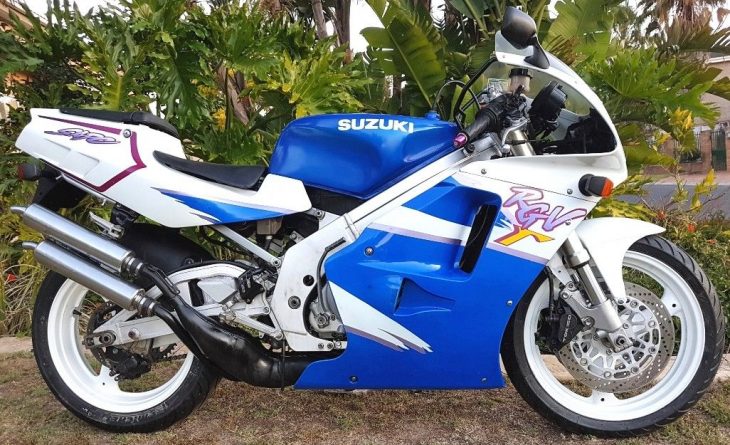 The waning light of the two-stroke era really brought out the best Japan had to offer, with a spate of lightweight 250cc road racers with DOT concessions that would pull the front wheel more or less at will. Suzuki's RGV250 v-twin topped the heap, with prodigious power, decent reliability and years of development to keep it as rideable as such a bike can be. It's no surprise that these engines powered Aprilia's world-beating 250s Grand Prix bikes of the era.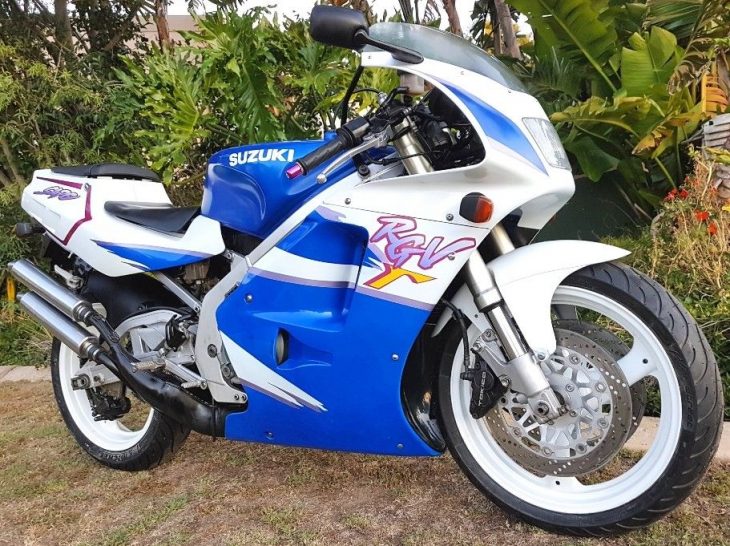 This 1995 Suzuki RGV250 Gamma is a South African-market bike, meaning it runs a de-restricted engine that pushes out the better part of 65 horsepower, almost none of which hits until about 7,000 RPM. The bike here is in impressive condition, and appears to be unchanged from stock.
The fairings show nicely, the stock expansion chambers are not rusty and the switchgear is clean.
From the eBay listing:
A great mint example of true collectors item.
This VJ22 has been kept in a private collection for the past eight years and has only done 1950 miles. The engine is as perfect as the day she left the factory.Tyres were replaced recently as the original factory tyres were starting to show signs of deterioration due to age.The factory original tool kit is included.
Worldwide shipping is available at competitive rates.
Shipping(insurance included) to all major ports in:
U.S. and Canada : $ 1 780
Europe : $ 1 550
Shipping from South Africa makes this RGV a steep proposition for anyone hoping to flip it, but as an addition to a collection or an occasional rider it's a nice mount.