Update 11.27.2017: SOLD! Congratulations to buyer and seller! -dc
Our buddy Greg at Deftone Cycles has a near-constant stream of gorgeous grey-market bikes come through his doors every year, from fairly standard JDM imports in excellent condition to some real unobtanium pieces that you have to be fast to catch. It's no surprise, then, that this super-rare 1987 Honda VFR750R RC30 from Greg's personal stash is both rare as dog feathers and in excellent shape.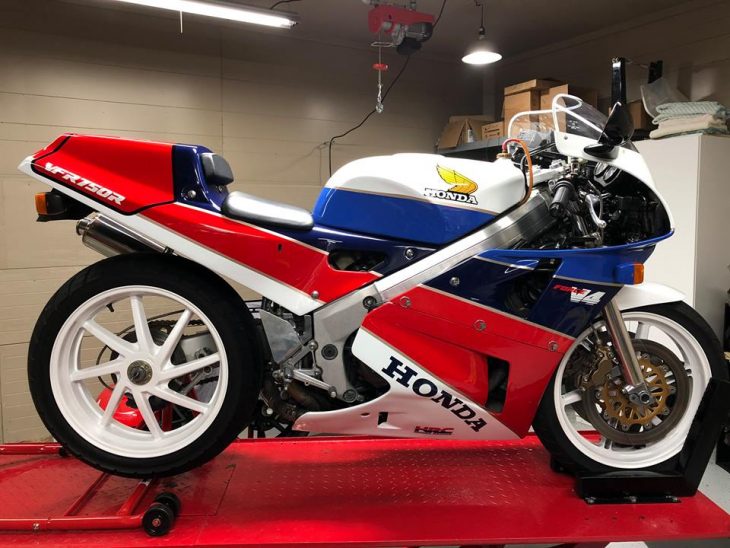 The bike really looks like it just rolled off the line, with almost no blemishes anywhere and a mirror shine on all of the bodywork despite having just under 15,000 miles on the clock. Greg says he bought it last December from the original Japanese owner.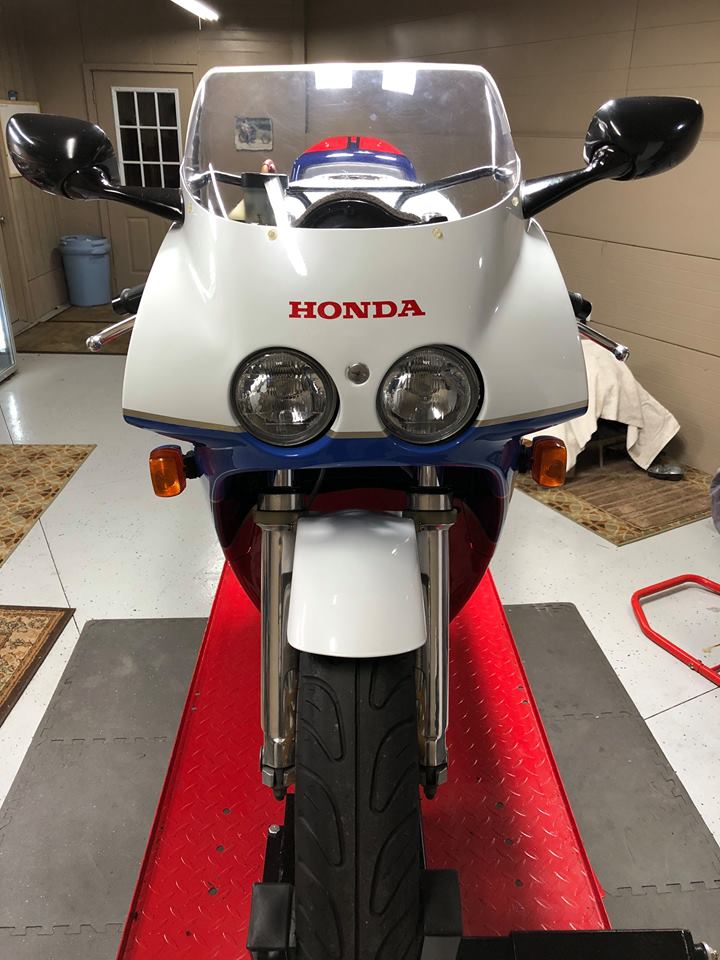 First year bikes like this one were in such demand that they were distributed to customers through a lottery, so whoever owned this bike was serious about making sure she got just what she wanted. As we mentioned, that care has resulted in a bike that is spotless on every surface, down to the chain and sprocket. Being a Japanese-market bike, its power is restricted to "just" 75 horses, though a few fairly simple mods can unleash the full complement. It can be distinguished from Euro-market bikes by its tiny twin headlights; the European bikes had much bigger units installed.
In Greg's own words:
1987 Honda VFR750R RC30 JDM
Purchased in Japan from original owner.
Imported into united states December of 2016.
Vin matching State of Ohio Title.
23299KM
Being sold out of my Personal Collection.
This is the first year of production. when produced the first bikes were only available to buyers via a ballot system in Japan.
Asking 28k OBO.
Contact Greg
deftonecycles@gmail.com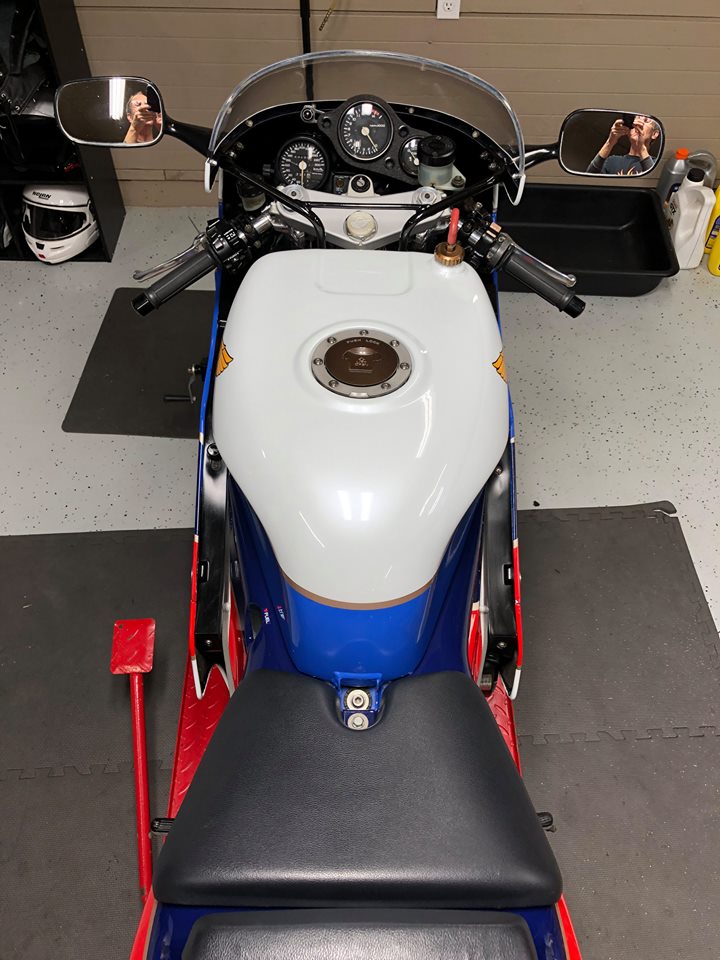 Greg is asking $28,000 or best offer for this near-perfect, all-original example of an iconic Honda racebike. He can be reached at the email address above with questions or inquiries.