Known as the ZX-7 in the United States and the ZXR750R in other markets, Kawasaki's answer to the 1990s class of 750cc superbikes came in a wide variety of specs over its 14-year production cycle, but the early race special bikes are the ones that truly capture imaginations. In 1993, Kawasaki churned out a few hundred nearly race-ready ZXR-750Rs marked with an 'M' model designation. Standard bikes were noted with an 'L.' What was not a big divide in nameplate signaled a huge difference in spec and performance.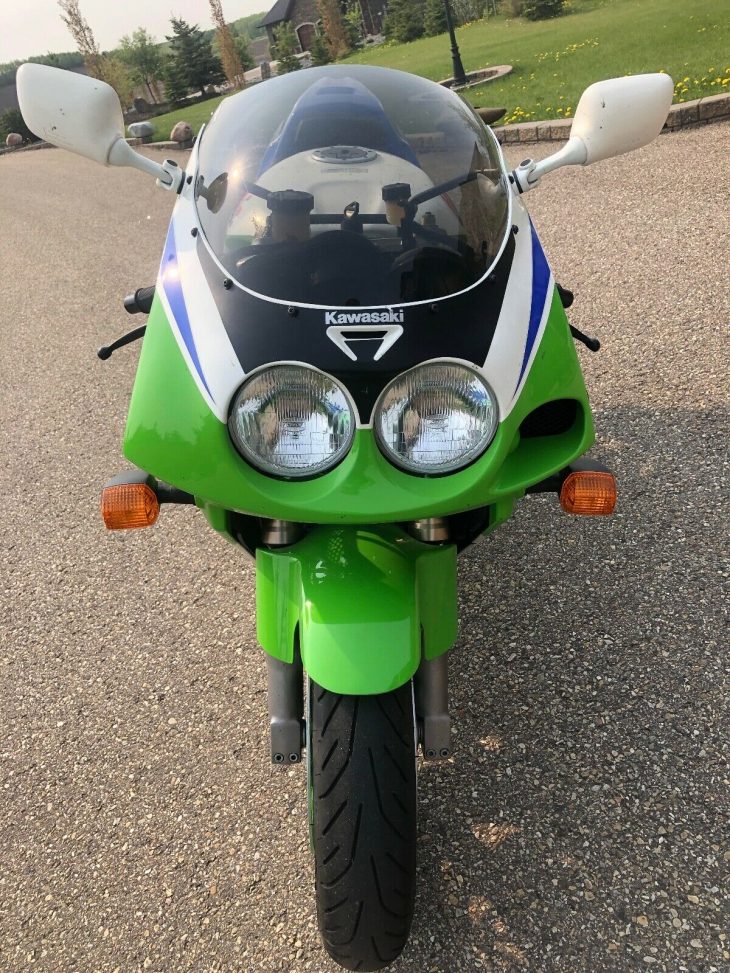 The M bikes rolled out of the factory with a rack of four 39mm flatslide carburetors, a slipper clutch, a close-ratio gearbox, fully adjustable suspension, no pillion post and an aluminum gas tank. Weight savings were something like 20 pounds over the standard street bikes and horsepower was up considerably, to 121 at the crank. While the run-of-the-mill models were sweet street machines with a hard edge when you wanted it, the M bikes made no concessions to comfort or ease of use.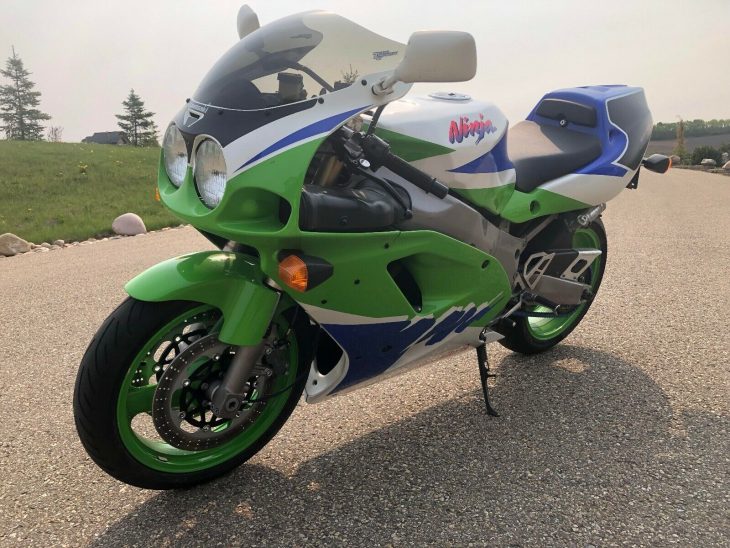 This 1993 Kawasaki ZXR750R M is in fantastic, well-maintained, one-owner condition. The clean and nearly mark-free bodywork belies the bike's 23,000 miles and all mechanical parts appear to be basically free of dirt and debris. The tires and brakes are new according to the seller, and the oil is said to look very good.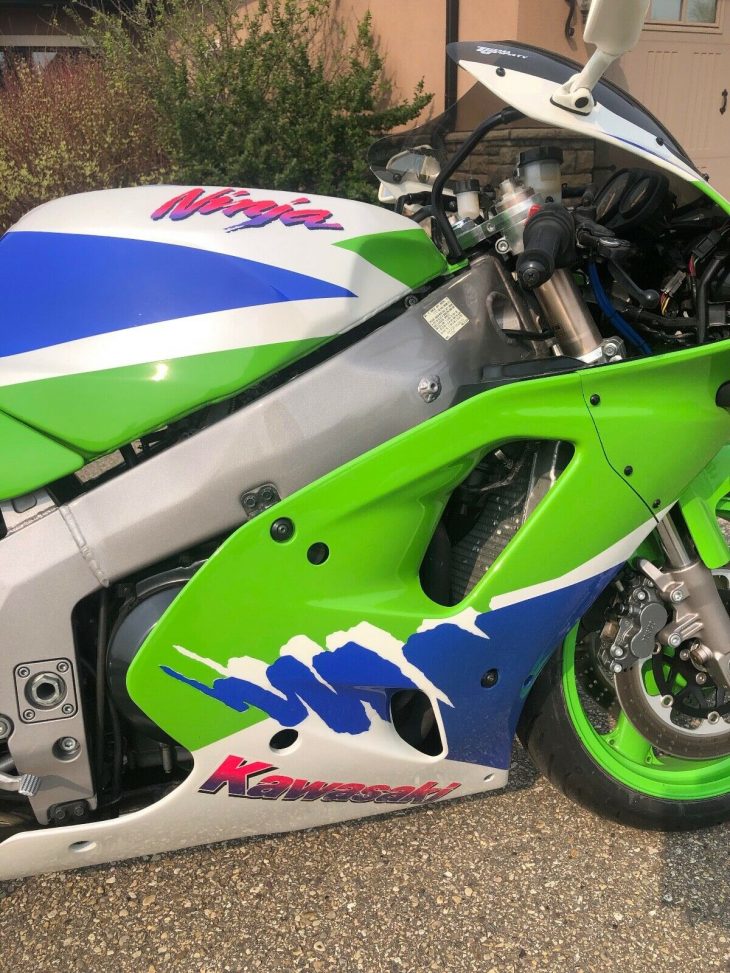 From the eBay listing:
This bike is one of few remaining kawasaki racing production model motorcycles. The rules for ama superbike racing during these years specified all manufacturers had to offer a production version of the bikes they intended to race. I think "homologation" was the term used to describe this process.
This motorcycle is the "m" version, not the normal "l" version which was the standard street bike offering. The "m" models had fully adjustable front and rear suspension components, 39mm flat slide carburetors, a close ratio transmission, a slipper clutch, an aluminum fuel tank, and no provisions for a passenger.

This bike needs nothing and speaks for itself all the way from front to back and has brand new tires and breaks and oil is clear as the day shines. Been serviced and owned by journeyman motorcycle mechanic since bought brand new in British Columbia Canada. The bike is just a piece of 1990s art for the sport bike worlds highest times and these bikes are rocketing in price as we all know and this is just the beginning. These bikes that are in this condition are getting sold for huge dollars and continue to rise and before you know it they will be doubled and tripled in price for everyone is importing them for profit and investment due too crashing market possibilities these will never loose there value for they are our generations dreams from the past that will never be forgotten. The rush and the feeling of rolling hard at 240 kph or 150 mph in the 90s can become and a reality and at the same time a serious Blue chip investment you can enjoy. I have 2 of them and a few other Japanese sport bikes I will be selling from my personal collection to make room and raise some funds to open my motorcycle shipping company I August. no chips in paint not damage no accidents just a beauty. Call me anytime for questions on the bike 4035508273 please refrain from asking my buy it now price just call we can discuss.
The warranty ran out in 1994 so the bike is being sold as is.

Bike is located in Red Deer Alberta Canada and is very easy to get across the border and tax international can deliver to your door or fly in to Calgary Alberta airport and ride home. Phone and talk to me before you bid to buy because there is no question asking and bargaining after auction ends. Please treat my auction properly and don't bid because your board and ask your wife first and don't bid by accident as I have seen ion the past.

Cheers Kyle Devereaux