Warning!
This post is in our archives. Links in this post have been updated to point to similar bikes available to bid on eBay.

Update 9.9.2019: This bike has SOLD! Congratulations to buyer and seller! -dc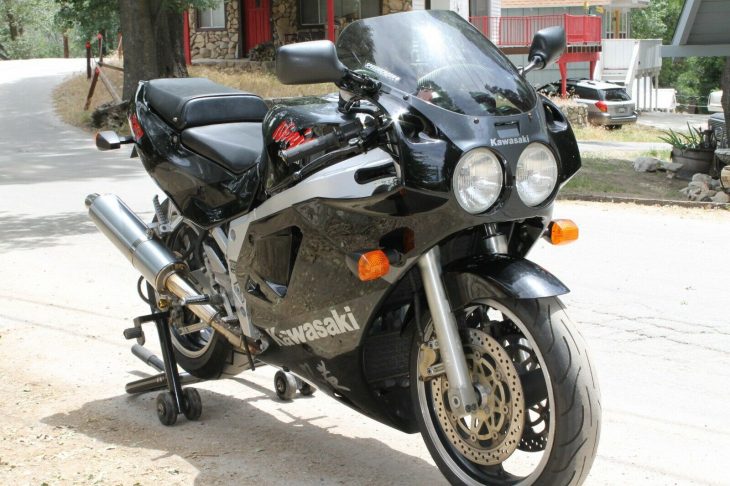 Every once in a while it's nice to see a clean, honest and awesome sportbike come across our screens that would be as comfortable as garage art as it would be on your morning commute and in the mountains, and this 1989 Kawasaki ZX-7 might just be that bike. It's not particularly rare, but it's an early iteration of a sporting icon and a link between Kawi's beastly GPzs from the 1980s to the modern Ninjas.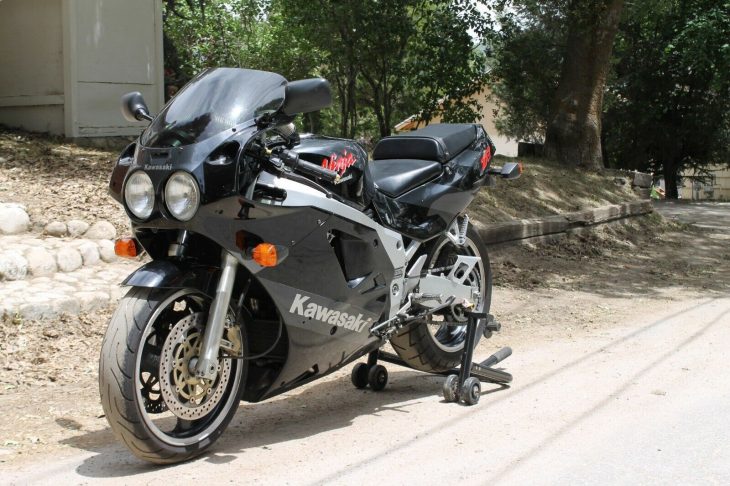 With the best part of 100 horsepower on tap and a reputation for being a sweet handling street bike, this early Ninja has a ton of upside for the right sportbike rider. We love that this bike is in the stealthy, classy black and silver color scheme. More often than not, we see these things with Kawasaki's trademark green and blue paintwork, but the black looks just as good and you don't see as many of them.
This 1989 Kawasaki ZX7 is mostly stock, but has a couple of modifications to aide rideability. There's an Ohlins shock and a 1990 ZX7 swingarm out back, along with titanium chain adjusters and the carbs have been jetted to cure the stock flat spot. Past that, it's as it left the nest.
From the eBay listing:
1989 ZX-7 up for sale in beautiful riders condition. No major damage other than a few normal road scratches from age. I ride this bike to work several times a week and it runs great, no issues, selling only to raise funds to purchase a house. Very rare Ohlins rear shock, upgrade to 90′ ZX7 swingarm, shorter suspension dogbones, new fork seals and chain. Factory Pro stage one jet kit. Stellar handling, braking and side to side transitions. I had an 07′ R1 awhile back and this bike is more fun. Would make a great addition to any collection or daily rider. Shipping at buyers expense but I will deliver for free if you live in SoCal. Or, if you live close contact me for a test ride.
YouTube link: https://youtu.be/t1Nggxx34VY

Price: $4,800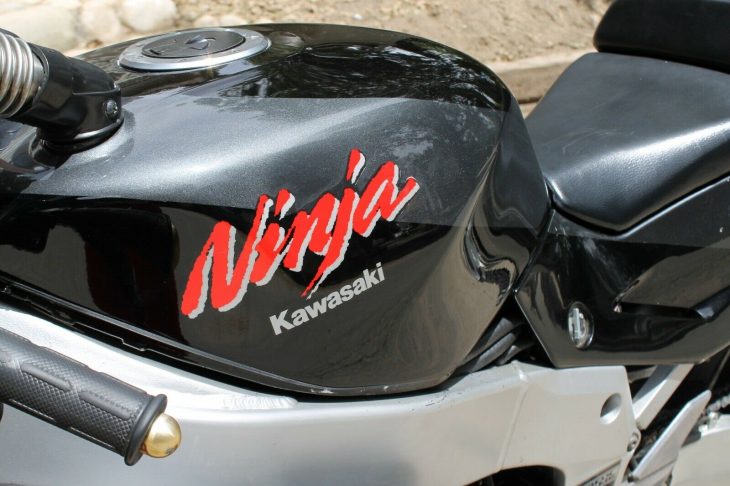 If you're looking for something to stick on track stands and ogle instead of enjoy on a backroad, this probably isn't your bike. The marks are mostly superficial, but lower-mileage and cosmetically perfect examples are out there. This bike should go to someone who will ride the hell out of it like Kawi intended.