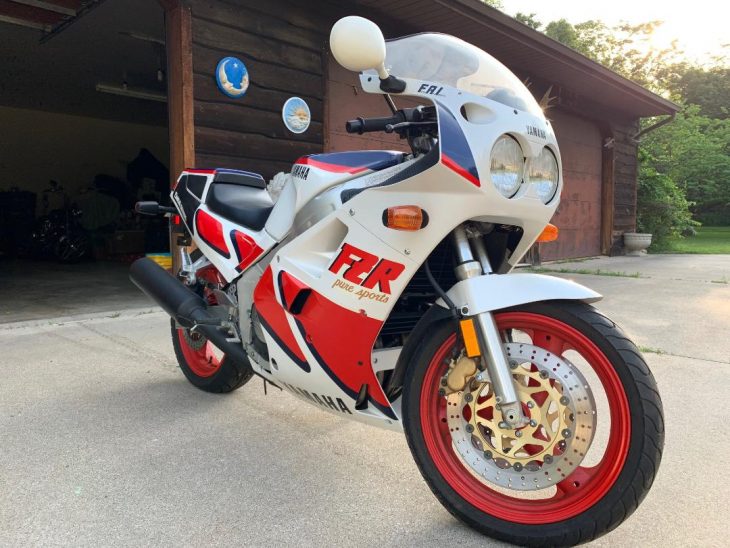 This 1987 Yamaha FZR750R is the result of a Herculean act of self-control, as it has remained entirely unmolested, unstarted and unridden for its entire 32-year life. For a bike with a sweet-handling Deltabox frame, state-of-the-art for the time handling and a smooth, reliable and hugely capable 750cc 20-valve Genesis inline four, we're not sure how that's possible. The odometer shows just 1.2 miles, which is low enough that they could have been accumulated over 32 years of moving the thing around.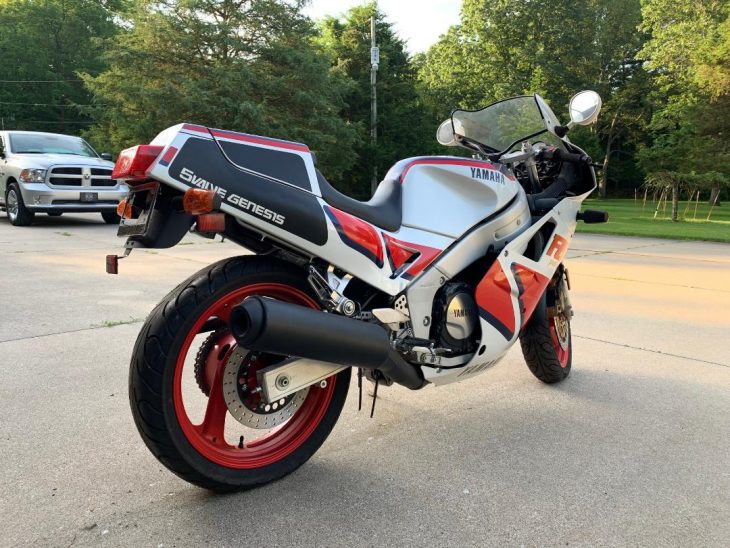 The 1987 Yamaha FZR750R is the middle kid, lighter than the all-conquering FZR1000, but slightly slower, but a slightly stouter mount for those who thought the 600 was a tad anemic. True to the rest of the line, the middleweight FZR was blessed with fluid and predictable handling to complement the superb engine. Early brakes apparently left something to be desired, though on a bike this pristine, we doubt that is a concern. Still, with 106 horses at the ready, this thing would be incredibly tempting to give a once-over and hit the road.
To add to the mystique, this bike is one of just 200 of its kind sent to the U.S. in 1987 to homologate the brand for the AMA Superbike series. Suffice it to say, with the scant mileage and low production, the chances of running across another any time in the near future are not good.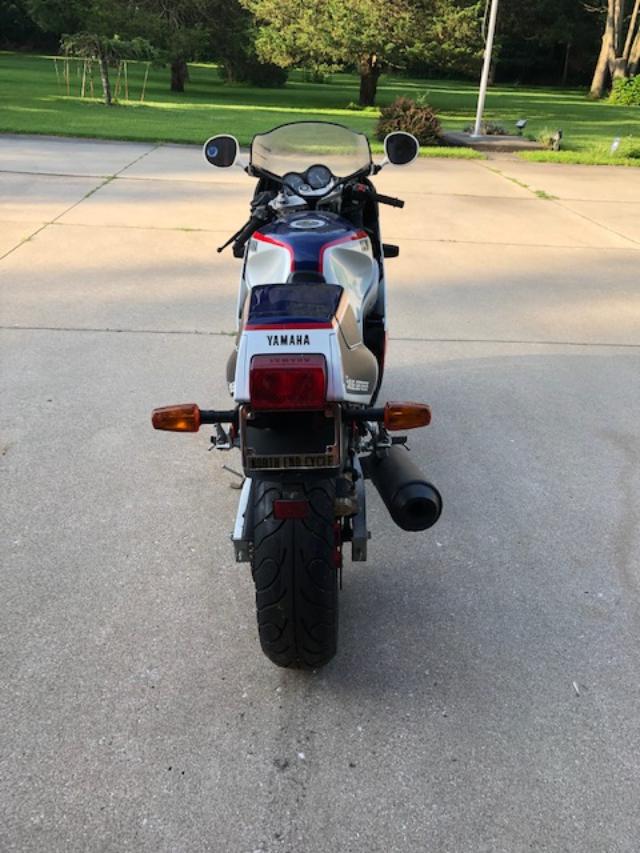 From the seller:
This is a Yamaha FZR750, one of only 200 made in 1987. Has never been ridden and kept in climate controlled storage for the last 30 years and is a beautiful collector piece. Everything is exactly the way it came from Japan. This bike is being sold as is as it has never been started. I have all paperwork, located in northern Indiana and can answer any questions.

Contact: Mark, 574-226-8333
Price: $18,000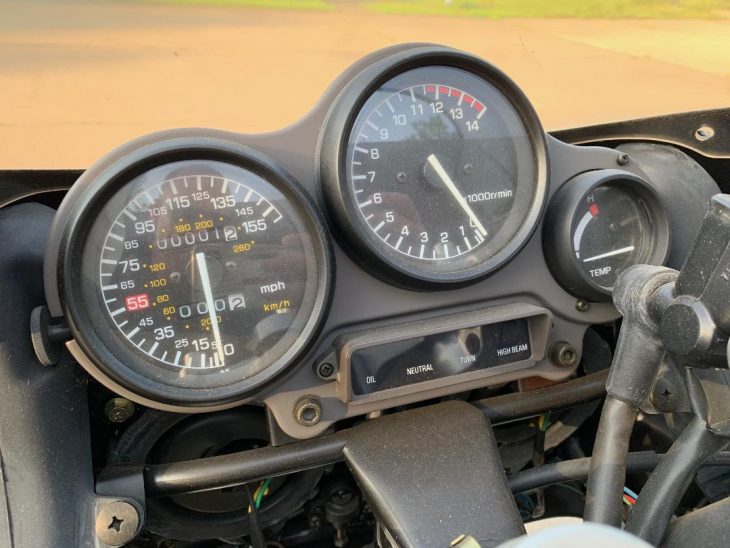 In part because it has never so much as fired up, the bike is being sold as-is. It is located in Northern Indiana at an $18,000 asking price.