Don't you all think I look pretty good on the VTR? Yup, I was ripping it up that day during the photo shoot . . . had on my new Joe Rocket suit and my custom Shoei lid along with my Miguel DuHamel custom gloves. Since none of you believed that, I will have you know I did rock a Joe Rocket suit and Shoei lid back in the day 🙂
You might be asking "Why did dipshit doug use a stock photo for this listing?" I have your answer- because old man Doug's' World Wide Web skills let him down on this one. I couldn't grab the auction site images and place them in a neat, story like fashion for your viewing pleasure :sadface:
However, since the RC51 and Nicky are forever synonymous- I have have a nice picture of Nicky for you to look at while viewing my write-up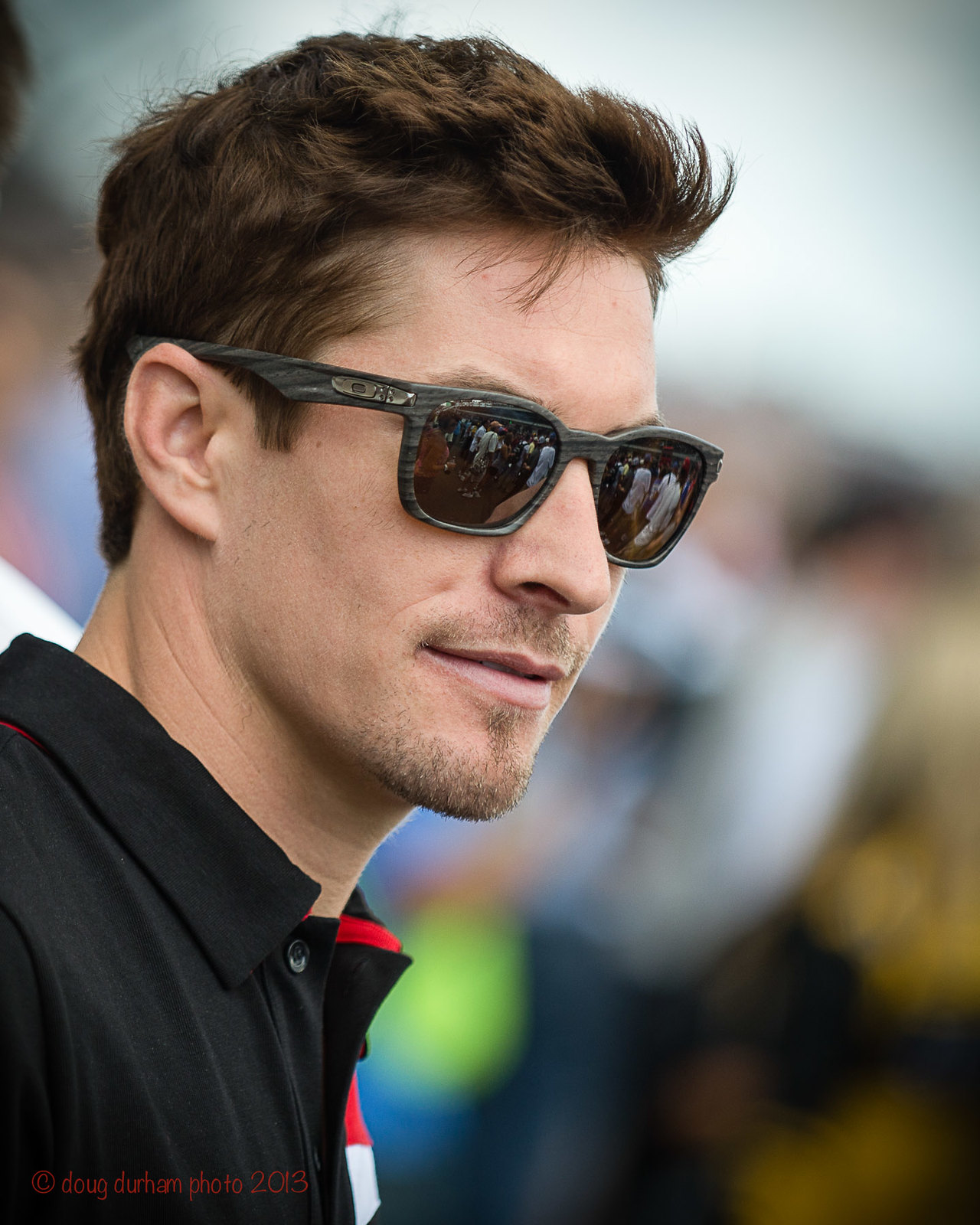 Location: Wheat Ridge, Colorado
Mileage: 10059
Price: $8,000 B.I.N.
From the seller:
THIS 2003 RC51 or RVT1000R SP2 IS IN AMAZING CONDITION MECHANICALLY, COSMETICALLY, AND SOUNDS MAGICAL NEVER BEEN CRASHED, SO NO CRASH DAMAGE. NO LOW SPEED LOW SIDES, NOTHING. MINOR BLEMISHED FROM NORMAL USE FOR NEARLY 19 YEARS, BUT SEROISLY AMAZING CONDITION. MILEAGE IN PIC IS ACTUAL(10,059), BUT MAY RIDE HER NOW AN THEN TO CHARGE BATTERY. HAS NEW REMUS REVOLUTION EXHAUST, DYNO MAPPED POWER COMMANDER, PAIR MOD, FLAPPER MOD, FLUSH MOUNT TURN SIGNALS, 520 CHAIN & SPROCKET CONVERSION, UNDERTAIL, AND MORE. ALSO HAVE STOCK EXHAUST AND TURN SIGNALS, ETC THAT GO WITH IT. INCLUDES BINDER WITH PICS WHEN NEW, AS WELL AS WHEN MODS WERE DONE. ALSO FACTORY SERVICE MANUAL. THIS BIKE IS A PLEASURE TO RIDE. BRAND NEW MICHELIN PILOT POWER 2CT FRONT AND BACK, NEW HONDA FRONT AND REAR BRAKE PADS, COOLANT AND BRAKE FLUID FLUSHED AND REPLACED, OIL AND FILTER JUST CHANGED, BRAND NEW HONDA IN TANK FUEL PUMP, AND ,MORE I HAVE FORGOTTEN. THERE ARE NO ISSUES WITH THIS BIKE!! I WILL NOT SELL TO STUNTERS OR ANYONE ELSE THAT WON'T TAKE CARE OF HER. PLEASE DON'T BID IF THAT IS YOU! NOT KIDDING. I DO NOT WANT TO SELL, DO NOT HAVE TO SELL, BUT HEALTH DOES NOT ALLOW ME TO RIDE A SPORTBIKE ANY LONGER. IS IN DENVER, CO. I WILL ASSIST WITH SHIPPING AS FAR AS DELIVERING TO YOUR SHIPPER IN THE DENVER METRO AREA ONLY. ANY AND ALL PAYMENT METHODS BESIDES CASH WILL CLEAR MY BANK BEFORE VEHICLE OR TITLE ARE RELEASED.IVE BEEN BUYING AND SELLING ON EBAY SINCE 2003. NO NEGATIVE FEEDBACK. THIS IS NOT A BUSINESS. JUST MY PERSONAL STUFF. SO DON'T EXPECT ME TO ACT LIKE ONE. COME TAKE A LOOK AT THE BIKE IN PERSON. I HAVE NO ISSUES WITH THAT. OR HAVE A MECHANIC COME LOOK. IT IS WHAT IT IS.
There you have it- the inexperienced and throttle junkies need not apply! Oh no, no, no . . . this one has been reserved for a select few. Is this one reserved for you? Are you up for the 135 ponies this DooKattee Killer serves up? Can you still fit into your old Nicky/Joe Rocket 1 piece suit? That last question rules me out because I'm sure I'd pop the zipper and look like a potato on tooth pics! Lord help me.
Again, my apologies for lacking the proper picture skill set and for rambling on about Nicky, Joe, zippers and tooth pics, but the boss has a word count rule or minimum something or other we have to follow- Pfffft!
You'll need to click the hot link (above) in order flush your mind of the image of me with a busted zipper. Trust me, it's well worth a look. It's a nice RC with a really nice Remus exhaust system installed.
Don't delay because this BIN ends in 1 day and a few hours.
Go on now and Git!
Cheers!
dd