KTM started to transition their flagship to a racing-only model in 2011, packing everything a superstock racer could want and leaving all the DOT equipment behind.  Here's a rare un-used 2012 on showroom display in Oceanside, CA.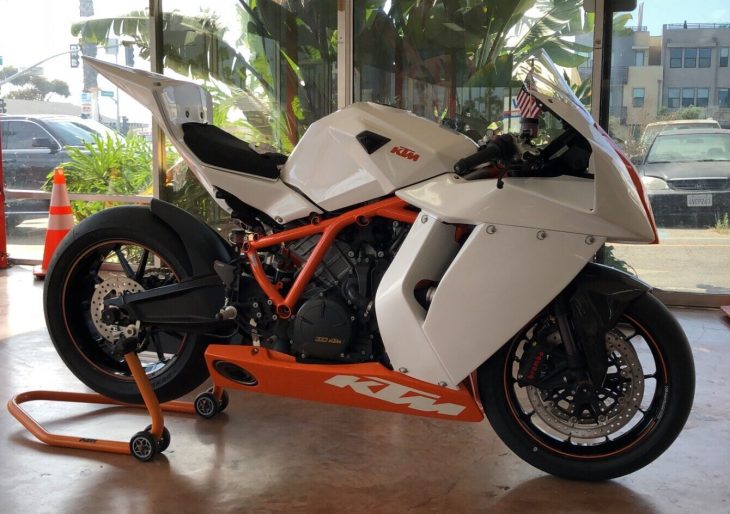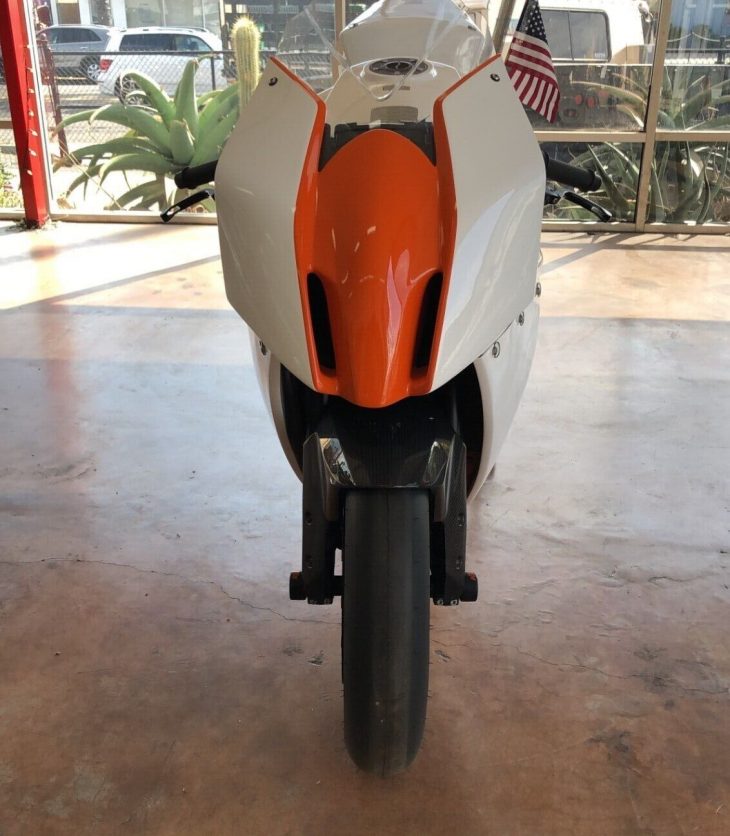 Starting in the engine bay, the proven 75-degree twin has flowed heads to accompany its four cams and four valves per cylinder.  Titanium intake valves, diamond-like coating on the cam followers and Keihin fuel injection make for a reliable 177 hp.  The underslung Akropovic exhaust is all titanium, but hidden in the knife-edged fairing.  WP dampers are all around including the steering damper, with 43mm inverted forks sporting a nitride coating, which is also used on the shaft of the monoshock.  Brembo brakes and Marchesini forged wheels keep a low profile in black, but are the best available.  The swingarm height is adjustable, along with rider adjustments for handlebars, footpegs, and seat height.  Racetrack requirements like slipper clutch, quickshifter and GP shift pattern are also on board.
Not much to say about the motorbike-porn condition, and though the dash isn't shown powered up the bike appears un-ridden.  Just a two-liner in the eBay auction –
2012 KTM RC8R FACTORY RACE BIKE. BRAND NEW, ZERO MILES, STILL ON MSO.

ONLY 100 OF THESE BIKES MADE AND PROBABLY ONLY ONE LEFT WITH ZERO MILES!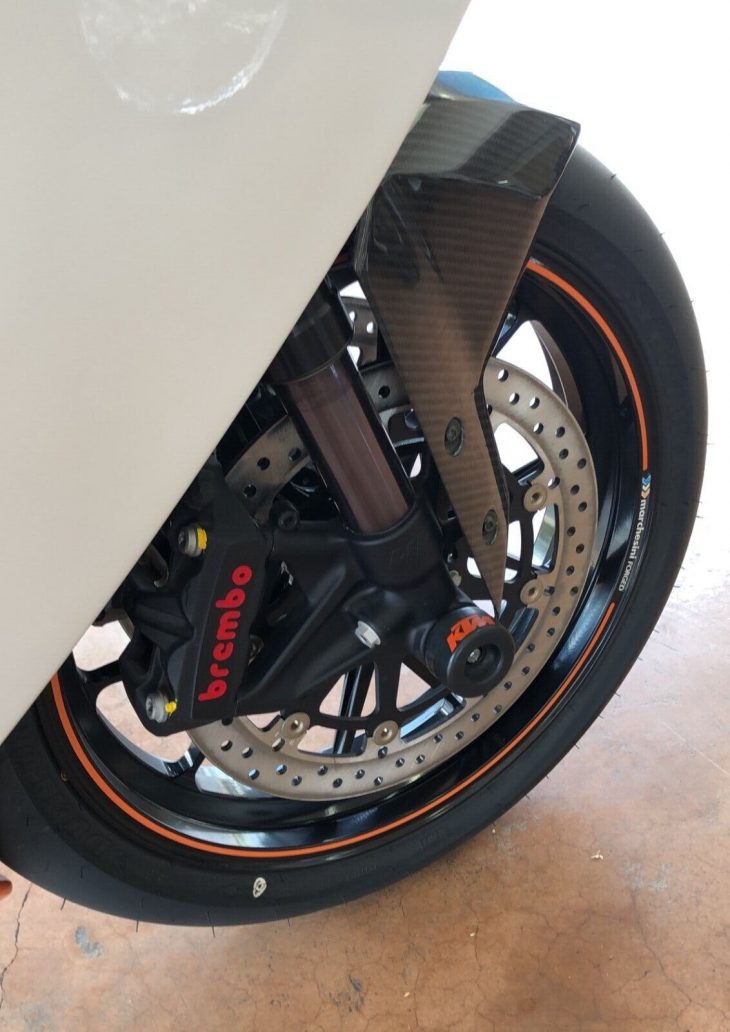 Either by design or anticipating competition rules, the race-spec KTM lacks traction control and ABS, and pre-dates the latest multi-gyro systems.  Nothing a pro racer would want, but track day or thunderbike entrants will have to listen to the more conservative voice in their helmet.  Any racing presumes the bike will be ridden, though a continued display career is a distinct possibility.
-donn