With the introduction of the 851 in 1987, Ducati fired a shot across the bow of World SBK racing. They were in it to win it. And like biblical clockwork, the 851 begat the 888, which paved the way for the revolutionary 916. The 916 grew in capacity to 996cc, and ultimately to 998cc to fully extract the edges of the WSBK rulebook. And domination ensued. From Raymond Roche to Doug Polen, Troy Corser to the great Carl Fogarty, and Foggy's replacement rider after injury Troy Bayliss, some of the greats have ridden – and won – for the Bologna factory. But it is the 3 championships and 52 races won by that last Ducati rider mentioned – Troy Bayliss – that are celebrated with the 998S Bayliss Limited Edition pictured here.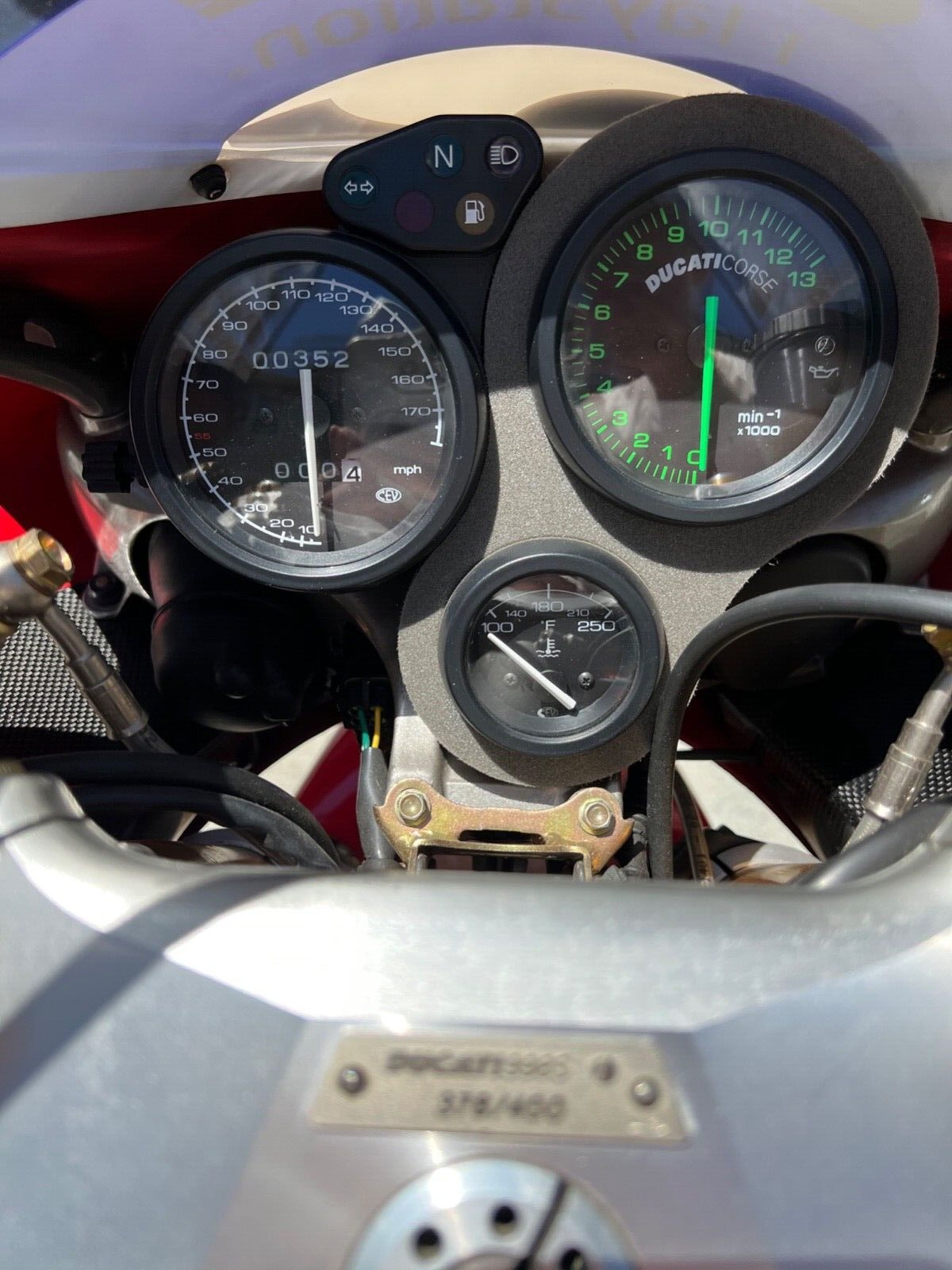 Like all motorcycles produced for a global audience, the US-based Bayliss 998S was different than the Canadian or European deliveries. Some of this was down to components such as a speedometer calibrated in MPH instead of KPH, and different countries have different requirements in terms of headlights, taillights, turn signals and noise and emissions limits. But the BIG difference with the US model when it came to the Bayliss (as well as the same year Bostrom replica) was power output. While the US managed with the standard 998 motor rated for an estimated 125 HP, other markets received the 996R spec motor, with deep sump and approximately 10 HP more. US bikes received more carbon fiber throughout. Model runs were limited to 400 units.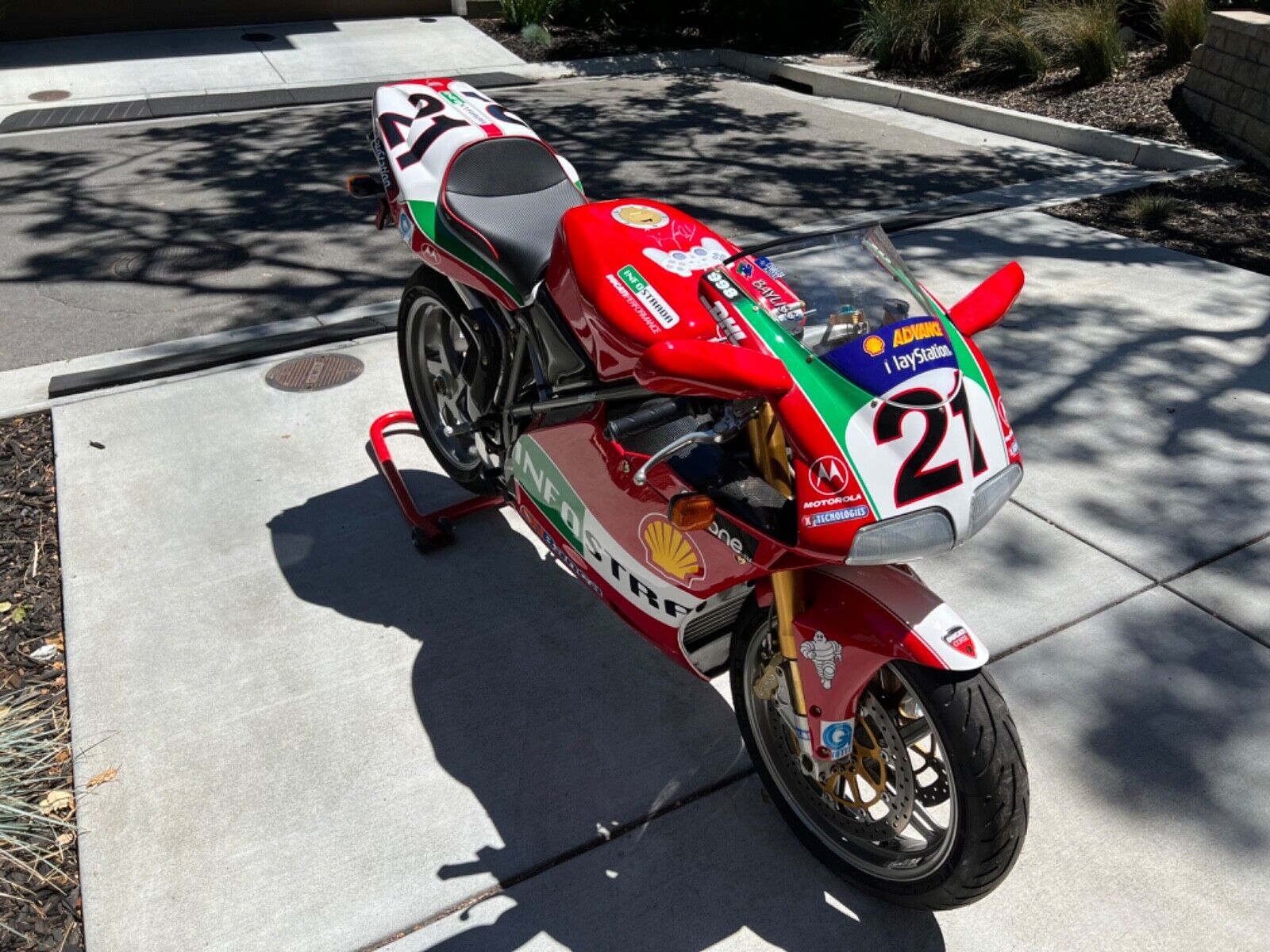 From the seller:
Ducati Bayliss 988S issue 375/400 (Canadian 998R Dump Sump Engine), Full Termignoni Race System, Aluminum Water Tank, Original Ducati CORSA Carbon Fiber Air Ducks, Chain Guard, Rear Tire Shield, Cog Shield, Side panels, Front Grill Carbon and Race water pipes. Corbin Race Seat, Original bike dust cover, manuals, service books and Bayliss Plaque.

MINT CONDITION
How the totals are calculated:
Title collection fee: $60.00
Escrow fee: $244.75
Buyer price: $27,804.75
Today's example is listed as #375 of 400, but that is difficult to see in the pictures provided. The seller does include a shot of the commemorative plaque that came with these Limited Edition model bikes. The wild part here is the reported mileage is even lower than the edition number, at 352. That puts this in rare territory indeed, as this livery/combination was already restricted in terms of units produced, making a low miles example a rare example of a rare breed. That seems to be reflected in the asking price. We know prices are edging upwards on the 916/996/998 series overall, so a special edition brings with it even more cachet and value. Check out all of the details here, and Good Luck!!
MI