This auction ended early, before we could post – but we are sharing the the content for our avid readers. Just goes to show that the best rare bikes can go quickly! – MI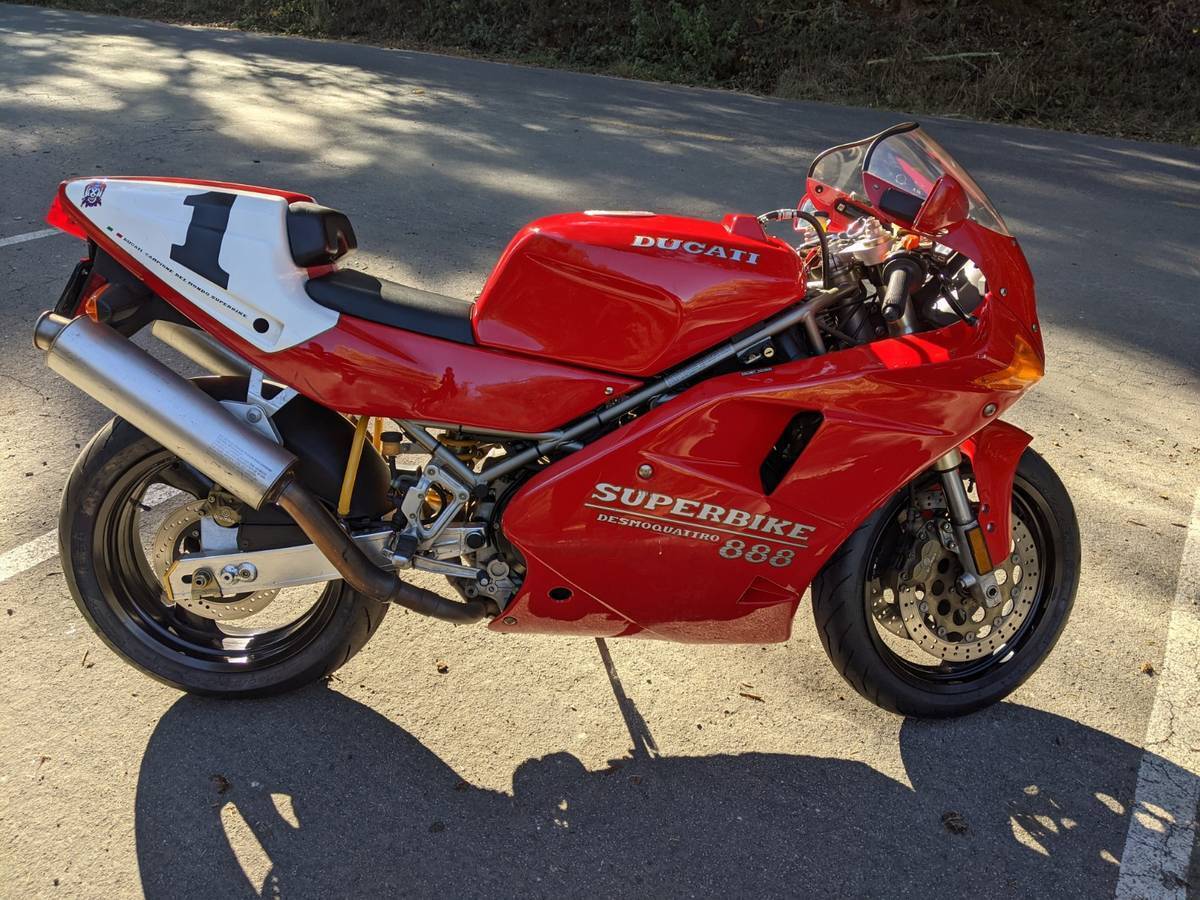 It's red. It has low miles and in great looking condition. It has the "I'm #1" plate boldly emblazoned on the tail. And it's a 888cc, four valve, fuel injected, liquid cooled Ducati from the era when they owned WSBK Superbike racing. Did I mention that it is rare and one of the more collectable Ducatis? Yeah, it's all that.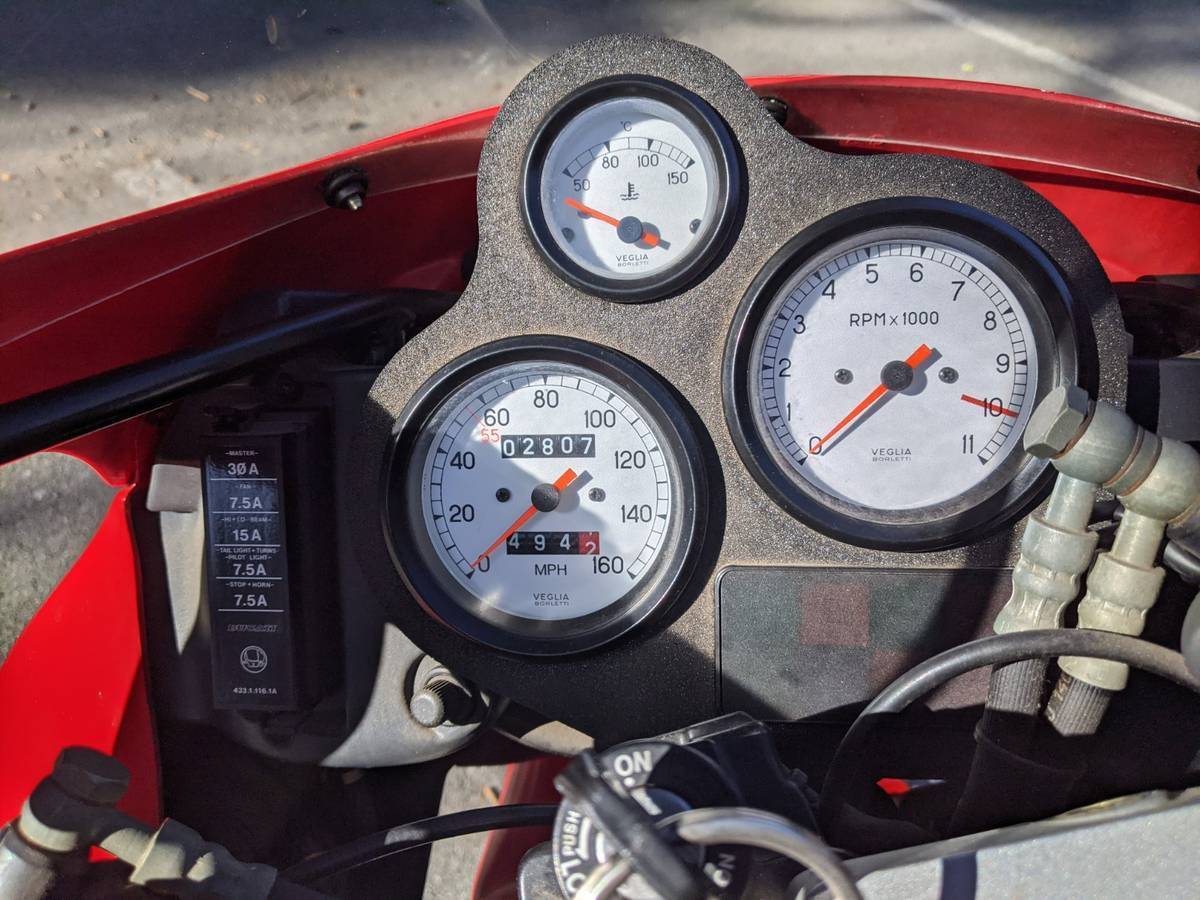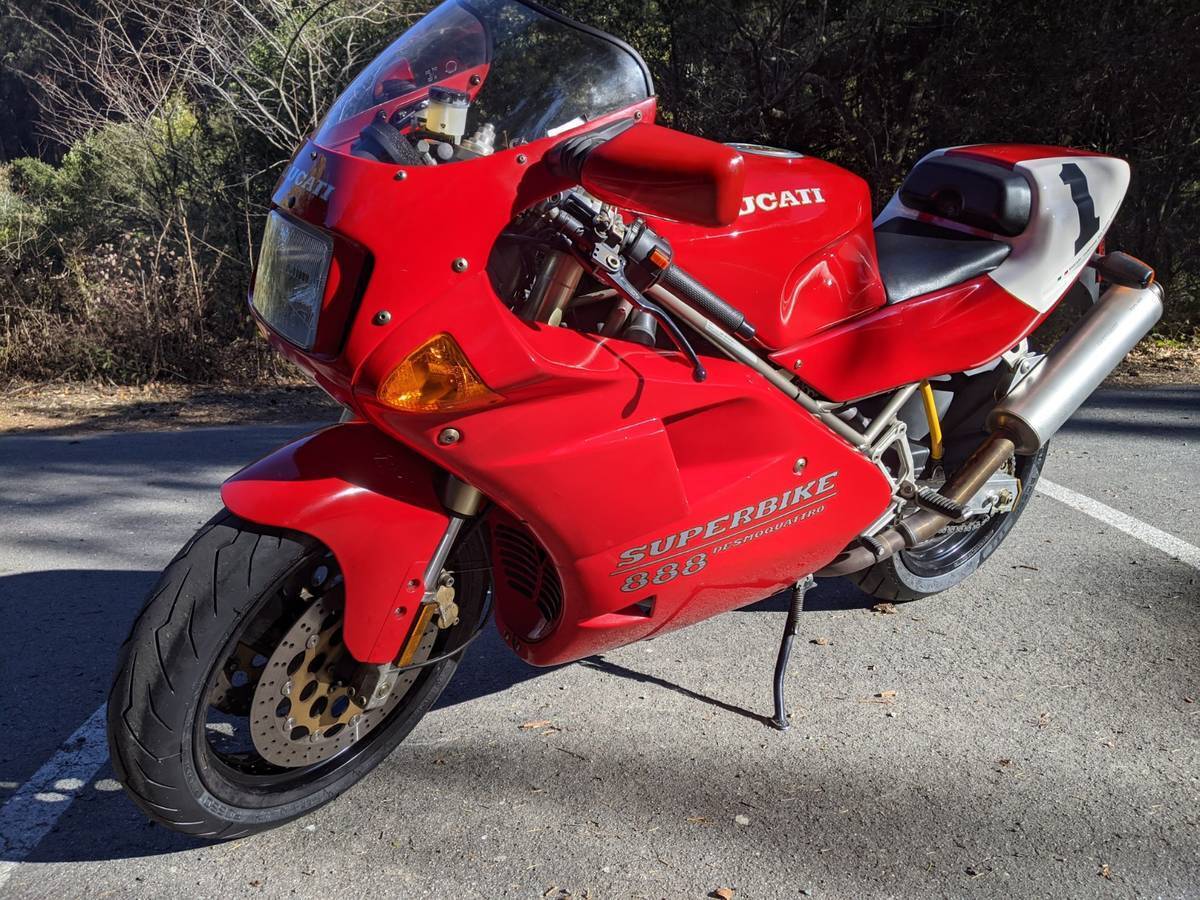 The mighty Ducati 888 was a serious homologation machine – on many fronts. Born of the ground breaking 851, the motive power behind the 888 was an evolution of the previous desmoquattro. In fact, the entire 888 was a subtle evolution of the world-beating 851, ensuring maximum performance on the racetrack. As such the 888 was offered as a street bike for homologation purposes – but in several different forms. The SPO that we see here today was offered specifically for the North American market, as Ducati eyed a dominance of the US in addition to owning the high-speed circuits of Europe.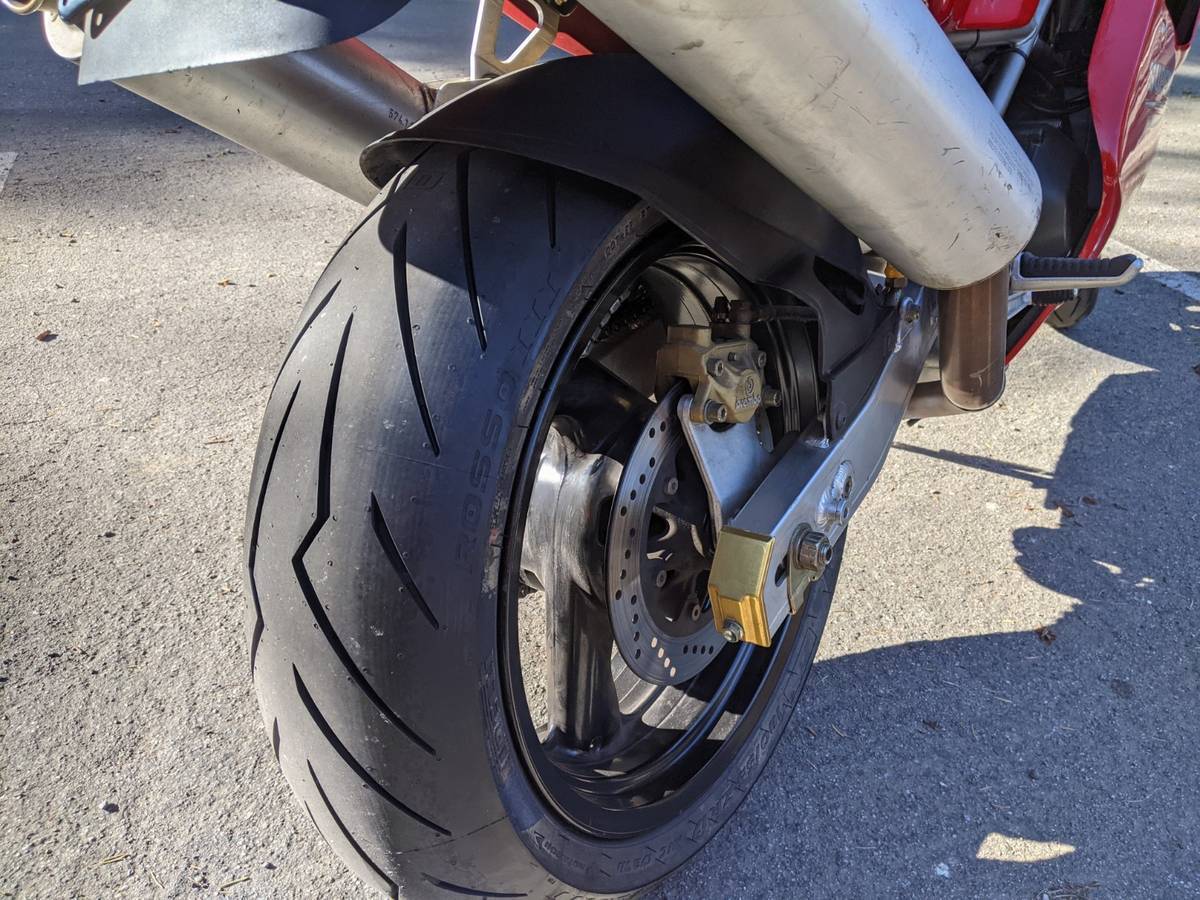 From the seller:
1993 DUCATI 888 SPO, Rare limited Import, only Approx. 150 were imported into the USA, according to personnel at Ducati USA, all 1993 888 imported were SPO's. Bike is all stock , no modifications. Bike was stored for 10 years between 2010 & 2020, with original owner putting 2786 miles on it. In Nov 2020, bike received a $2k full service at Desmo sports in SF California, including New Cam belts, oil & filters, new front and rear Rossi 2 tires, Battery, plugs, replaced coolant, new rear shock damper, front brake switch, rebuilt clutch slave cylinder, and all Misc gaskets and seals needed. Bike has since been on Display unused in San Jose California , where it is located. The bike is showing slightly over 2800 miles and is in great condition for a 27 year old bike, but has usual small marks and scratches from display and its age. It has a clear California title, and comes with original tool kit and owners Manual.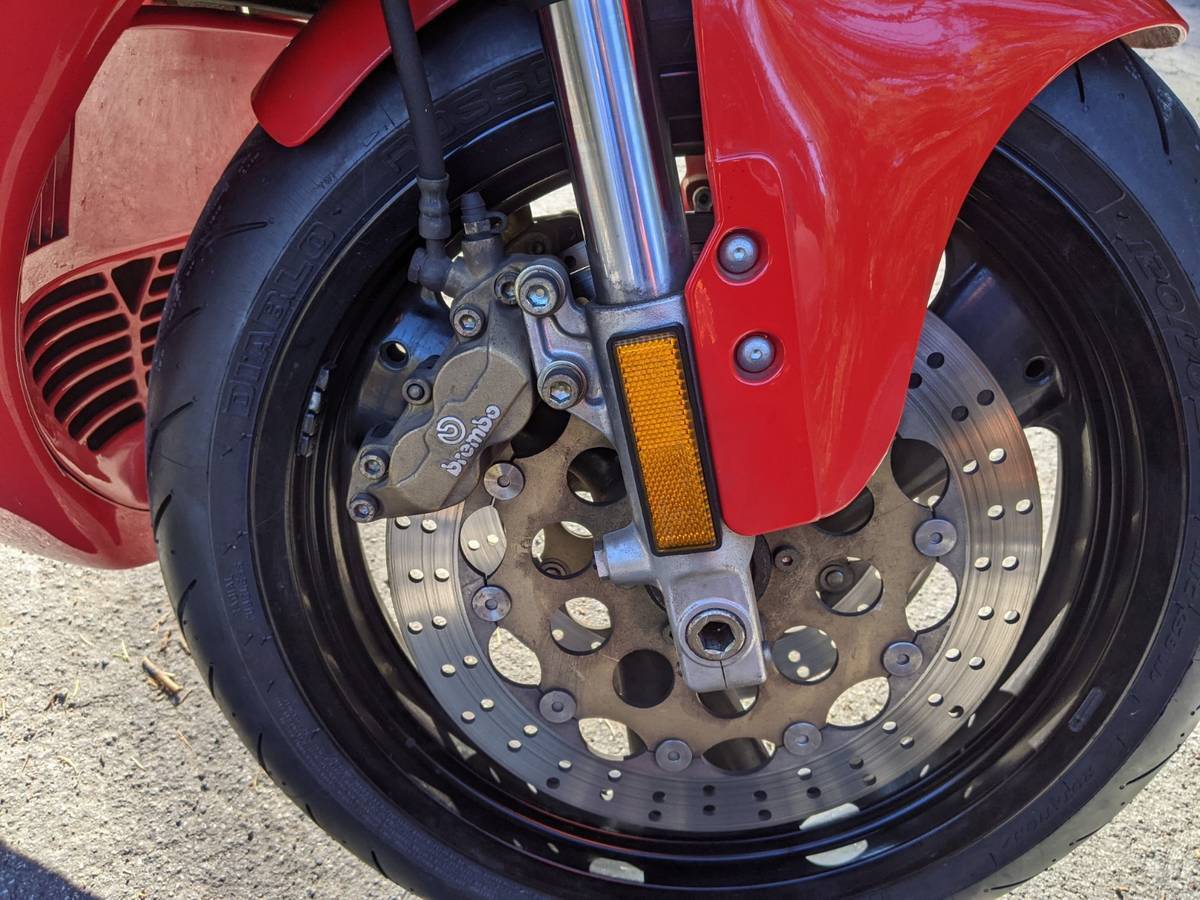 The opportunity to own a bone stock 888 SPO with fewer than 3,000 miles does not come often. This bike has seen a full maintenance refit only 2 years ago, and has been sitting idle since by way of a display model. It is based in sunny California, not that the abundance of riding days has added anything to the mileage tally. Nearly 30 years on the big triple 8 continues to impress with its classic silhouette, booming exhaust note, exceptional brakes and vaunted chassis stability. This one is not cheap (BIN is set at $22.5), but we don't see them like this often. Check out all of the details here, and Good Luck!!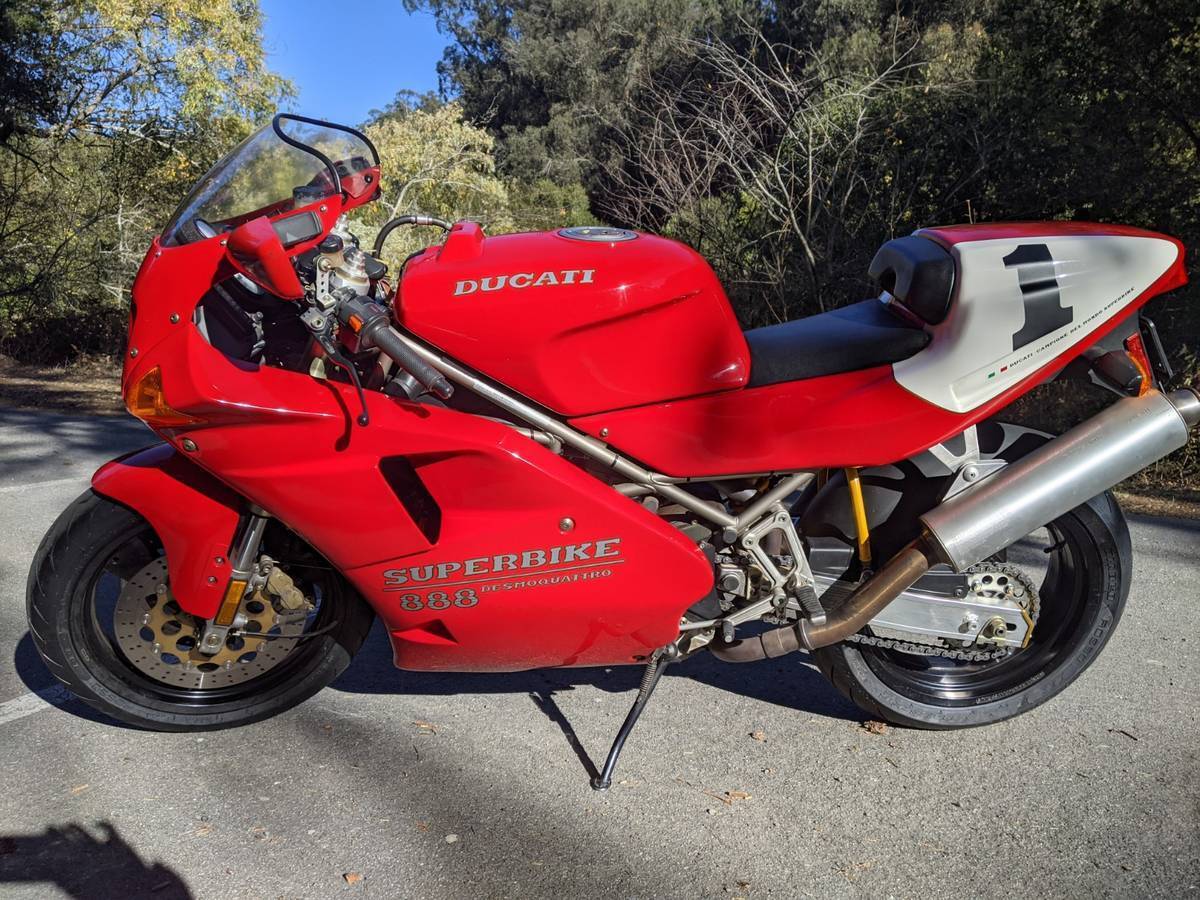 MI