Maybe the nearest Ducati emporium is a bit of a hike but you'd still like to partake of some V-twin liter supersport goodness ?  Honda kept their answer on budget and this example looks to have carefully ridden little more than 1,000 miles per year.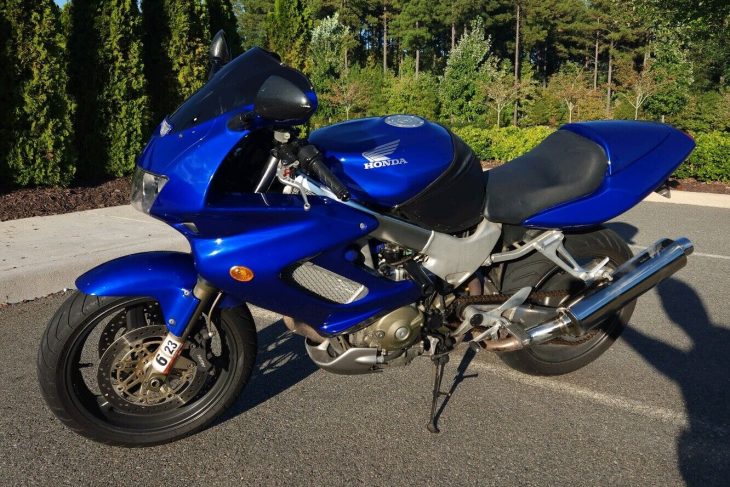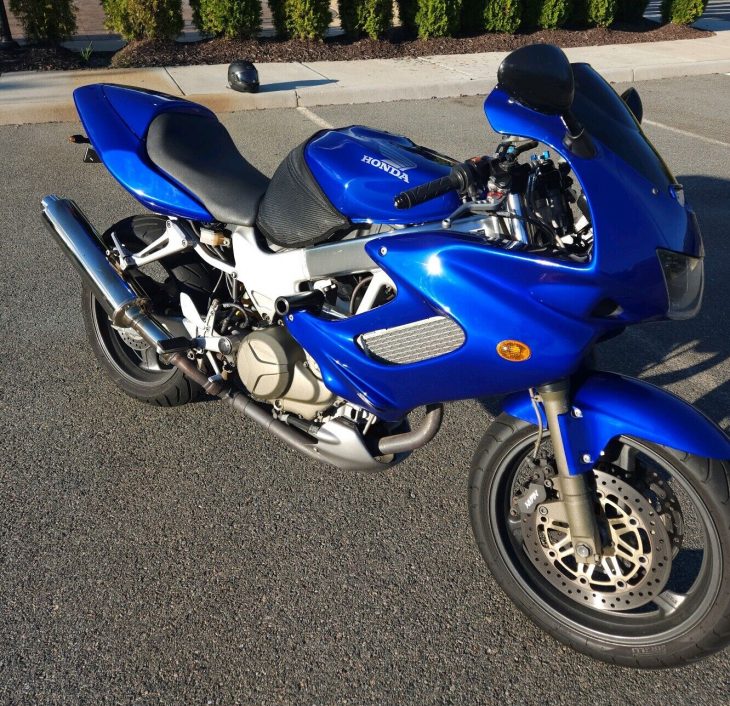 First offered in 1997, the Super Hawk was known as the Firestorm abroad, and used an alloy chassis which primarily secured the engine from above, with the swingarm bolted directly to the gearbox case.  A pair of 48mm Keihin carbs fed four-valve heads and percolated 110 hp plus a healthy 71.5 ft.-lbs. torque.  Forks are of the right side up cartridge variety, and the Pro-Link monoshock is also multi-adjustable.  Brakes are supersport-sized at 296mm, with four-piston calipers.  Side-mounted radiators vent from the upper-only fairing.
This Hawk is a bit unusual in blue, and looks very good for a little over 24K miles.  Recent baloney skins and coolant hoses are noted, and looks very original save the blinkers and tail tidy.  Not many pictures but no doubt more are available.  Comments from the eBay auction –
Known as the poor man's Ducati, Honda developed the VTR as an answer to the 996 and produced a fabulous bike in the process. This bike may be 20 years old but is just as nimble and powerful as today's sport bikes. If you have ever ridden one, you know. These are getting really hard to find and this one is in really good condition. Always garage kept and never down. This is not a show bike as it is a daily rider, but is above average for its age. New tires this summer, all new coolant hoses, all new fluids. No cracks anywhere in the fairings and the original paint is still shiny with no signs of fading.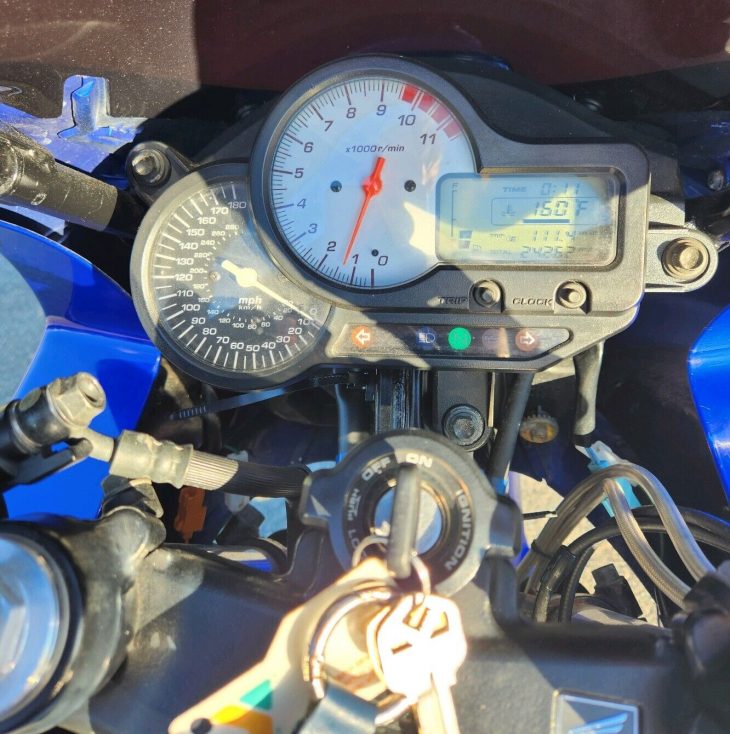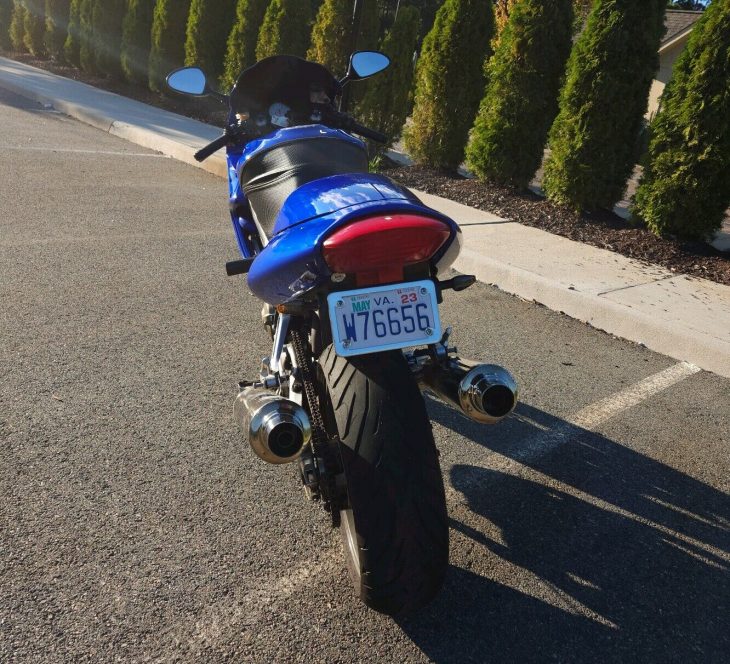 Reviewers gigged the Super Hawk on its range and sometimes weight, but otherwise it was above average in every way.  Not sure about the Super Hawk / RC51 relationship, unless the VTR was a proof-of-concept exercise before HRC was brought in to design the RC51.  Ever just a street machine, the Super Hawk delivered grounds for acquittal at a popular price.  Still a few days to go on this auction and hope the seller hasn't set to optimistic a reserve.
-donn