Update 12.1.2019: This bike has SOLD! Congratulations to buyer and seller! -dc
This is the third of four motorcycles being offered from the Stuart Parr Collection. Thank you for supporting the site and good luck to buyers and seller! -dc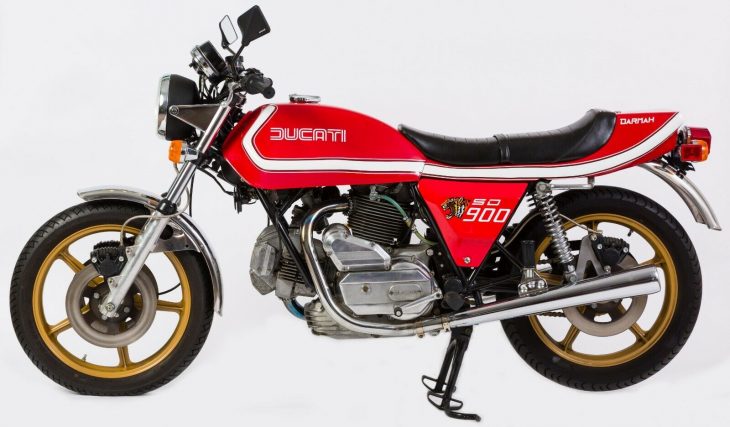 This 1977 Ducati 900 Darmah is an extremely early example of the bike that helped pull Ducati out of a slump in the mid-70s, and carries a roster of parts that is still enough to make sportbike lovers drool. By modern standards, it's a bit of a minimalist, with bodywork kept scant and not much in the way of creature comforts — but in that simplicity lies its elegance.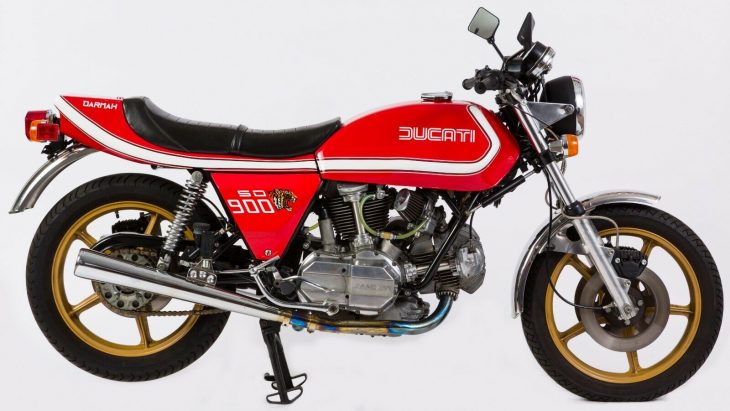 Decked out with Campagnolo wheels, Ceriani forks and Marzocchi shocks out back, the Darmah's chassis is a perfect match to its torquey 864cc square-case bevel-drive v-twin. Ducati's signature air-cooled twin was given a mechanical going over in 2000 according to the seller, but its original lead engine seal has not been broken. The bike has just over 6,600 miles on the dial, which jibes with its untouched factory look.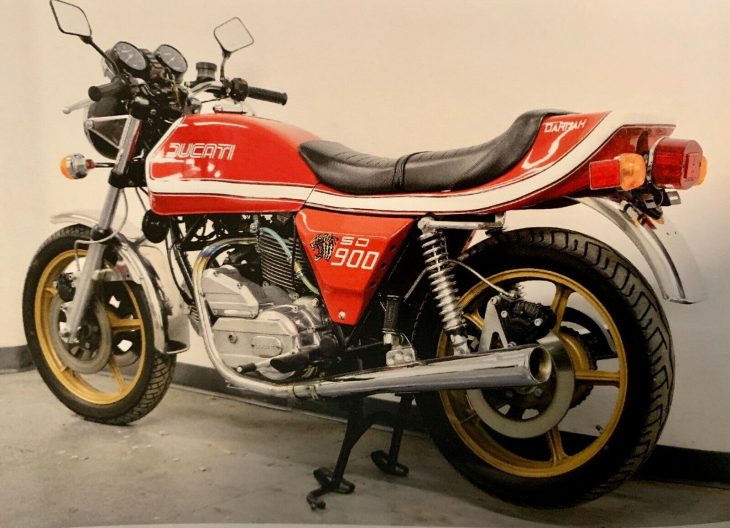 From the seller:
By 1976, styling and fashion took precedence in the motorcycle world and dictated new features, such as market demand for higher levels of build quality and options – Ducati responded with the 900 Sport Darmah, the most advanced incarnation of the Bevel-twin yet. As with the 860GT (Giugiaro) Ducati decided to outsource the styling to longtime collaborator Leopoldo Tartarini, who had long associations designing for Ducati and Italjet.
This is a very early example – among the first production – and is a 6,600 mile original bike with factory Campagnolo wheels, Ceriani forks, Marzocchi shocks – considered the most desirable of the Darmah series.
The original lead engine case seal is intact, indicating original low mileage. The bike has non-standard, but period optional Conti tailpipes and K&N air filters.
Cosmetically and mechanically refreshed in circa 2000, the bike is in its second ownership and presents in beautiful overall condition today. A coveted Falloon report accompanies this bike and details every aspect of the machine thoroughly – it is summarized by Mr. Fallon as "One of the best I have seen".
Please email with questions – no trades or purchase schemes please.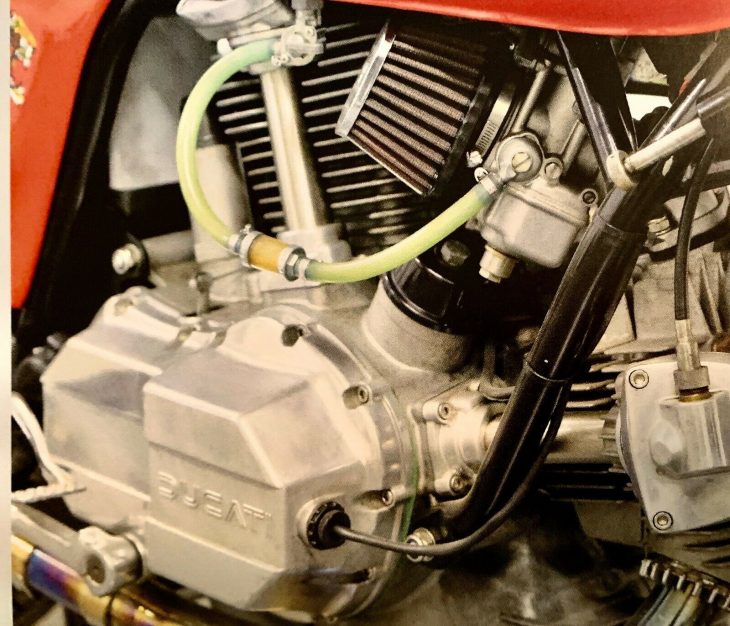 The bike can be viewed and the seller contacted at the Stuart Parr Collection. With a Falloon report in hand, an early production sequence and some very tasteful period mods, this is early Ducati gold. Asking price is $18.5k.