Much like myself, it seems that any automobile or motorcycle made in the 90s or early 00s is really coming into stride today. The 748 is no exception and although it lived in the shadow of it's bigger brother, the 916/996, collectors and enthusiasts have finally started to chase this bike with their dollars and not just their eyes. The 748's bored out brothers had big power and clearly displayed handling prowess in The Matrix so it's understandable that they had the spotlight first. The 748 was the path of least resistance for some buyers and is now getting similar treatment to the 916/996.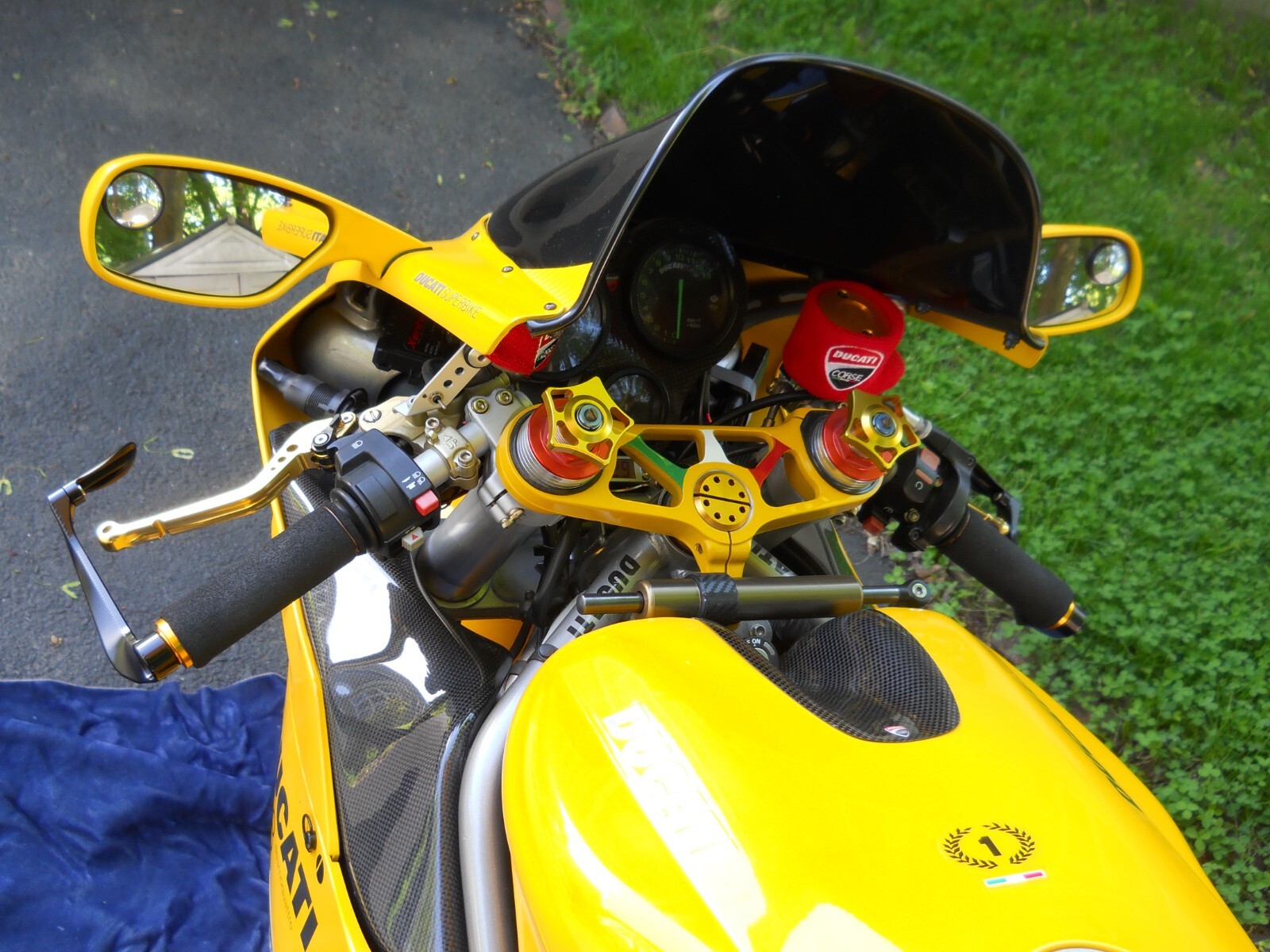 The fact that the 748 was easier to purchase wasn't the only reason it gained popularity. HP and displacement aren't everything and you have to consider the total package. Smaller engines rev much faster and higher which let's you get to the good part of the song much quicker. On the topic of power and performance, the 748 did pale in comparison to competitors. While hard to ignore for the spec sheet warriors, it's hard to imagine any owner is sweating about how this bike stacks up to Japanese 600s. Most owners probably won't put this on a track anymore so it's more about the experience and that's exactly where the 748 delivers.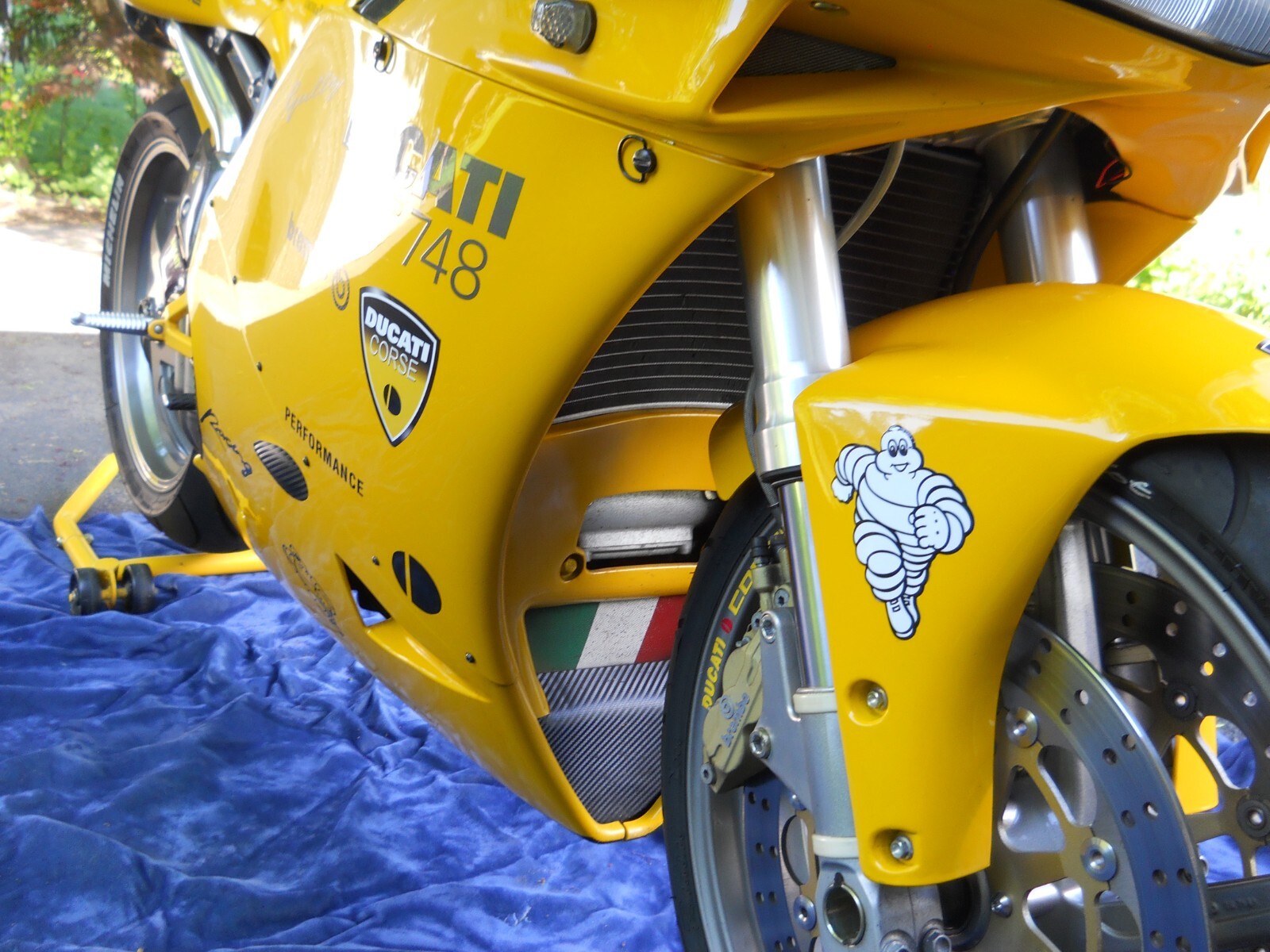 From the seller:
Perfect condition, engine doesn't eat oil, no leaks, the ECU was remapped [but I don't know the exact HP] lot of carbon parts and titanium all documented and done by myself, too much to list here contact me for any questions. Comes with the original parts, and helmet, gloves, tools etc…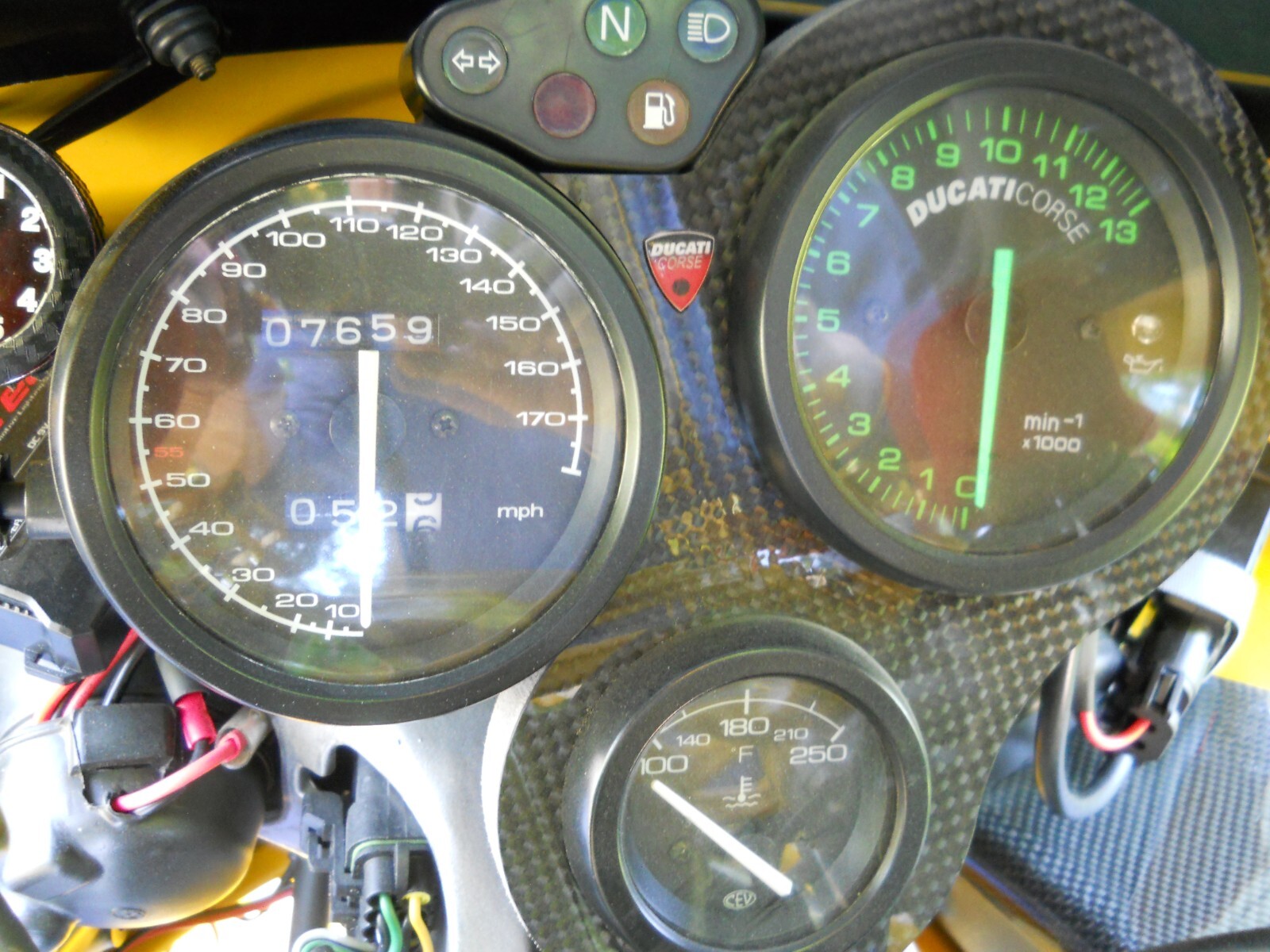 The listing does leave a bit to be desired for an auction that starts at nearly $10K. However, the bike does look pretty clean and the the seller does include a lot of the original parts that were replaced with lightweight bits. The ECU remap does warrant some further inquiry but it seems the seller has the info and just wasn't bothered to type it out.
Auction starts at $9,500 and has no bids over the first day. The seller is also accepting offers. Enjoy the bidding!
-Norm