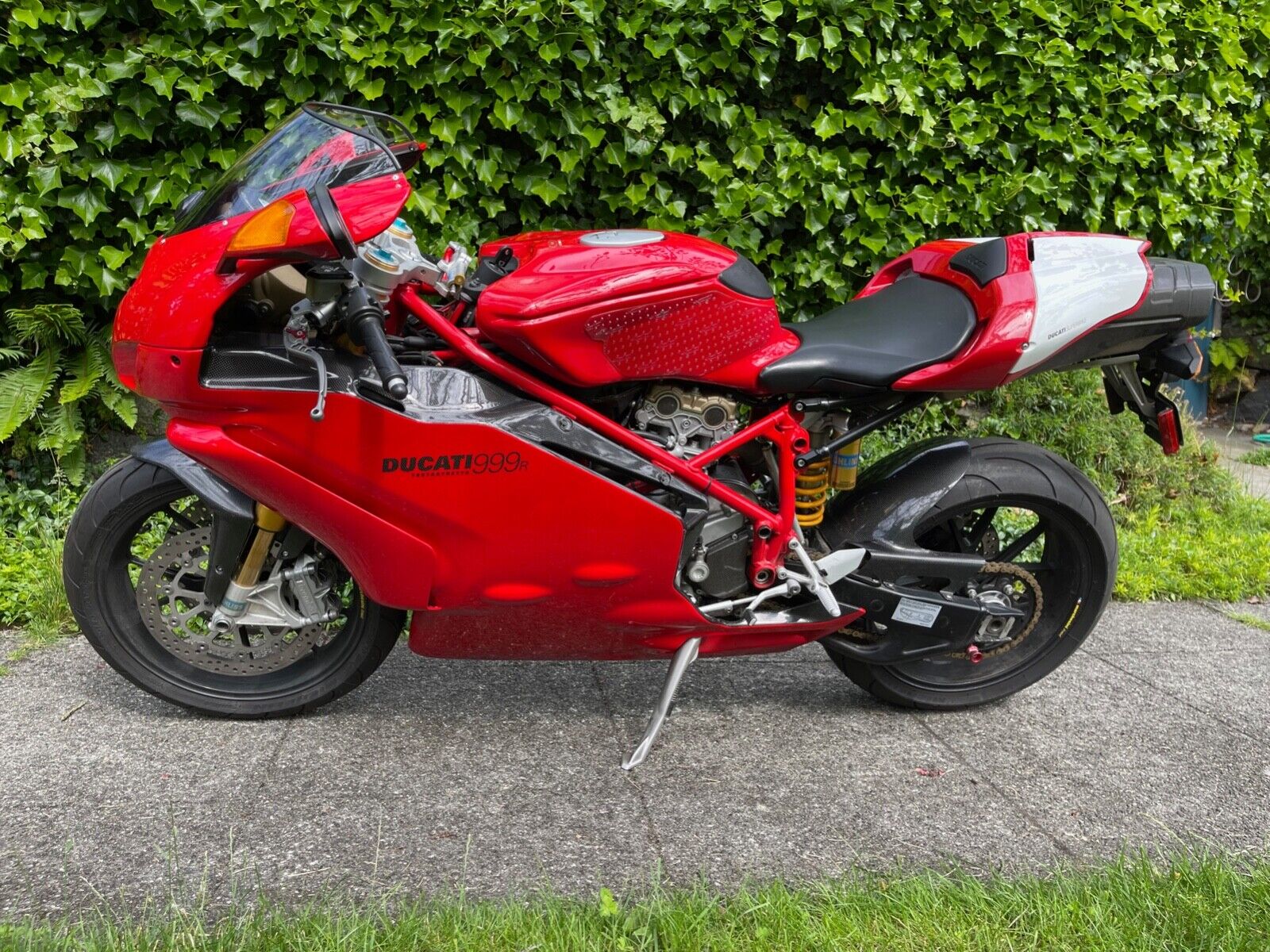 The Pierre Terblanche era of Ducati will likely go down in history as the most misunderstood times in terms of design.  When new they were widely rejected, but as time has marched on they have aged amazingly well and are catching the eyes of more than just collectors.  These bikes look at feel thoroughly modern out on the roads today.  To say the design was ahead of the times when new would be a massive understatement.  The evolution of the acceptance of these bikes as the collectors pieces that they are has been amazing to watch in the market.
While the 916 will always be remembered as the belle of the ball, the 999 bikes will be remembered for dominated the racing world like few other bikes have.  With over 60 WSBK race wings and multiple work championships to the name, there is little doubt that the 999R earned its place on the mantle.  All of these improvements translated to a great road bike.  More powerful and comfortable than the previous generation these bikes appealed to a wider range of buyers, racers and riders.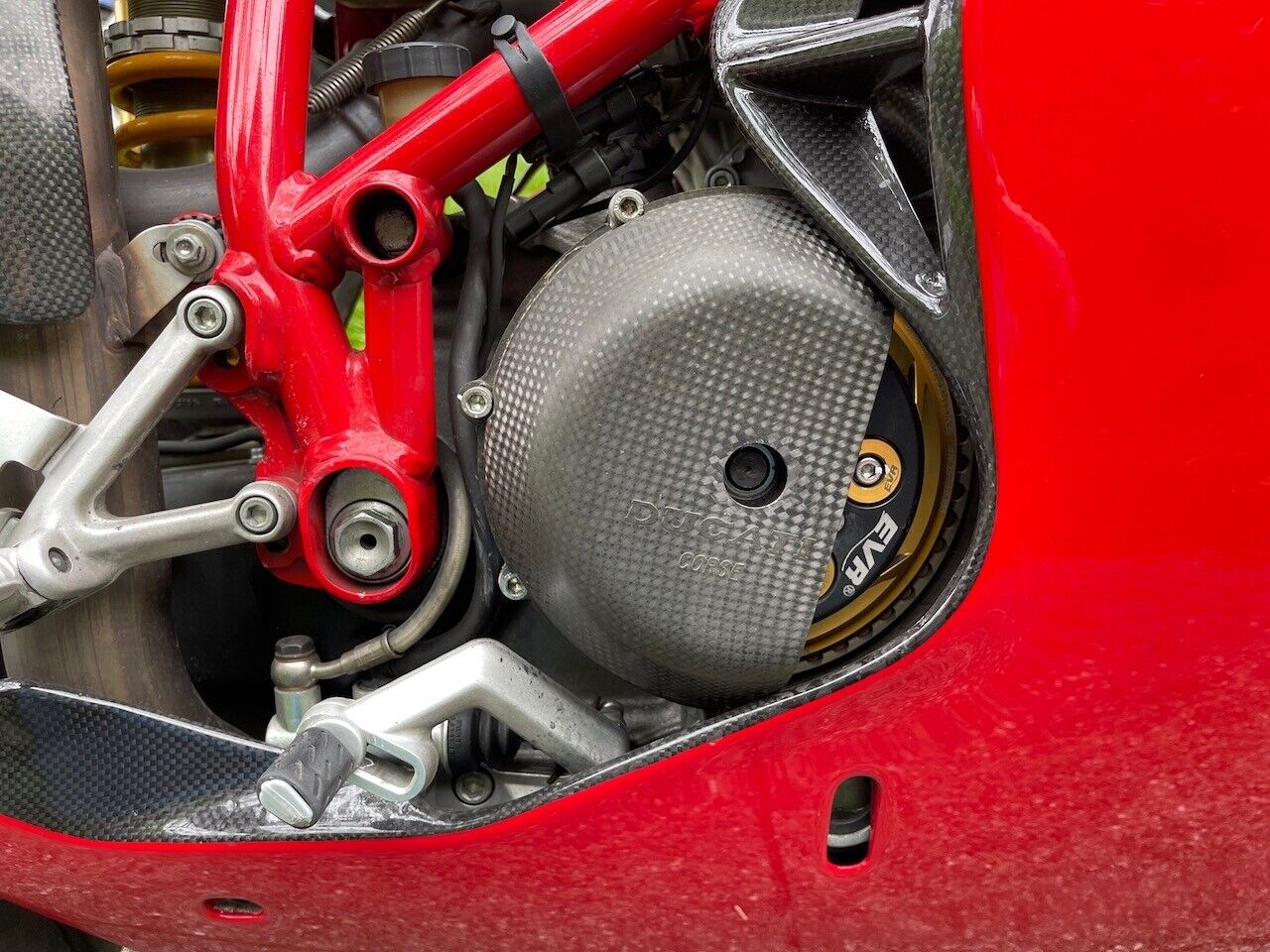 999RClean and well cared for. Making room in garage because I dont have time to ride it. OEM Carbon fiber fairingsMonopostoEVR slipper clutchTermignoni street and race exhausts with cluster matched ECUs(second set of OEM carbon fiber fairings may be available separately for right price)New clutch, sprocket (Superlight RSX steel, 15/41), chain (520 ZVMX), fuel pump with harness. Tires 2014, but soft rubber, minimal miles, garaged. Original Ducati printed manual for 999R (color). Both ECUs programed to cluster and keys (2 x black and 1 x red) by SOS Diagnostics. Belts done 5 years ago, but only 300 miles since. Service by local experienced Ducati repair shop. Complete, sorted and reliable. Includes some misc parts: filters, gp shift, long side stand, ventilated clutch cover, spare fuel pump, carbon chain guard (without fender for use with race exhaust) and spare front CF fender. Most recent images show the OEM painted CF winglets and clear windscreen that are now reinstalled.panigale bayliss hodgson xaus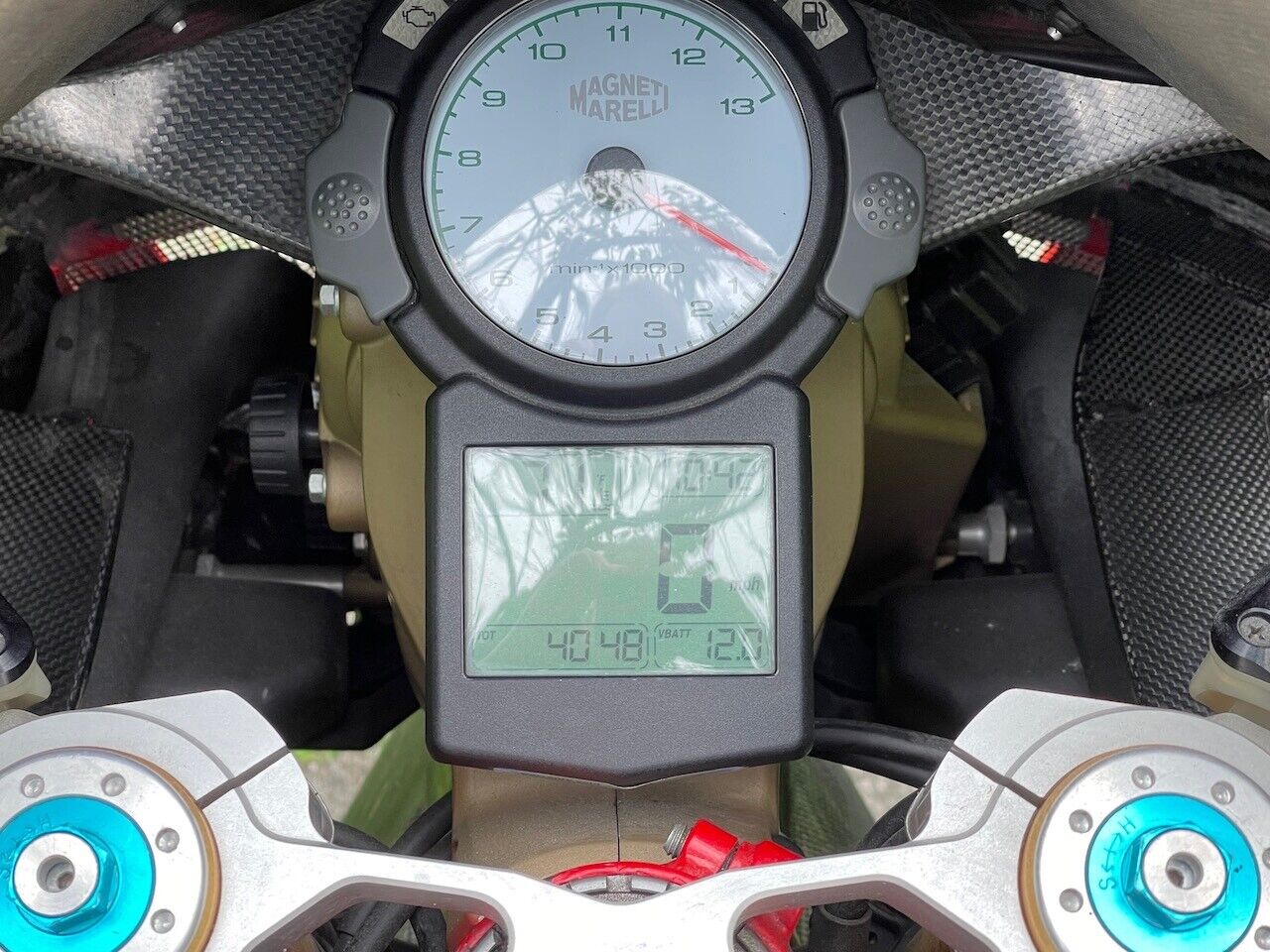 This example shows just over 4k miles and is offered with a Buy It Now price of $17,000.  While not a budget bike by any means, there is an undeniable value for entry into the exclusive world of R Ducati.   Tires are dated for most hard core riders and while the last belt change might only have been 300 miles ago, most new owners will want to change them based on time.  Lucky for the new owner the service is not nearly as expensive as some corners of the internet will have you believe.  Belts and service items direct from Ducati should cost well under $500, and one can budget for a couple of hours labor to install.  In the USA there is a slight debate on what year 999R is the most desirable.  The 2005 bikes got an improved swingarm, a beautiful red frame and a few other choice bits.  But these bikes departed from the 2003 in that they did not come with a number plaque on the triple tree.