Looking absolutely stunning in black and gold, this 1982 Ducati Supersport is the epitome of old-school cool. Sure, it is rocking 1970s technology and appears positively stone age on paper when compared to another 1982 model – the Honda CX500 Turbo – but the bevel-drive Desmo had some speed tricks up it's sleeve to help combat the ravages of time and tech. Lightweight and narrow with a wide powerband and centralized mass to provide good handling, the 900 Supersport was the ultimate evolution of the bevel drive Ducatis, and exhibited all of the characteristics that made the model great. Bad habits were few, the exotic element was high, and the Desmo twin was ready to lead all comers on a chase through the canyons at a moments notice. Today, these are pinging the interest of serious collectors. But don't take my word for it: today's example has numerous suitors on ebay – with 23 bids and counting.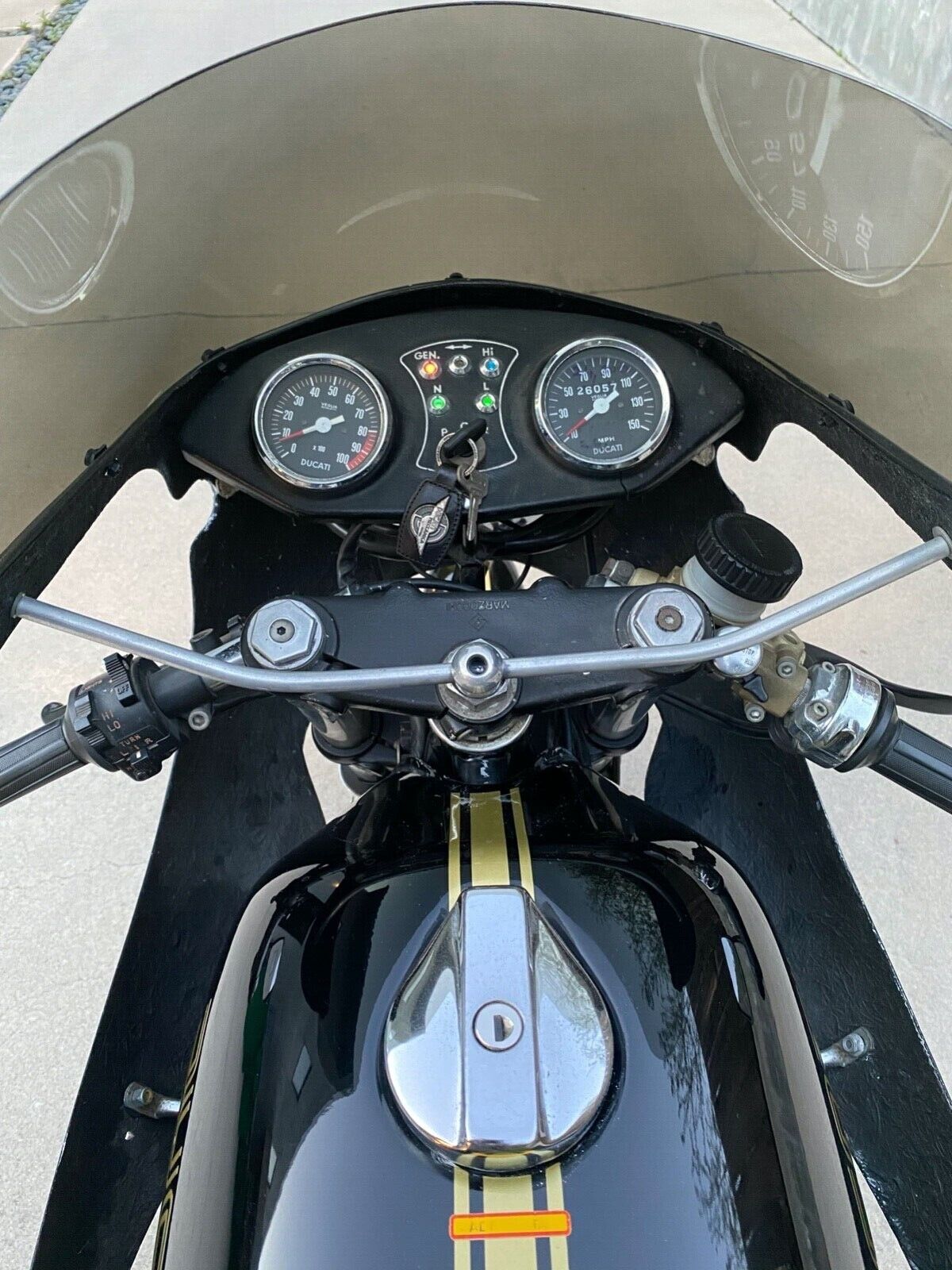 From the seller:
Knee surgery dictates selling my beautiful black/gold Ducati 900 super sport .Upgrades include
:Electronik Sachse digital ignition with 9 selectable advance curves.
:Dynatek DC10-1 5 ohm ignition coils.
:Surflex Alloy clutch kit from Bevel Heaven.
Have all the original parts including the CEV turn signals.

Original Conti Mufflers
Recently rebuilt Delorto PHM 40mm Carbs.
The bike starts first kick, idles perfectly.The handling and torque of these bikes is legendary and must be experienced to be believed.
This is the last year of the 900 SS bevel drive and benefits from 10 years of refinement.
There is a small dent in the right muffler.a small crack in the plastic dash below the speedo and 2 chips in the tank paint-all minor.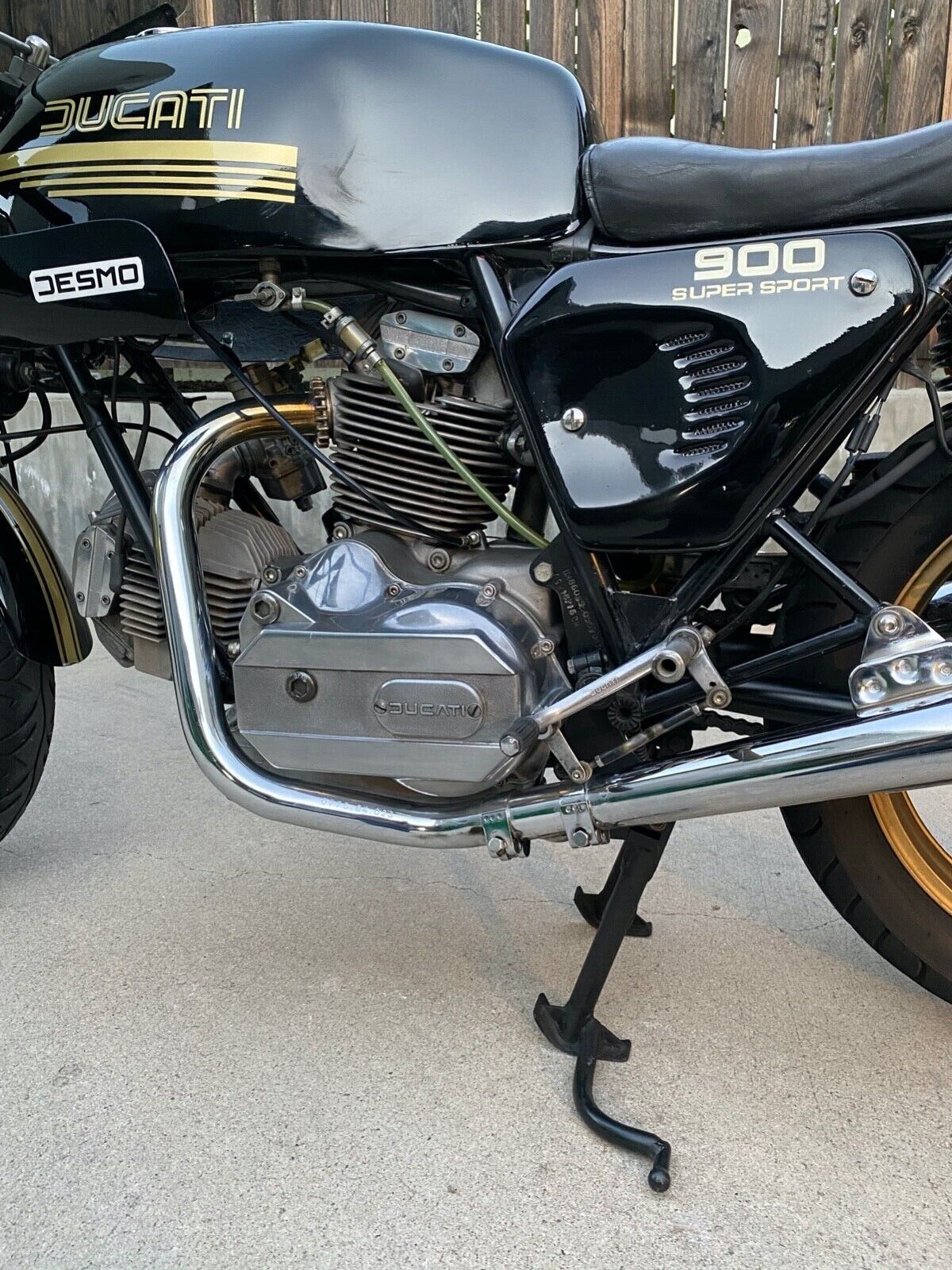 At time of writing the current bid was a touch over $20k. That is with a very clean, well presented, but 26,000 mile used bike. As a counterpoint, that same 1982 Honda CX500 Turbo – with all of its high tech and relative rarity (obscurity?) – would struggle to max out at half that much. Quality and DNA matter here, and the Ducati Supersport has the bones to be a long term contender on the collector market. These are rideable machines today. Sure, there is a bit more maintenance involved in keep such a classic, but this is a dark-haired beauty that will not fail to disappoint a willing rider. Check out all of the details on this auction here, and Good Luck!!
MI