Here's my absolute favorite Kawasaki model of all time: the first ZXR 750 R !
Produced between 1991 and 1992 this sample was registered only in September 1993. With 29000km and what appears to be complete original condition (apart from the number plate holder) this is truly a rare find. With a single seat, aggressive red stripes instead of blue ones  as on the standard ZXR model (or at least in southern EU that's how it appeared) , this bike came with a tall first gear (130kmh !) and close gear ratios. Suspension internal sand ignition were also modified in comparison to the standard model. Delivering 125 HP this bike preferred to rev above the 4000 RPM mark to start playing. On the scale it registered 190kg (-5kg over the standard version).
Here's a couple of snapshots from a 1991 Superbike mag: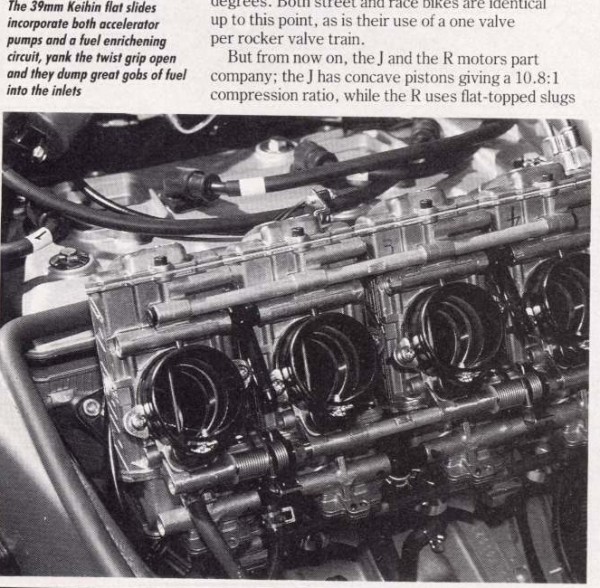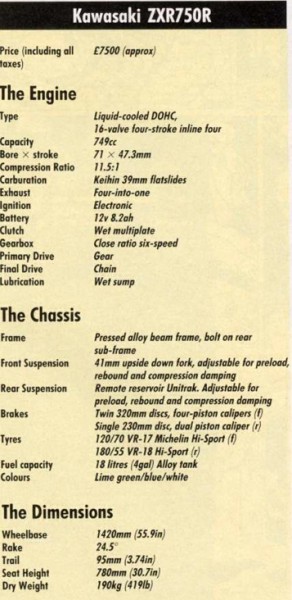 On sale in Northern Italy at 5200 Euro. The seller has fitted new tires and had it serviced.
Available here: Kawasaki ZXR 750R
Claudio