Red and green was the color of Mike Hailwood's historic TT comeback with Ducati's L 2 cylinder air cooled racer in 1978: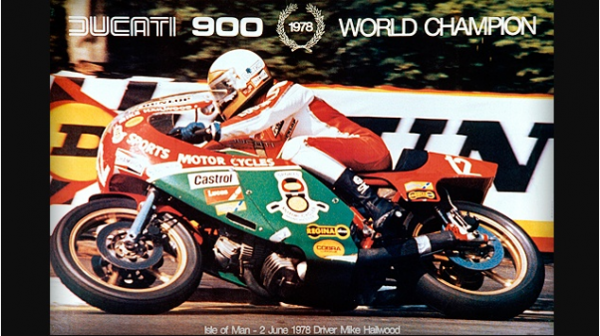 To pay tribute to him, Ducati built a series of race replica bikes designated with the "MHR" = "Mike Hailwood Replica" badge. Last in series, was this 1987 model.
With less than 20.000 km, this 17.700 $ dollar bike is worth the mention because of its complete stock conditions. With its red color, black front mudguard, gold rims, round headlight and full fairing, this is a proper a race replica style of the 80s.
As the seller describes, not only it comes with the original exhaust, air intake filter etc, but it also includes the original booklet and service history and it's factory toolbox in the blue (at the time) Ducati bag. These might seem details but for a 30 year old bike they are not. The overall condition looks top from what we can judge by these pictures.
From the seller:
Last series Ducati Mike Hailwood 900, excellent condition for an almost 30 year old bike, only 19690 km run from new.

Tested new in August last year. Completely original as delivered, including the original air filter and exhaust.

Always garaged and well maintained. Starts immediatelyat the touch of a button and runs smooths after about one minute on choke. Blombe originals still exist under the engine, original driver's manual and tool kit in the blue bag Ducati.

More pictures on request. The Ducati can be visited in Basel.

If you have questions we can be reached at 078-691-6207.

Thank you
The price tag that comes with this one, is on the high side but probably lower than what you would pay if you would source this model through an agency.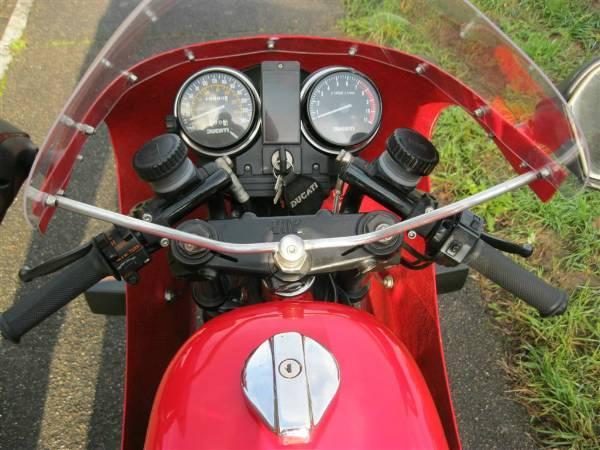 This beautiful 900 SS race replica is on sale in Switzerland on the border area with France. It is visible in the city of Basel.
For more details or to arrange an appointment, contact the seller via the ad below:
Claudio