Here is a red Ducati 748 R with 28000 km.
It is a 2001 model with the first versions of the the fairing with large cut outs behind the radiator. This was the first R model following the SPS version. Ducati used to call their special versions with SP or SPS  standing for Sport Production but then went for a more international R code.
My favorite version comes in yellow but I don't want to initiate a huge discussion on this or do I ????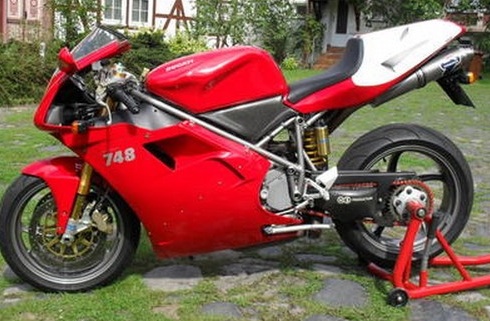 Anyway, faster colors apart, the 748 R is one of the best Ducati packages ever made. It has the finest components like:
Ohlins front fork
Ohlins rear suspension
Oshlins steering damper
Termignoni silencers included in the package (titanium 50mm on this one)
Light weight magnesium wheels from Marchesini (they look like the standard 5 spoke wheels as mounted on a normal 2001 748, but if you look closely you'll find the shape of the spokes is slightly different,  and if you put them on the scale you'll find they are very different).
Carbon front mudguard
Carbon side panels
Ventilated racing style discs (look at the groove along the vertical section of the disc to distinguish from standard discs)
A distinguishing number plate reminding you of owning a limited series model
By far one of best handling motorbikes ever, this is a favorite track tool. Add a carbon air intake box and you'll have one of the best sounding Ducati ever. This is also because the 748 smaller motor revs higher than the big brother's 996 resulting into a higher twin cylinder pitch…mmmhhh…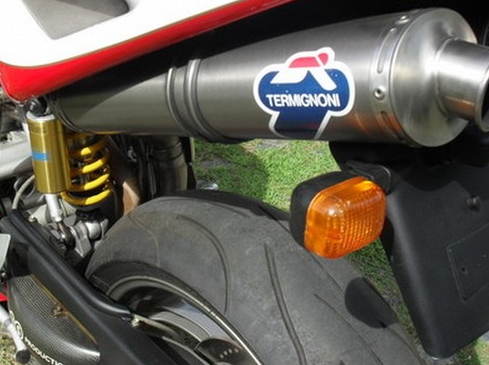 I personally owned one of these (in yellow, best color, did I mention that ?) during my life in the UK. I regret having sold it and looking at the price tag of this sample I'd hit myself…
I rode it to Cadwell Park (check this out on youtube and look for the BSB British Superbike riders jumping with both wheels at the mountain !) , Anglesey, Donnington Park, Rockingham and Mallory Park…man I miss those times…
On my bike I fitted a slipper clucth and race fairings. With less torque than the bigger brother but similar maximum power (105 Hp on R model), lower weight and better brakes, you'll find yourself quicker than the average 996 rider. The bike is extremely neutral in its handling performance, very stable and razor sharp.
With just enough power to be seriously fast while never risking high-sides (unless you look or it…) this is for me one of the ultimate track day bikes. Add to this that values of these models will only increase when in good conditions like this one and the only thing might stop you from putting an offer on eBay should be the distance to Germany. The previous owner bought the bike in 2011 and spent   1550 Euros in comprehensive service.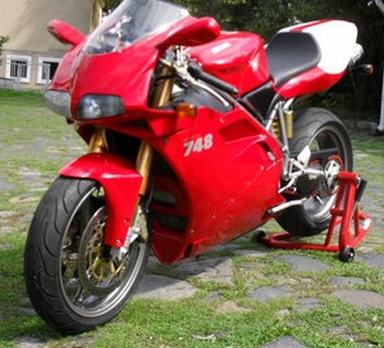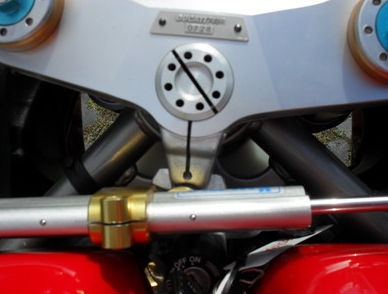 Number 728.
Here's the eBay listing: Red Ducati 748 R 2001 model
Yours with 7000 Euro or less .-)
Good luck with the bidding !
Claudio