Do you fancy your food with a bit extra spices?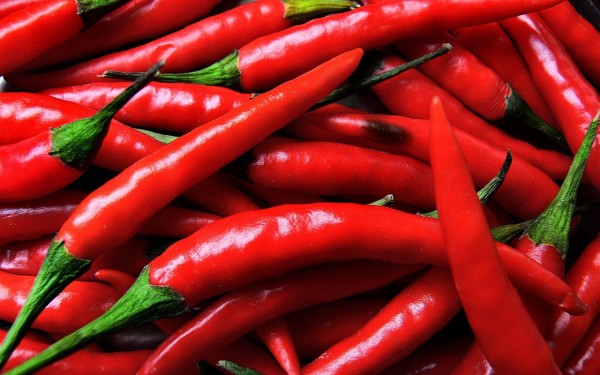 This could be for you: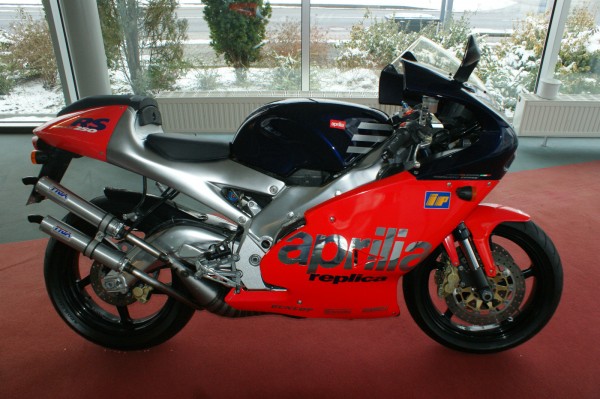 A standard RS 250 is itself quite a fast bike, thanks to a super chassis, a lightweight package and enough horses to keep you moving at pace, provided you keep the needle in the last 1/3 of the rpm counter. But if you wanna spicy it up, there it comes the catalogue of Tyga parts (1 set of exhausts thank you very much) and a stage 3 Sport Production Kit to take the capacity to 270cc and the power to about 80hp.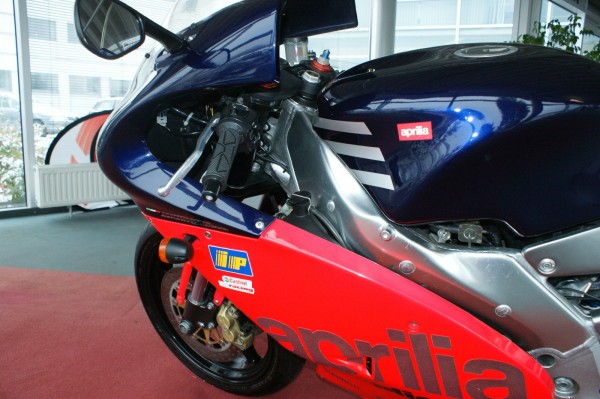 Now, we all know that 2 strokes have a great potential in power increase with simple tuning (port size increase, bigger carburetors, fatter expansion pipes) but we are also aware that the fine tuning of fuel-air mix in, exhausts out and back pressure waves is a fine art.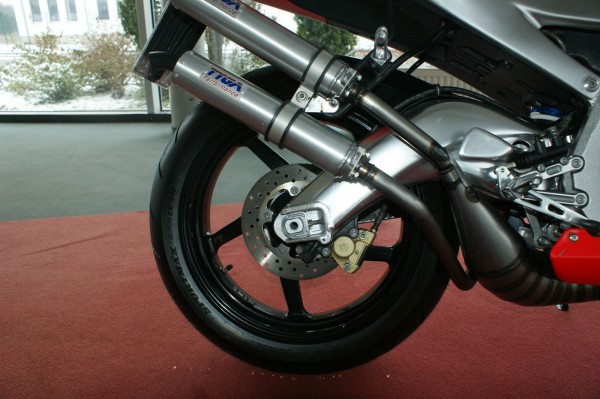 We also know that tuned up smokers can turn in a reliability nightmare if not properly done, or not fed with the right mix of gasoline and fine synthetic oil, or not warmed up properly, etc. etc. So what's better than a professional to add the spices on your favorite meal ? I mean, a bit of salt is good but too much will kill you right ? Add too much hot peppers and you'll spend undesired time in the restroom with consequences that will accompany you into the next day as well.
So the seller thought that the "spicy meal" should better be prepared by a professional cook: Fischer FKZ (in Germany) that is.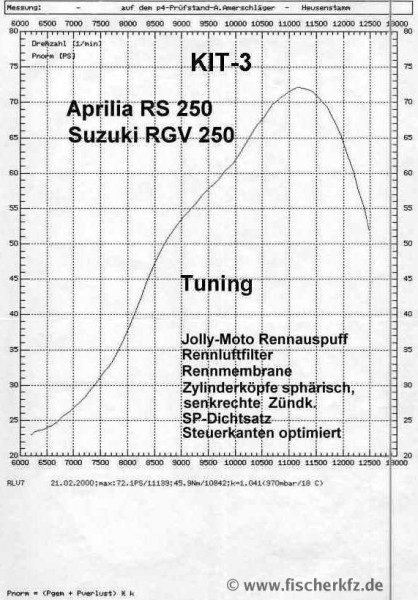 A few words from the seller:
"Aprilia RS 250 New Model EZ 04/1998 with SP MOTOR KIT 3 270 CCM + TYGA exhaust.
The engine was completely rebuilt by Fischer, installed and adjusted.
Motorcycle runs great and is visually and technically in a very good condition.
Engine has been run by the book by Fischer and has gone about 930KM.
KIT 3 + displacement increase to 270 CCM about 80HP
Further information at Fischer Automotive
www.tyga.de/250er/tuning.php"
Check it out at this local eBay restaurant in Germany, and hurry up as few days are left and you wouldn't like your meal to get cold…
Aprilia RS 250 stage 3 SP Kit for 6900 $
Claudio